Casa Noble Creamsicle Margarita is a wonderful poolside drink for the hot summer sun. This creamsicle drink is creamy and delicious adult beverage that made with Casa Noble Tequila. It is the perfect margarita recipe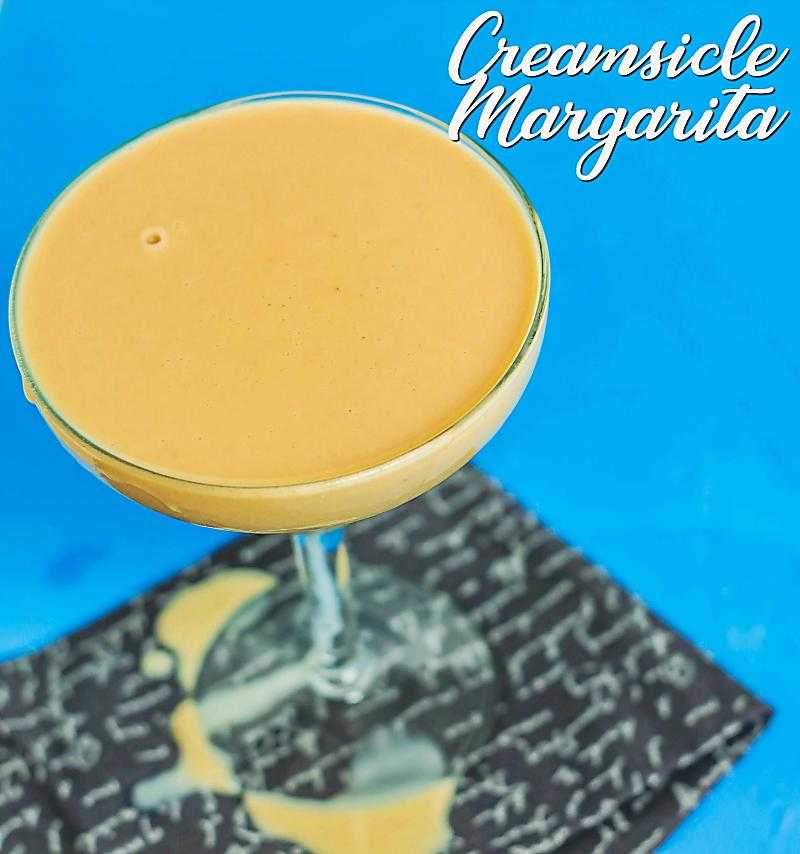 National Tequila Day
Do you know what July 24th is? It National Tequila Day! That is right! A day dedicated to tequila. when I think of tequila I think of margaritas! It is my choice of drink. In fact, my saying at work is, "It's a margarita day" when we are very busy.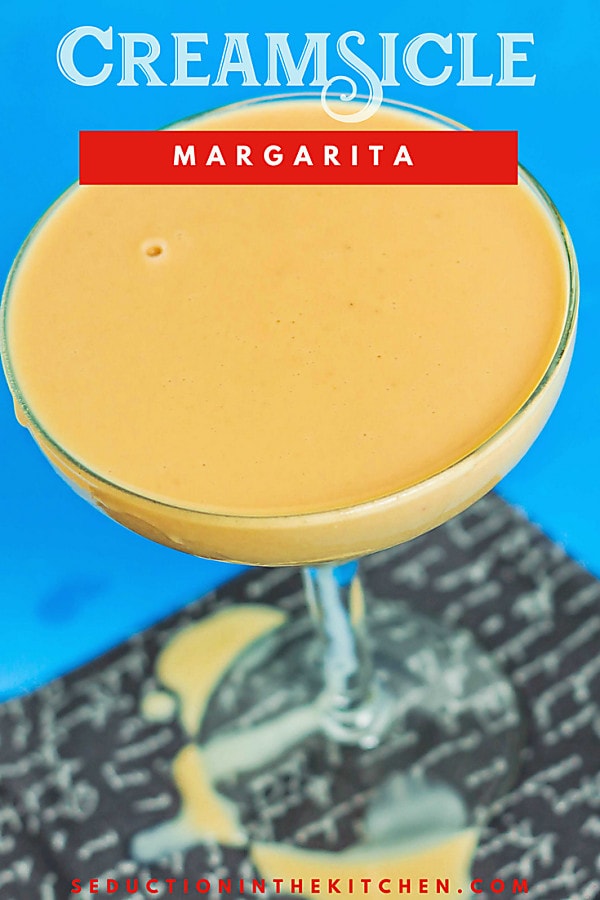 Margarita Day
In healthcare, you never say it a slow day. Plus you never tell the next shift that you had a busy day. It is a curse that is why. So instead I came up with saying "It's a margarita day." So the next shift knew I was very busy. That way they didn't get cursed for their shift.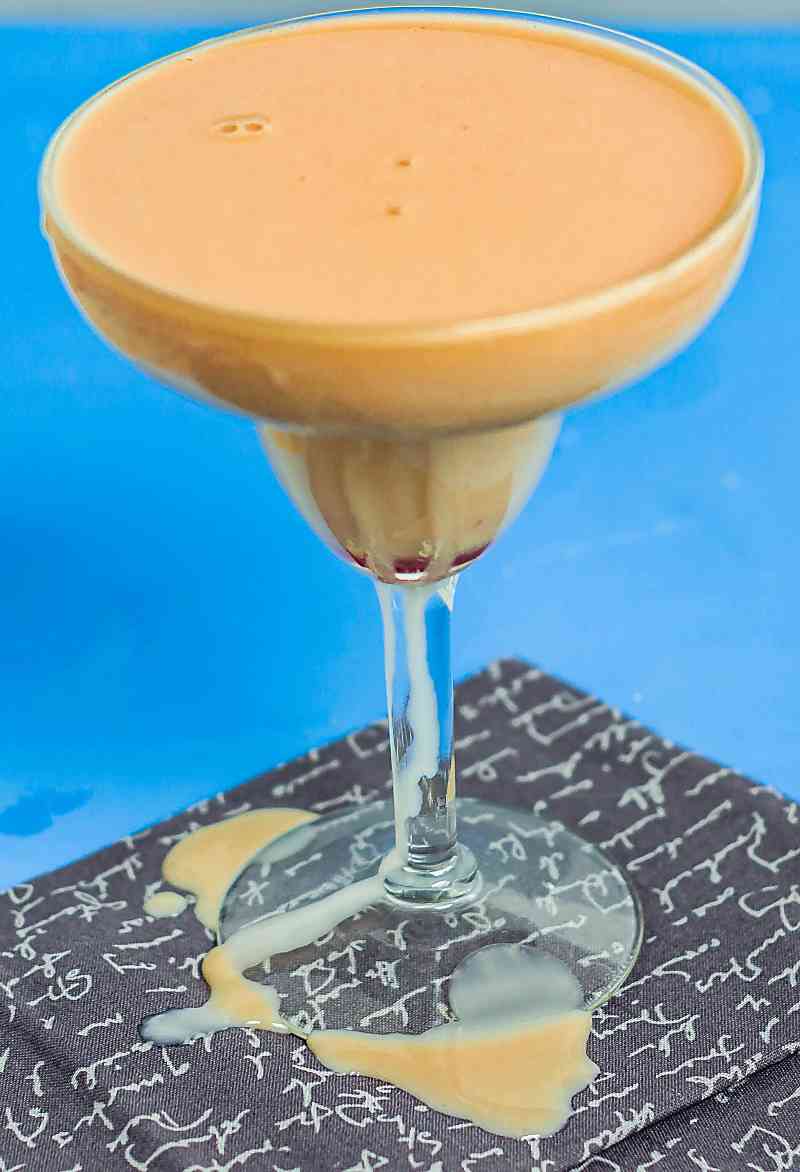 Cinco De Mayo
Before the national tequila day, there is Cinco de Mayo on May 5th! Another reason to celebrate with a yummy margarita. Either day is perfect for this creamsicle drink recipe.
Casa Noble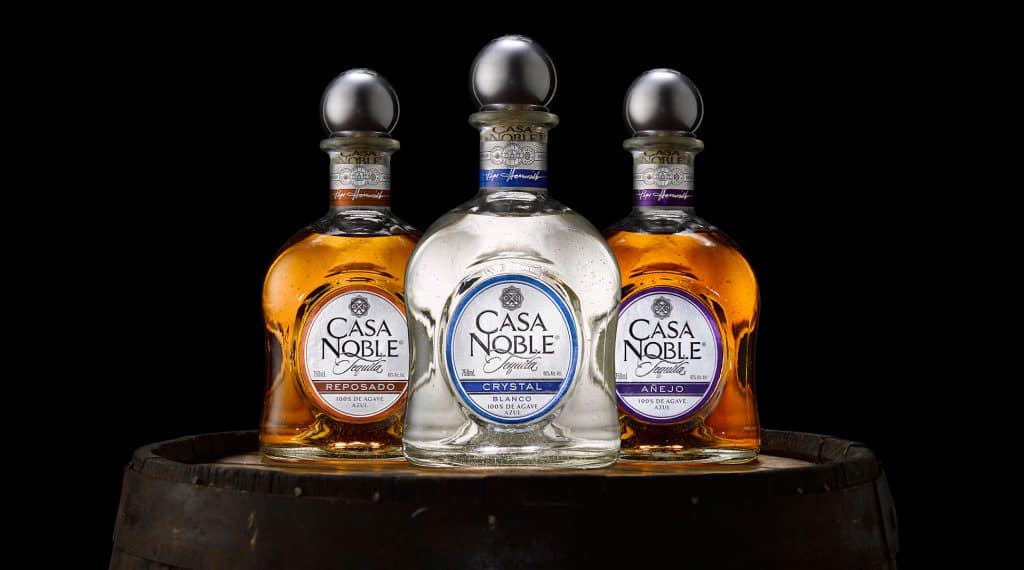 If you want to celebrate either national tequila day or cinco de mayo, I have just the perfect margarita recipe for you. I came up with a creamsicle drink with Casa Noble tequila. This creamsicle drink recipe is one that you can even enjoy by the pool.
A little about Casa Noble:
A renowned boutique distillery, Casa Noble presents the pride, passion and quality commitment of more than 200 years and over 7 generations of Tequila production. The Casa Noble family of Single Estate Organic Tequilas – Crystal, Reposado and Anejo have a rich history that has earned them a position as one of the finest ultra premium spirits portfolios in the world. Today, Casa Noble's handcrafted tequilas are exported to over 30 countries worldwide and currently available in premium retail outlets, restaurants, distinguished bars and lounges and destination hotels around the world.
Creamsicle Margarita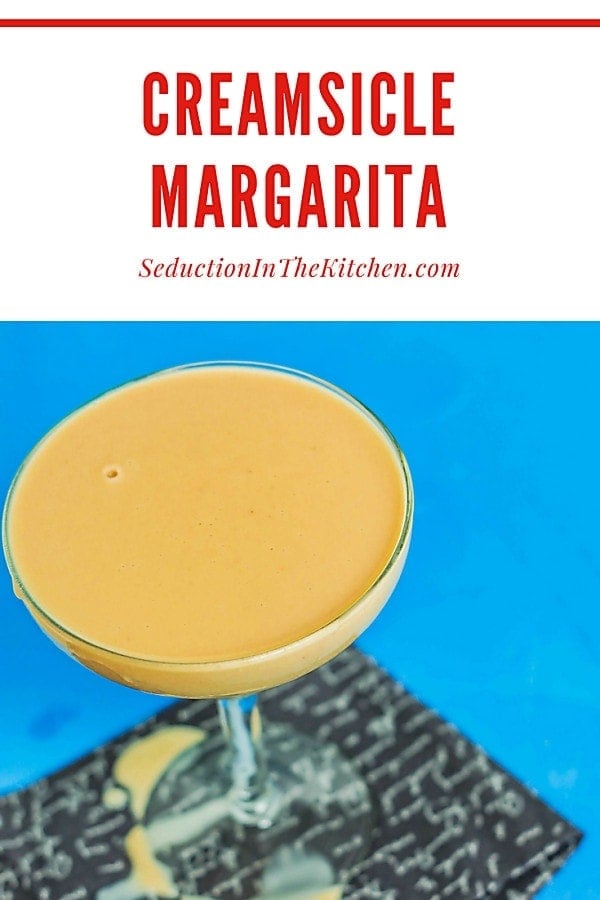 How did I come up with the idea for a Creamsicle Margarita? So it was summer, and I want to enjoy a nice margarita drink poolside. So what flavor screams summer?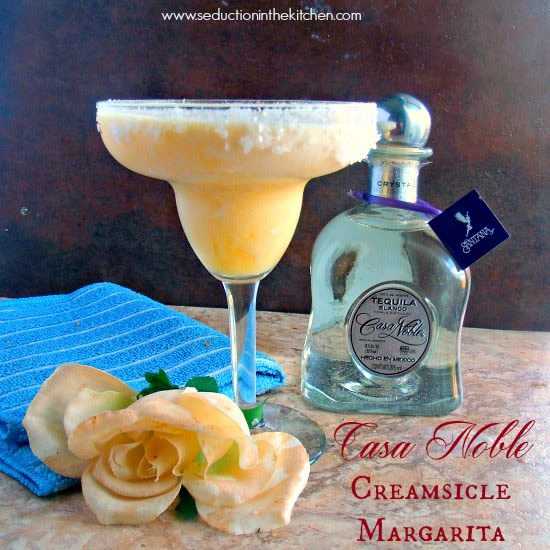 The answer is easy: creamsicle! I decided to switch up the margarita standard by making an orange flavored sweet and sour mix. Then mix with a little cream and I had a nice creamsicle drink.
Creamsicle Drink Recipe
I decided to switch up the margarita standard by making an orange flavored sweet and sour mix, instead of the traditional lemon-lime. Then let's make it creamsicle by adding a little cream. The Creamsicle Margarita was then born!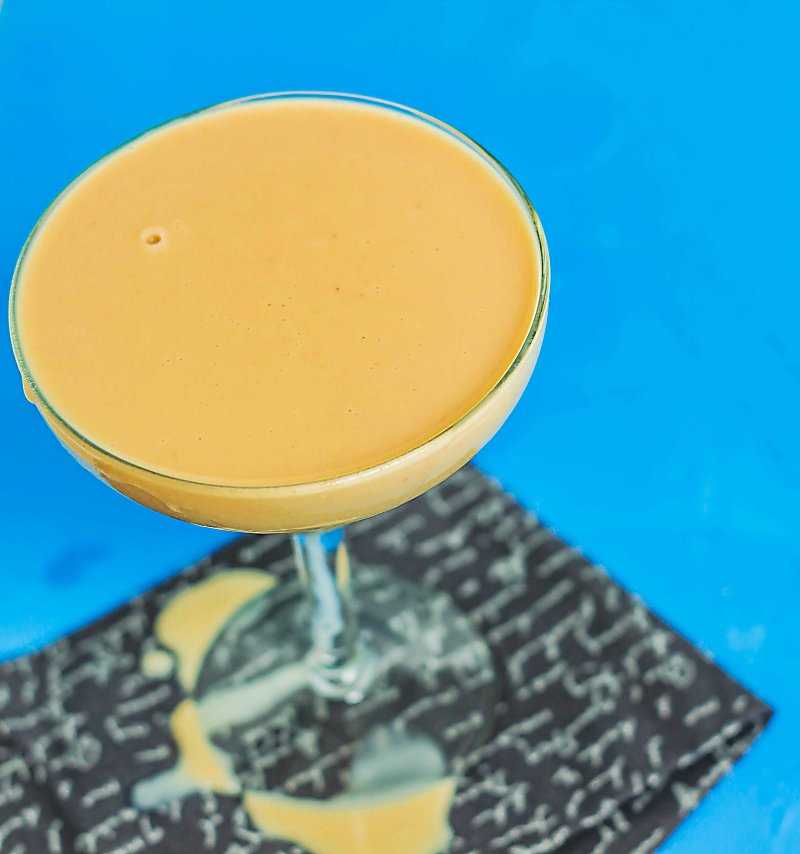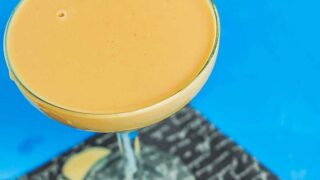 Yield:

1 servings
Creamsicle Margarita Recipe
Creamsicle Margarita is a wonderful poolside drink for the hot summer sun. This creamsicle drink is creamy and delicious adult beverage that made with Casa Noble Tequila. It is the perfect margarita recipe
Ingredients
2 cups water
2 cups sugar
2 cups fresh orange juice
2 cups lemon juice
1 1/2 ounce of Casa Noble Tequila
4 ounces of orange flavored sweet and sour mix
1 scoop of organic vanilla ice cream
6 ounces ice
Instructions
Sweet and sour mix
Combine water and sugar in a large sauce pan. Stir over medium heat until sugar dissolves.
Bring to a boil and remove from heat and allow it to cool.
Once cooled mix syrup, orange and lemon juice in a pitcher. Then chill the mixture till ready to make your drink.
Creamsicle Margarita
Put everything into a blender, and blend it till smooth. Then rim some margarita glasses with salt, pour the margarita into the glasses and ENJOY!
Nutrition Information:
Amount Per Serving:
Calories:

0
Check out my the latest on my other blog:
40.5K Followers
This post was most recently updated
I want to hear what you have to say about this recipe that is on
SEDUCTION IN THE KITCHEN!
Let's get this conversation started! What do you think of this recipe?