Last Updated on August 3, 2020 by Deanna Samaan
This post is sponsored in conjunction with #AppleWeek. I received a complimentary product from sponsor companies to aid in the creation of the #AppleWeek recipes. All opinions are mine alone.
These apple dumplings are simple to make. What makes this apple dessert so simple is pie crust and apple pie filling! Want an even better dessert, try these apple blossoms with some vanilla ice cream!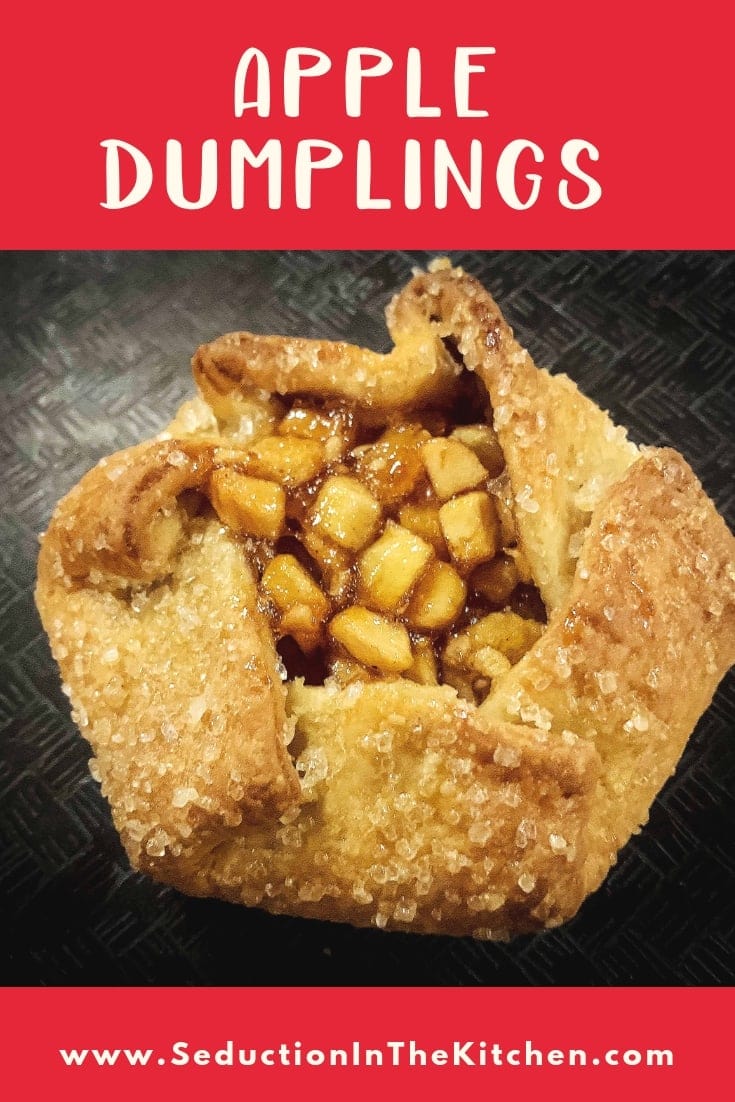 #AppleWeek
Today we are kicking off the 2019 edition of #AppleWeek today to celebrate the produce darling of the season! Camilla of Culinary Adventures with Camilla arranged this incredible event for you and wrangled a group of bloggers to celebrate all things apple. Apples, apples, and more apples!
And Camilla, the event host, also lined up some amazing prize packages from our sponsors. Keep reading to see what you can win and enter the Rafflecopter below.
A $50 Pre-Paid Visa Gift Card and a shipment of Envy Apples! It's hard to put into words what makes Envy™ so remarkable, but since it was introduced, Envy™ has emerged as the quintessential apple: beautiful skin, sweet flavor, and bright flesh that remains white even after being cut.
Envy™ was born in New Zealand using natural plant-breeding methods, crossing a Braeburn with a Royal Gala apple. After that, a handpicked team of talented growers, planted trees in regions perfect for growing Envy™, such as New Zealand, Washington state, and Chile where they benefit from long, sun-kissed days and crisp, cool evenings. For more information visit their website.
A six-pack of the brand new Puremade Torani syrups! You'll get six 750mL glass bottles. This brand new line was Torani's answer to consumers' quest for more natural, simpler products. People wanted label transparency and simple ingredients but still wanted amazing flavor.
So, Torani Puremade Syrups were born. Puremade is crafted with the purest ingredients; what you see is exactly what you get…with no artificial flavors or colors. They are the
perfect balance of flavor to sweetness. For more information visit their website.
5 lb. Brick Chocoley Gourmet Caramel;

5 lb. Chocoley Bada Bing Bada Boom Candy & Molding Gourmet Compound Chocolate;

35 Caramel Apple Sticks;

35 Jumbo Cello Caramel AppleBags;

6 Heavy Weight Dipping Sheets; and more!
An assortment of five Bob's Red Mill baking products, including Organic Unbleached White All-Purpose Flour, Hazelnut Flour, Almond Flour, Cane Sugar, and Brown Sugar. Bob's Red Mill built its business on three principles: trust, honesty, and integrity.
Their packaging is evidence of this commitment – clear bags that let you see the quality of every single one of their products. By producing the very best in whole grain foods, they are able to fulfill their commitment to helping look after more and more people through better nutrition. For more information visit their website.
Two canisters of their Hot Apple Cider Tea! Founded in 1992, The Republic of Tea sparked a revolution with a mission to see the worthiest tea leaves in the cups of people around the world. They aim to emphasize a sip by sip rather than a gulp by gulp lifestyle.
Additionally, their award-winning packaging includes teas and herbs in specially designed air-tight, light-resistant tins containing either full-leaf teas and herbs or our signature round, unbleached tea bags, free of unnecessary envelopes, strings, tags or staples. For more information visit their website.
An assortment of products and a branded reusable tote bag! Nairn's knows a thing or two about oats – they've been baking with them since 1896 when John and Sarah Nairn first opened their bakery in Strathaven, Lanarkshire. The company's aim is the same now as it has always been: to make tasty, wholesome food that is as simple and natural as possible using the best ingredients we can. For more information visit their website.


Three packages of oats, a branded mason jar for overnight oats, and a headband! Flahavan's Irish Oatmeal is sustainably grown and milled in Waterford County, Ireland by the Flahavan's family…and has been since 1785. The first family connection to the Flahavan's name can be traced back to about 1785 when Thomas Dunn took over the mill.
Dunn was the great-great-great-grandfather of John Flahavan who is the Managing Director of the company today. They have sourced the finest oats from the same Irish farming families for generations. The oats are milled in small batches and minimally processed according to an over two centuries' old milling tradition and double kilned. They are non-GMO and naturally gluten-free. For more information visit their website.
A knife and an apple corer! Since 1951, Zyliss has been creating kitchen tools and gadgets to meet the growing need of cooks and consumers across the globe. Behind every Zyliss kitchen tool is belief is that all Zyliss products should not only do a brilliant job, simply and efficiently, but also make customers smile every time they use them.
With over 60 years' experience in designing quality food preparation tools and gadgets, it is easy to see why Zyliss has become an internationally recognized brand that is respected by everyday cooks as well as gourmet chefs. For more information visit their website.

a Rafflecopter giveaway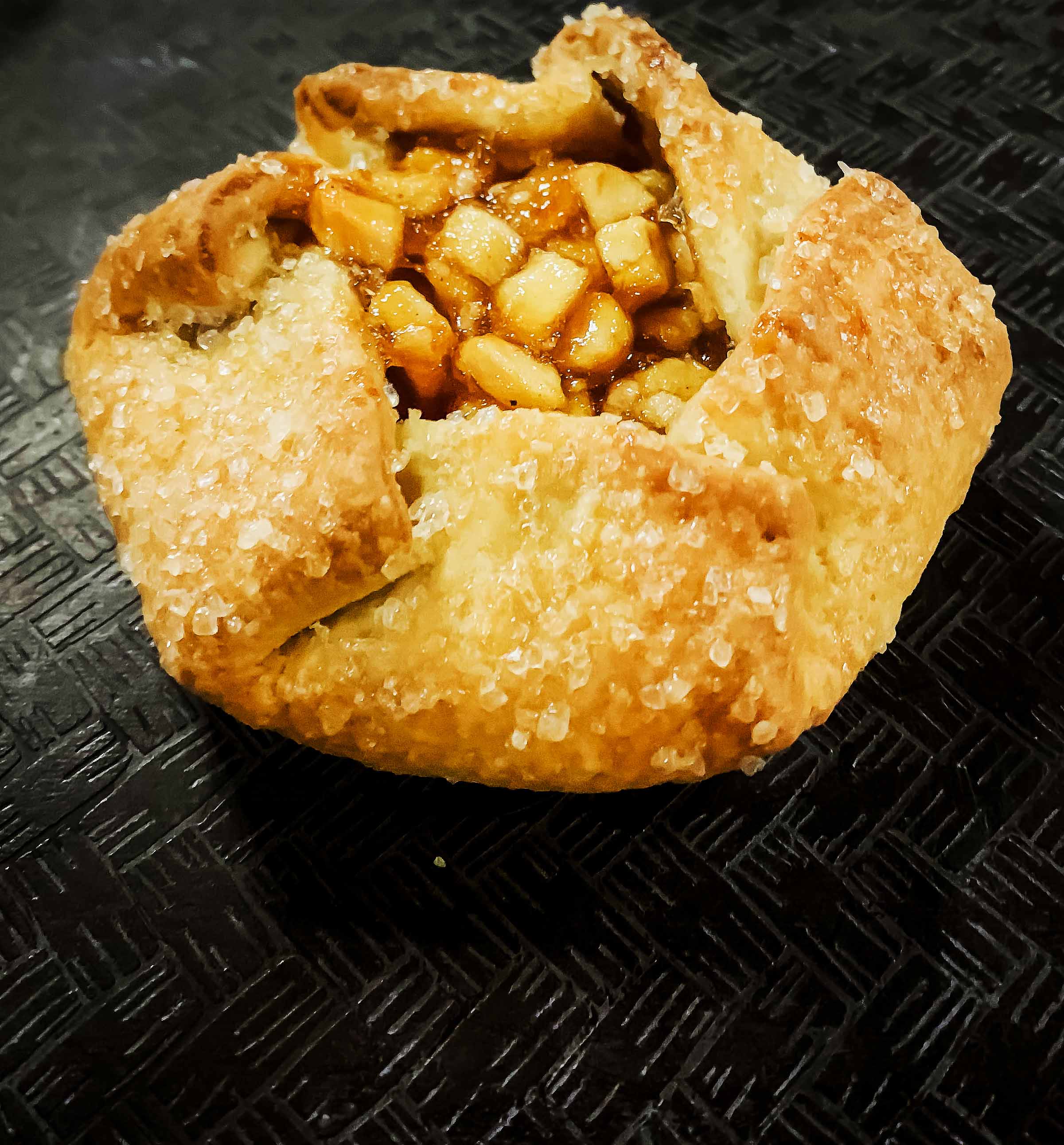 Apple Desserts
When it came time to come up with apple recipes for Apple Week, apple desserts are the first thing to come to mind. What kind of apple desserts can I make? Using Bob's Red Mill, I know I could make a nice flaky crust for an apple dessert!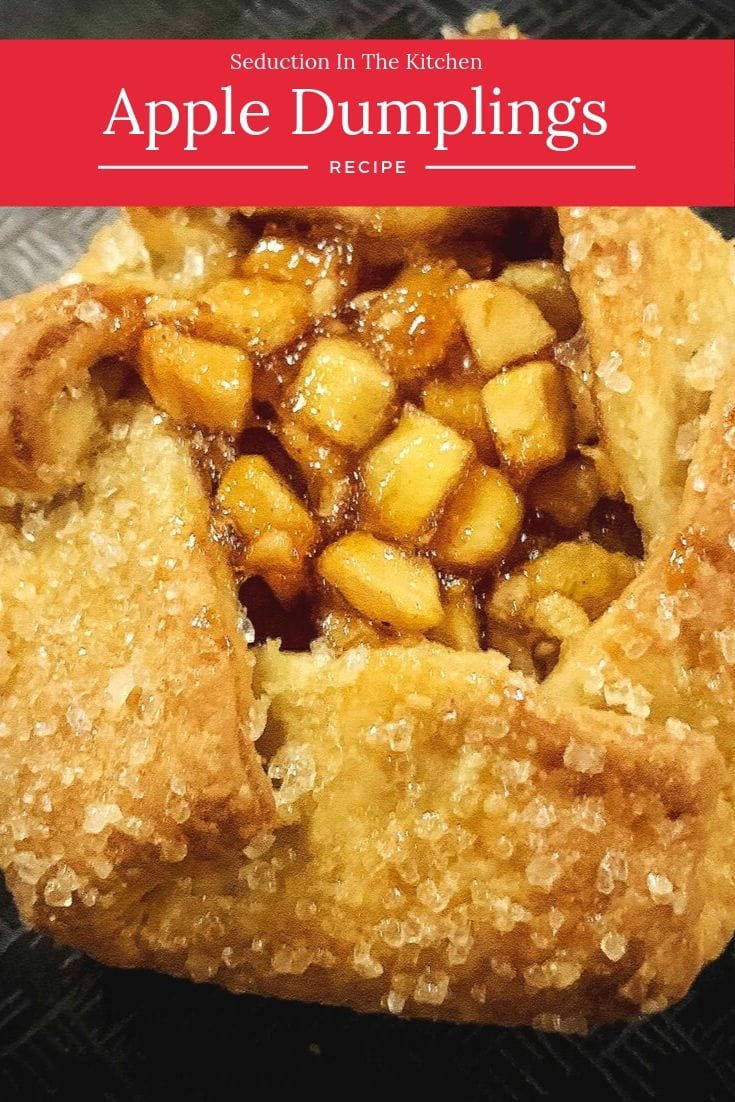 Apple Dumplings
I decided that apple dumplings were the perfect Apple Week recipe for Bob's Redmill flour. To chop up those nice Envy apples, the Zyliss knife would be perfect.
Apple Pie Filling
I wanted to make my apple dumplings simple, so instead of the traditional using a whole apple, I decided to chop up the apple for an apple pie filling instead!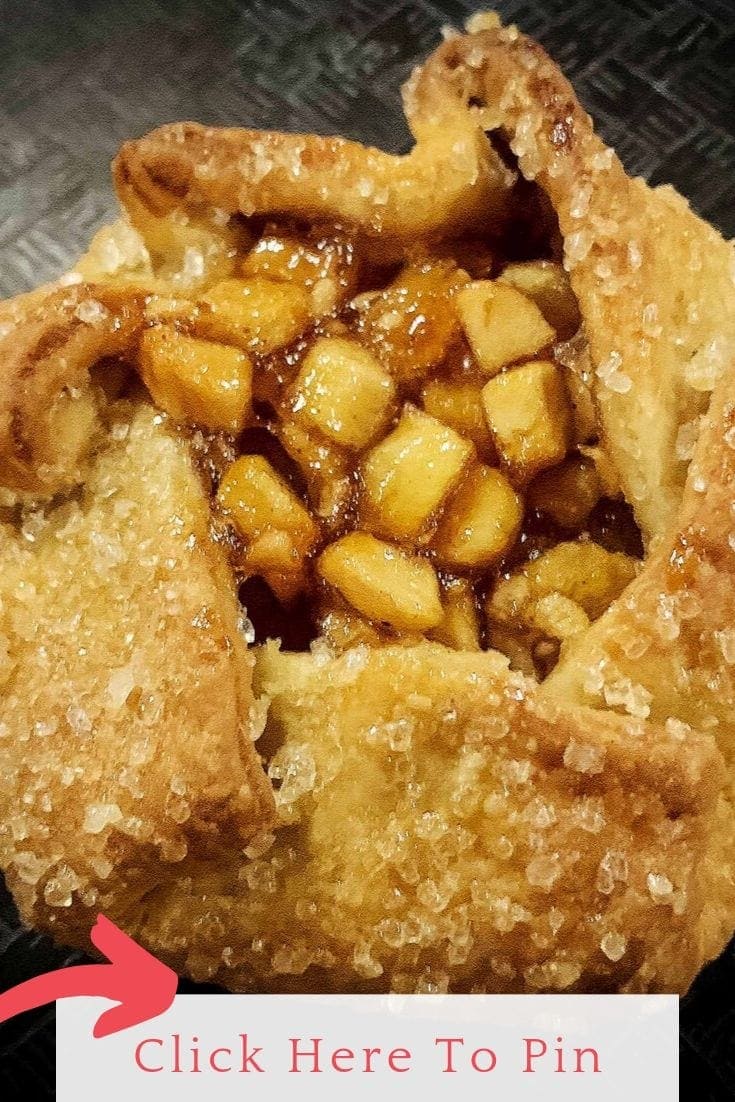 Simple Apple Pie Recipe
These apple dumplings can be classified as a simple apple pie recipe. Why? Because you could make this with store-bought pie crust and apple pie filling if you are on a tight budget!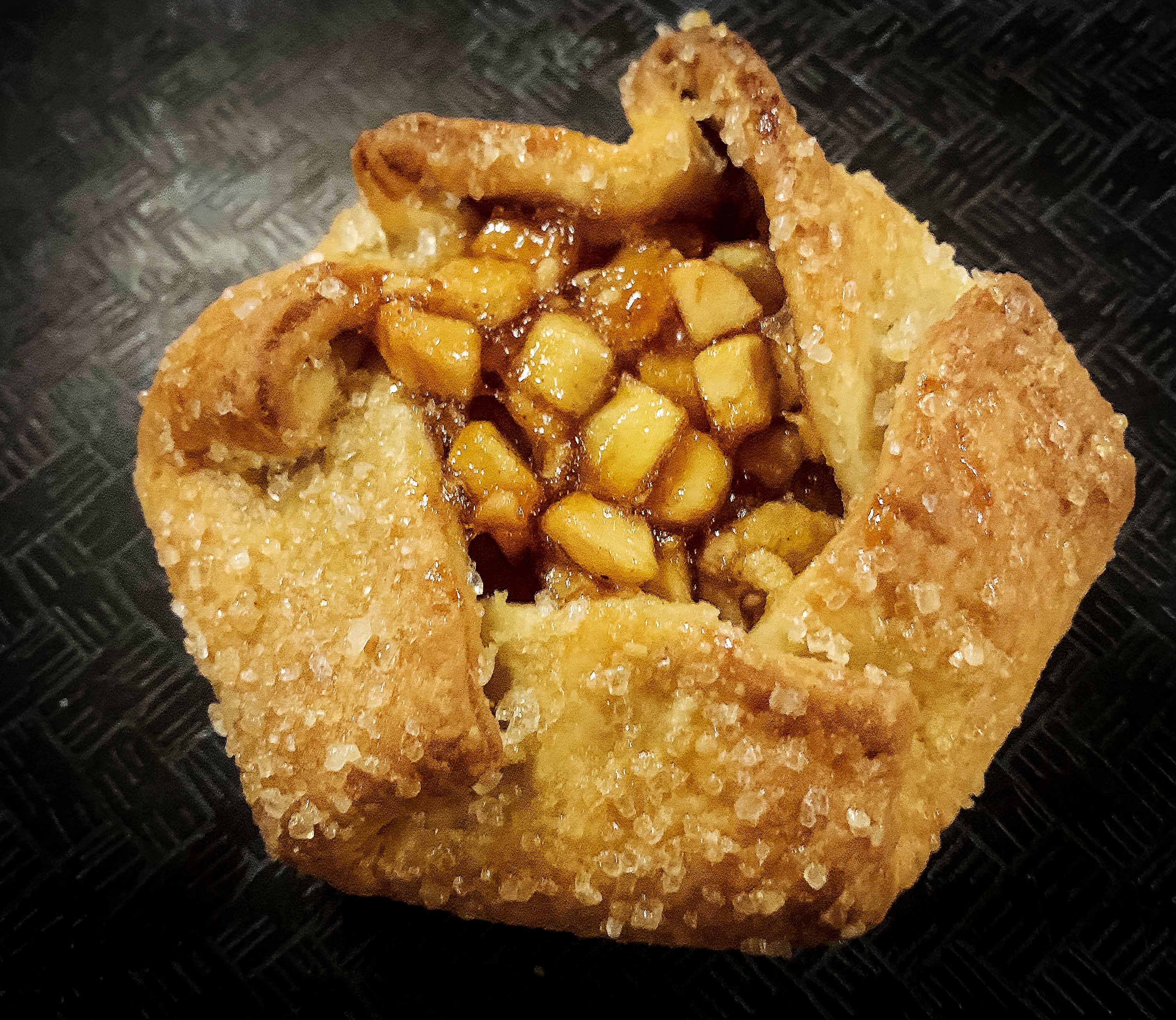 window.fd('form', {
formId: '5ddce5c5e576d10026662935',
containerEl: document.querySelector('#fd-form-5ddce5c5e576d10026662935')
});
Looking for more apple recipes? Check out these recipes:
Check out my the latest on my other blog: