I am a participant in the Amazon Services LLC Associate Program, an affiliate advertising program designed to provide a means for me to earn fees to Amazon.com and affiliate sites.
This adult ButterBeer is a butterbeer recipe that has alcohol. This cocktail is a butterscotch schnapps drink version of the Harry Potter-inspired drink. This Harry Potter drink is sweet and yummy, perfect for an adult Halloween Party or Harry Potter themed food.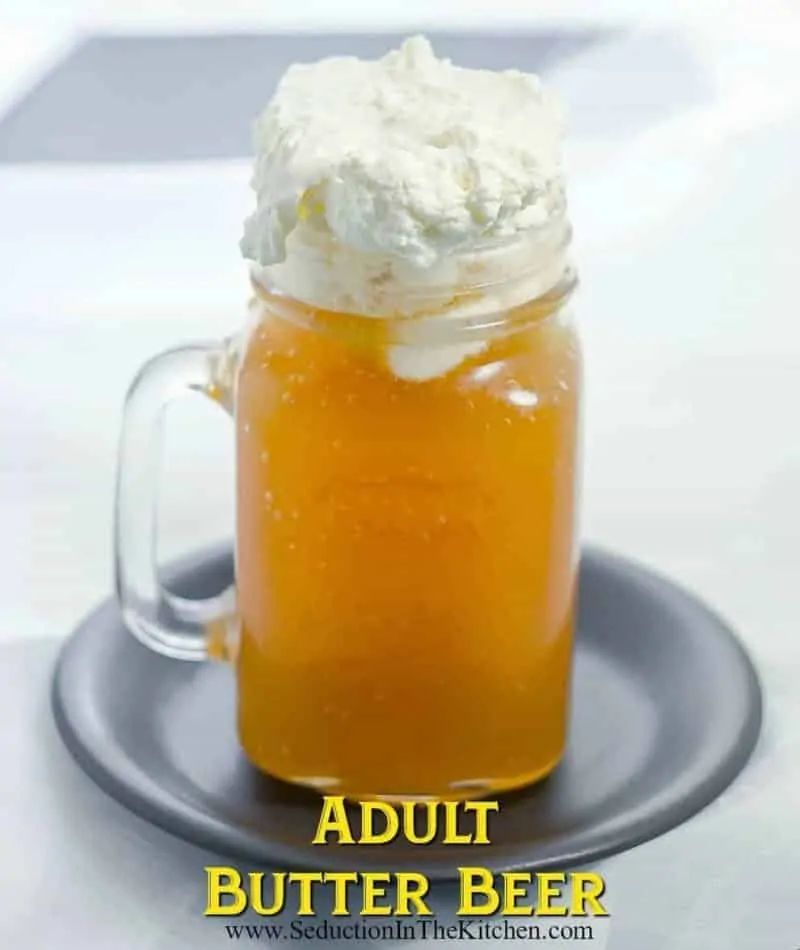 Halloween
In the past I would go to my friend's Halloween party, she threw every year. A few years ago she decided to stop having the party. Not that I can blame her, it is a pain to throw a party.
Harry Potter Drinks
Like every party, you need a theme. A popular Halloween theme is Harry Potter. With a Harry Potter theme, you need Harry Potter drinks.
Harry Potter Alcoholic Drinks
If it is an adult party, then you need Harry Potter alcoholic drinks! A themed cocktail is the hit of any party. So why not showcase a few Harry Potter alcoholic drinks!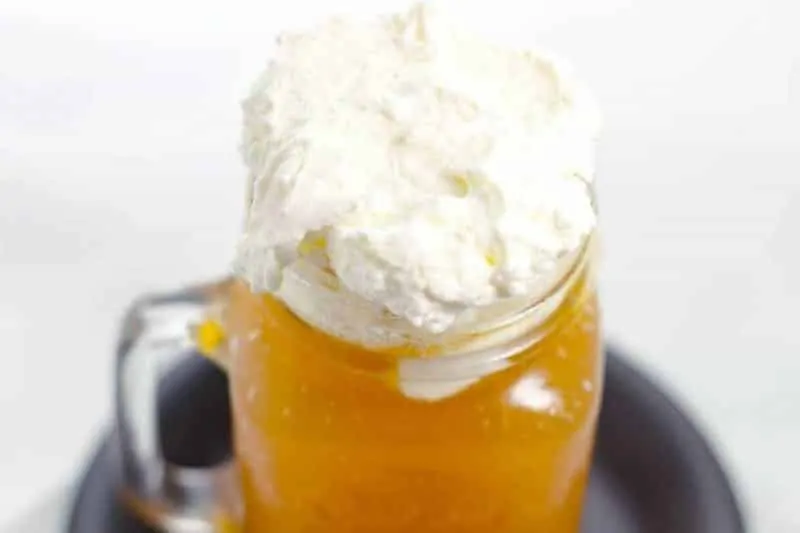 What Is Butterbeer
A popular Harry Potter drink is Butterbeer. But what is butterbeer? No one really knows. That is what is amazing about a butterbeer cocktail, we can make it whatever way we want!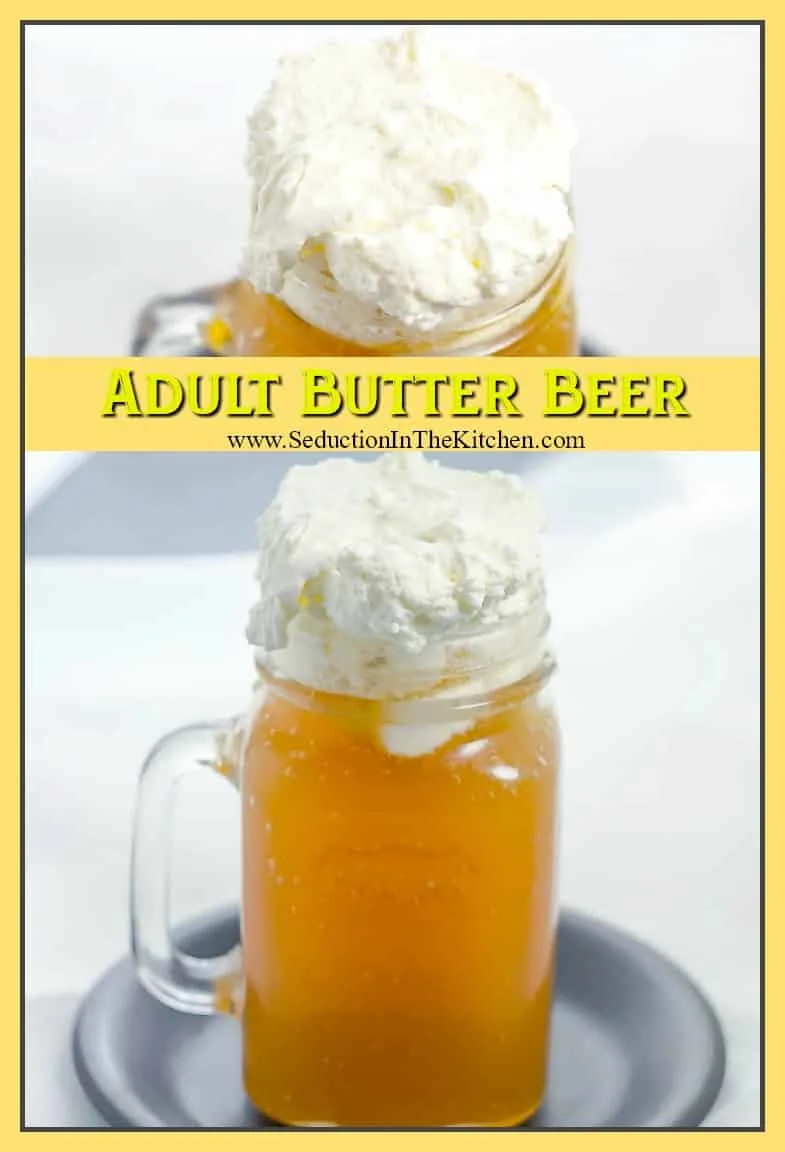 Adult ButterBeer
I have been wanting to make a butterbeer recipe. When I search out the butterbeer recipe, all I see was kid-friendly recipes. That is nice but what about an Adult ButterBeer?
Butterbeer Recipe
I mean the Butterbeer does have the word beer in the title, so why not do butterbeer recipe with alcohol for this version of this Harry Potter drink? I love creating fun cocktails. I have Unicorn Kisses Cocktail, Peep Drop Martini, and Vampire's Kiss Cocktail recipes up here on Seduction in the Kitchen.
Alcoholic Butterbeer
I basically for this Adult Butter Beer recipe, took the concept from a few butterbeer recipes. But I added a few twists to it to make it butterbeer recipe with alcohol. No one really knows how butterbeer recipe is supposed to taste.
Butterscotch Schnapps Drinks
I decided to make the topping with butterscotch schnapps. I have had a few butterscotch schnapps drinks and they do taste so yummy. So why not make a topping for this butterbeer with alcohol recipe.
Butterbeer with Alcohol
So really, this is a way for me to come up with a new butterbeer alcoholic recipe. So I think butterbeer is actually butterbeer with alcohol recipe. At least that how I would drink if I was in Harry Potter land!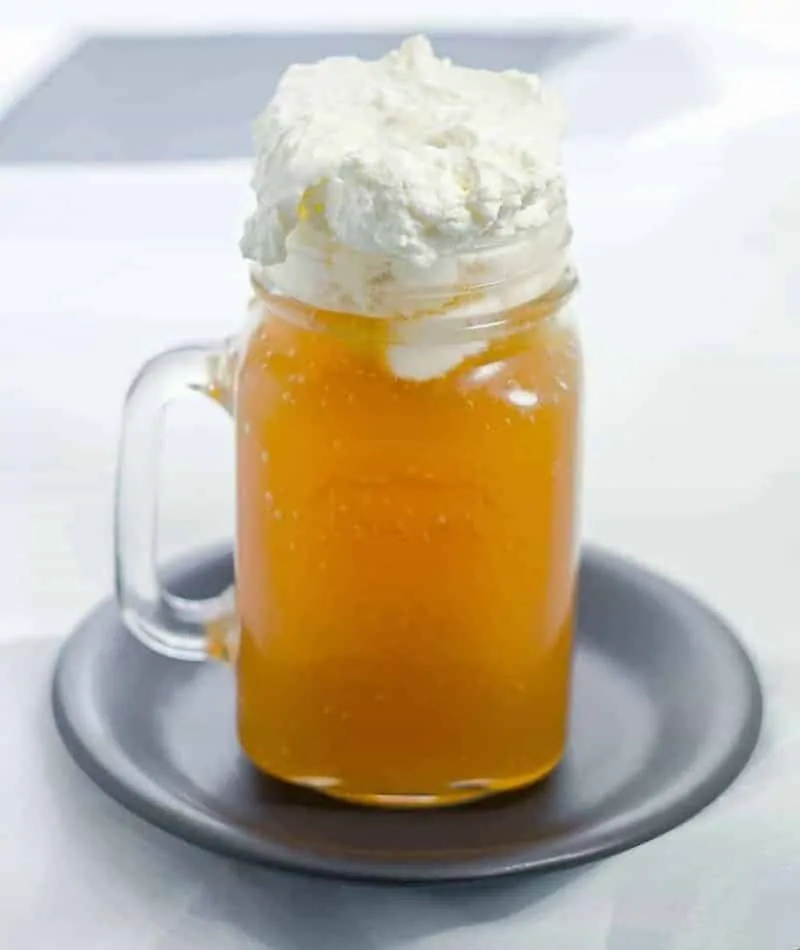 Yield: 1 drink
Adult Butter Beer Recipe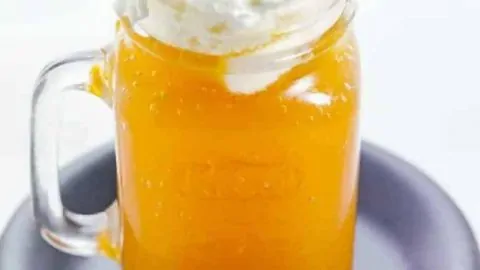 Adult Butter Beer is a cocktail version of the Harry Potter-inspired drink, Butter Beer. It is sweet and yummy for an adult Halloween Party.
Ingredients
Butter Beer:
6 oz cream soda
1 oz Vanilla Vodka
1 oz Butterscotch Schnapps
1/4 teaspoon butter extract
Topping:
1/4 cup heavy whipping cream
1 tablespoon marshmallow fluff
1/2 oz Amaretto
Instructions
In a tall, chilled beer mug, combine the cream soda, Vanilla Vodka, Butterscotch Schnapps, and the butter extract.
Mix well.
In a large bowl add the whipping cream, with a mixer, beat the whipping cream until soft peaks form.
Then add the marshmallow fluff and Amaretto.
Continue beating the mixture until hard peaks form.
After the hard peaks form, place a dollop of the cream on top the butterbeer.
Sit back, relax and ENJOY
Recommended Products
As an Amazon Associate and member of other affiliate programs, I earn from qualifying purchases.
Nutrition Information:
Yield:
1
Serving Size:
1
Amount Per Serving:
Calories:

501
Total Fat:

22g
Saturated Fat:

14g
Trans Fat:

1g
Unsaturated Fat:

7g
Cholesterol:

70mg
Sodium:

53mg
Carbohydrates:

47g
Fiber:

0g
Sugar:

45g
Protein:

2g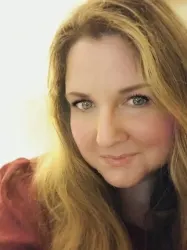 Latest posts by Deanna Samaan
(see all)