I am a participant in the Amazon Services LLC Associate Program, an affiliate advertising program designed to provide a means for me to earn fees to Amazon.com and affiliate sites.
Peep Drop Martini is a marshmallow peeps twist onto the lemon drop martini recipe. This lemon drop martini drink recipe is a fun Easter cocktail to enjoy. You love this lemon drop cocktail!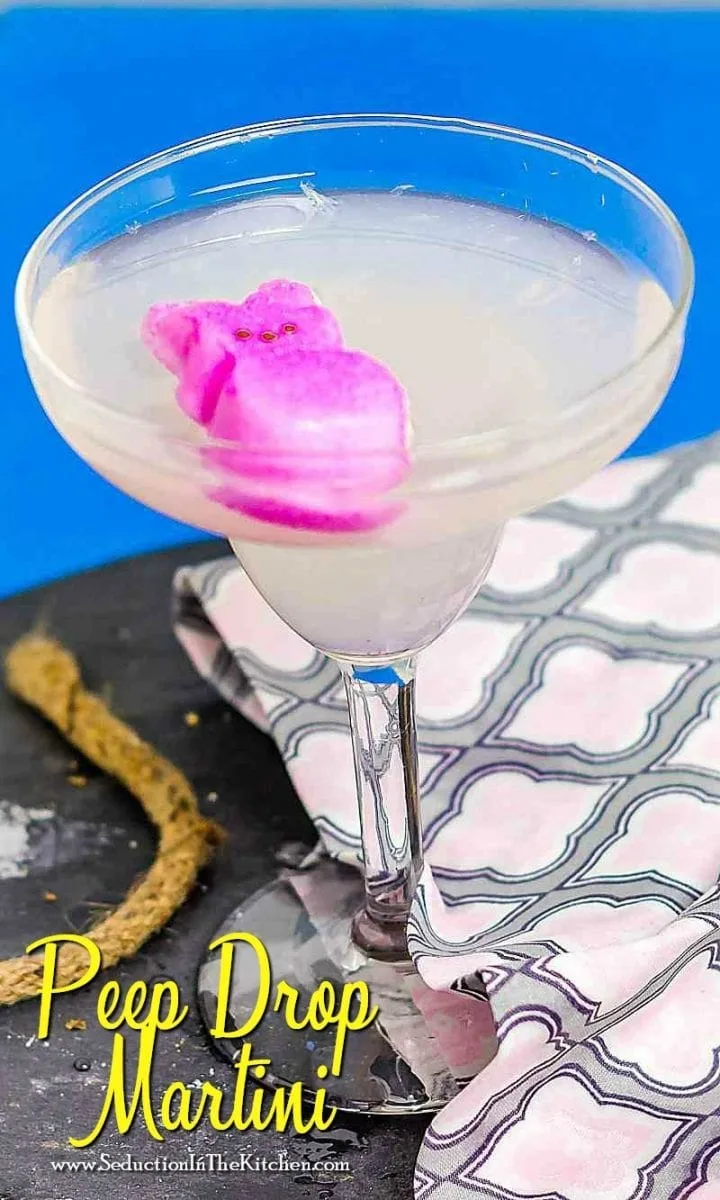 Marshmallow Peeps
So it is time for my annual marshmallow peeps recipe. Every year I come up with a new peeps recipe that features those sugary marshmallow chicks and bunnies like Alize Chillin With My Peeps and Chocolate Brownie Peep Bites.
Peeps Recipes
I have a marshmallow Peep obsession, along with pierogies and frozen meatballs as you know. I love getting creative with these marshmallow chicks and bunnies for Peeps recipes.
Lemon Drop Martini Recipe
This year for the Peeps recipe I wanted to do an adult drink with a fun twist. SO I decided that the lemon drop martini recipe was perfect for a marshmallow peep.
Why is a marshmallow peep perfect for the lemon drop martini recipe? The answer is the sugar that is on peeps candy!
Lemon Drop drink has a sugar rim. So by adding the peeps candy into the drink, you are bringing that sugar into the lemon drop cocktail!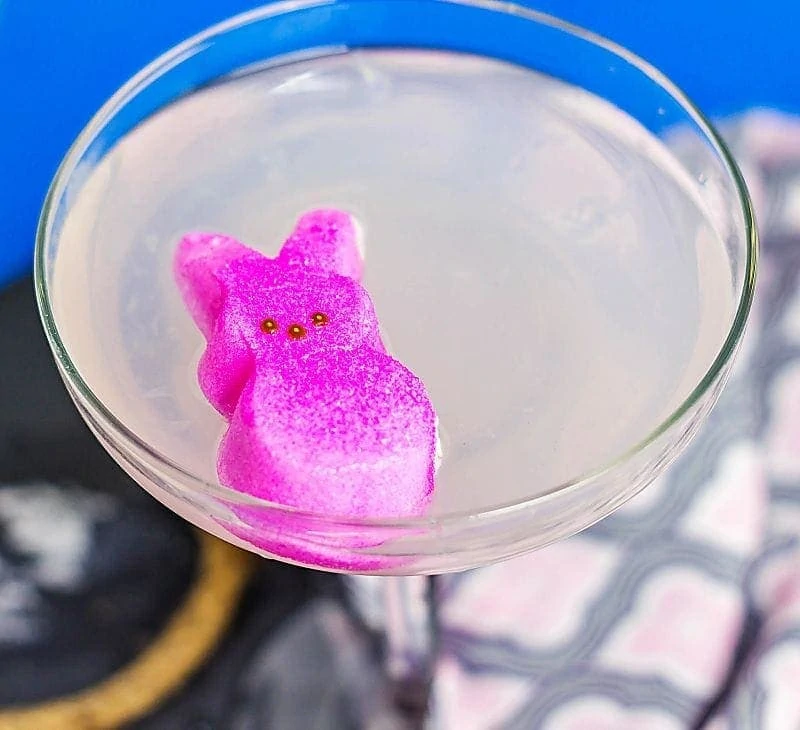 Easter Cocktails
The Lemon Drop cocktail is perfect for Easter cocktails! You have the vivid colors of the peeps candy in this martini cocktail. What better way to toast Easter than with refreshing and colorful Easter cocktails!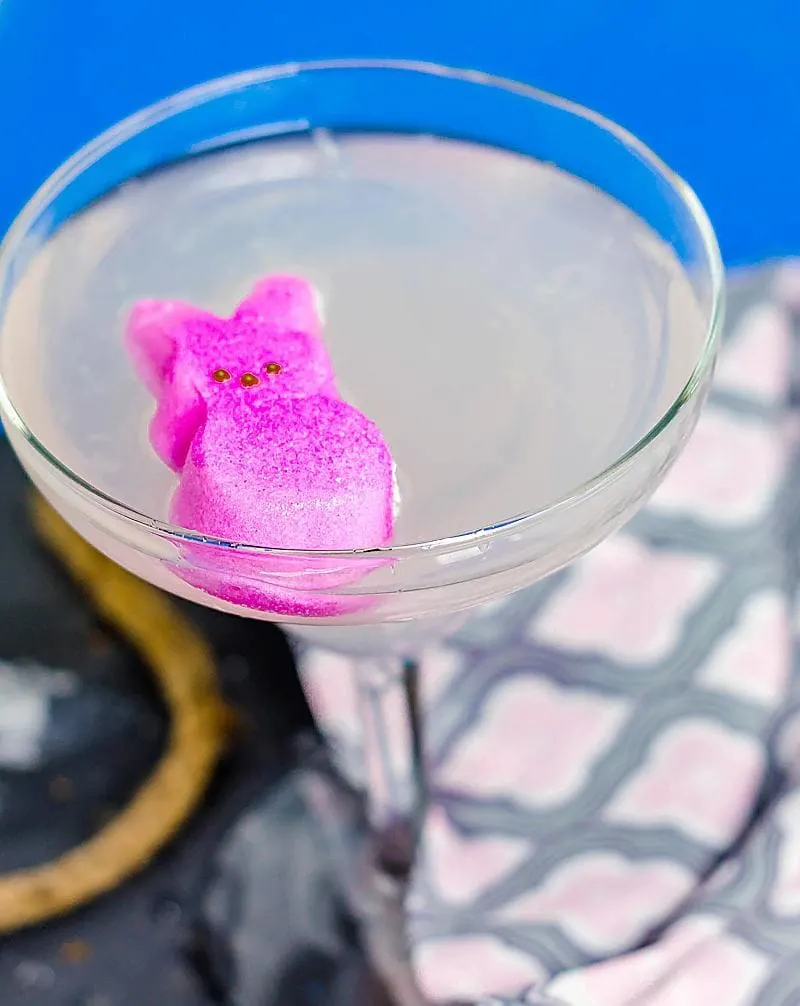 Martini Recipe
There are several recipes for lemon drop martinis. This martini recipe makes you pucker up. It is an easy vodka limoncello cocktail that makes a great dessert drink. You need a martini recipe, then this is the one you should try!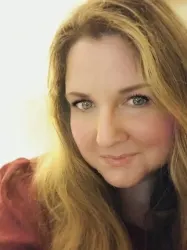 Latest posts by Deanna Samaan
(see all)