I am a participant in the Amazon Services LLC Associate Program, an affiliate advertising program designed to provide a means for me to earn fees to Amazon.com and affiliate sites.
Sweet Italian Chili is a hearty, sweet Chili that is full of sweet tomato Italian flavor. If you need a chili that isn't very spicy, then this is perfect for you.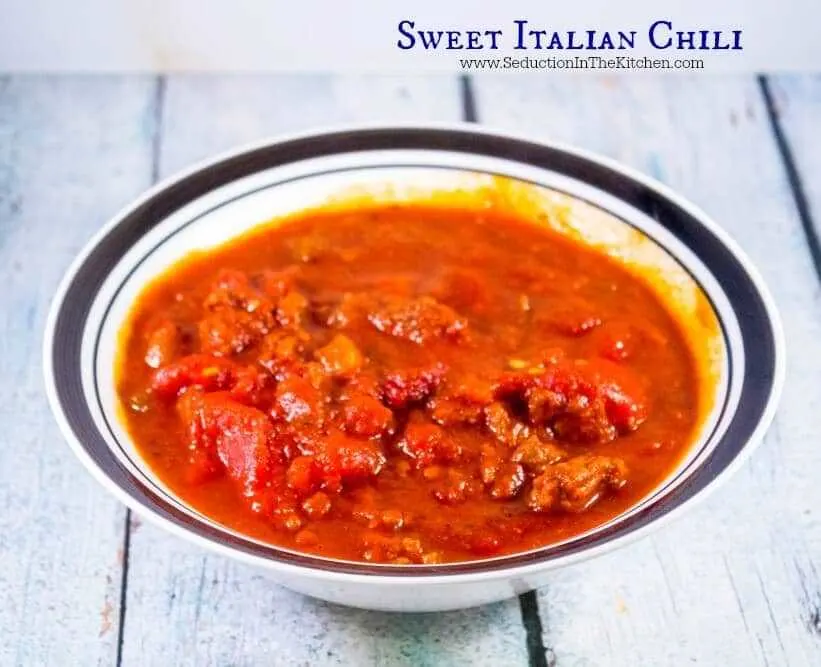 Writer's Block
Sometimes I have writer's block and not sure what to write a post. Truthfully, that was the case with this Sweet Italian Chili post. I have had the photo and title for this Sweet Italian Chili in the draft for days until I get inspired to write.
I could have written how rooting for my hometown Steelers to wildcard game, which they did on one of the most played bizarre games. I could write about the crazy weather, but that is just too mundane. Then, of course, there is always the work and family drama that always around me, but I do tend to keep family drama private and trying not to let the work drama bother me as much, besides I don't want to well, just write to bitch about stuff going on in my life.
So what to write? Well, how about some just "news" going on with me? I do have some interesting things that are going on, one is my Smoked Salmon and Dill Goat Cheese Grilled Cheese was featured in the Sunday Supplement of Parade Magazine as 1 of 7 of the fanciest grilled cheeses. I am like #4 in the slideshow, so check it out. It also was in the print edition as well:
Sweet Italian Chili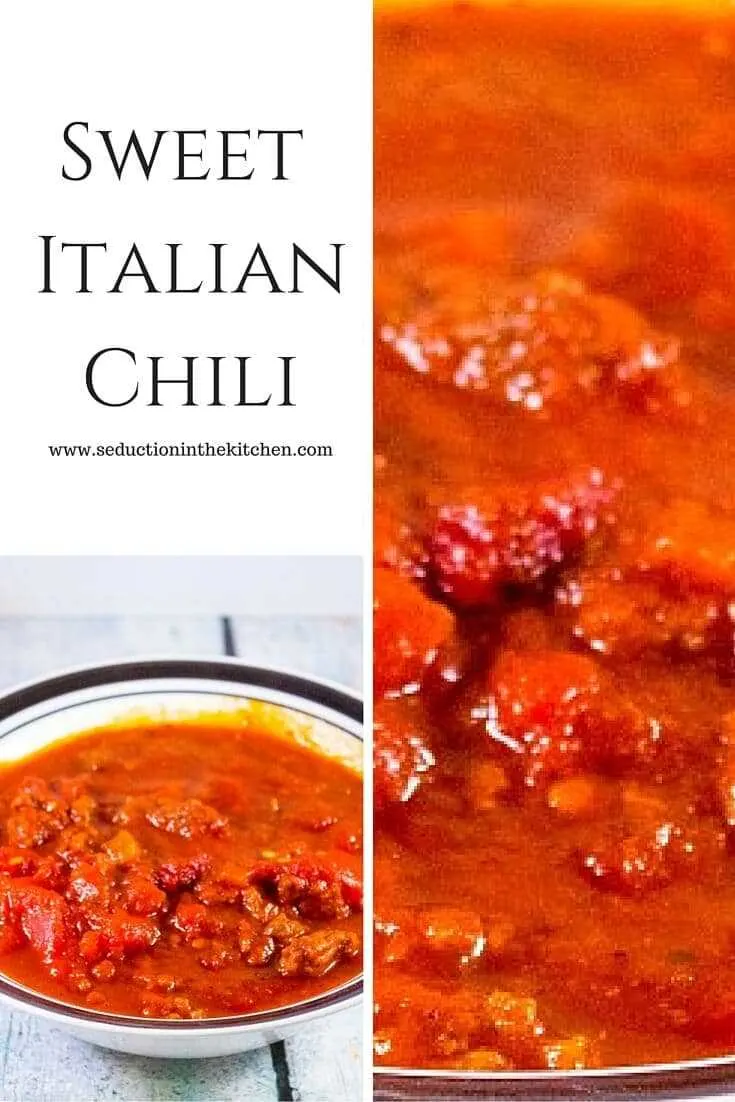 Growing up, as I mentioned in the past posts, we didn't have spices in the food. So, I never knew chili to be a spicy food. My mother's chili was always a sweeter chili. Flash forward to today, I came across a sweet Italian chili recipe, after reading it, I realized that was my mother's chili. Being me I wanted to improve upon this sweet chili, I needed to add a little zip to it.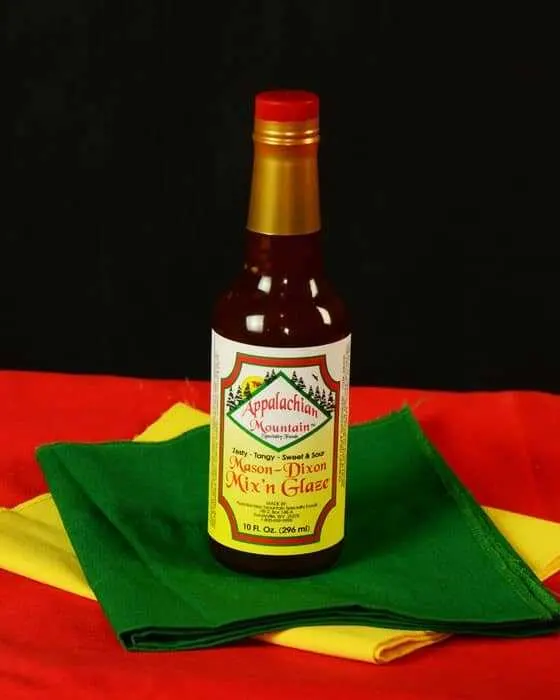 Luckily I had just been to the Fabulous Food Show here in Cleveland and picked up a bottle of Mason-Dixon Mix'N Glaze from Appalachian Mountain Specialty Foods. I fell in love with this sauce when I sampled it at the show. It just had this zest to it that made the food pop with flavor. It is only $6 a bottle and trust me it is a steal at that price.So I added a little to this chili and it really brought the zest to this chili without killing the sweetness. This sauce is perfect for enhancing any meat-based sauce, in fact, I used it in a few recipes I have coming up here on Seduction in the Kitchen.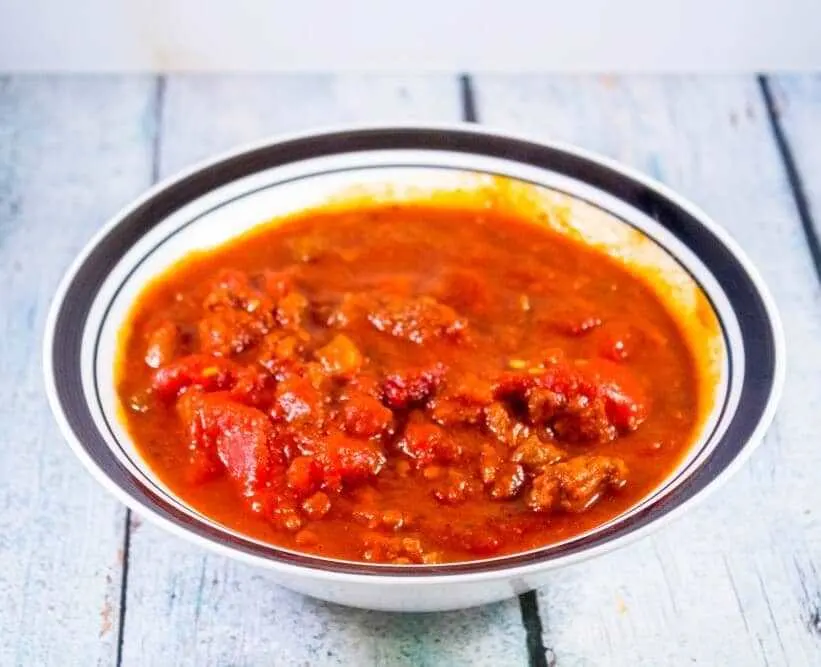 Check out these recipes:
Yield: 6
Sweet Italian Chili
A hearty, sweet Chili that is full of Italian flavor. A recipe from Seduction in the Kitchen
Total Time
2 hours
10 minutes
Ingredients
1 1/2 lbs 95% lean ground beef
3/4 cup chopped bell pepper
1/2 cup chopped fresh parsley
3/4 cup chopped onion
3/4 cup thinly sliced celery
2 cans kidney beans drained, (16 ounces)
1 can stewed tomatoes (16 ounces)
1 can tomato paste (12 ounce)
2 cups water
1/3 cup sugar
2 teaspoons dried sweet basil leaves
1/2 teaspoon dried oregano
2 teaspoons salt
2 teaspoons ground cumin
2 teaspoons chili powder
2 cloves garlic minced
2 tablespoons Mason Dixon Mix n Glaze
Instructions
Brown ground beef in a dutch oven.
Drain the fat off of the meat and return to pan.
Next add bell pepper, parsley, onion, garlic, and celery.
Saute until onion is clear which is approximately 5 minutes.
Next, add the remaining ingredients and simmer on low for about 1-1/2 to 2 hours.
Ladle some into a bowl and ENJOY!
Nutrition Information:
Amount Per Serving:
Calories:

338
Total Fat:

7g
Saturated Fat:

3g
Trans Fat:

0g
Cholesterol:

70mg
Sodium:

1094mg
Carbohydrates:

40g
Fiber:

9g
Sugar:

23g
Protein:

32g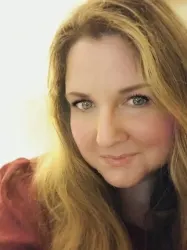 Latest posts by Deanna Samaan
(see all)