This post was most recently updated
Smoked Salmon and Dill Goat Cheese Grilled Cheese is an elegant twist on the traditional grilled cheese sandwich. A recipe from Seduction in the Kitchen.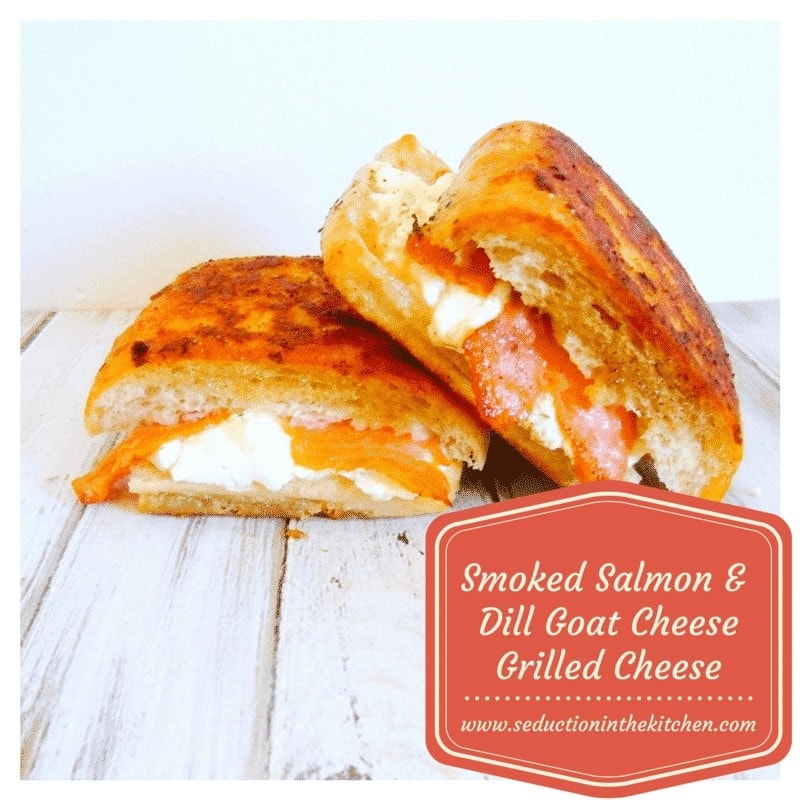 Did you know that April is national grilled cheese month? Yep, it is! I know a few my fellow food bloggers have some yummy grilled cheese sandwiches, like Cooking on a Budget's Italian Stallion Grilled Cheese Sandwich or Family Foodie's French Onion Grilled Cheese. Grilled cheese is something everyone has had at one time in their life.
Traditionally, grilled cheese is sandwich bread with melted American cheese that was cooked in butter. That will always be the best grilled cheese out there. It is fun to mix things up and experiment with a grilled cheese sandwich.
A chef friend of mine, let me in on a secret to a really nice golden, crispy bread in a grilled cheese sandwich, the secret is mayo. Yes, you read that right, mayo. Spread a little mayo on the outside the bread, then place the sandwich in the hot butter to fry it up. The mayo just gives the sandwich a nice golden color and enhances the taste. I tried it and now I am hooked on making a grilled cheese like that, it is good to trust me it is.
So how can I mix things up on a grilled cheese sandwich? I went to one my favorite stores here in Cleveland, Earth Fare. Well truth be told I went there to get a gluten-free cupcake for a coworker, she had a birthday, and she has a gluten allergy. I knew this place would have something. I used to go there all the time because I lived real close to it. It is a healthy supermarket. Anyway, since I moved, this store isn't that close anymore, so trips there is not as often like I used to do.
Anyway, I started to just look around, and think what can I do for grilled cheese? I spotted their smoked salmon trimmings. They make some the best-smoked salmon there. It came to me, why not use those trimmings and use it with a nice soft cheese and make a grilled cheese. So over the cheese selection, which they have one the best selections in Cleveland if you're wondering.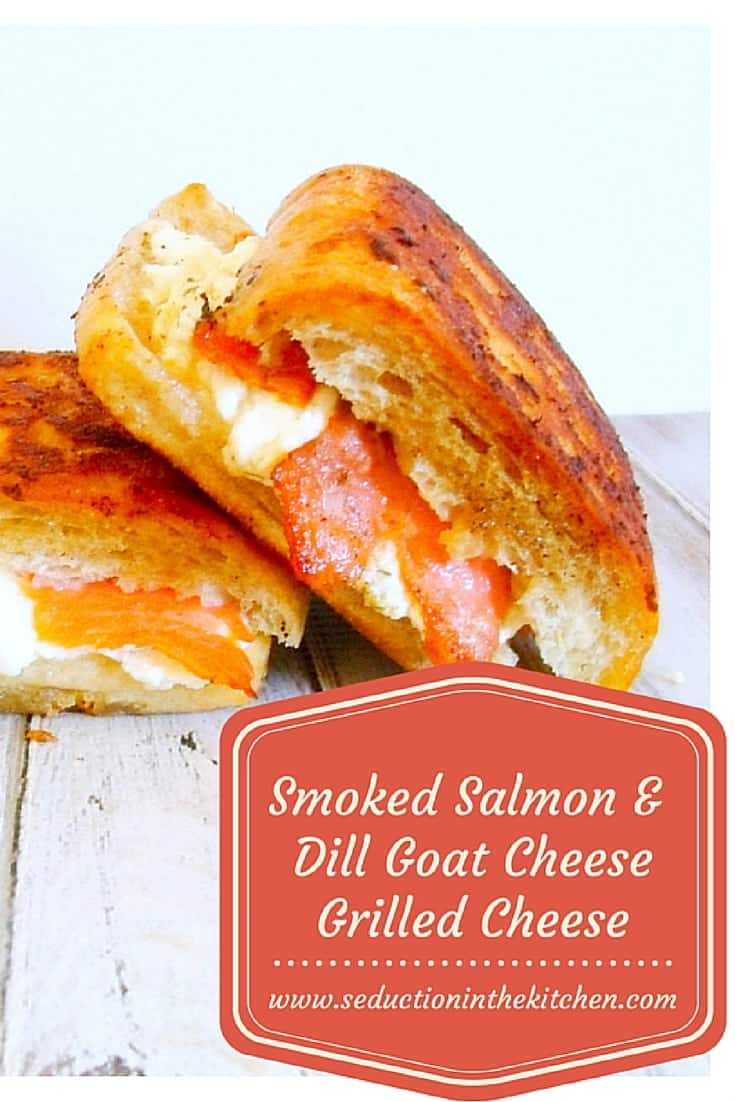 Anyway, looking over the cheeses, I thought, ok maybe Brie? No, Hmmm, what can I do? I was wondering when the woman behind the counter asked if she could help me. After explaining what I was doing, she came up with the idea of goat cheese. We decided on this Dill goat cheese in the case. My GBF, Richard, loves going there for cheese, he always talks to the people behind the cheese counter, so I knew from him they would give me a good choice, and she did.
This can not just have regular bread. This needs some sort of artisan bread. I would know by looking at the bread which one would be perfect. Ciabatta bread, it was there staring at me, this would be perfect for this grilled cheese sandwich.
Yield:

serves 2
Smoked Salmon and Dill Goat Cheese Grilled Cheese
An elegant twist on the traditional grilled cheese sandwich with smoked salmon and an dill goat cheese on ciabatta bread. A recipe from Seduction in the Kitchen.
Ingredients
1 loaf of ciabatta bread
1 small package of smoked salmon trimmings
1 5 oz package of Cypress Grove Dill Goat Cheese
2 tablespoons butter
mayonnaise (optional)
Instructions
Slice the ciabatta bread in half so that you get a top and bottom portions. The slice it into sections for your sandwiches.
Next, spread on the dill goat cheese onto the bottom section of the sandwich. Spread on a generous amount.
After you have the dill goat cheese on the bottom layer the bread, place the smoked salmon trimmings on top the cheese.
Place the top half of the bread on top the sandwich. You can spread a little mayo on the outside areas of top and bottom breads if you like, or just brush them with a little melted butter.
Melt the butter in a fry pan.
Once the better is melted and is starting to sizzle, carefully add the sandwich to the pan. Let the sandwich cook for about 2 minutes.
Press down with the back of a spatula on the sandwich, gently and then very carefully flip the sandwich over. Let the other side now cook another 2 minutes.
Again, press the sandwich down, and flip it over one more time to cook for another minute, then take out the pan and serve it up and ENJOY!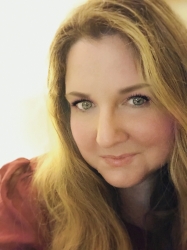 Latest posts by Deanna Samaan (see all)