I am a participant in the Amazon Services LLC Associate Program, an affiliate advertising program designed to provide a means for me to earn fees to Amazon.com and affiliate sites.
Slow Cooker Pierogie Chicken Paprikash is chicken paprikash with a pierogi twist. Instead of traditional dumplings, pierogies was used in this Hungarian favorite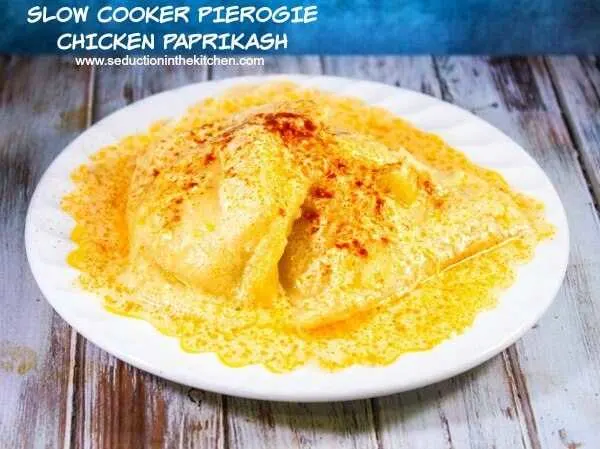 Happy New Year! I decided I needed a holiday vacation from blogging so I took a little time off. Time off really helps recharge the creative juices.
Plus I admit I got a really bad cold just before Christmas and really needed to get better. Blogging wasn't a priority, NyQuil was. I needed to kick the cold and go to Pittsburgh for Christmas. Christmas Eve was the first day I felt better. So I made the drive 2.5 hours to the 'burgh.
I got sick from this crazy weather, 70 degrees one day, 30 degrees the next. I mean it was even warm the Christmas Eve, we had a green Christmas, my dad even thought about mowing his lawn. Who would have thought in December to mow grass in Pittsburgh??
Anyway, taking a little vacation from blogging, it did inspire me on ways to add and improve Seduction in the Kitchen. One those additions I want to do in 2016 is video. I have been saying this, but I have this just do it attitude right now. I am starting small with the video and doing it with the dining reviews around Cleveland.
I'm combining two things I want to do, dining reviews and video. So look for dining around Cleveland section to be added, and breathing life into my YouTube as well! So exciting doing new things, as I say change is good!
What other changes am I going to do? I really loved the Christmas recipe photos. I'm on the lookout now for props to use in photos.
I found this really cool wooden salt shaker. It looks European, old world to me, which is my own personal taste, I like that Old World look. I found it at an estate sale, I was told to start looking for those and thrift stores to find some cool props. So my goal is to start doing more in the photos and use props to make the photos pretty.
I'm also going to start to showcase some really great products that are Ohio/Pa made. I discovered some really great products when went to Cleveland Food show and it really inspired me. There are great products that food related made in these two states.
I'm proud of my PA roots and live in Ohio, so let's show these products off. I already got one Cleveland Company, the Cleveland Kraut I am creating recipes for using their kraut. I met them at the food show and really love their kraut! In fact, I got their Gnar Gnar in my crockpot right now with kielbasa and I'm making a sweet and spicy dish with it, along with some of Redd's Apple Ale and bacon, oh does it smell wonderful! Can't wait to share this with you guys.
Slow Cooker Pierogie Chicken Paprikash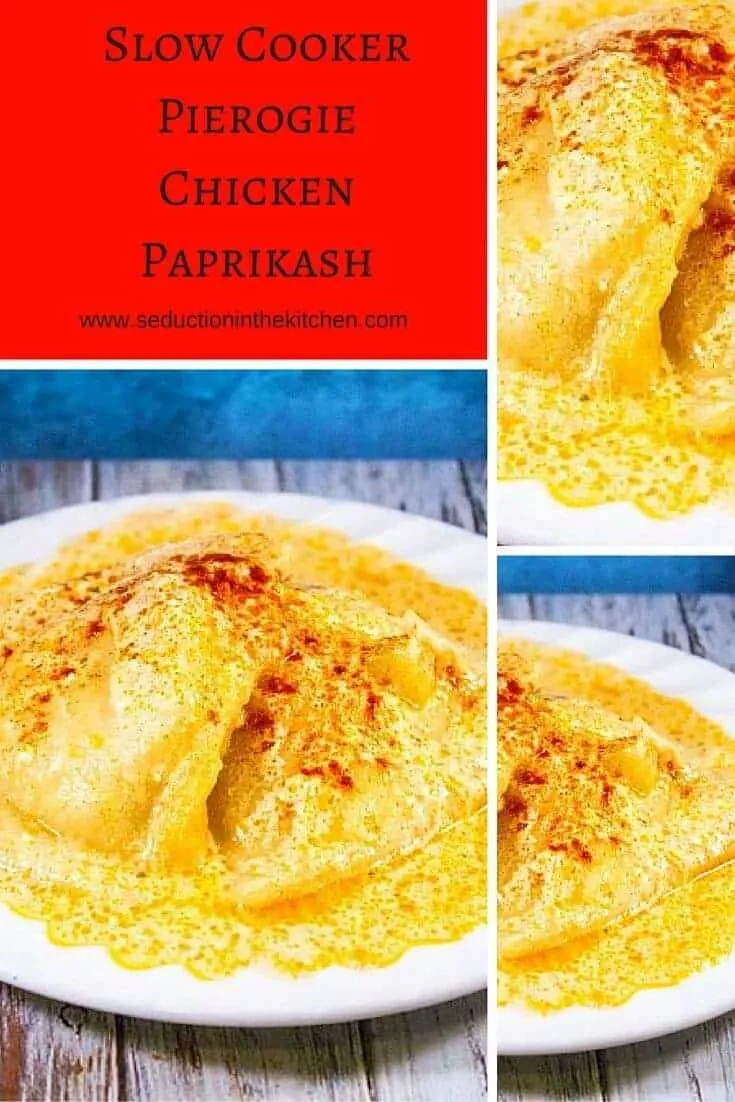 A couple of my friends felt bad that my 40th birthday party didn't happen, so they took me to a restaurant a month later to celebrate my milestone. This restaurant made chicken paprikash, but they served it over pierogies. That uniqueness to this dish really inspired me, why not use pierogies instead the spaetzle. Plus, I wanted to make this in my slow cooker. It really came out good, and the pierogies really made this dish.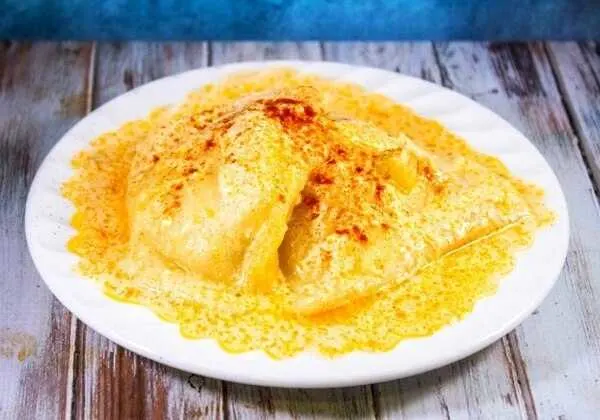 Yield: serves 6
Slow Cooker Pierogie Chicken Paprikash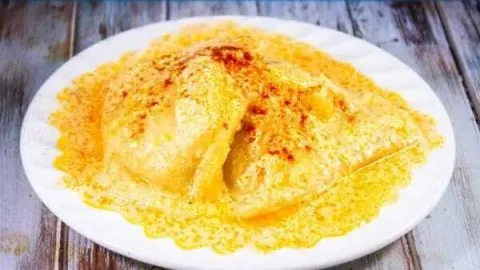 A slow cooker chicken paprikash with a pierogie twist.
Total Time
5 hours
10 minutes
Ingredients
2 cups chicken broth
1 lb chicken breasts
2 TB butter
1 small onion (chopped)
2 whole celery stalks (chopped)
4 TB sweet Hungarian paprika
1 pint sour cream
1 box cheese and potato pierogies
salt and pepper (to taste)
Instructions
Saute the onions and celery in the butter till the onions are clear.
Add to the chicken broth, chicken breasts, celery, and onions to your slow cooker, cook it on low for about 4-5 hours, till the chicken is very tender and falling apart.
Take the breasts out the broth and shred it, add back to the slow cooker.
Add the pierogies, and let continue to cook for another hour.
Add the sour cream slowly to the broth so it will not curdle. Keep stirring as you add it
After the sour cream is all added, add the paprika, sweet paprika is recommended. it just has the best flavor for this dish. Add it one tablespoon at a time and stir well with each addition. This so it can get better absorbed into the soup, so don't get a gritty texture.
After the paprika is added, taste the soup, you can adjust the paprika if you think you need more
Ladle into a bowl, season with salt and pepper, and garnish with some sour cream if you like and ENJOY!
Nutrition Information:
Amount Per Serving:
Calories:

0

I am Deanna Samaan, a phlebotomist by day and a blogger at night! Born in Pittsburgh, rebuilt my life in Cleveland, found my true self in Orlando. No matter where I am at, food always seduces me! Let your taste buds be seduced too!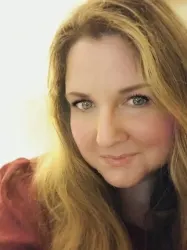 Latest posts by Deanna Samaan
(see all)