Balsamic French Onion Dip With Bacon is a from scratch dip recipe. No soup mix was used in this savory french onion dip.
Photo Redo's
N
ow that it is July, I am sticking to my promise I made to myself. I am reshooting photos and redoing the old posts here on Seduction in the Kitchen. This French Onion Dip is the first recipe I am doing.
Why am I doing this? Because one it helps me rest my creative recipe making for a bit this month. Give it a small vacation so I can recharge. Also, I have so many great recipes that need TLC.
Besides, I am in the posts anyway redoing the SEO, so why not redo the posts as new posts anyway. To me, this is a great plan. Don't worry, I will throw in new recipes as well this month as well.
Background
Do you notice something different in this dip recipe photo? It the background. I did something while I visited my mom in PA, I made a new background. That is right I actually created a new background. Why? Well, I saw a background I fell in love with however it was $105 plus shipping!
Ouch! That is really expensive I felt. I kept looking at the photo of the expensive background and realized I could make one with help of joint compound and paint.
So I will be posting a new tutorial on how you can make a background for under $20. I really loved how this came out and it was so easy. There no need to spend over $100 for a background when you can make one for under $20.  Actually less if you already have most the supplies already.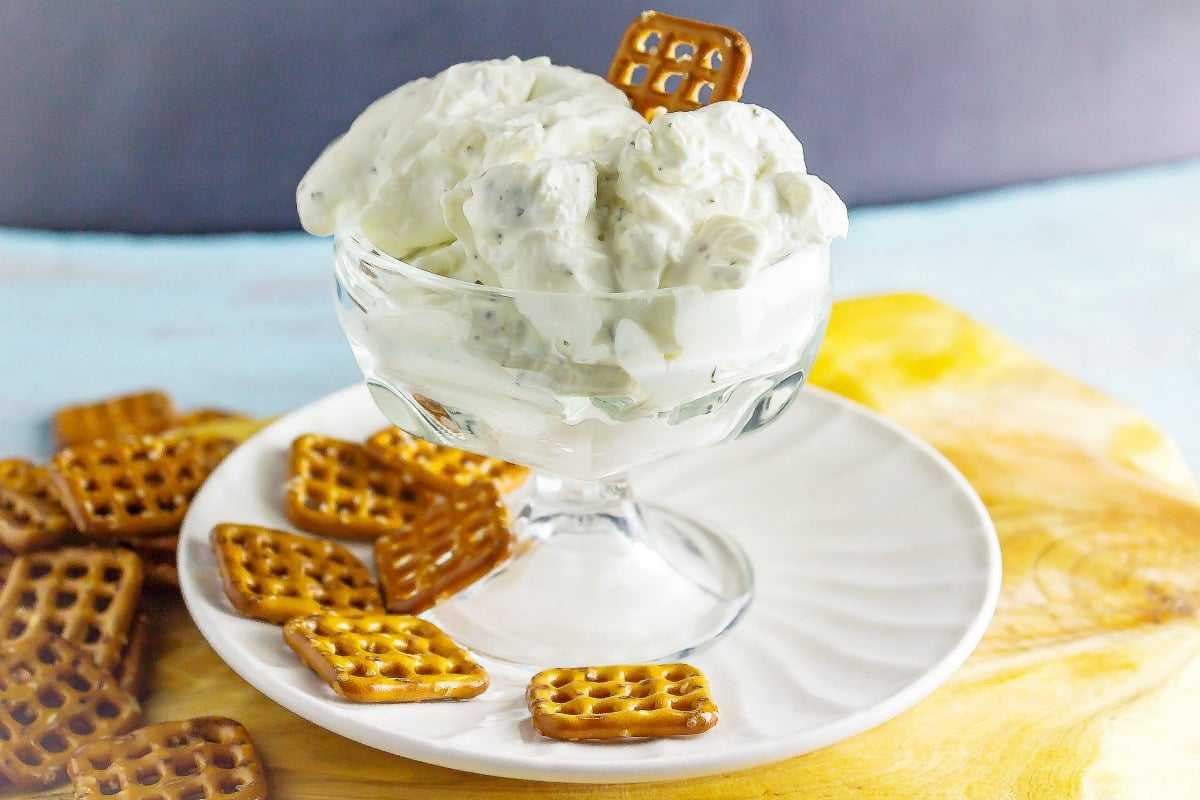 Balsamic French Onion Dip With Bacon Recipe
So originally I posted this recipe back in January of 2014. I was happy when first posted it because it was one the first recipes I made where I was figuring out how to take photos: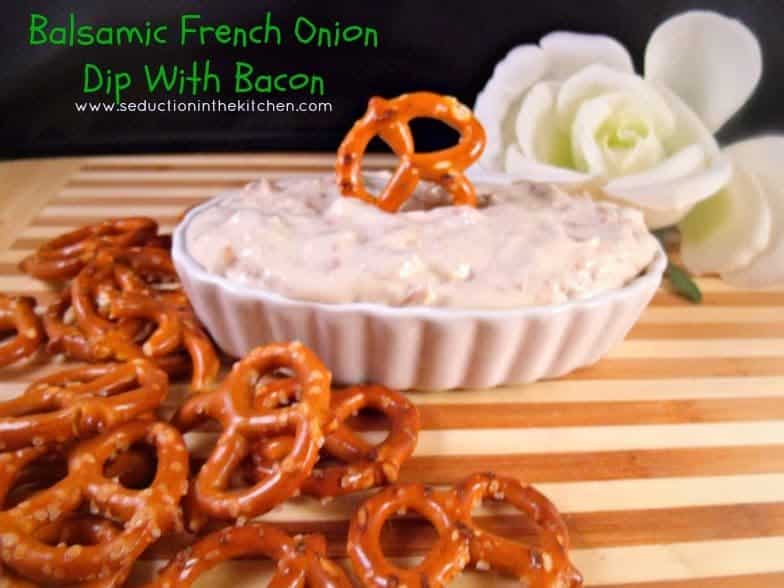 It isn't a bad photo. Looking at it now, I think I needed to learn to do the hue color correcting with it. I see the pink tone to it. As I mentioned in a few my other redo's like Easy Brownies and Texas Slaw I like putting up these old photos. Why? It shows me and you my progress in photography.
Anyone can learn how to do anything better. Just need the drive and want to do that. As I look at this Balsamic French Onion Dip With Bacon photos, I realize how much I learned in terms of photography over the years.
Getting back to this French Onion Dip, I wanted to make a dip. However, every recipe I saw for French Onion used soup mix. I didn't want that. I wanted a dip from scratch. So I created one.
Then I added some balsamic because  I totally love balsamic. Then add bacon, I mean who doesn't like bacon? Viola! one awesome homemade dip!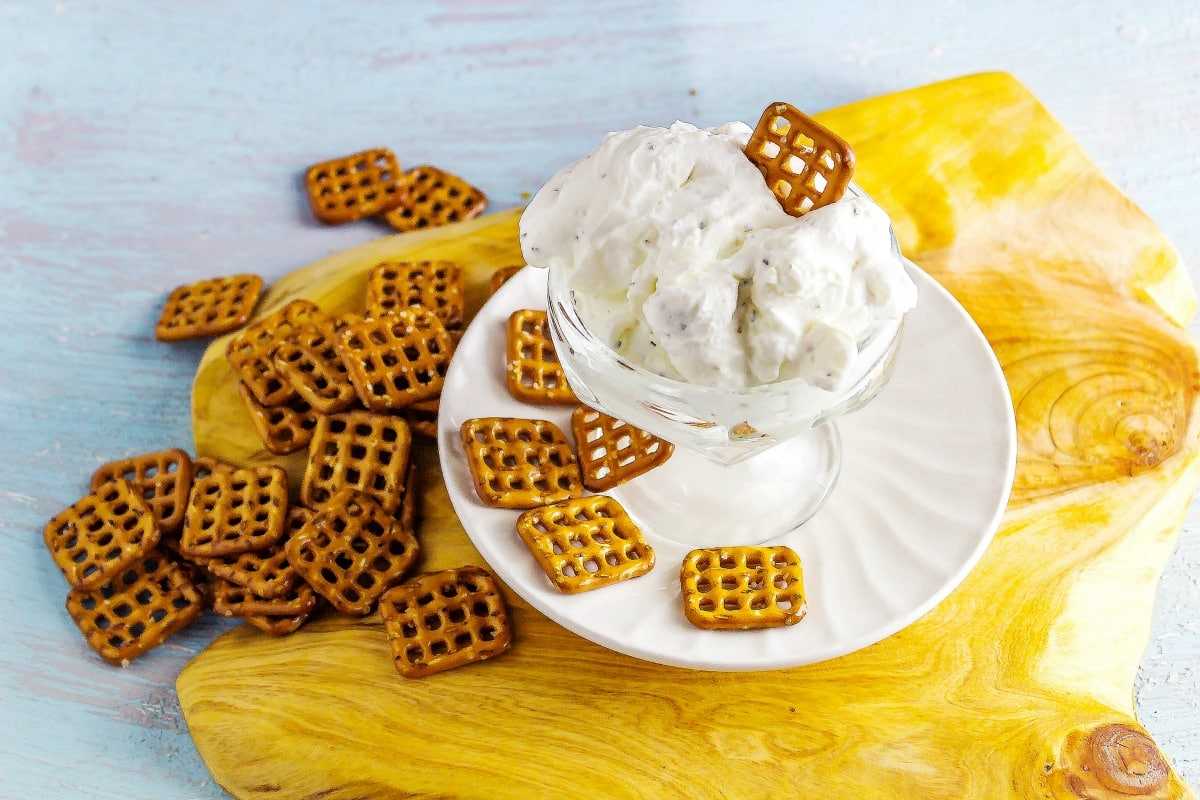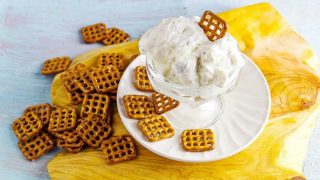 Yield:

8 servings
Balsamic French Onion Dip With Bacon
A savory French Onion dip that doesn't use a dry soup mix. Perfect for your Superbowl party. A recipe from Seduction in the Kitchen.
Ingredients
2 tablespoons unsalted butter
3 strips bacon
1 large yellow onion (finely diced)
1 teaspoon Hawaiian Alaea salt
1 clove garlic (minced)
2 teaspoons Worcestershire sauce
1/2 teaspoon sugar
1 tablespoon balsamic vinegar glaze
1 1/4 cups sour cream
1/4 cup mayonnaise
1/8 teaspoon cayenne pepper
1/4 teaspoon fresh ground black pepper
Instructions
Cook the bacon until it is crisp, remove and let it drain and cool on a paper towel. In the pan that cooked the bacon melt the butter and add the onion to saute it. You can grate the onion or use a chopper or food processor to get finely diced. Cook the onion for about 2 minutes.
Next add the salt, garlic, sugar, and Worcestershire sauce. Mix it all together and let the onions cook for another 2 minutes. Why Hawaiian salt? I been reading about different salts. Most know Sea Salt as a healthy salt, and Himalayan is starting to get more popular as well. The Hawaiian is actually very flavorful, it healthier then sea salt, it very good for those who suffer high blood pressure, it doesn't add to the sodium.
So after you cooked the onions, remove them from the heat and add that balsamic glaze, give it a good stir to mix it in and let the onion mixture cool.
Add the onions are cooling you want to blend the sour cream, mayonnaise, cayenne pepper, and black pepper together.
Add the cooled onions to the sour cream mixture. Mix it well.
Finally, crumble the bacon and mix it into the dip. Cover the dip with plastic wrap and let it set up in the fridge for about 30 minutes.
When it is party time unwrap it, put in your bowl and ENJOY!
Nutrition Information:
Amount Per Serving:
Calories:

280
This post was most recently updated
I want to hear what you have to say about this recipe that is on
SEDUCTION IN THE KITCHEN!
Let's get this conversation started! What do you think of this recipe?