I am a participant in the Amazon Services LLC Associate Program, an affiliate advertising program designed to provide a means for me to earn fees to Amazon.com and affiliate sites.
[intro]Italian Sausage and Peppers Mostaccioli combines pasta with traditional sausage and peppers. This mostaccioli recipe is a fast and easy meal to make for your family. Start a new tradition around the table with this Italian sausage mostaccioli recipe.[/intro]
*This post was sponsored by Ragu. The opinions are completely my own based on my experience.*
Check Out This Video For Italian Sausage and Peppers Mostaccioli
Growing up with RAGÚ® Pasta Sauce
My family loves using Ragu. One dish my mom would make using Ragu was hot sausage sandwiches. Most know them as Italian sausage and peppers.
She would use the Ragu brand because it tastes so much like homemade. A slow cooker simmering away on a Saturday full of hot sausage, peppers, and that Ragu sauce. Thinking about that right now is making me miss home and my family.
Ragu also has lots of recipes you can see on their website. I am sure you can find a new family favorite on it. Start a new tradition around your family table with Ragu, so make sure you check it out for some great recipes!
What To Make With Mild Italian Sausage
I was asked to do a recipe for Ragu. I knew I wanted to do an easy skillet vision of my family favorite, Italian sausage. I saw in the store the mostaccioli and it came to me.
Let's make sausage and peppers as a skillet mostaccioli recipe. One the reasons I wanted to do an Italian sausage mostaccioli recipe with Ragu is because I am a busy person.
Sometimes you want a nice hearty meal, but you want it in less than 30 minutes. That is what this mostaccioli recipe with Italian sausage is, a hearty meal and it is ready for in 30 minutes.
Italian Sausage and Peppers Mostaccioli
As I mentioned earlier, this Italian sausage mostaccioli recipe is based on sausage and peppers. My love for the family favorite, sausage, and peppers, inspired me.
I choose to use the Ragu Homestyle mushroom for this mostaccioli recipe. Why? Because mushroom goes well with sausage and peppers.
Yield: 4 servings
Italian Sausage and Peppers Mostaccioli Recipe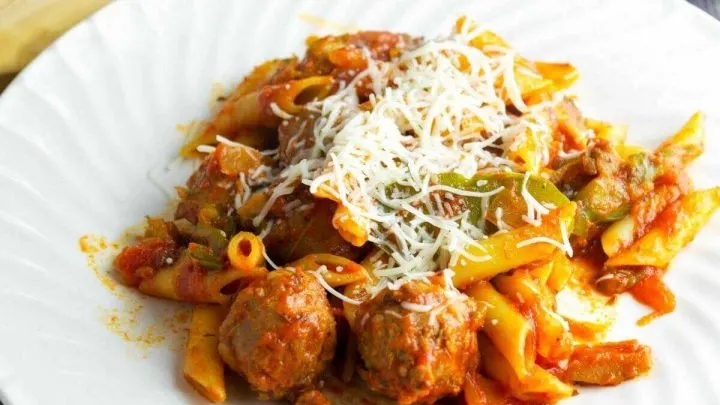 Sausage and Peppers Mostaccioli is the pasta twist on traditional sausage and peppers. It is a fast and easy meal to make for your family. Start a new tradition around the table
Ingredients
1 jar Ragu Homestyle Mushroom sauce (320z jar)
1 box Mostaccioli (16oz box)
2 hot sausage links
2 mild Italian sausage links
1 green pepper (sliced)
1/2 onion (chopped)
2 tablespoons olive oil
Instructions
In a pot of water boil the mostaccioli pasta.
In a large pan, heat up the oil and add the peppers and onions.
Slice the sausage into slices and add them to the peppers and onions
Continuously stir the sausage, peppers, and onions till the sausage is no longer pink and the onions are translucent about 5-7 minutes.
Add the Ragu Homestyle Mushroom Sauce. Let it simmer for about 5 minutes.
Drain the mostaccioli pasta and add it to the sauce.
Mix everything together and cook for another 5 minutes.
Take it off the heat, serve it up. Garnish with a little cheese and ENJOY
Nutrition Information:
Amount Per Serving:
Calories:

0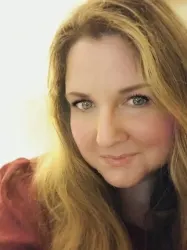 Latest posts by Deanna Samaan
(see all)