This post was most recently updated
Spicy Italian Stuffed Eye Of Round is one of the Certified Angus beef eye of round steak recipes that is stuffed with spicy pepperoni and mozzarella cheese.  This stuffed round steak is baked to perfection for a nice romantic dinner.

Thank You
I
want to thank you for the encouraging words about my announcement on Caramel Coconut Delight Bundt Cake. I am still I think little in shock that I am starting a new page in my phlebotomy career. It is weird the feelings I am going through. I am happy, but I also have other thoughts too that worry me.
Last night, I was at dinner with some very good friends.  One of them pointed something out to me I never realized. He said to me I was a victim of being bullied at work by the clique.
I never thought of it that way. Honestly, when I think of bullying, I think high school and kids. After he explained, I realized he was right.
Bullied
Being Bullied comes in different forms and does not discriminate. It doesn't matter if it is a kid at school, or an adult at work. No one should have to go through being bullied.
What makes my situation worse was not that I did not realize that I was being bullied. It was that management lets these girls bully. They know what goes on.
We have been to them about the concerns that this clique does. Even one admits that the clique does treat people wrong. They do nothing.
A part of that is because they are friends with these girls. So we have no one to turn too. So the bullying goes on.
I wasn't the Only One Bullied
I wasn't the only one to have effects of being bullied at work. It actually affected us all. There was an email sent to what we call continuing education, called, "Do you feel safe at work?"
It was ironic that management sent this email article because they do nothing about what goes on daily with this clique. They were the ones that decided to rehire the girls and even promote them. They caused this bully atmosphere.
What this article went on it about wasn't about violence. It was about your mental well-being. Honestly, when the clique wasn't around, we had peace of mind. Why? Because our bullies are not mentally tormenting us.
For an example, one of the girls in this clique is considered team lead; I watched her say to other co-workers "what are you stupid?" when they would ask how to do something. She thought she was being funny, in fact, she wasn't.
That was why they come to me for help; they knew I would not speak to them like that. Plus they learned from me.
Yet, I would get yelled at by the team lead if she saw my other co-workers asking me for help. "I was not the team lead, that is her job", she would yell at me in front of them. This is what bullying can be at work.
Peace of Mind
My friend last night at dinner, he knows the clique and he also knows what the atmosphere is like there at my work. He said to me, "You're not getting any raise, but you are gaining something better, freedom." He is right; I am freeing myself from that toxic environment.
What is ironic, yesterday when I was at work, many of my other co-workers were telling me how lucky I was to be getting out of this atmosphere. They too were looking to get out of there. They can not take how it is there.
I am gaining peace of mind; I just feel bad for my other co-workers who still have to endure in that atmosphere. Hopefully soon they will have peace of mind.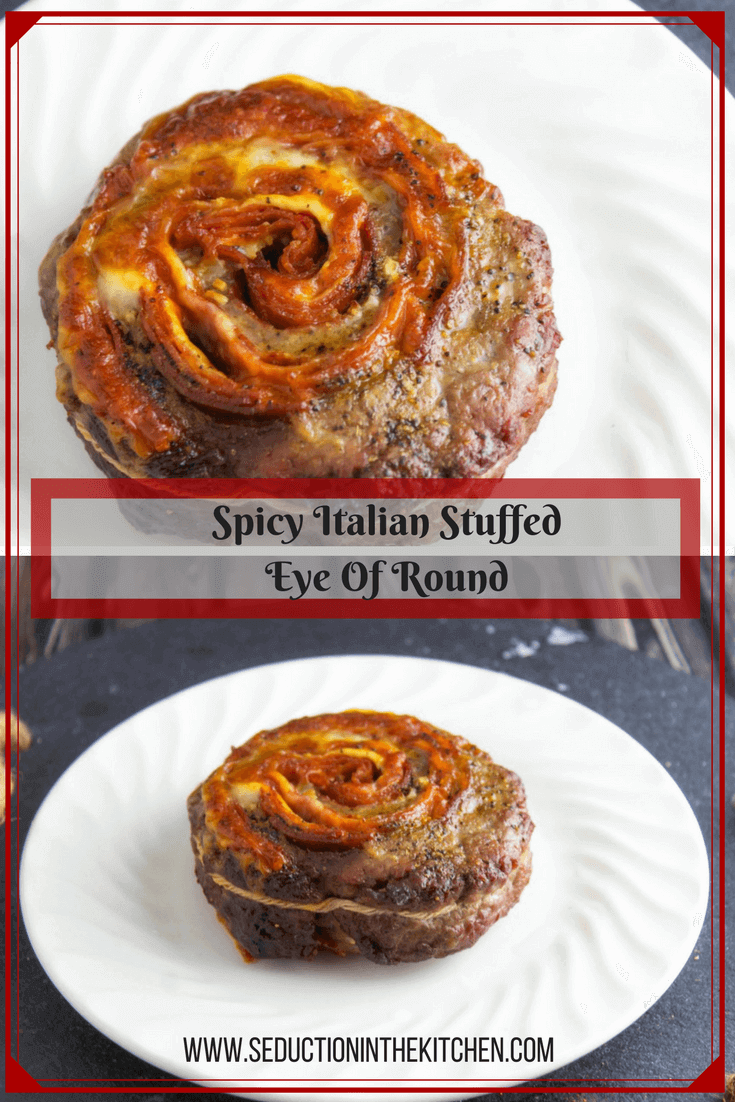 Spicy Italian Stuffed Eye Of Round Recipe
So let's get to this wonderful Spicy Italian Stuffed Eye Of Round Recipe. I saw this nice cut of Certified Angus eye round roast at the supermarket. I personally love eye of round roast recipes.
I have been wanting to make a stuffed, or a rolled eye of round steaks recipe for a while. This cut looked perfect. I grew up, every Sunday, my mom made an eye of round roast, so why I really been wanting to create a recipe for it.
What Can I Make With Eye Of Round Roast
What eye of round roast recipe can I make with this cut of beef? I admit I love Italian foods, especially pepperoni. Usually, if I want to stuff something, my go-to is Caprese filling. I wanted something different for this eye of round roast recipe.
What can I make with eye of round roast that is different? For some reason, I had a vision in my head for Subway's Spicy Italian foot long. Why don't I take this beef eye of round and make it Italian style stuffed?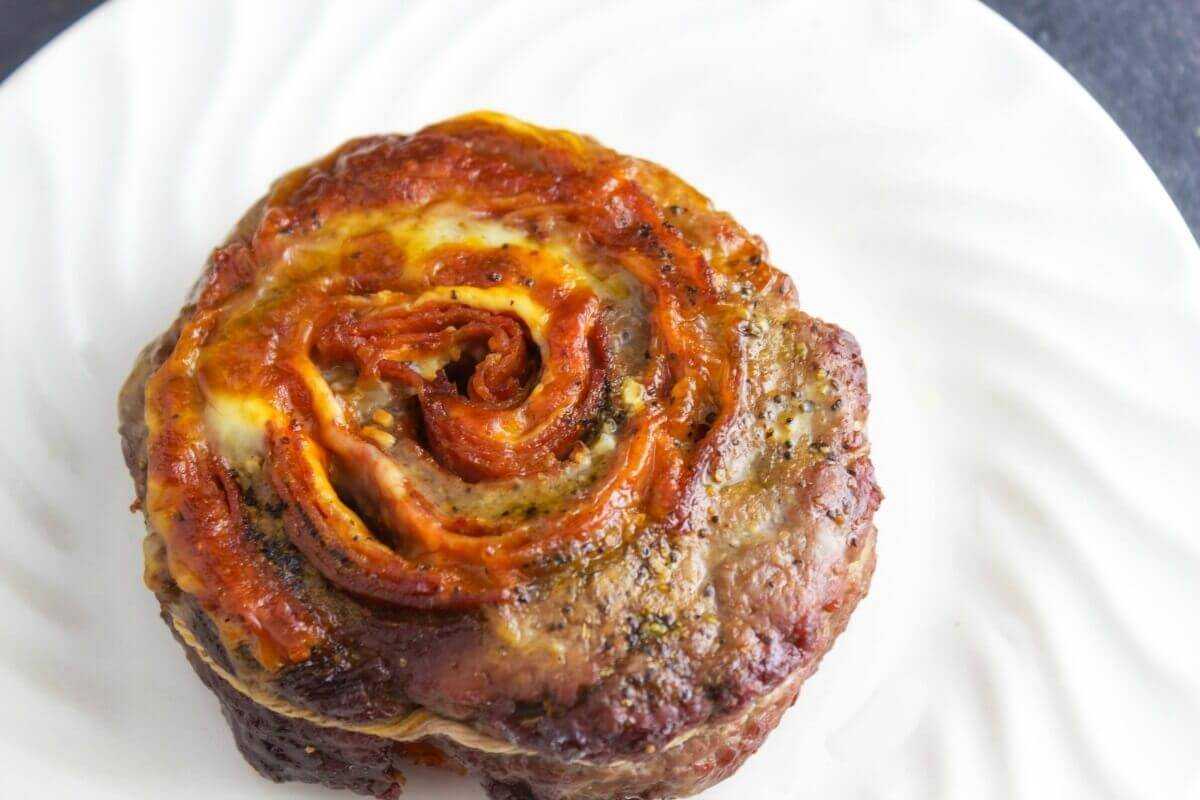 After stuffing the pepperoni and cheese into the cab eye of round steak, I then season it with a nice garlic salt and pepper. Finally, the baking eye of round steak in the oven, it is perfection. It a perfect eye round steak recipe.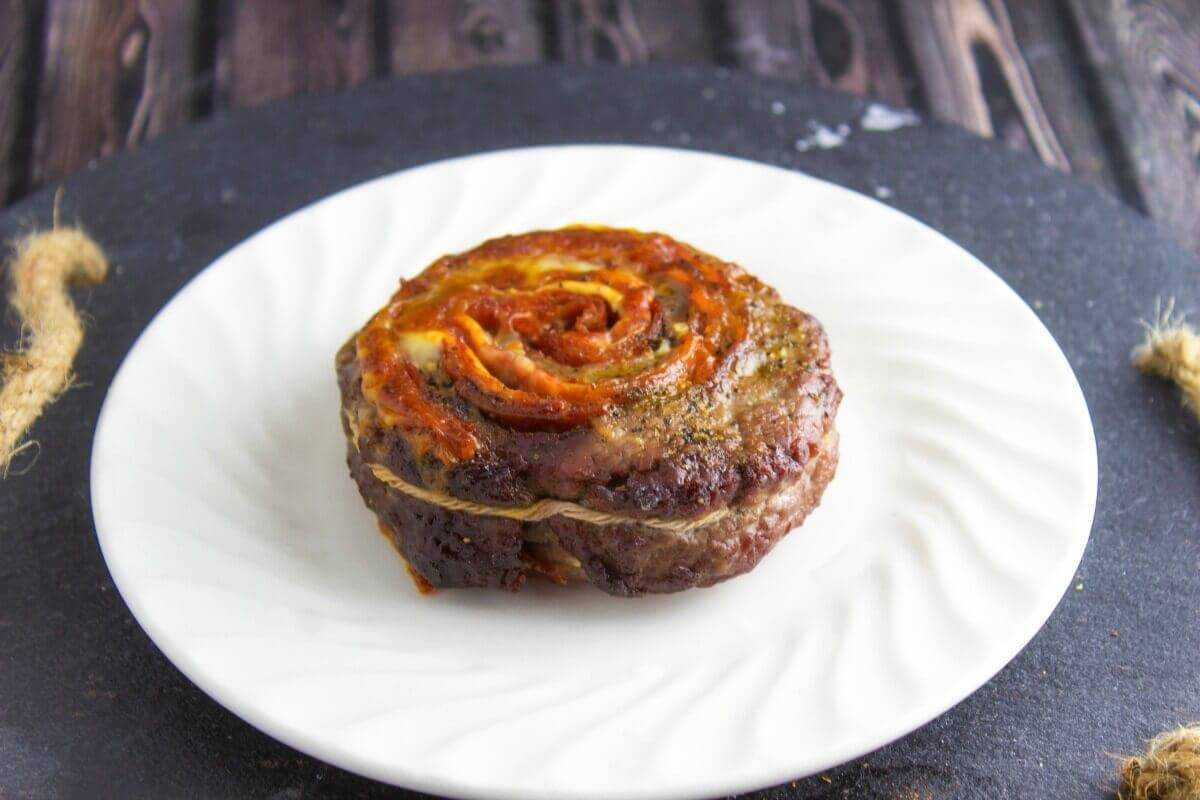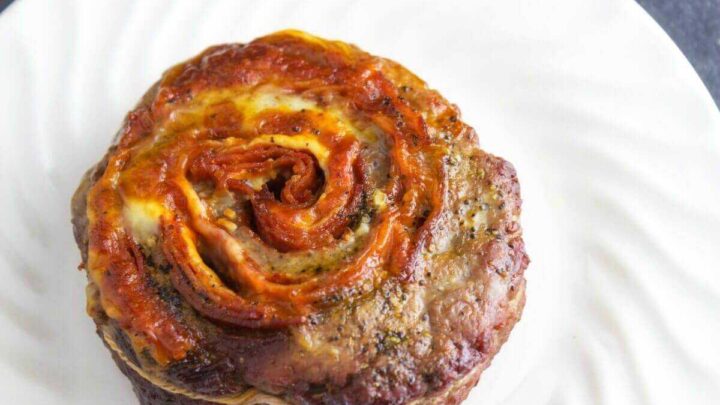 Yield:

4 servings
Spicy Italian Stuffed Eye Of Round Recipe
Spicy Italian Stuffed Eye Of Round is Certified Angus beef eye of round that is stuffed with spicy pepperoni and mozzarella cheese.
Ingredients
1 (3 lb) Boneless Certified Angus Eye of Round
1/2 teaspoon sea salt
1/2 teaspoon dried thyme
1/8 teaspoon freshly ground black pepper
2 cloves garlic (minced)
3 oz pepperoni (sliced)
1/4 lb mozzerella cheese (sliced)
Instructions
Butterfly Eye of Round
Holding your free hand flat against the top of the roast, insert the knife along the edge of the roast and start slicing horizontally through the middle. The goal is to work the knife through, cutting with the grain, from one side to the other, leaving the back edge intact like the spine of a book. Work slowly and carefully until you get it all the way through from one end to the other.
Pull open the flap of meat you just released like a book, and using just the tip of your knife, very carefully cut into the seam, getting closer and closer to the edge until it's being held together only by the last 1/2- to 1/4-inch or so.
Lay the meat out flat, then pound the seam with the palm of your hand or a meat pounder (gently!) until the whole steak lays completely flat in a perfect rectangle
If this scares you to do, You can ask your butcher at the supermarket if they will butterfly it for you. Most will do it for free. Just need to ask.
Stuffing The Roast
Mix together the salt, pepper, thyme and garlic.
Season the rectangle of meat with the seasoning mixture.
Layer on the pepperoni on the seasoned meat.
Next, add a layer of the cheese.
After you add the pepperoni and cheese layers, start rolling up the meat, let it rest seam-side-down to keep it closed.
Measure the width of your roll in inches, divide it by 1.5, subtract 1, and cut off that many pieces of kitchen twine—about a foot long. The idea is that you want to tie your rolled flank steak off at 1 1/2-inch intervals (leaving 3/4 of an inch on either end). Tie the steak working from the outside in, so that the final piece of twine you tie is in the center of the steak.
Insert a skewer through each piece of twine. Without the skewer, the slices would buckle and collapse once they even start cooking. The skewer helps them keep their pretty shape until served.
Slice the roast cleanly into cylinders using long, steady strokes in between each piece of twine. Work slowly to make sure that your slices are completely even and that the string ends up in the center of each one.
Once the pinwheels are sliced, season them generously with salt and pepper.
Cooking
Remove the skewers, and place the pinwheels and place them into a roasting pan. Place the pan in a preheated 450F degree oven
Bake the pinwheels for about 30 minutes or until the meat reads 130F.
Take out the oven and let it rest for about 20 minutes.
Serve it up and ENJOY!
Nutrition Information:
Amount Per Serving:
Calories:

0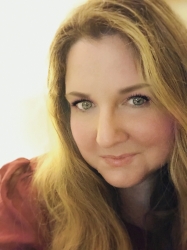 Latest posts by Deanna Samaan (see all)