Spinach and Feta Pinwheel Salmon is a Mediterranean inspired salmon recipe. These spinach and feta pinwheels are delicious and easy to make. You are going to love this spinach stuffed salmon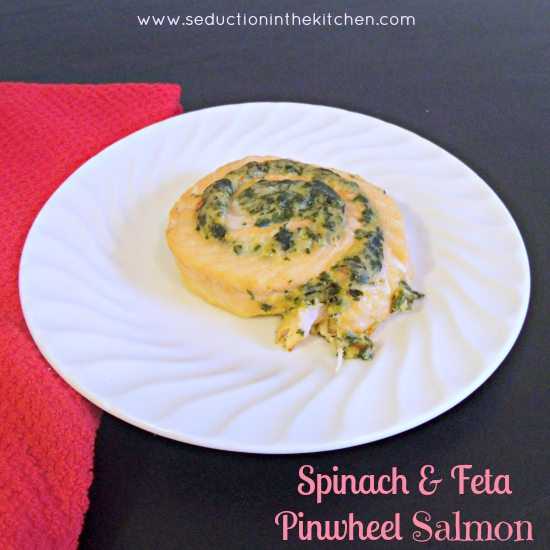 Pittsburgh
I am in Pittsburgh with my family for a week because of work. Let say it easier to stay with them, then drive an hour and a half each day. Plus it nice spending a week with them when not a vacation!
With this winter weather, I came in on Friday night. Saturday, thanks to Facebook, I posted about coming home on it, I ended up meeting people I went to high school with. I have not seen these people in 20 years. It was interesting the little lunch date I had with them.
Reunion
How we change as we get older. The stories and views we had then. I learned about some tragedies that have happened to some of our former classmates. How there was a 10-year reunion, I had no knowledge of.
Which they did say was very ill put together by what was the "click" in high school. They had it at a bar an not well planned at all. So I guess I didn't miss much by what they were saying.
Something change and some things do not. It is amazing seeing that with these people. It good sometimes to catch up with the past.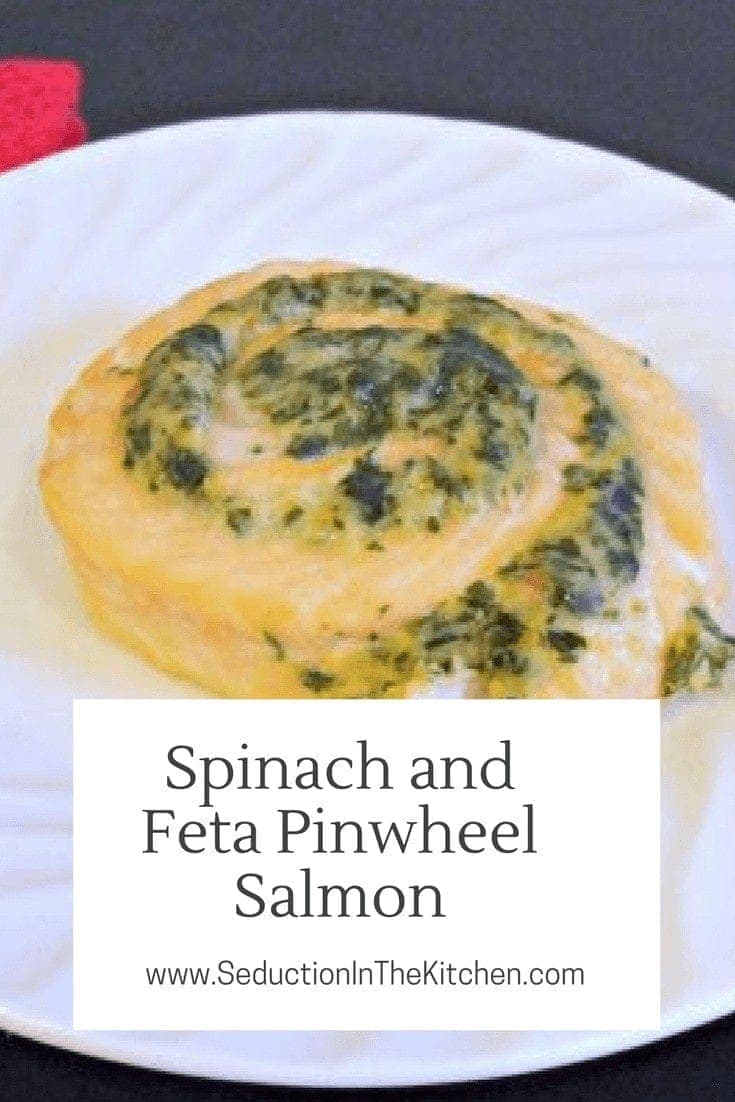 Salmon and Feta Pinwheel Salmon
I admit I love seafood. I have more seafood meat dishes then I do any other meat dish. Salmon, is one my favorite fishes I like to make recipes with.
Plus, February is heart healthy month, and salmon is very good for your heart. I am on the healthy kick, and I am trying to include more healthy recipes, at least that is a goal of mine.
Salmon Pinwheel Recipe
I got inspired to do this salmon stuffed with spinach and feta when I saw at the grocery store salmon pinwheels. I liked the idea of stuffed salmon with spinach, then cook it.
This salmon pinwheel recipe turned out very good. Actually, this spinach and feta pinwheels is giving me ideas on different stuffings. It is amazing how stuffed salmon with spinach can inspire you in so many ways.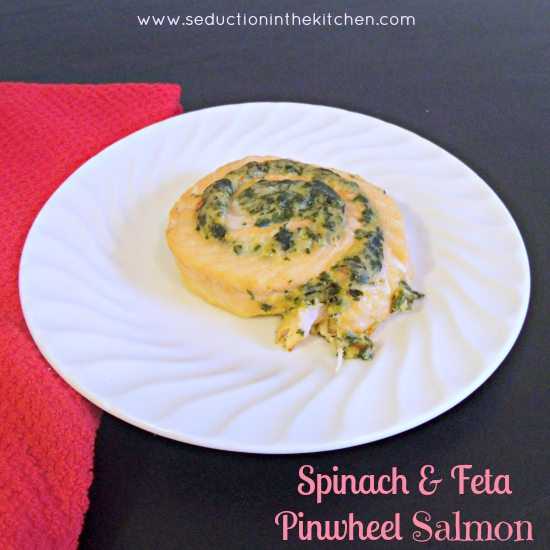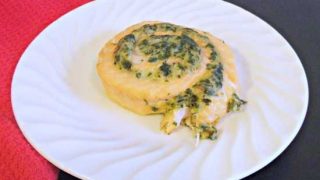 Yield:

4 servings
Salmon and Feta Pinwheel Salmon
Salmon and Feta Pinwheel Salmon is a Mediterranean inspired salmon recipe from Seduction in the Kitchen.
Ingredients
2 teaspoons olive oil
1/4 cup minced onion (about half a small onion)
1 clove garlic (minced)
4 cups chopped spinach
1/2 teaspoon salt
1/2 teaspoon pepper
8 oz cream cheese
2 teaspoons lemon zest
1/4 cup feta
1 lb salmon fillet (skinned and pin bones removed)
Instructions
In a large frying pan, heat oil over medium heat. Add onions and cook until tender but not browned. Stir in garlic and chopped spinach, salt and pepper. Cook until spinach just starts to wilt. About 3 minute.
Remove from heat.Add the lemon zest, cream cheese, and feta. Mix everything up well.
Spread mixture evenly over salmon fillets. Roll up gently and secure with toothpicks or twine.
Place salmon on a parchment lined baking sheet and bake at 375 F for about 15-20 minutes, or until fish is cooked through.
Transfer to a cutting board and cool for 10 minutes before slicing into pinwheels. Then serve it up and ENJOY!
Nutrition Information:
Amount Per Serving:
Calories:

0
This post was most recently updated
I want to hear what you have to say about this recipe that is on
SEDUCTION IN THE KITCHEN!
Let's get this conversation started! What do you think of this recipe?