I am a participant in the Amazon Services LLC Associate Program, an affiliate advertising program designed to provide a means for me to earn fees to Amazon.com and affiliate sites.
[intro]Rosemary Citrus Roast Chicken is bursting with the flavors of lemon, orange, and rosemary. This roast chicken is slowly roasted to become a nice and juicy. This is the lemon rosemary roast chicken you want to serve to your family.[/intro]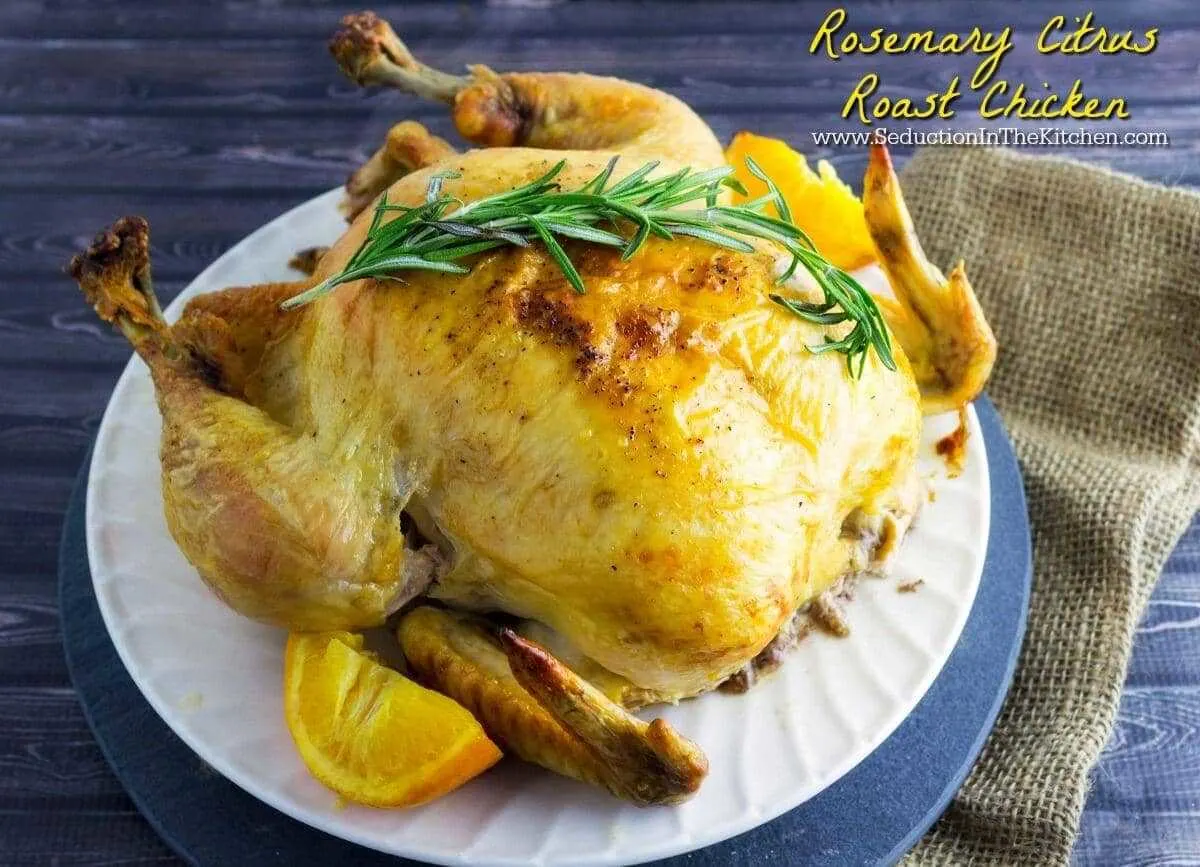 Rosemary Lemon Roasted Chicken
I love lemon chicken. I also love rosemary. So when you put lemon and rosemary together for a rosemary lemon roasted chicken it makes for one amazing dinner.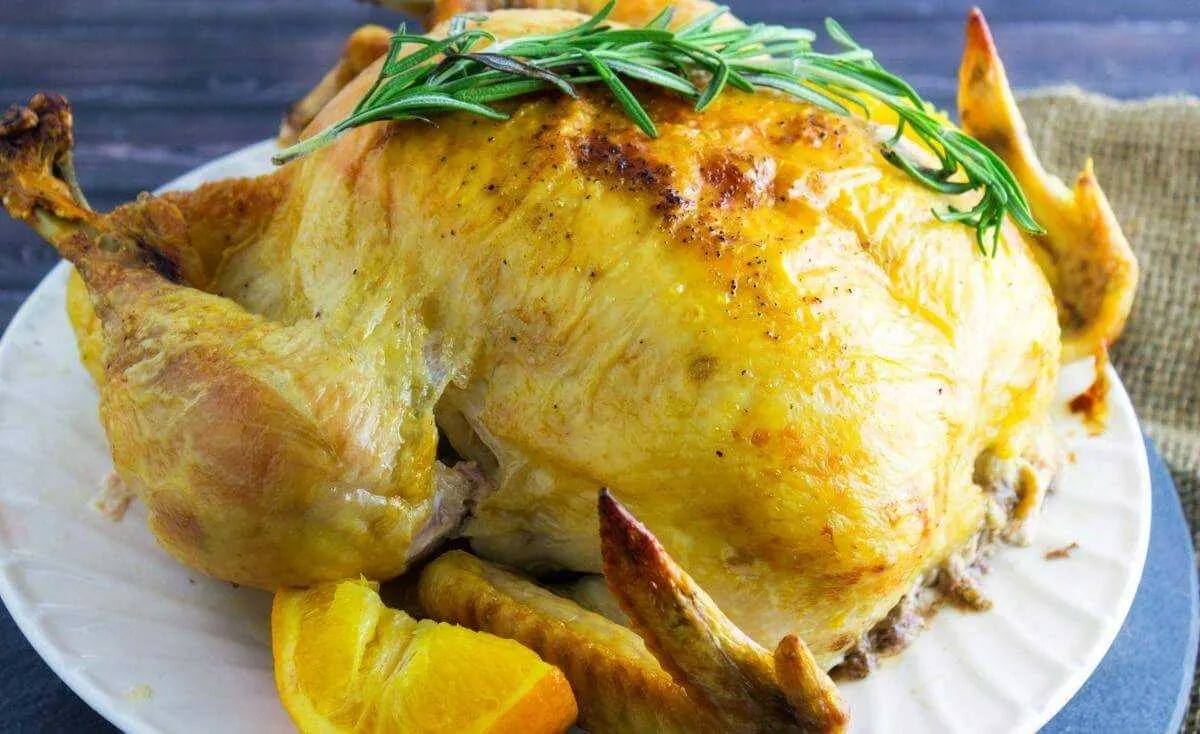 Roasted Chicken
When I was married, the ex would only allow me to cook one meal for him. That meal was Thanksgiving dinner. I would try to make him the perfect meal.
It was my only chance to be a wife to him in a way. So that turkey had to be good. So this rosemary lemon roasted chicken was inspired by when I was allowed to make Thanksgiving for my ex.
There was this citrus rosemary salt turkey that I found on the Food Network page. Of course, I would change a few things with the recipe. That would be the base I used to make that Thanksgiving turkey.
Rosemary Citrus Roast Chicken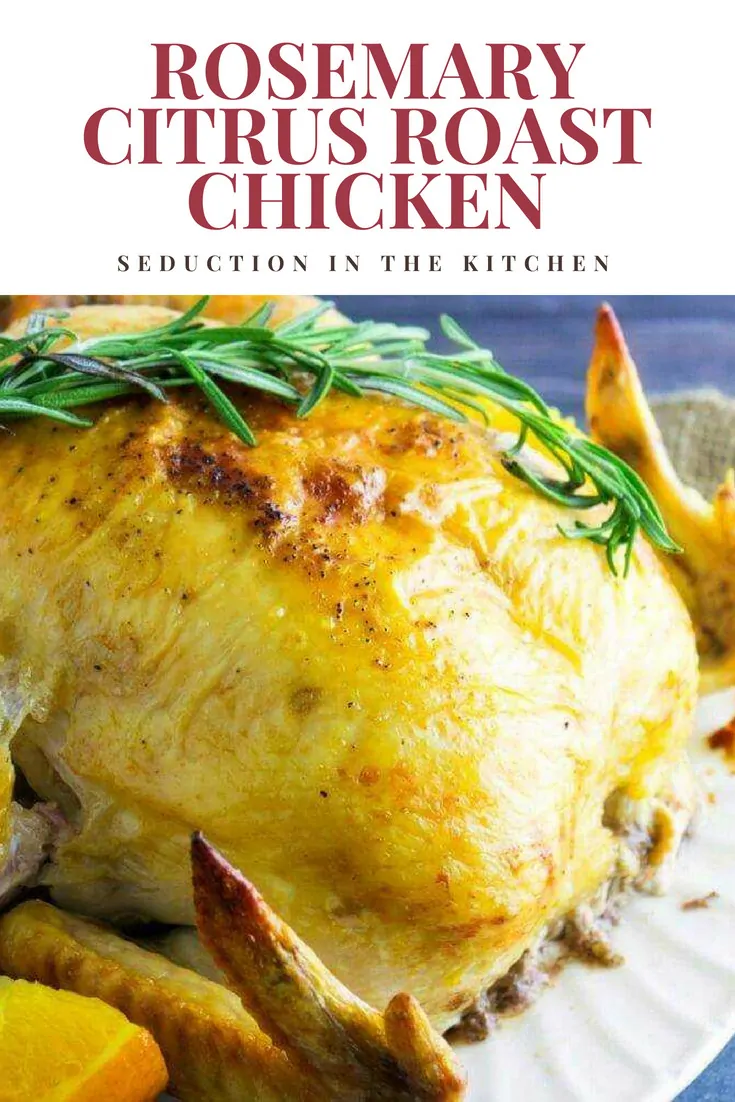 Flash forward to today. Now that I am single I do not make that citrus turkey anymore. Truthfully, it has been years since I have made that turkey.
So I have modified what I did for that turkey to a rosemary lemon roasted chicken. I also do not make the rosemary salt for this rosemary roast chicken. I now use a lemon olive oil instead.
Rosemary Chicken Roasted
This lemon rosemary roast chicken has the basics of what I do for the turkey. However, it is scaled down for a roasted chicken. Trust me this roasted chicken with rosemary and lemon is fabulous.
Roast Chicken Tips
Make sure the roasting pan is large enough for the lemon roasted chicken. Yes, you would be surprised how many use too small of a roasting pan for the chickens.
Kitchen shears are very useful for trimming that excess fat from the chicken's cavity.
An instant-read thermometer is the best way to tell when a chicken is fully cooked. It the most accurate method.
Seasoning the chicken ahead of time is good because it allows the flavors penetrate the chicken.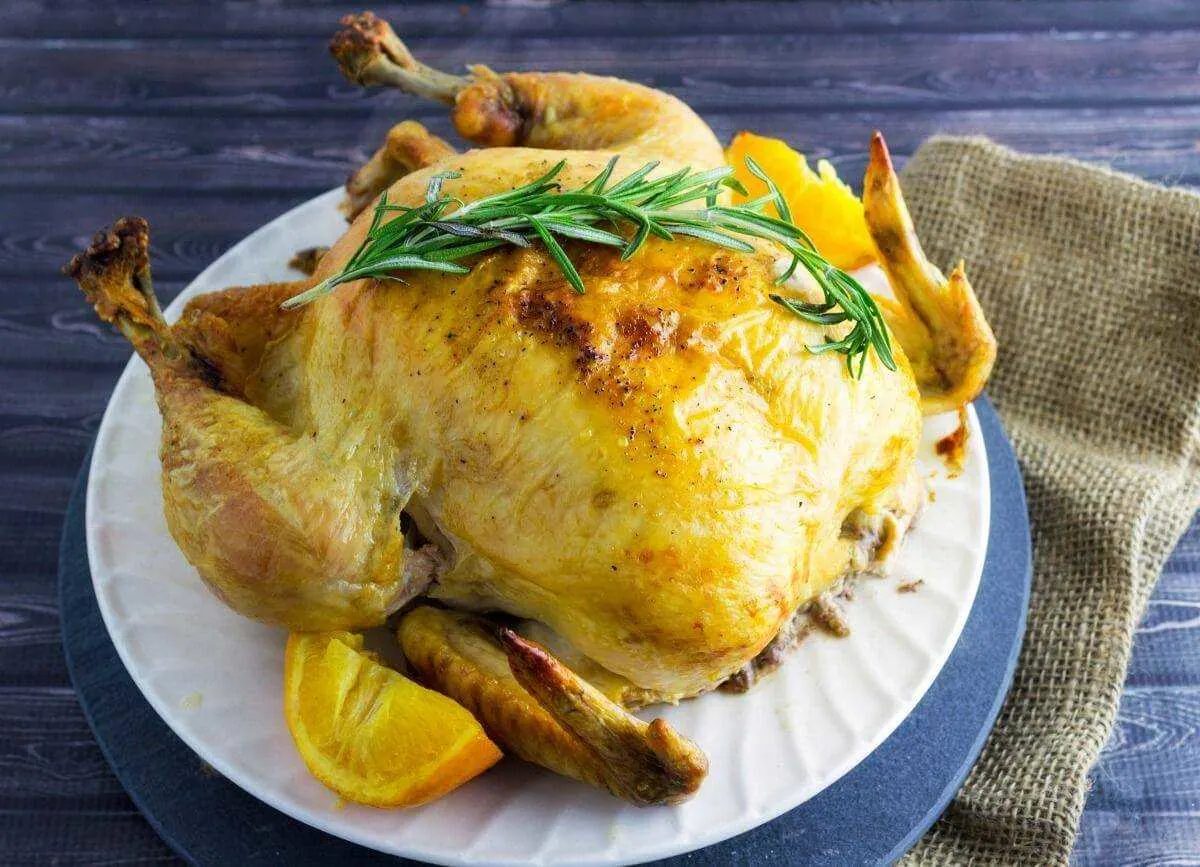 Yield: 6 people
Rosemary Citrus Roast Chicken Recipe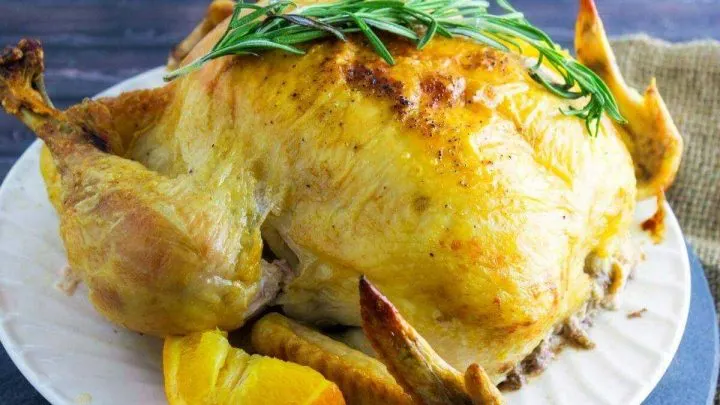 Rosemary Citrus Roast Chicken is bursting with the flavors of lemon, orange, and rosemary. Then slow roasted to become a nice juicy chicken you will love to serve up for your family.
Cook Time
2 hours
30 minutes
Total Time
2 hours
40 minutes
Ingredients
1 whole roasting chicken (5-6lbs)
2 whole lemons
1 whole orange (small)
1 clove garlic
2 TB lemon olive oil
4 whole baby carrots
1 whole onion (small)
1/4 tsp dried rosemary
2 sprigs fresh rosemary
Instructions
Preheat your oven to 375F
After you have washed the chicken and removed the bag of giblets, pat the chicken dry and place it into a roasting pan.
With one lemon, cut it in half, and rub the entire chicken down with the lemon halves.
Drizzle on the lemon olive oil onto the chicken. Massage the oil onto the chicken.
Sprinkle on the dried rosemary over the chicken.
Cut the other lemon in half, and the orange into fourths.
Put the lemon and orange sections into the cavity of the chicken.
Next, add the garlic clove, and baby carrots.
Quarter the onion, then place the onion into the cavity as well.
Finally, put the rosemary sprigs into the cavity.
Cover the chicken with foil and place it in the oven.
Roast the chicken for about 2 hours
Remove the foil, and let the chicken continue roasting for another 1/2 hour
Remove the chicken from the oven and let it rest for about 30 minutes
Remove the "stuffing" from the cavity and slice up the chicken and ENJOY!
Nutrition Information:
Amount Per Serving:
Calories:

0

I am Deanna Samaan, a phlebotomist by day and a blogger at night! Born in Pittsburgh, rebuilt my life in Cleveland, found my true self in Orlando. No matter where I am at, food always seduces me! Let your taste buds be seduced too!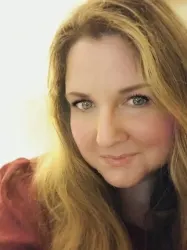 Latest posts by Deanna Samaan
(see all)