Chinese Coleslaw is also known as ramen noodle cole slaw.  This cheap and easy ramen noodle salad recipe is very addicting. One bite of the Asian ramen noodle salad you will want to make for your family picnics all the time! Serves 6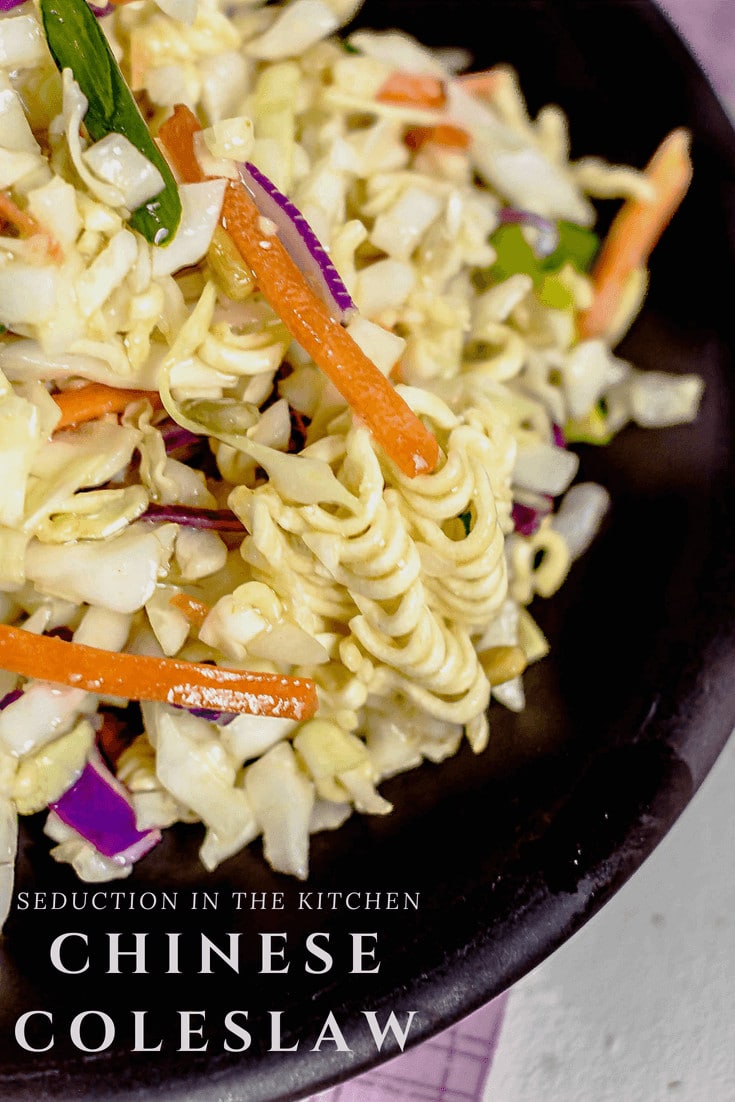 Asian Ramen Noodle Salad
I admit I am always on a budget. Sometimes you need cheap eats like this Asian ramen noodle salad. What makes this Chinese coleslaw a good cheap it is because it has flavor and can be made for under $5!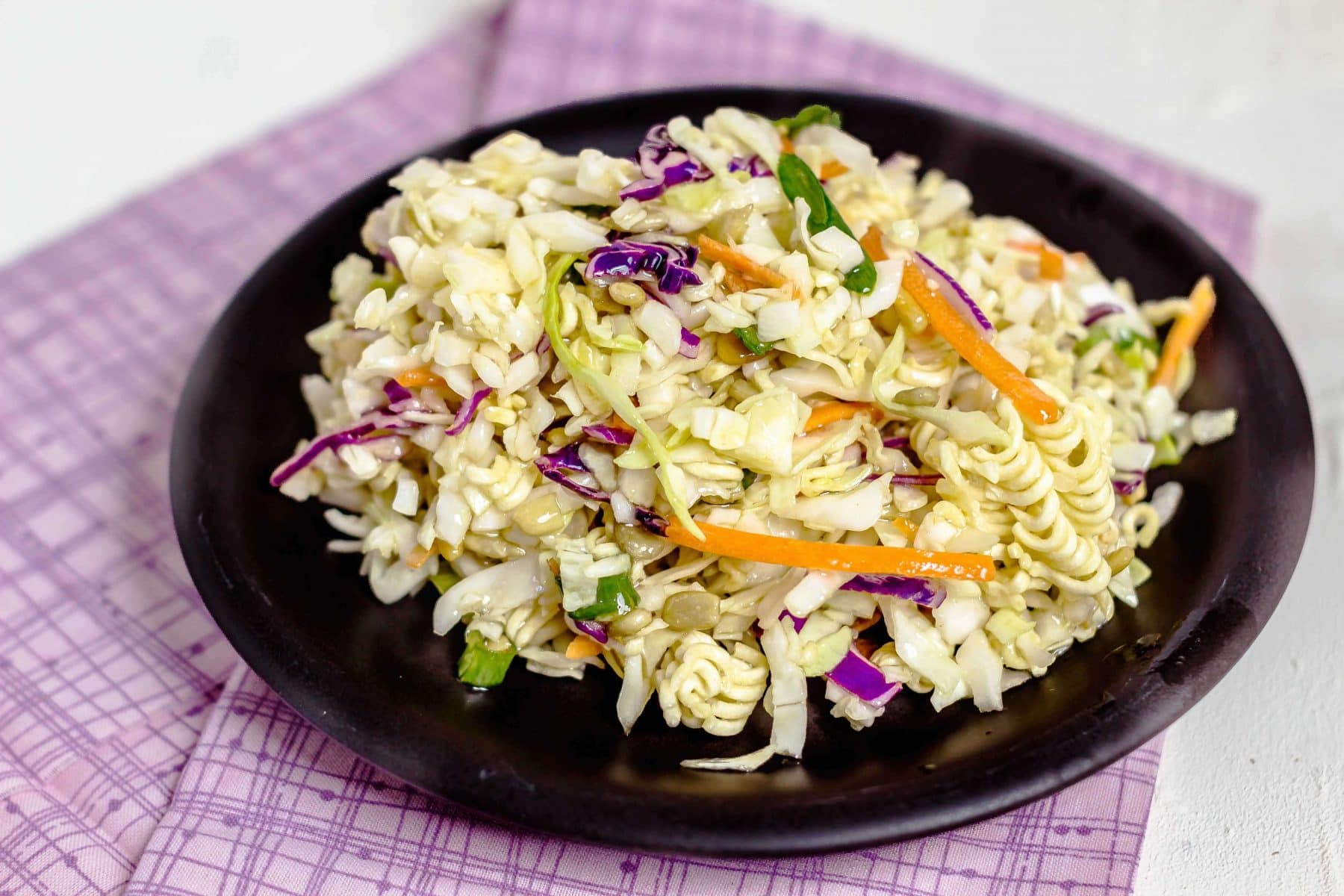 Ramen Noodle Coleslaw Salad
How I was first introduced to ramen noodle coleslaw salad was actually from a potluck. My old hospital back in Pittsburgh, we had a work potluck and one of my old coworkers made this ramen noodle coleslaw salad. I fell in to love with it.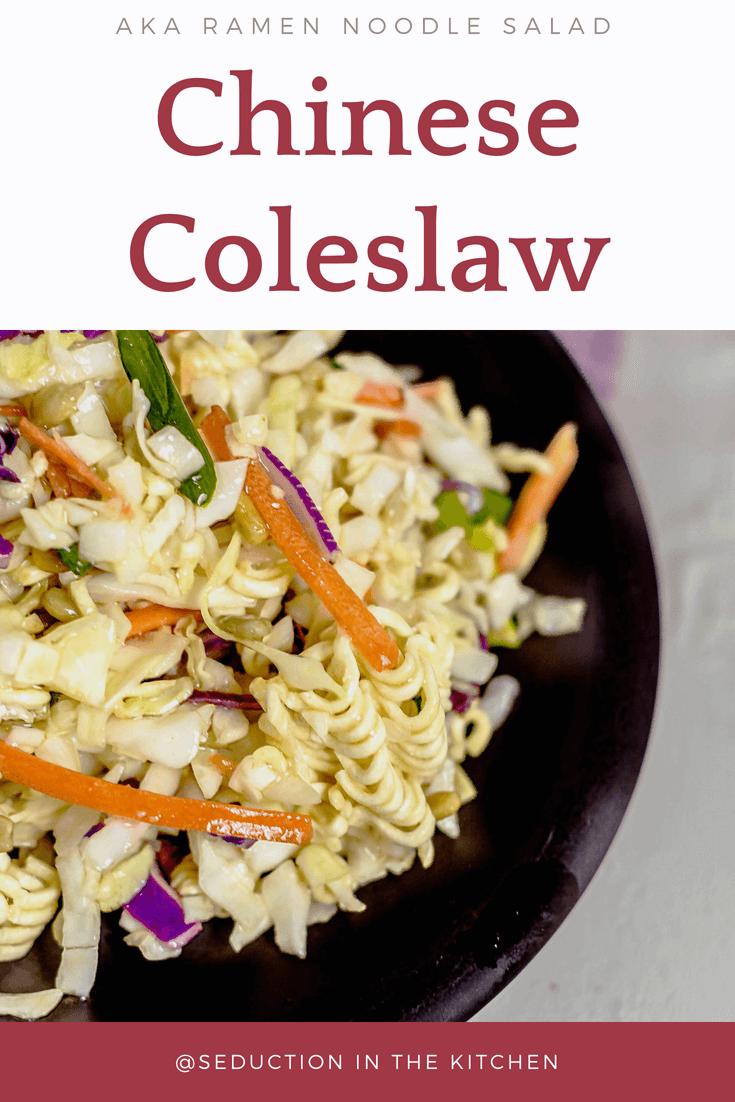 Chinese Coleslaw
I love salads. I also love coleslaw, sometimes you want to change it up and keep it fresh. That was why I had to ask my coworker for her recipe for Chinese Coleslaw.
I won't lie, I can eat the whole bowl of this Chinese Coleslaw. I like ramen noodle cole slaw better the next day personally. The flavors in the Asian ramen noodle salad just blended together and just one of those foods that taste better the longer it sits.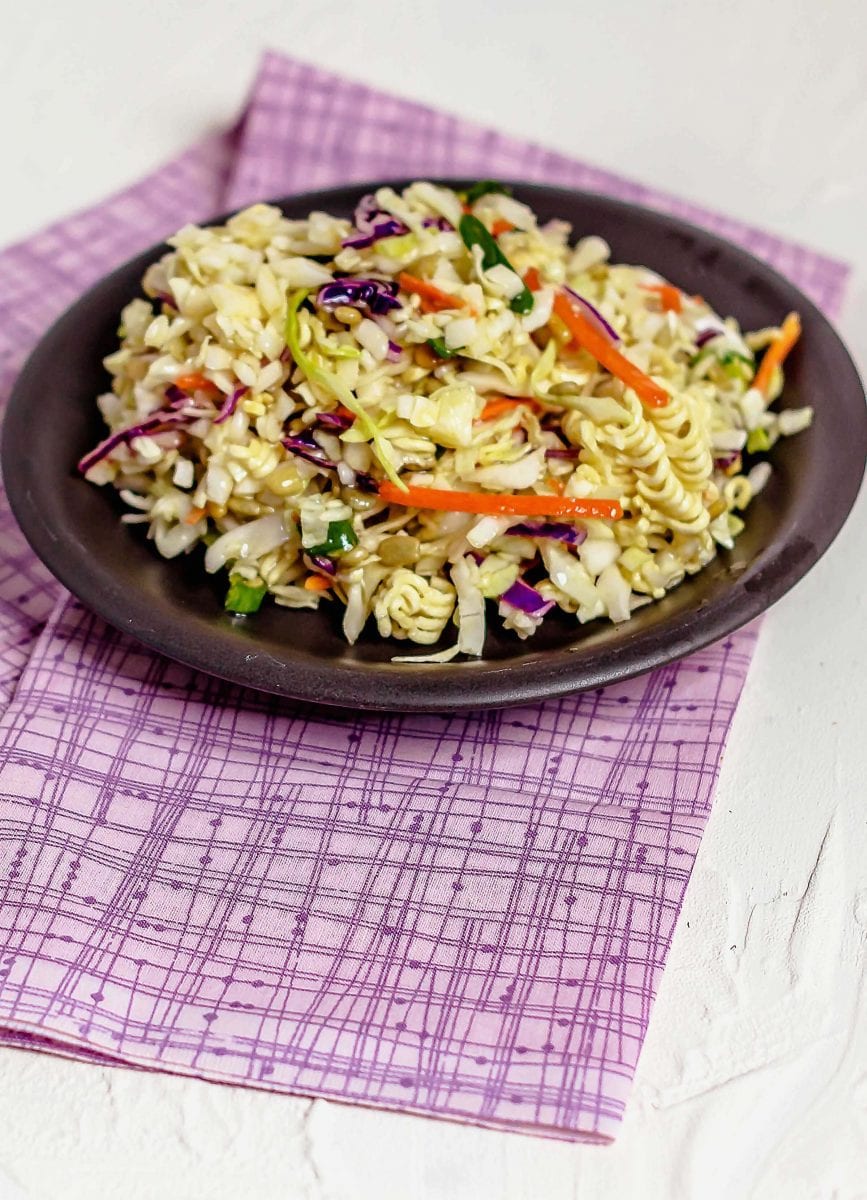 Asian Ramen Noodle Salad
So the next day this Asian ramen noodle salad so superb. So if you're looking for something different and fresh to take to a picnic for the holiday, this ramen noodle salad recipe could be it!
So no matter what you call it: ramen noodle salad, Asian ramen noodle salad, Chinese coleslaw, or ramen noodle coleslaw salad it is still the same recipe. If you want a salad for a picnic that stands out and is cheap, than Chinese Coleslaw is what you need to make!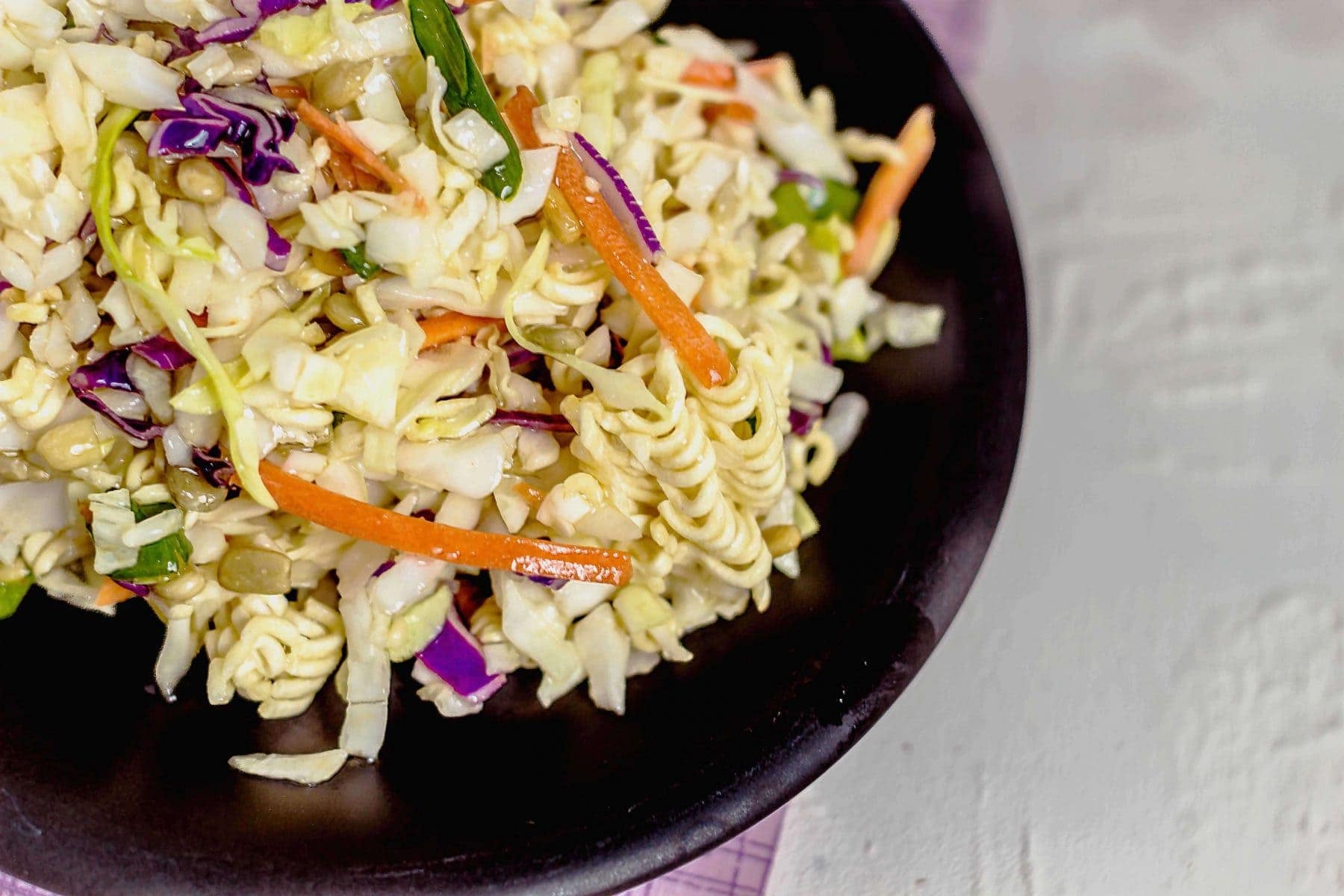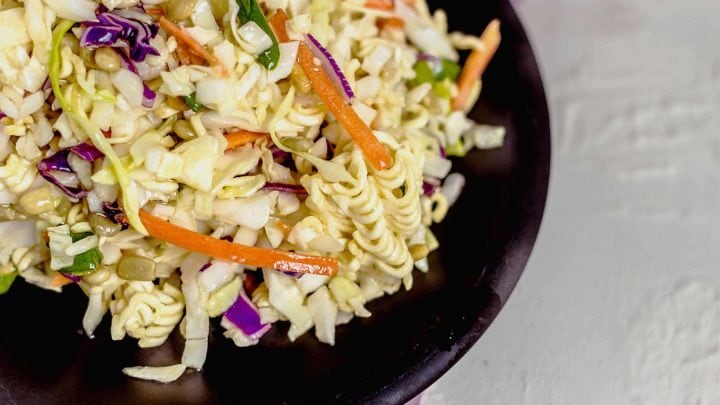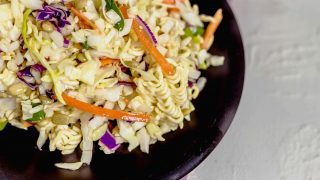 Yield:

6 servings
Chinese Coleslaw
A wonderful and easy way to add Asian flavor to coleslaw. A recipe from Seduction in the Kitchen
Ingredients
1 (8oz) ounce bag coleslaw mix
1 carrot (sliced)
2 green onions (sliced)
1 package Oriental Flavor ramen noodles (raw & crushed)
1/2 cup dry roasted peanuts or sunflower seeds
1/2 cup  oil
1/4 cup cider vinegar
1/4 cup sugar
Instructions
Mix together the coleslaw mix, green onion, carrot, crushed noodles, and peanuts.
In a small bowl, mix the Ramen Noodle seasoning, oil, vinegar, and sugar together.
Pour the dressing over the coleslaw mix and toss everything together.
Refrigerate at least 2 hours, then serve it up and ENJOY!
Notes
You can use peanuts or sunflower seeds
Nutrition Information:
Amount Per Serving:
Calories:

310
I want to hear what you have to say about this recipe that is on
SEDUCTION IN THE KITCHEN!
Let's get this conversation started! What do you think of this recipe?