This post was most recently updated
Broccoli Sunshine Salad adds dried apricots to a traditional broccoli salad for a great taste. This sunshine salad recipe is so addicting, that it will be your favorite picnic salad to make. You will be glad that you made this recipe for sunshine salad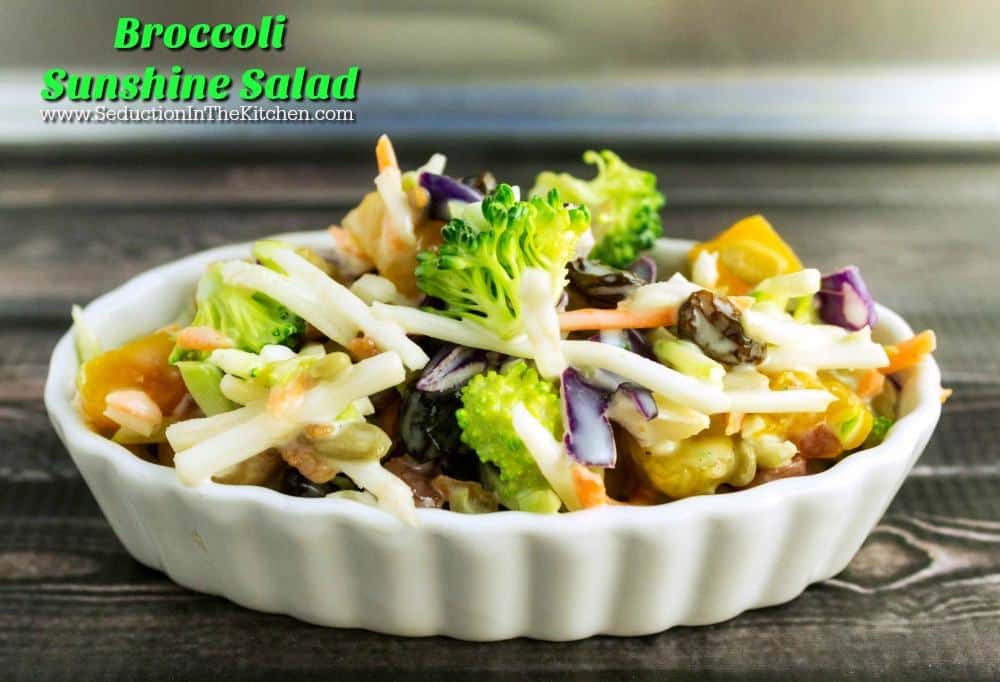 So this post is one my older posts I decided to update with new photos. I really love this salad and also it is one the first recipes I made in my new place. Also, it was taking the new photos that I discovered a new way to light my "photo studio". In other words, the lighting in this condo is much better than my old apartment.
Seeing the old photo on here, I can see how far I have come in my photography. Here let me show you, this was the old photo: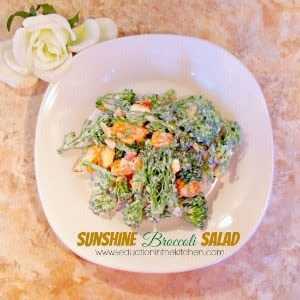 Big difference. I told you change is very good. Now, since this is an old post, I decided I want to keep the old words that I originally posted on this post. I just wanted to do the into and add the new photos. So all the words after this sentence are the original post, so enjoy the updated photos.
Life has ups and downs. Sometimes the downs make no sense as to why they happen like they do. One of my low points I had in my life was my divorce and dealing with what happened to me in the marriage and why my ex-did what he did. Years later, after that, someone told me a saying that really helped me. I like to share that saying with you, it very insightful, especially when your what they call a "starter wife" like I was, and like many women unfortunately become.
"You are a rare find, like a diamond. You have many faucets, beautiful, and have a shine and brilliance like no other. Your ex never realized what a rare find he had, he was afraid of that shine and instead of treasuring it, he hid it away from himself and the world. Eventually his fear threw the diamond away. One day he realized what a find he truly had, so he knew it was lost, so tried to replace it. Eventually he settles on cubic zirconium. Cubic zirconium looks just like a diamond, it can be pretty, it can even have a sparkle like a diamond. However, when you really look at that cubic zirconium and get up close with it, you realize, you can see right through it. It has no facets, it is only cut glass, an imitation diamond."
I decided to bring this up because I know someone who is going through a very hard time right now, I told her this saying. It helped her like it helped me in realizing we are special, we are unique, and we are diamonds. We end up with some who just don't see how beautiful we really are until we are gone, the replacement they try to find is just your copy, like a cubic zirconium.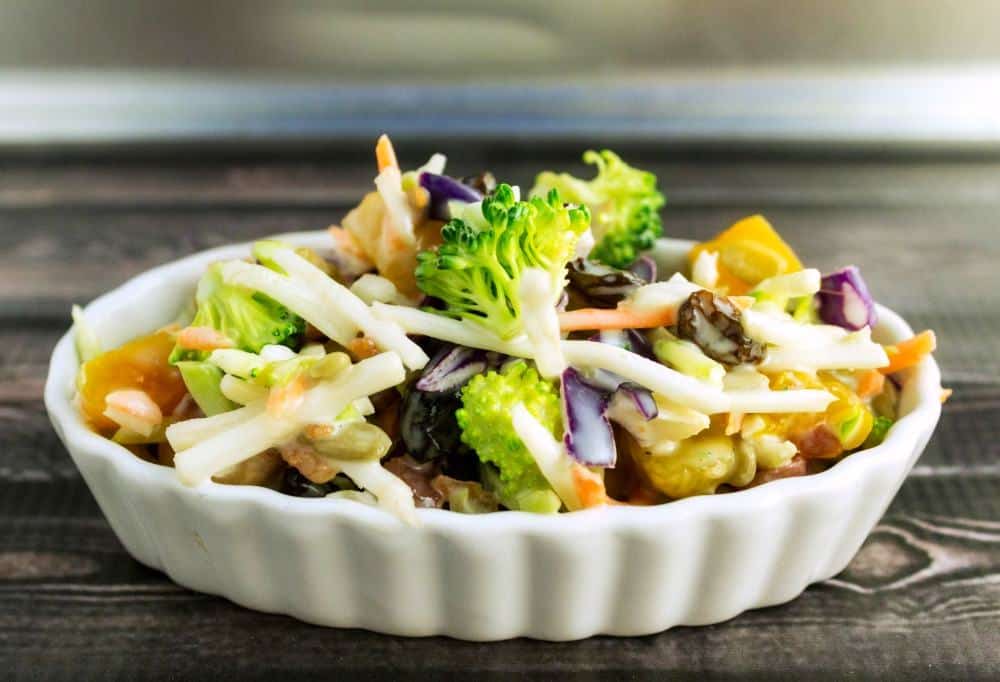 I think we forget how special we really are, sometimes in the stress of the roller coaster of life, we simply forget this fact. So, just remember, you are a diamond. You can make yourself sparkle with the faucets you have within yourself. Sometimes to help our sparkle we do things that help us feel the sparkle, like getting our hair done, going to the gym, or simply making changes like re-decorating an apartment. No matter what it is, it all things to make your sparkle shine through your faucets.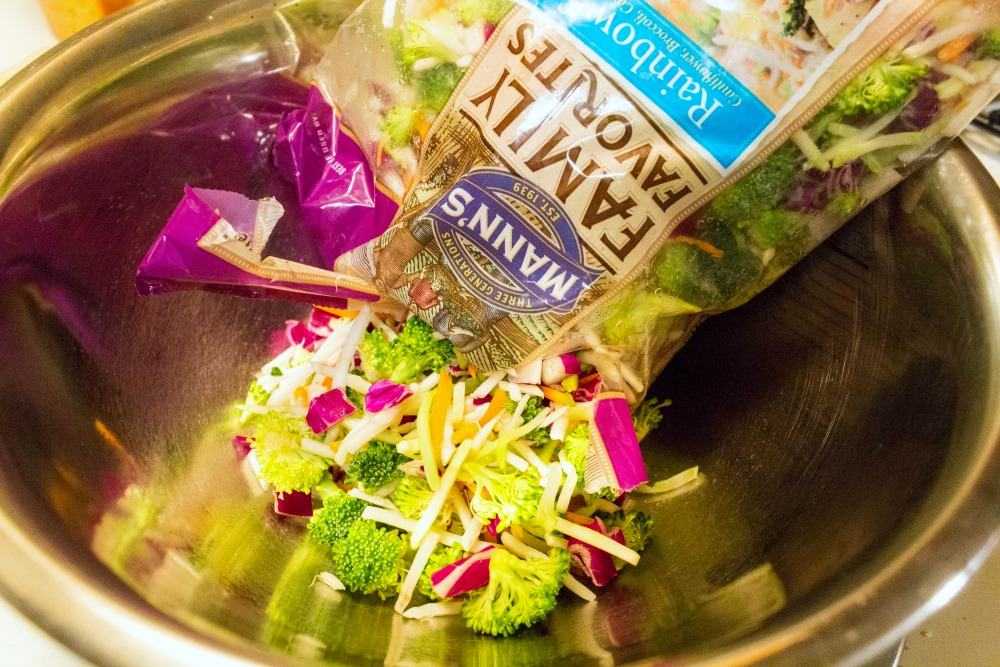 One of my shining faucets is my redecorating my apartment, but it also made some healthy changes. My work has this weekly bushel of vegetables you can get from farmers. I decided for the month of June, I want to eat only fresh items. No cans, no process, only fresh. So the Farmer's Market will be my best friend in June.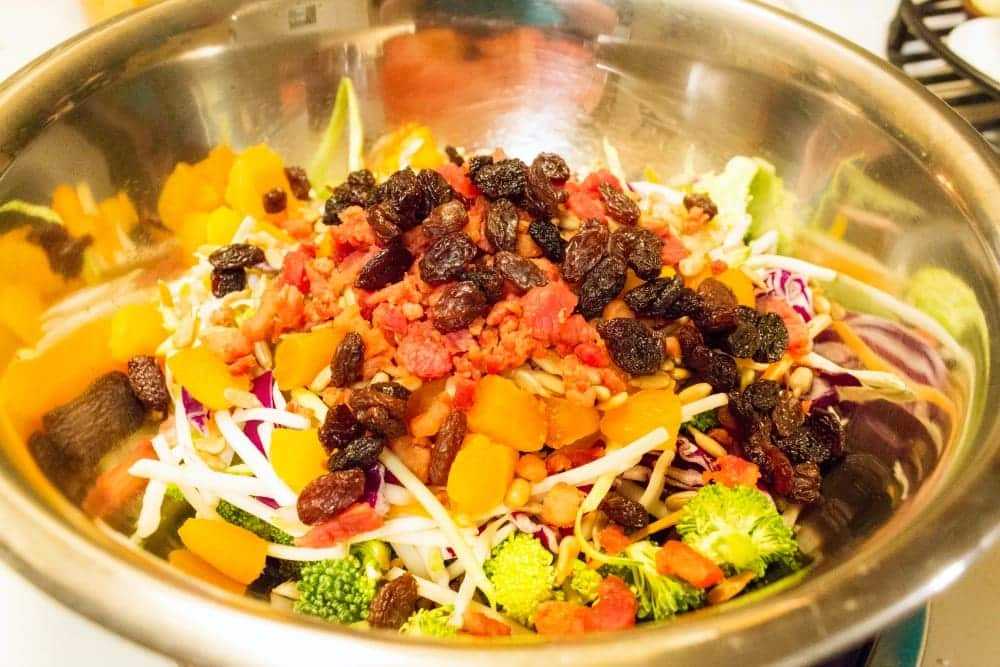 I got my first bushel and was surprised by how much I got in it. One thing was broccoli. Only the bag said use by THAT DAY. Oh wow, I need to use this now! Broccoli salad was the only thing came to mind because it was a lot of broccoli, and I live by myself. I decided to mix it up, I like broccoli salad, but I wanted something a bit different. So I saw 3 recipes, each was very different. I decided to combine all three and I came up with this great tasting broccoli Sunshine Salad recipe to use up my broccoli.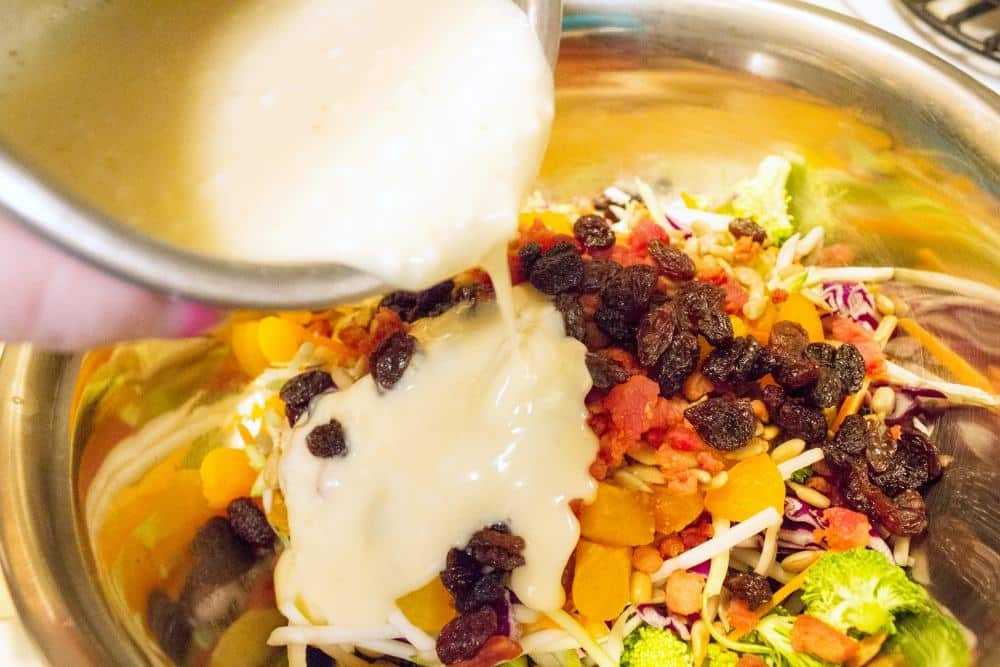 Try these other recipes: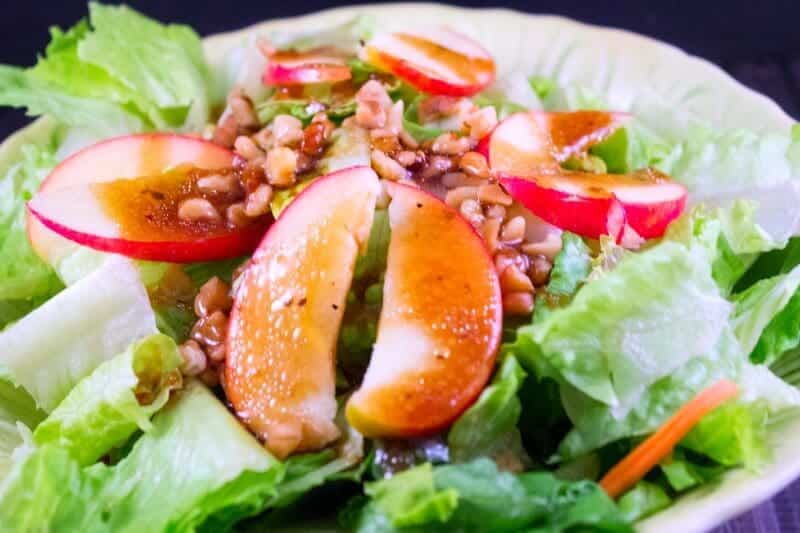 Fall Apple Salad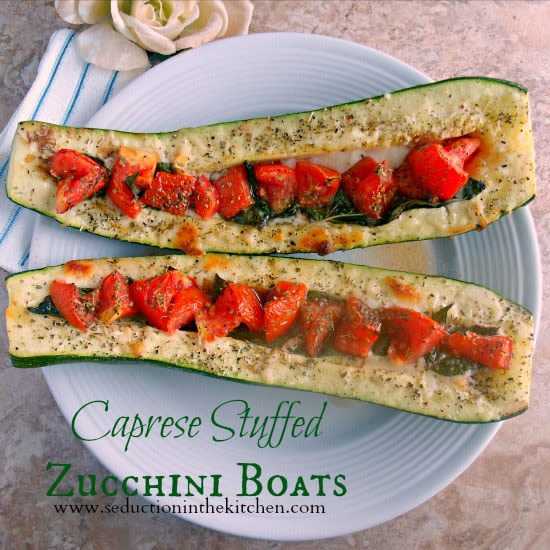 Caprese Stuffed Zucchini Boats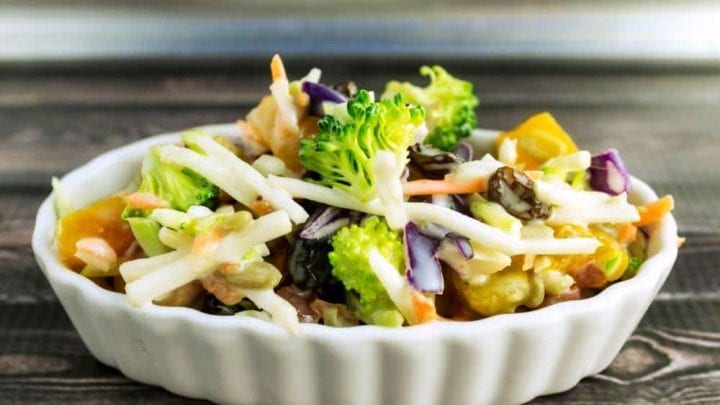 Yield:

8 servings
Sunshine Broccoli Salad
Broccoli Sunshine Salad adds dried apricots to a traditional broccoli salad for a great taste that you will love. A recipe from Seduction in the Kitchen.
Ingredients
1 bunch broccoli
1/2 cup chopped apricots
1 cup sunflower seeds
1/2 cup raisins
4 strips of bacon (fried crisp and crumbled)
3/4 cup mayonnaise
1 tablespoon sugar
2 tablespoons apple cider vinegar
Instructions
Chop up the broccoli and put into your bowl.
Toss the broccoli with the raisins, bacon, apricots, and sunflower seeds.
Whisk the mayo, sugar, and vinegar together until smooth and well mixed.
Pour the dressing over the broccoli mixture, and mix up well.
Let it chill then serve it up and ENJOY!
Notes
When I recreated the photos for this recipe, I did use bagged broccoli salad, which I find easier to use instead chopping up broccoli. It is a great shortcut to use.
Recommended Products
As an Amazon Associate and member of other affiliate programs, I earn from qualifying purchases.
Nutrition Information:
Yield:
8
Serving Size:
1
Amount Per Serving:
Calories:

315
Total Fat:

27g
Saturated Fat:

4g
Trans Fat:

0g
Unsaturated Fat:

22g
Cholesterol:

14mg
Sodium:

1211mg
Carbohydrates:

15g
Fiber:

2g
Sugar:

9g
Protein:

6g
Check out my the latest on my other blog: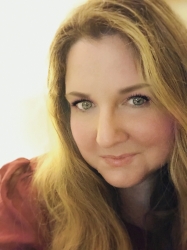 Latest posts by Deanna Samaan
(see all)