French Herbed Potato Salad is a tasty vinegarette potato salad. This French potato salad is a wonderful side dish for a cookout. You will love to add this potato salad recipe to your collection of cookout salads.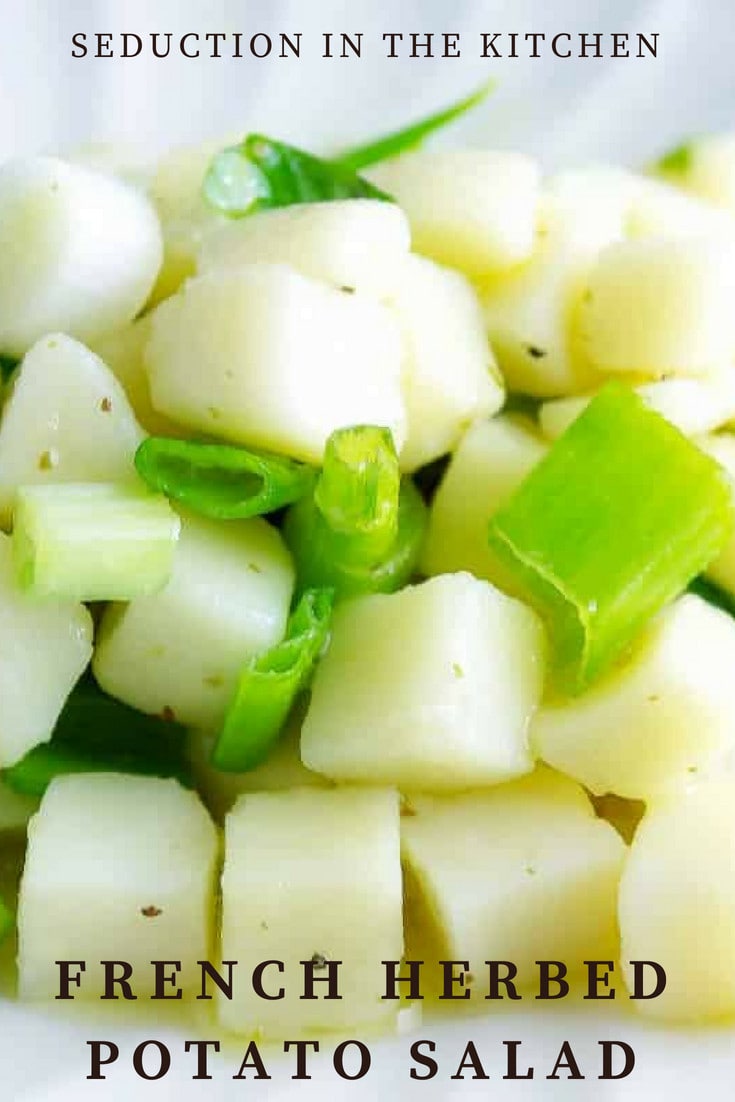 Cookout Week
Cookout week is coming to an end. I hope you liked the cookout recipes I created for this event. I really did enjoy myself creating not only this French Herbed Potato Salad but the: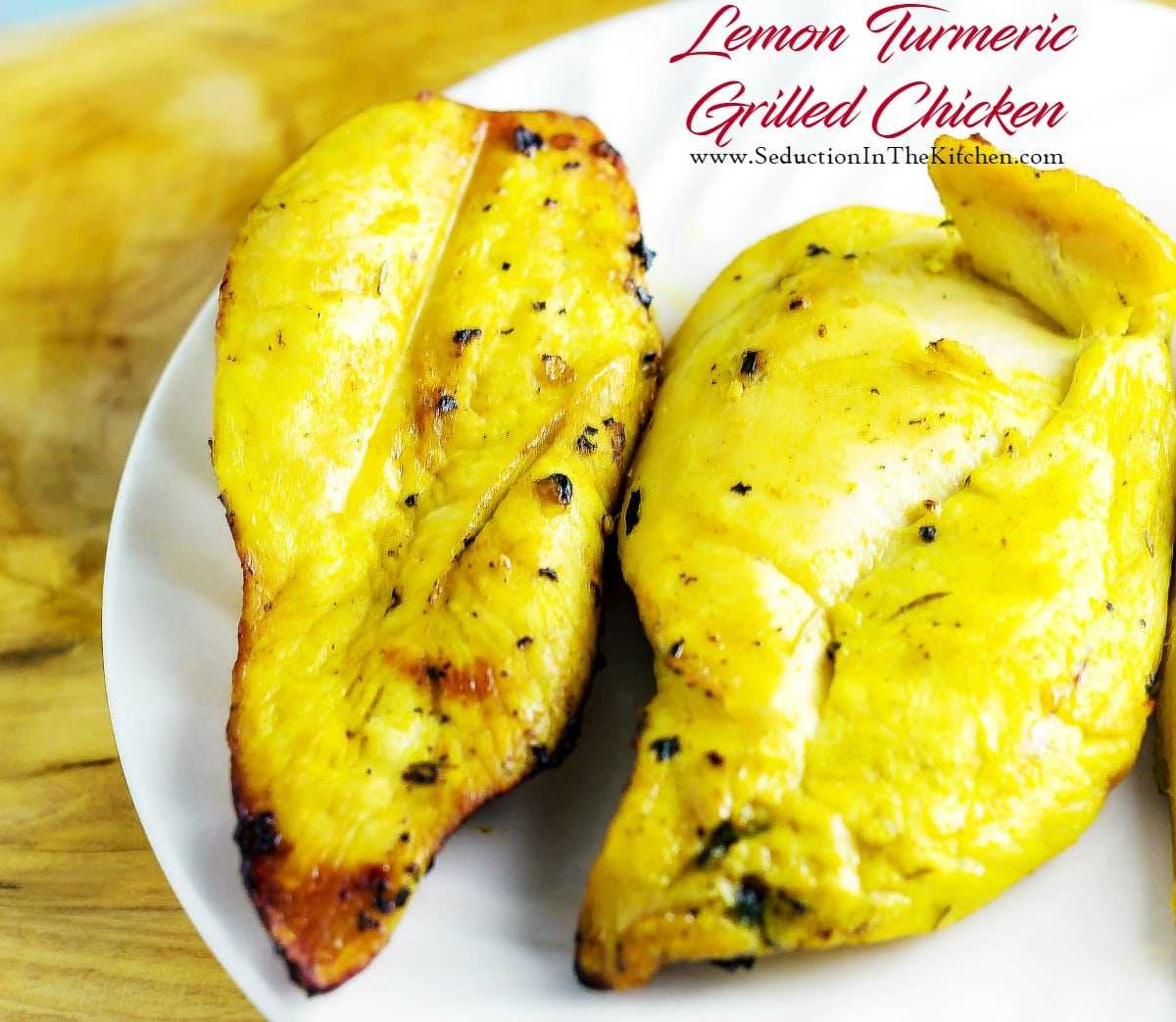 Lemon Turmeric Grilled Chicken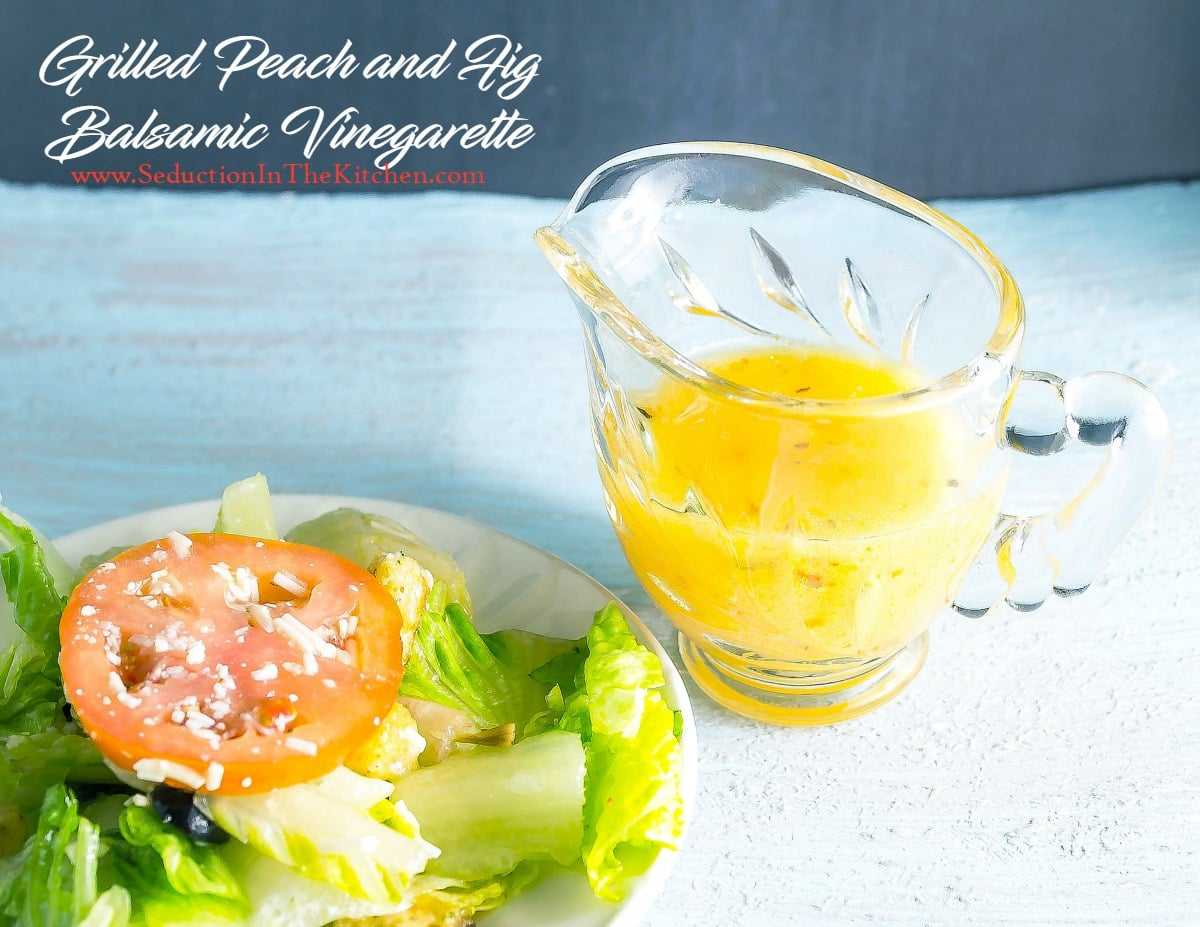 Grilled Peach and Fig Balsamic Vinegarette
Cookout Sides
One reason I love doing cookout week is that I love creating cookout sides. Cookout salads are always my favorite. I will load my plate up with a side dish for cookout every time.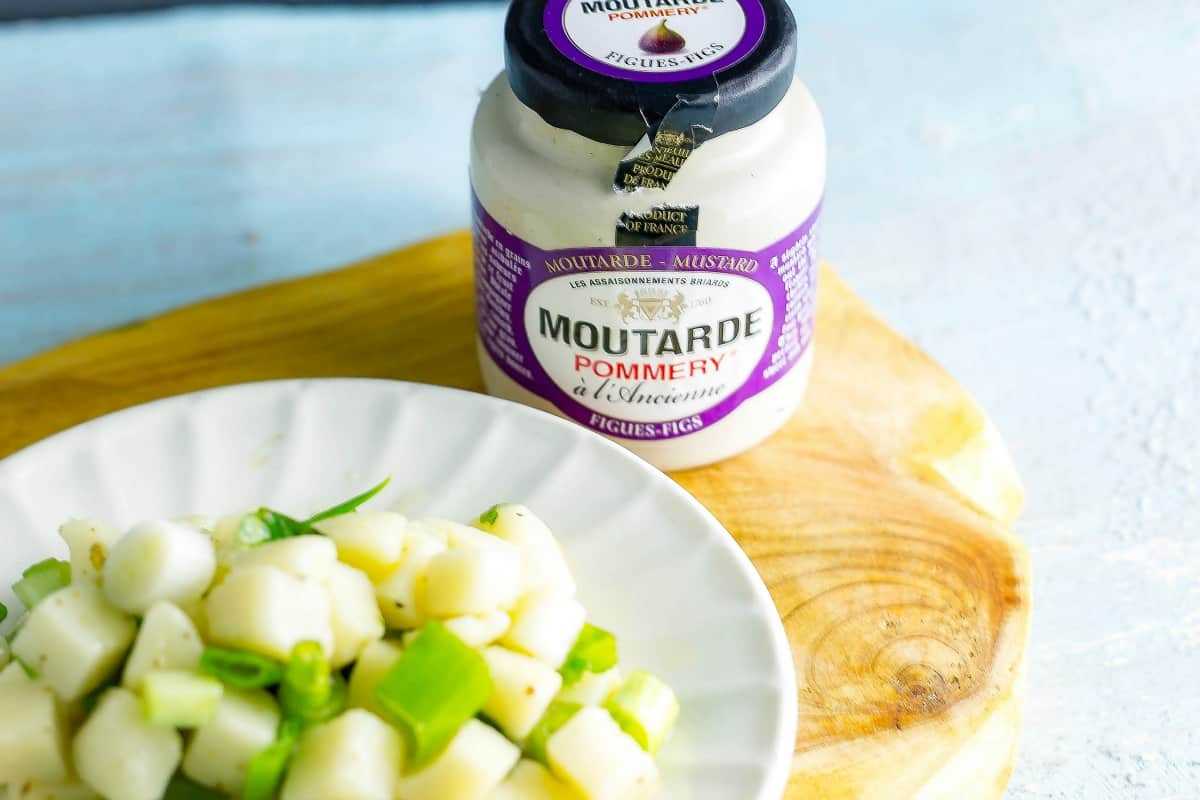 French Farm
As I have mentioned in both the Lemon Turmeric Grilled Chicken and Grilled Peach and Fig Balsamic Vinegarette I got a chance to work with The French Farm. I really love the fig mustard they sent me. This mustard just takes salads to a whole new level.
Potato Salad With Vinegar and Oil
In all honesty, when I saw the products The French Farm has, I was drawn to this mustard. I immediately thought of a vinegarette potato salad. This fig mustard sounded like it would be amazing in a potato salad with vinegar and oil.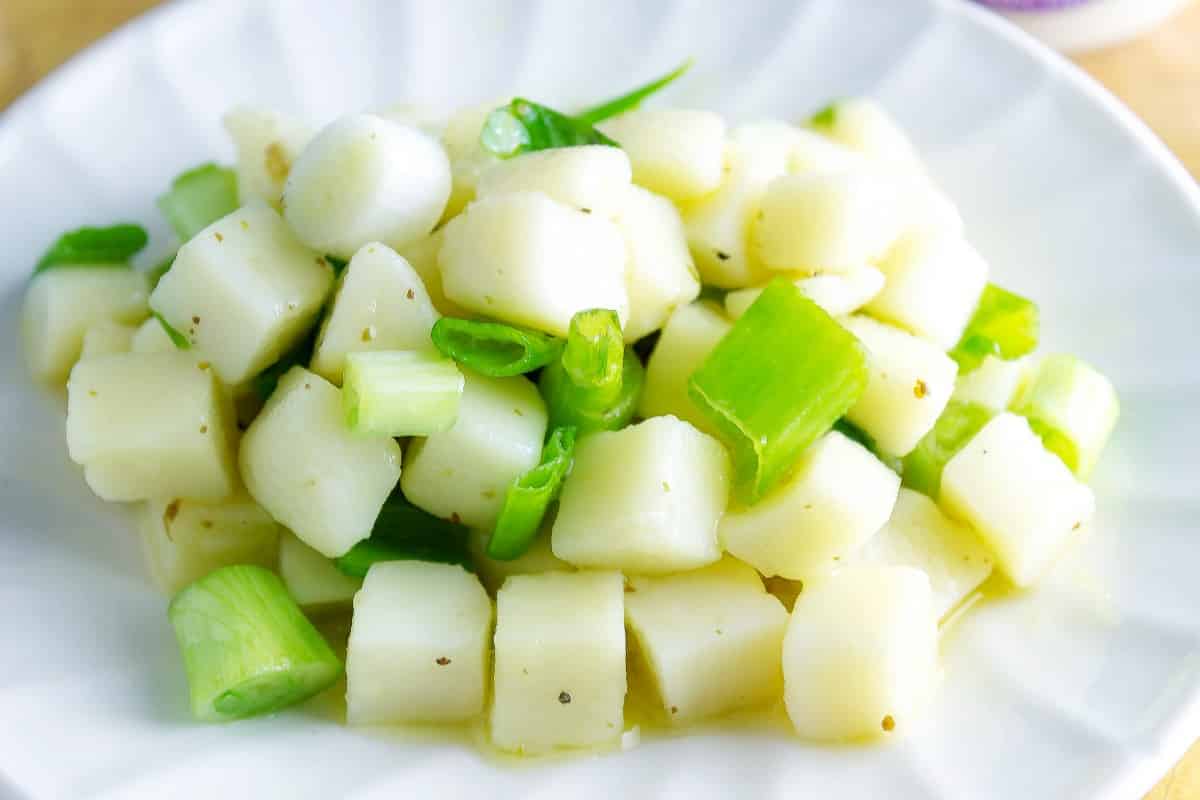 French Herbed Potato Salad
I admit Ina Gardner French Potato Salad is what inspired me to do my version of a herbed potato salad. I wanted to tweak it in a way that really brings the potato basil salad flavor.  This French potato salad is a great alternative to mayo based potato salad.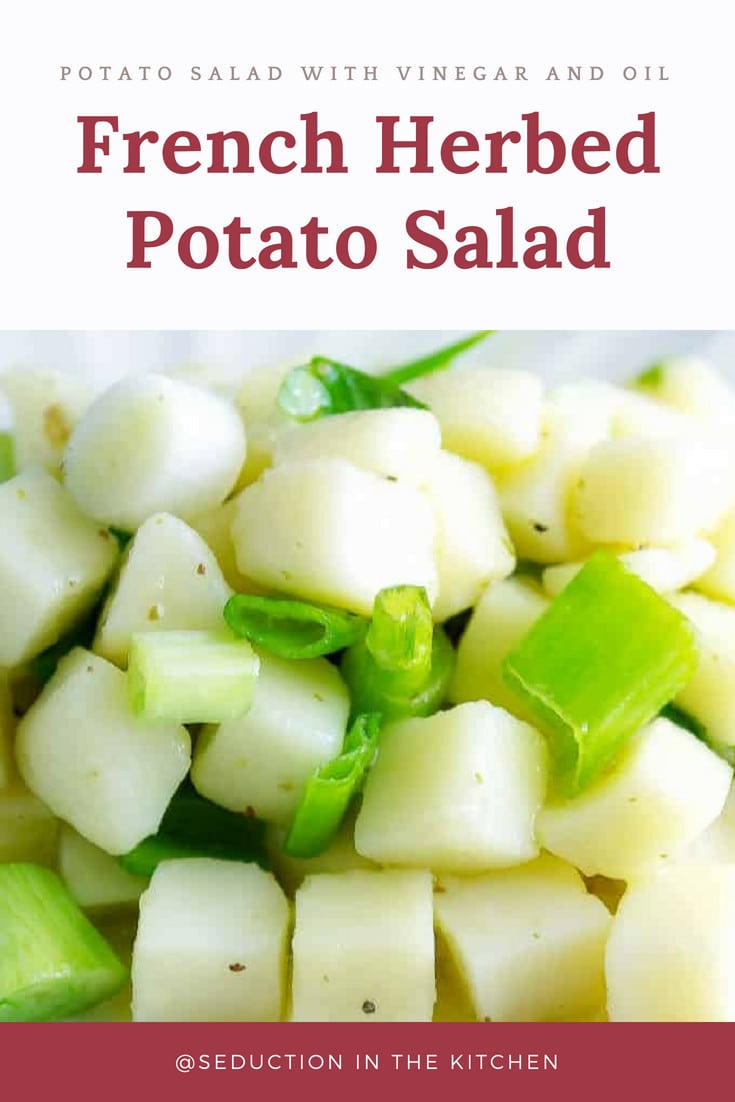 Recipe For French Potato Salad
A French potato salad is an oil and vinegar based. The lemon and the added fresh basil was a way I could really turn up the flavor in this herbed potato salad. Plus a French potato salad recipe is healthier than the mayo potato salad.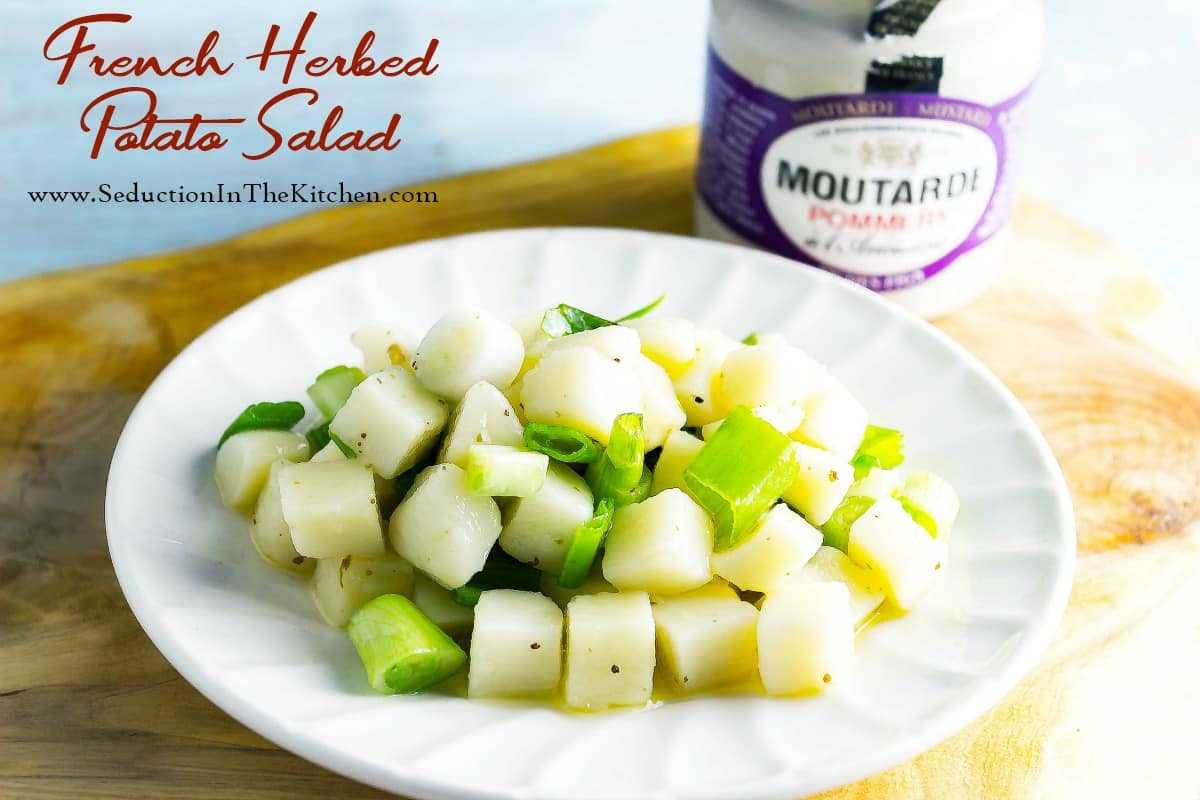 Side Dish For Cookout
That one side dish for cookout always stands out. For me, that side dish for cookout is this recipe for French potato salad. I think because it is a vinegarette potato salad is why it stands out.
Herbed Potato Salad
So if you want something different for cookout sides. Then add this herbed potato salad to your collection of cookout salads. Trust me you will be glad that you did!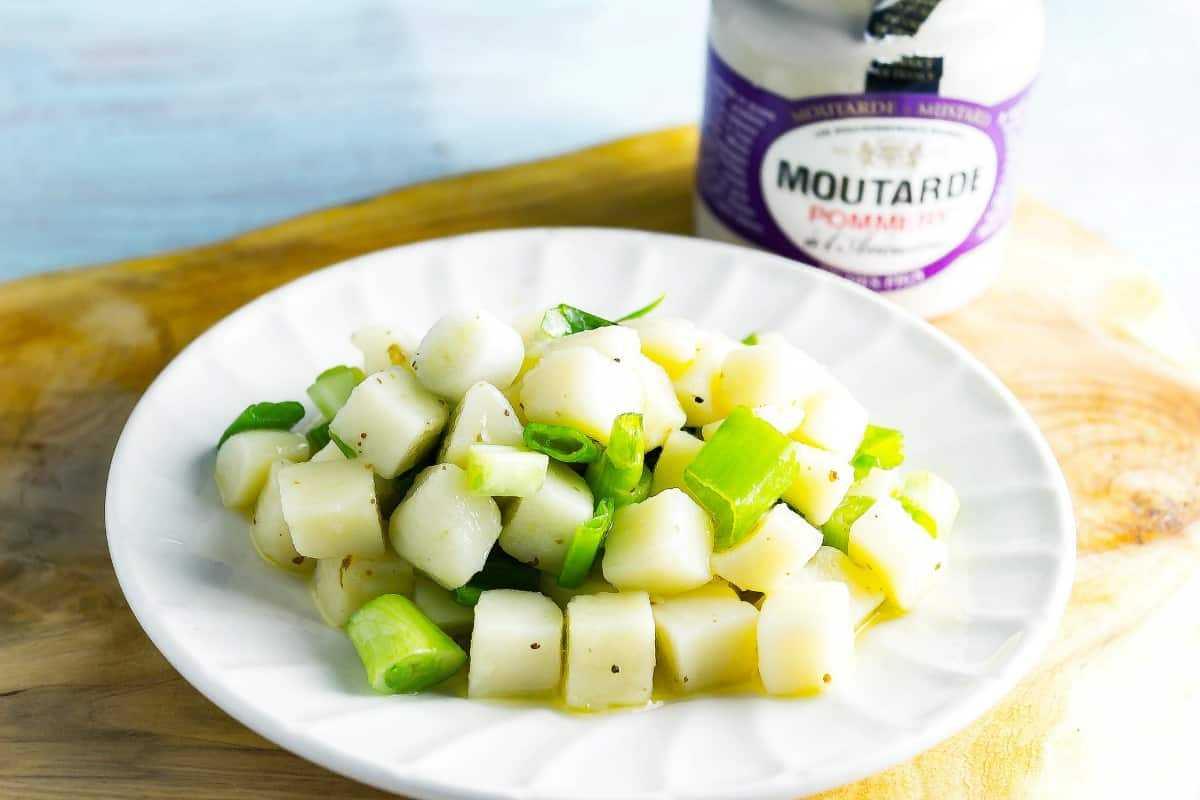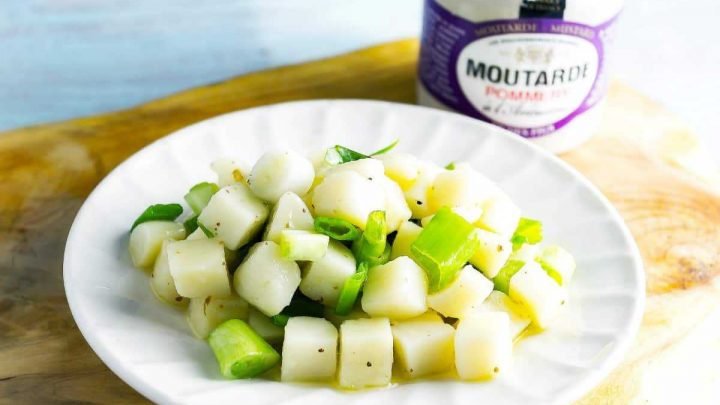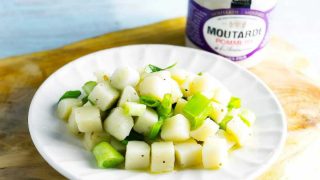 Yield:

8 servings
French Herbed Potato Salad Recipe
French Herbed Potato Salad is a tasty salad that uses oil, balsamic vinegar, basil, and a fig mustard to create this #CookoutWeek side dish.
Ingredients
2 lbs small white potatoes
2 tablespoons lemon juice
2 tablespoons chicken stock
3 tablespoons white balsamic vinegar
1/2 teaspoon fig mustard
1 tablespoon lemon pepper
1/3 cup olive oil
1/4 cup minced green onion ((white and green parts))
2 tablespoons fresh basil leaves (chopped )
Instructions
Cube potatoes and boil till they are tender.
Drain in a colander
Place the potatoes in a medium bowl and toss gently with the lemon juice and chicken stock.
Allow the liquids to soak into the warm potatoes before proceeding. about 1/2 hour.
Combine the mustard, vinegar, lemon pepper, basil and slowly whisk in the olive oil to make an emulsion.
Add the green onions to the potatoes and toss to mix.
Add the vinegarette to the potato mixture.
Toss to coat everything
Serve it up and ENJOY!
Nutrition Information:
Amount Per Serving:
Calories:

0
I want to hear what you have to say about this recipe that is on
SEDUCTION IN THE KITCHEN!
Let's get this conversation started! What do you think of this recipe?