This post was most recently updated
Polish Bobka Easter Bread is an International Easter bread recipe. This Polish sweet bread is an easy recipe that you can make at home. You will love this Easter sweet bread recipe.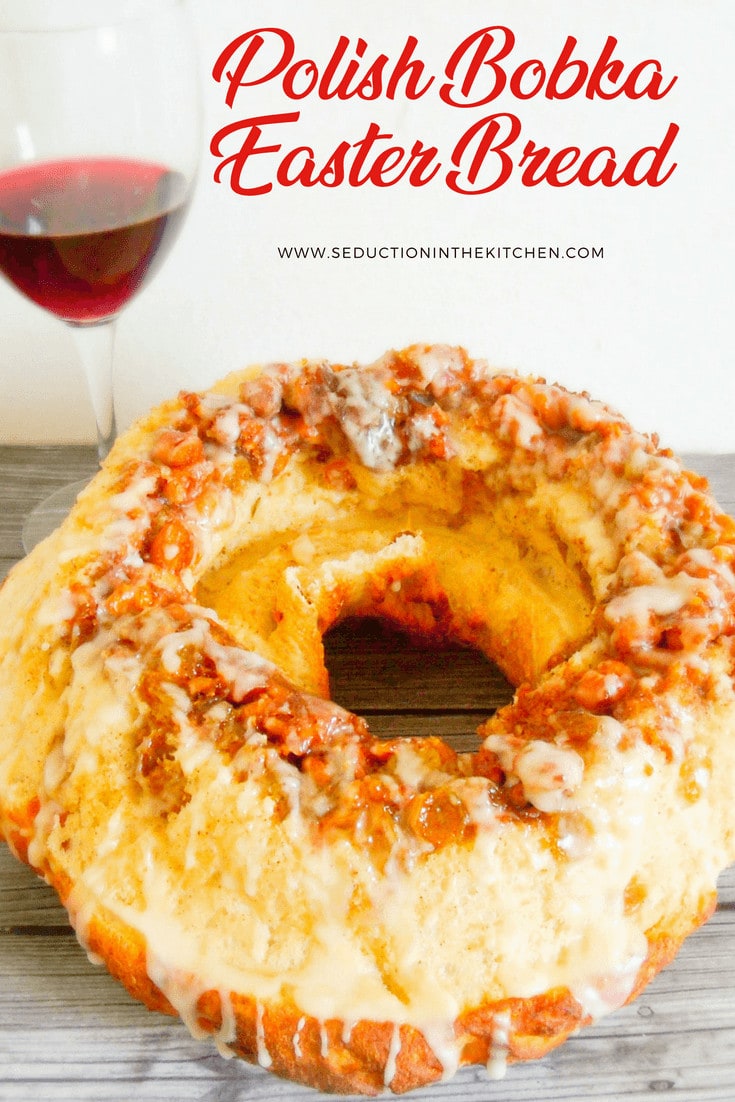 Sweet Easter Bread
One of the things I like about Easter is the sweet loaves of bread during Passover/Easter. Each bread usually has a story behind it too that you may not even realize. I adore the sweet loaves of Easter bread this holiday has.
I love learning backgrounds when comes to the ethnic recipes. This Polish Bobka bread is no exception. Many people know about Polish Paska bread. The Bobka bread is similar meaning it has raisins like the Paska, yet it is different.
Paska Bread Recipe
Paska bread is generally eaten during Lent. It represents the body of Christ. That is why Paska bread is whole, meaning it does not have a hole in the middle like the Bobka Bread.
Bobka Easter Bread Recipe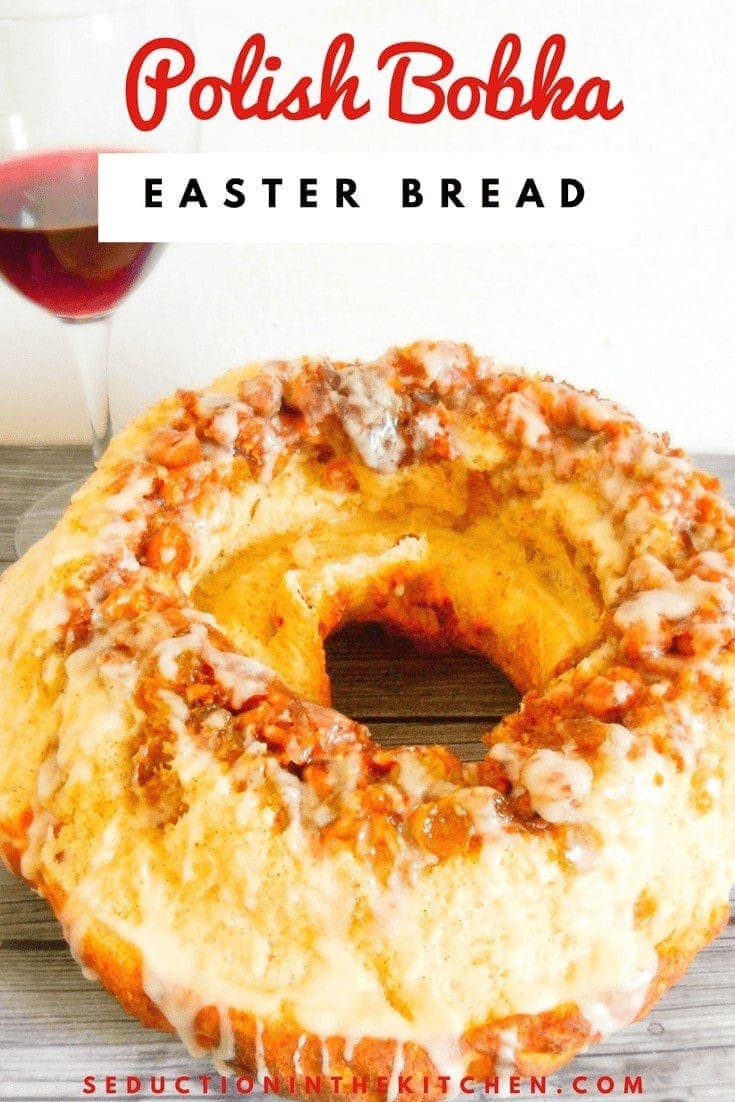 Bobka bread, as I said, has a hole in the middle and it is eaten on Easter. The hole actually represents the opening of the tomb and Christ rising. I find information like this about foods interesting, and that was why I decided to share what I knew about these loaves of bread.
Anyway, I had a little fun with this bread. I decided to add a little bit the nut and raisin on the top as a topping. Drizzle on the glaze and it was a great breakfast treat on Easter for me.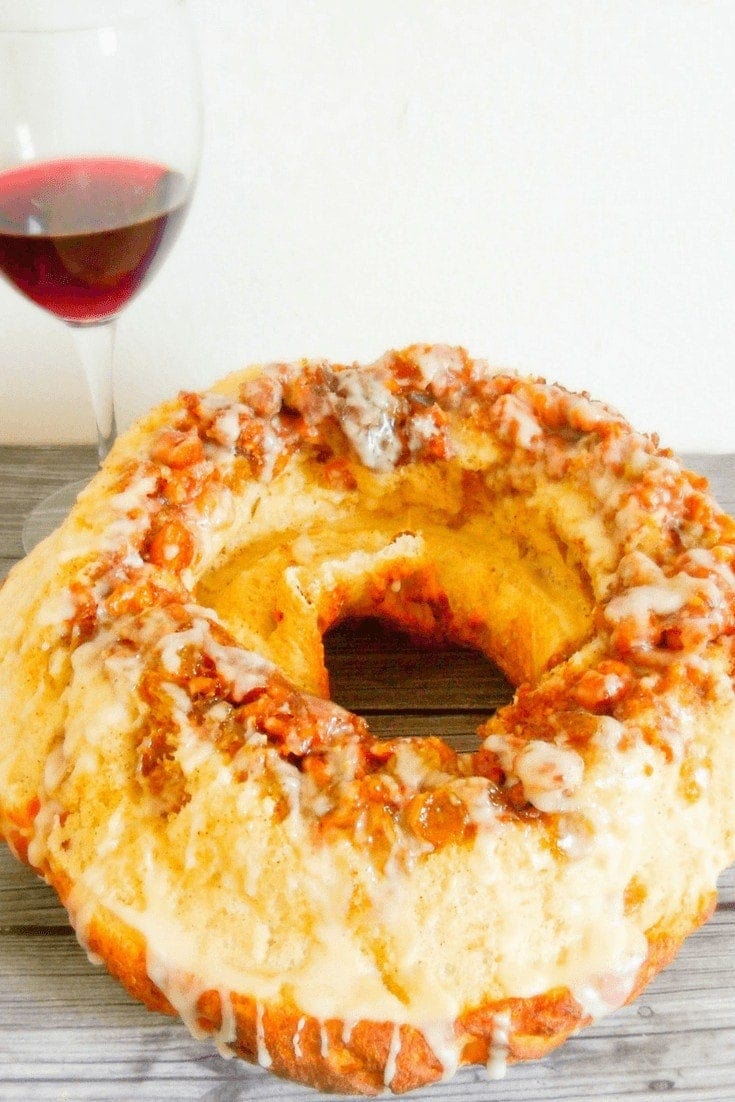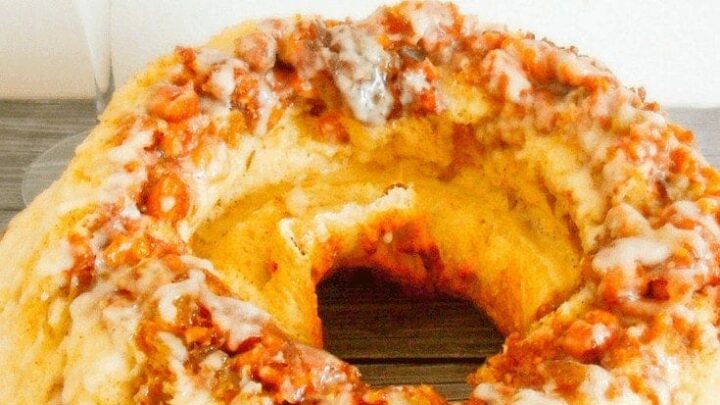 Yield:

10 Servings
Polish Bobka Easter Bread Recipe
A sweet Polish Easter bread from Seduction in the Kitchen.
Ingredients
4 cups flour
1/4 ounce package yeast
1/2 cup sugar
1 teaspoon salt
1/2 teaspoon cinnamon
1/2 cup butter
1 1/4 cups milk (lukewarm)
5 egg yolks (keep one separate)
1 1/4 cup golden raisin
1 fresh lemon rind
3 tablespoons orange juice (divided)
1/4 cup walnuts
1 tablespoon sugar
1 teaspoon cinnamon
1/4 cup powder sugar
Instructions
Combine other 2 cups flour, yeast, sugar, salt and cinnamon in mixing bowl and mix well.
Melt butter and add lukewarm milk.
Gradually add dry ingredients and beat at low speed, scraping sides of bowl, 2 minutes.
Add 4 egg yolks, orange juice, and 1 more cup of flour.
Beat at medium speed 2 minutes or until think and elastic.
Gradually stir in last cup of flour with wooden spoon, making a soft dough.
Cover and let rise until double.
Stir in 1 cup of the raisins and lemon rind.
Put in a well greased 3 quart fluted tube pan or heavy Bundt pan.
Beat 5th egg yolk with 2 tablespoons water and brush top of dough with this mix.
Mix the walnuts and rest the raisins with the sugar and cinnamon.
Sprinkle walnut mixture over the top and let rise for one hour uncovered.
Preheat oven to 350 degrees and bake for 30-40 minutes. Turn out of pan and cool on rack.
Mix the powder sugar with 1 tablespoon of the orange juice, add the second one if you need the glaze to be thinner, the drizzle it over the top the bread.
Slice it up and ENJOY!
Nutrition Information:
Amount Per Serving:
Calories:

0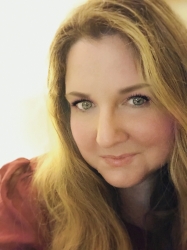 Latest posts by Deanna Samaan (see all)