This post was most recently updated
Italian Cheese Stuffed Shells is a simple ricotta cheese stuffed shells recipe to make for your family. The cheesy ricotta cheese oozes from the large pasta shells. Then it is covered with tomato sauce and baked to perfection.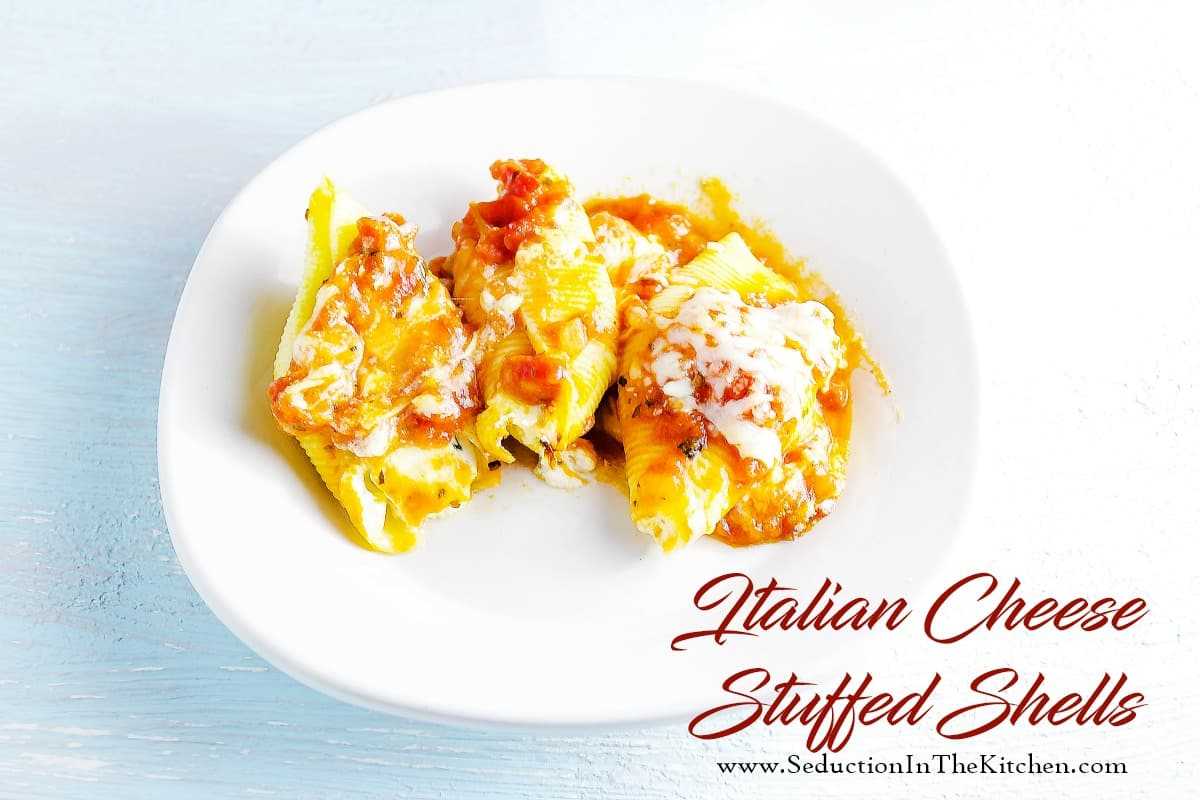 Open Doors
I have been blogging a long time. Seduction in the Kitchen is over 4 years old, but I did have a few blogs prior to starting Seduction in the Kitchen. So I know about the ups and downs of blogging.
Over the years, trends change, especially when comes to food blogging. Many of the heavy hitters that many know, they got started when blogging wasn't for profit. It was simply a way for them to share their love of food.
Myself personally, that is why I created a food blog, I love cooking. It also a therapy for me as well, as I said many times on Seduction in the Kitchen. I named my blog Seduction in the Kitchen because I realized everyone has an affair with food.
Why Did You Start To Blog
I see many new food bloggers in groups asking questions like I am new and "I can't handle working and a food blog how do you manage?", or "why do I not have 10,000 followers yet, I been blogging a month all ready?" Admittingly, I shake my head at those questions. Why? Because, they have not asked themselves the real question of food blogging, "Why did you start a food blog?"
Now you are wondering why that is the real question. It simple, these bloggers need to ask themselves, why did you start a food blog. That answer will tell you what success you will have with it.
If the first answer is to supplement my income. I will tell you right there, you will you will not have a successful blog. That is the honest truth.
Blogs Are Labor Of Love
Blogs are labors of love, you will have many ups and downs with it. As soon as you figure one thing out, the industry changes. I remember reading a post on the popular blog, Pinch of Yum, where Lindsey says, she did not really see success with that blog until she was about 4 years into it. It is true.
Success will come in time. But until then you keep in mind content is king.  Keep improving yourself and blog because you like sharing your recipes and like writing a blog. Why do you think I always say on here I want to keep improving myself and Seduction in the Kitchen. That is the keys to success.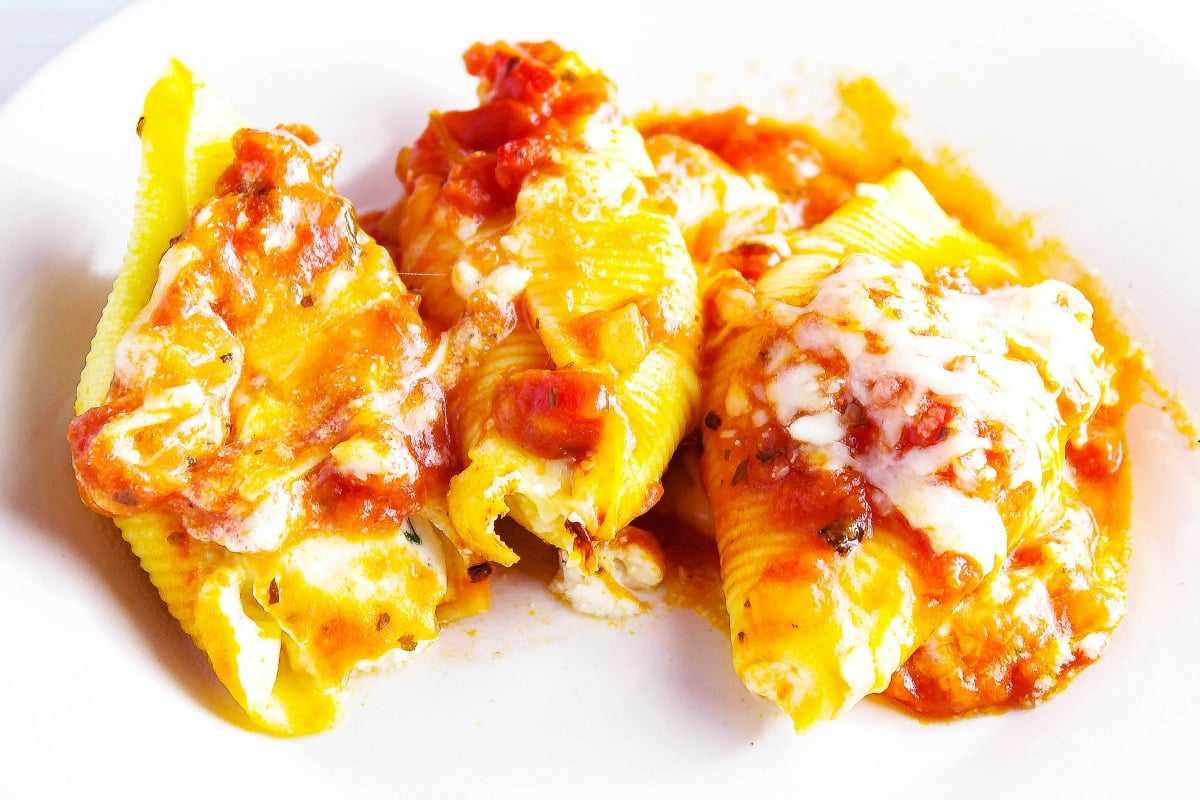 Italian Cheese Stuffed Shells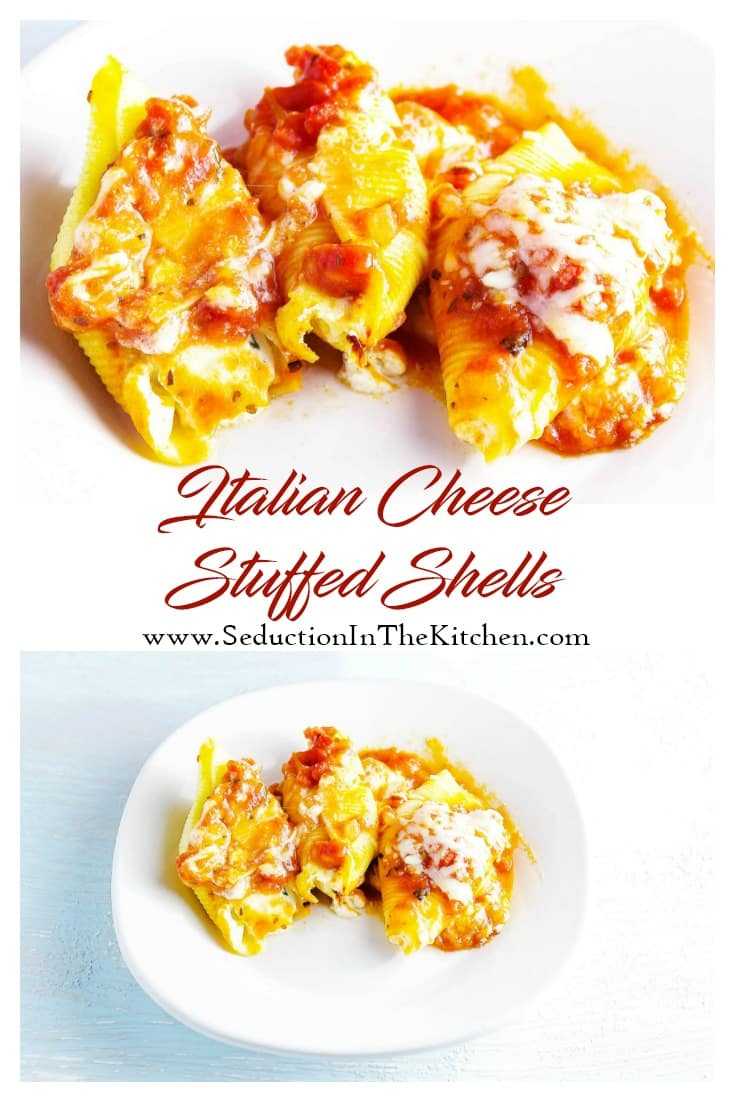 I admit I love cheese stuffed shells. If I go to an Italian eatery, and they have Italian Cheese Stuffed Shells on the menu I will order it.
I love that combo of the cheese and ricotta in pasta with tomato sauce. To me, that is Italian perfection. Yes, I wanted to create that authentic Italian stuffed shells recipe.
How To Make Stuffed Shells With Ricotta Cheese
I there are many how to make stuffed shells with ricotta cheese recipes. Many have variations like you can add sausage to ricotta stuffed shells. You can even add spinach to the stuffed shells with ricotta cheese.
For me, just the simple ricotta cheese stuffed shells mixed with Italian cheeses is the best. Simple is sometimes the best thing to make over an exotic recipe, as my mom would say.
There is nothing fancy about this stuffed shells with ricotta cheese recipe. It is just a simple, yet tasty Italian recipe. I think you will love these cheese stuffed shells.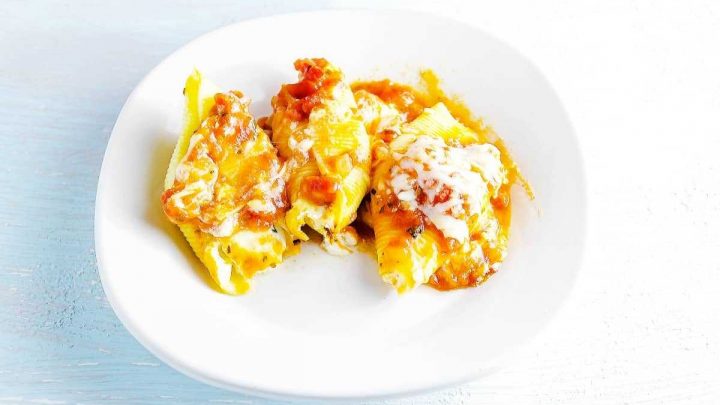 Yield:

6 servings
Italian Cheese Stuffed Shells
Italian Cheese Stuffed Shells is a simple dinner to make for your family. Cheesy ricotta cheese stuffed into large pasta shells with tomato sauce and baked to perfection.
Ingredients
1 package jumbo pasta shells (12 ounces)
1 container ricotta cheese (15 ounces)
2 cups Sargento's 6 Blend Italian shredded cheese.
3 eggs
2 tablespoons butter (melted)
2 tablespoons parmesan cheese (grated)
1/2 teaspoon salt
1/8 teaspoon pepper
1 tablespoon dried parsley
1  jar spaghetti sauce (32 ounces)
Instructions
Preheat oven to 325 degrees.
Cook pasta al dente according to pasta package directions. Make sure not to overcook the pasta.
Drain and rinse the shells with water.
In large bowl, beat eggs lightly.
Then add ricotta, 1 3/4 cup the Italian cheese, parsley, melted butter, salt, and pepper.
Mix until well blended.
Fill the shell pasta with the cheese mixture. Set aside.
Mix the remaining 1/4 cup the Italian cheese with the parmesan cheese.
Put a thin layer of spaghetti sauce on the bottom of a 9x13 baking dish. The arrange filled shell pasta on top.
Pour remaining spaghetti sauce on top.
Sprinkle with parmesan cheese mixture.
Cover with foil and bake for 30 minutes.
Serve them up and ENJOY!
Nutrition Information:
Amount Per Serving:
Calories:

0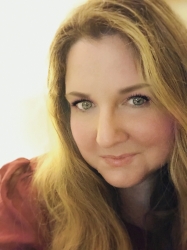 Latest posts by Deanna Samaan (see all)