This post was most recently updated
Chocolate Covered Snickers Strawberries is a chocolate lovers dream come true. Caramel filled strawberries with peanut covered chocolate shell is the perfect treat to give your Valentine.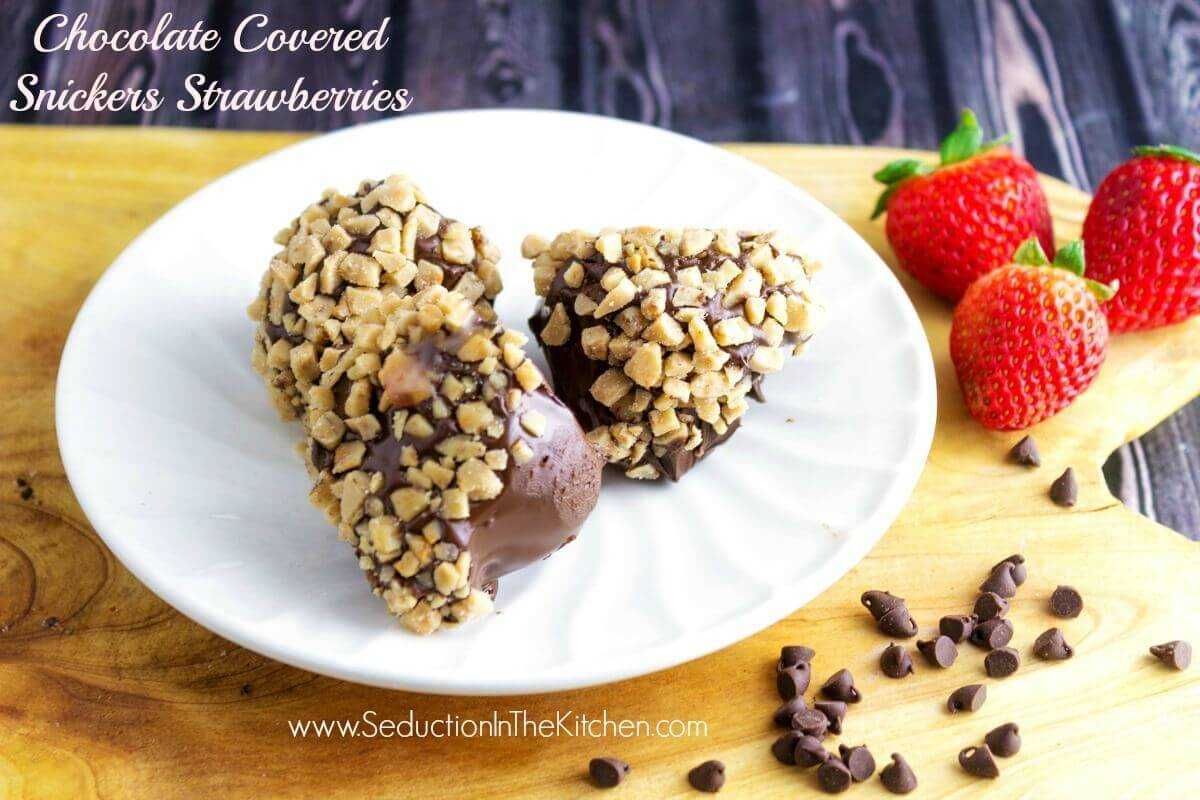 Everyone has dreams. Sometimes those dreams are simple, sometimes they are more complex. Dreams are an amazing hope someone can have. I never understood why someone told me once, "Hold on to your dreams as longs as you can."
I think I finally understand that. Why? Because it is my dreams that I have that really give me hope when I really need it.
It is funny that when I think I want to give up on a dream, it somehow shows me a light at the tunnel. Dreams are amazing. What dreams do you have? I hope you achieve them.
I always want to improve myself. No matter what it is. With Seduction in the Kitchen, it been for the longest time the photography, and now it is video. Even though I have improved with my photography, there is still room for improvement.
I knew for the longest time it was my lighting. I have overcome, for the most part, that obstacle. Now I feel it really learning PhotoShop and LightRoom. They are programs that I have them, but they are confusing. I finally stumbled upon
I finally stumbled upon this weekend a few simple tutorials that are specific for food blogs. Most the stuff I saw in the past. It was so overwhelming and it really wasn't for a food blog. I actually was able to edit photos along with the tutorials I found, and it made more sense to me. Here, I want to show you something I learned this weekend.
This the photo from Slow Cooker Chicken Noodle Soup: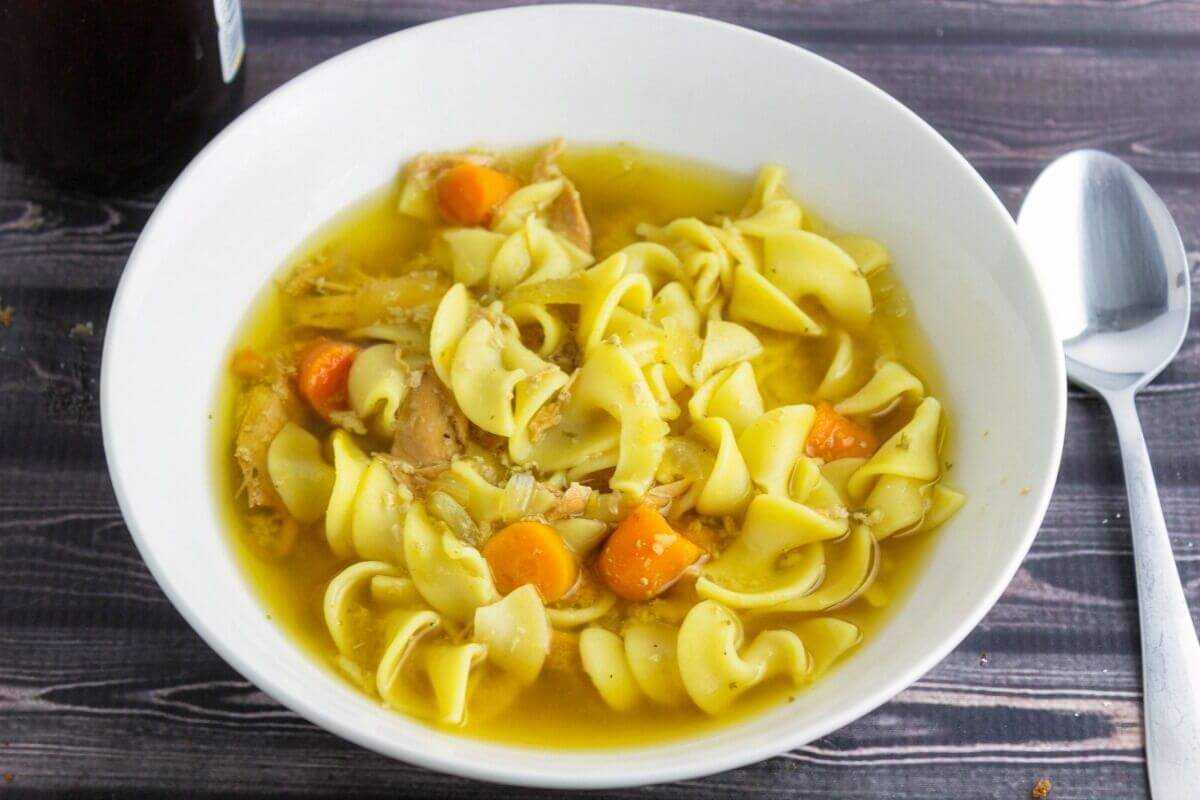 This is the original photo that you see on the post. It isn't bad. It was accepted on FoodGwaker.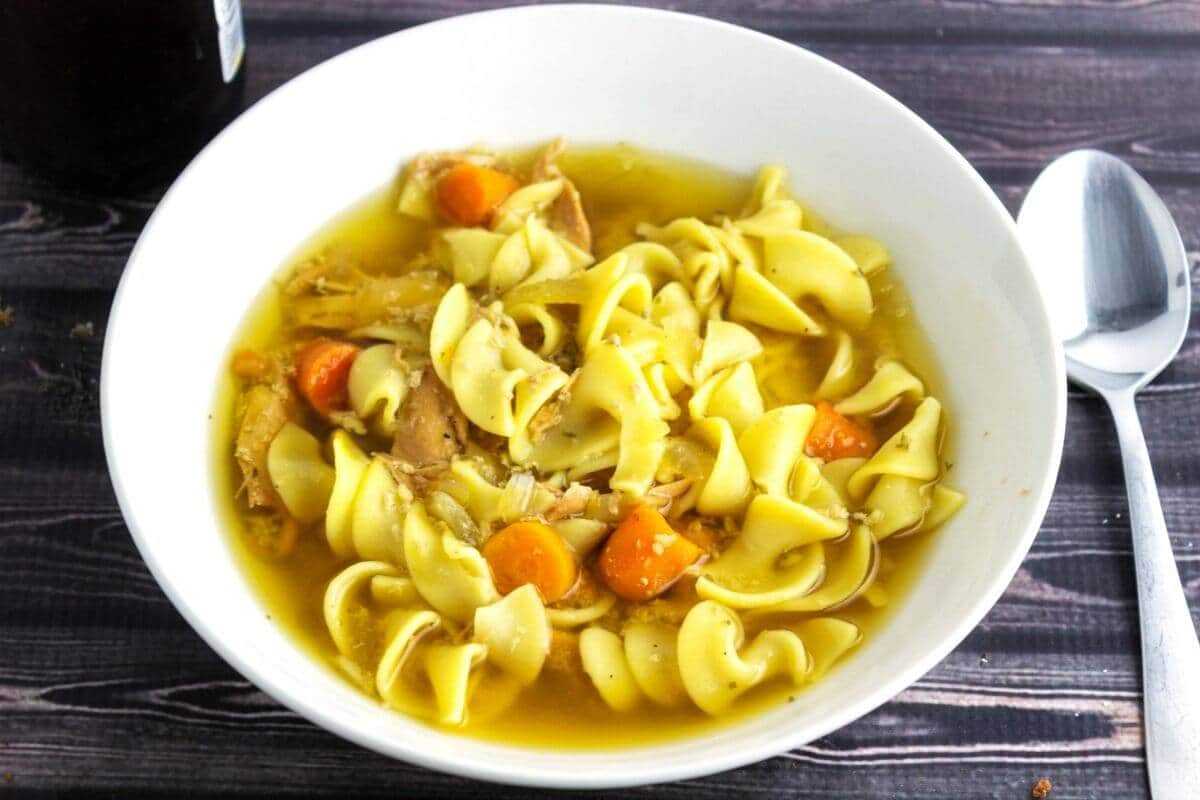 This is what I learned in the tutorials. The noodles are more defined. The carrots pop a little more, the background pops.
So I need honest opinions, which photo appeals to you? This is how I will know if me improving myself in this direction is the right one. Just comment, and let me know. It really will help me.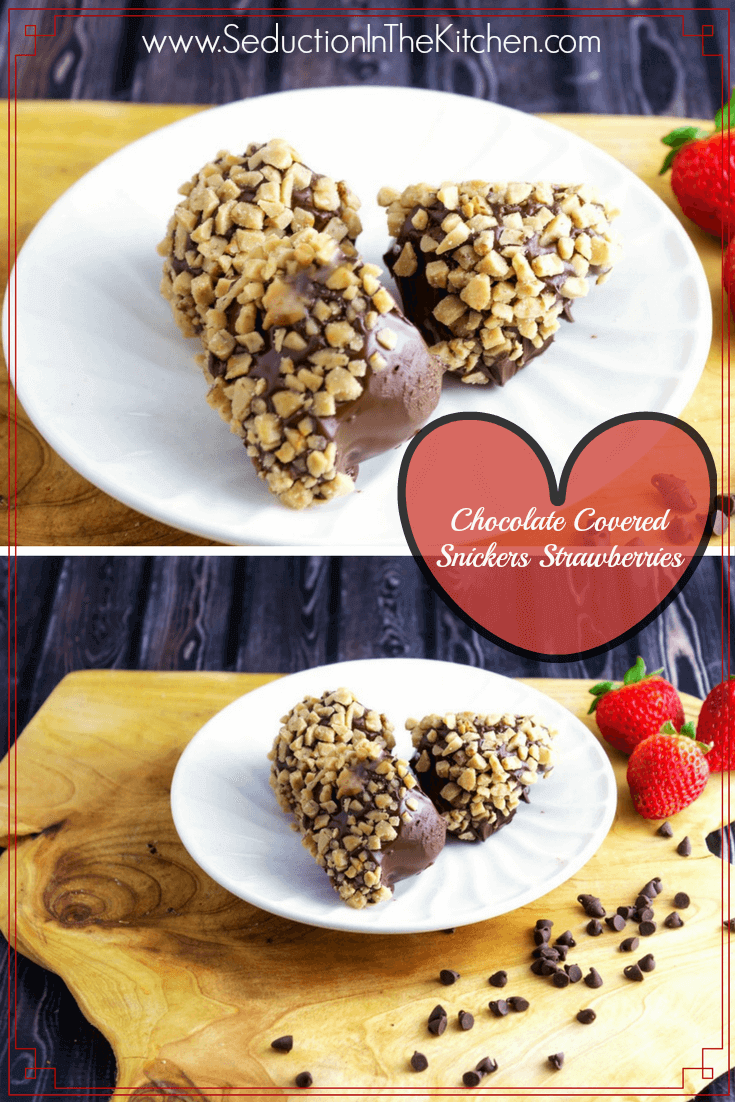 Chocolate Covered Snickers Strawberries
These strawberries, I admit, actually sparked my hopes in my dreams. I really want to take Seduction in the Kitchen to that next level. I wasn't sure exactly how to improve it. That was when I found those tutorials for the photo editing. Then I found a way to create a recipe video for Facebook. The two things I needed.
I really wanted to do a chocolate strawberry. Last year I did the Red Velvet Chocolate Covered Strawberries With Cream Cheese Drizzle, so I wanted something different for this year's chocolate strawberry.
The inspiration for recipes always comes for me at a weird time. I was talking about the red velvet strawberries at work. They were begging me to make them again when I noticed co-worker munching on a Snickers. That was when it hit me, a Snicker's inspired chocolate strawberry. After all, chocolate strawberries are perfect for Valentine's Day.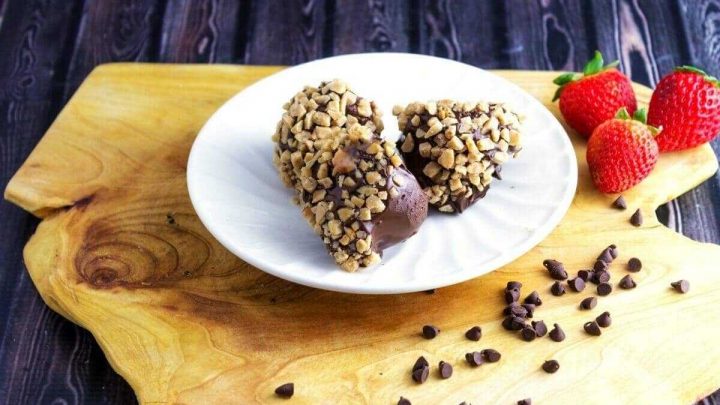 Yield:

12 Servings
Chocolate Covered Snickers Strawberries
Chocolate Covered Snickers Strawberries is a chocolate lovers dream come true. Caramel filled strawberries with peanut covered chocolate shell is the perfect treat to give your Valentine.
Ingredients
1 pint large red strawberries (washed and tops cut off)
1 bag semi sweet chocolate chips
1/4 cup caramel sauce
1/2 cup chopped peanuts
Instructions
After you have washed and cut the tops off the strawberries, hollow out the centers.  
Next, fill the center of the strawberries with the caramel sauce.
Melt the chocolate chips, *see note
Completely cover the strawberry in the melted chocolate. Make sure you get the top part covered with chocolate so the caramel stays inside.
Shake off excess chocolate.
Dip the strawberries in the peanuts. You don't have to cover the entire strawberry with peanuts if you do not want to. 
Set the strawberries on a wax paper lined cookie sheet.
Let them harden in the fridge. The fridge helps them set up quicker.
Once the chocolate is hard, take them out and ENJOY!
Notes
A double boiler works for melting chocolate if you have one.
You can also melt the chips in microwave.
I don't have a double boil and if your not careful you can actually ruin chocolate in the microwave. So I prefer to do it an old chocolatier way with a pot of boiling water and a metal bowl.
What you do is get a sauce pan, fill it with water. Bring it to a boil. Turn the heat off and then place a metal (copper is the best but I do not own that because they are VERY expensive) bowl that is larger than the pot, on top of it. Put the chips in the bowl, and keep stirring till the chips are all smooth. 
What this does is it melts and helps temper the chocolate at the same time, which is what you want for making anything that you got to mild with a melted chocolate.
Nutrition Information:
Amount Per Serving:
Calories:

210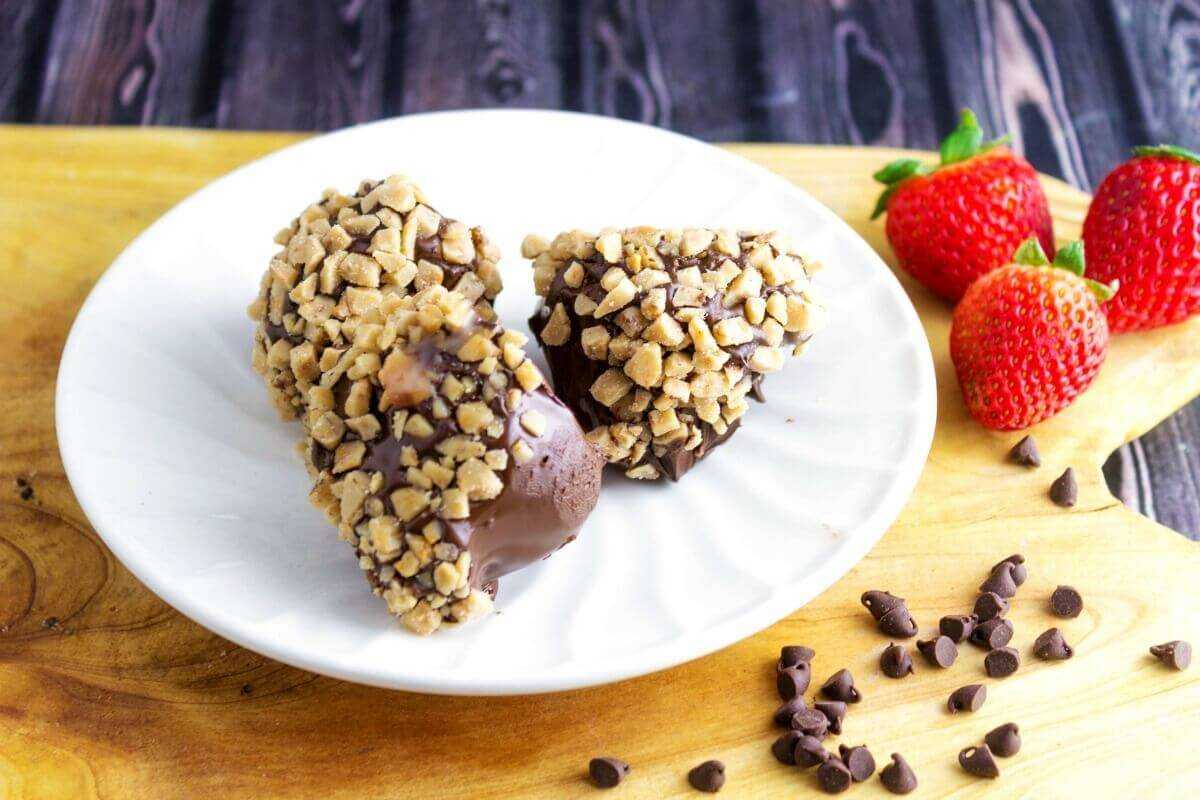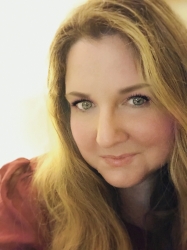 Latest posts by Deanna Samaan
(see all)