This post was most recently updated
Monster Pops is a 3 ingredient fun Halloween treat! This easy kid recipe is a creative marshmallow idea that the kids will enjoy. You will love making these marshmallow pops! Serves 12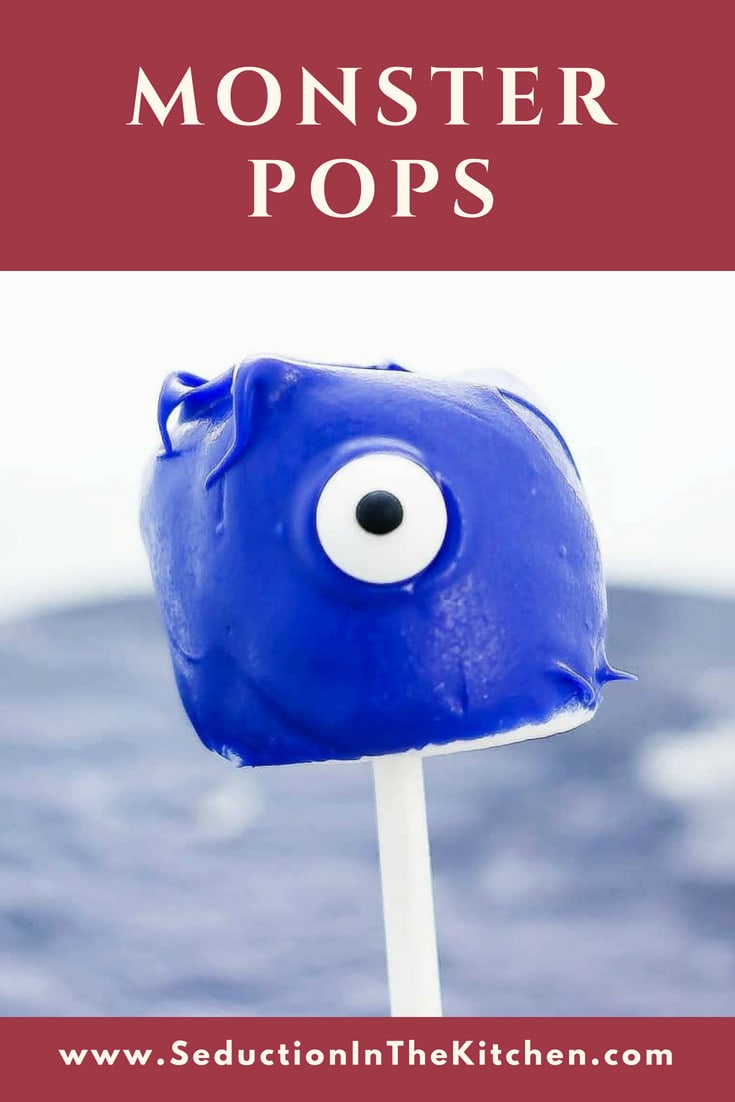 Fun Halloween Treats
Do you like fun Halloween treats? I really love when it is Halloween time and seeing the creative and fun Halloween recipes. I decided it is time that I give you some fun Halloween treats.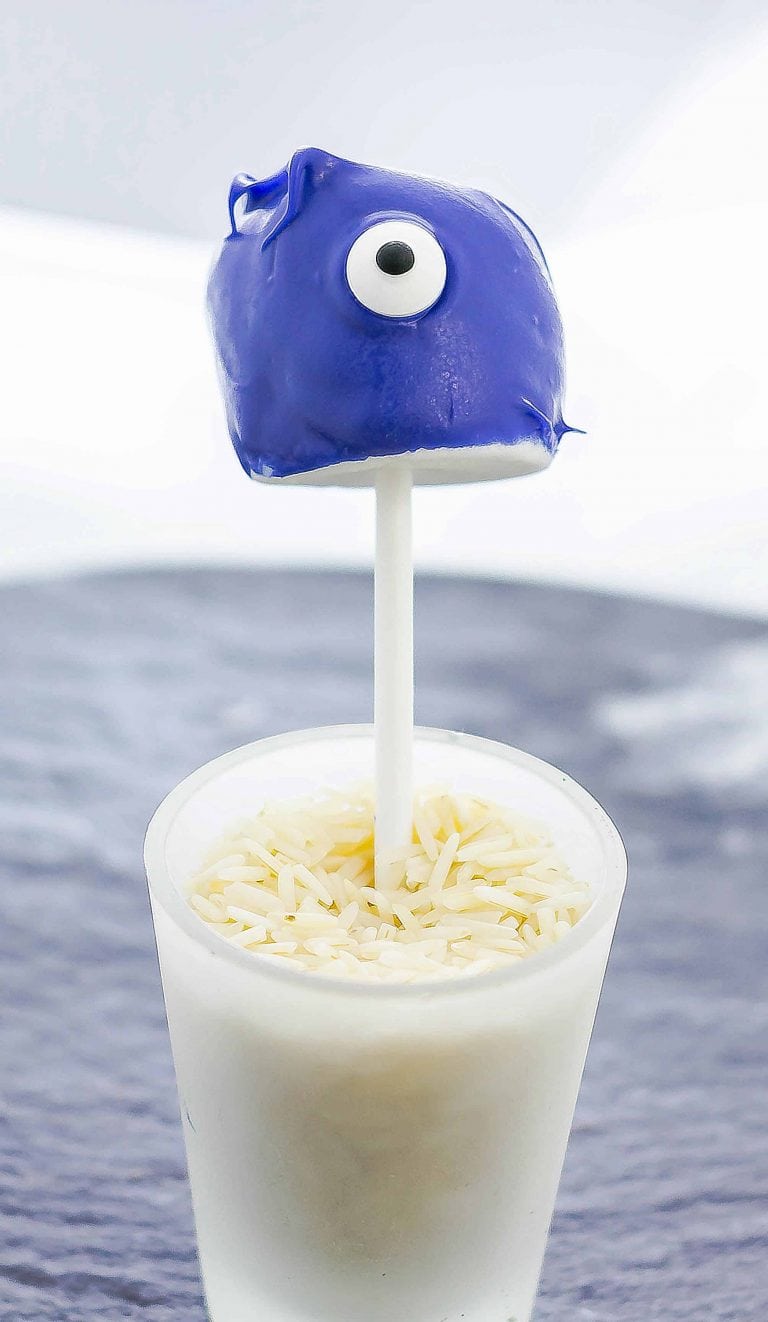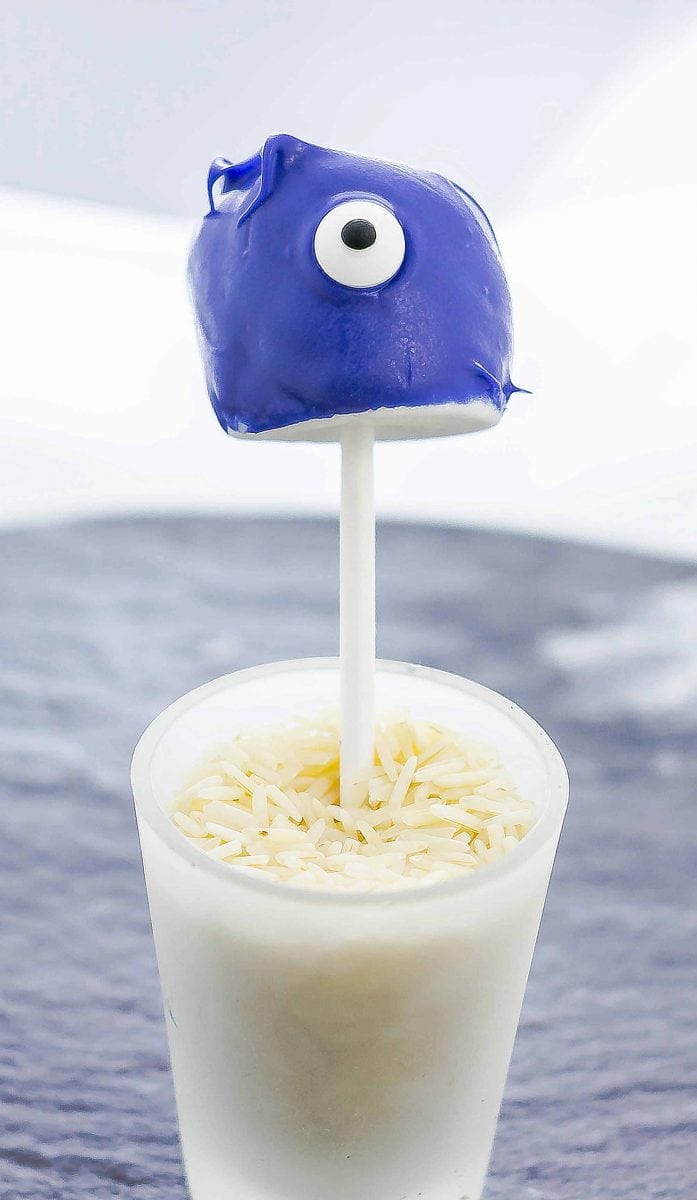 Monster Pops
Making fun Halloween treats, that is how I get my whimsy back into recipe making. Now I admit I can not take full credit for the monster pop idea. The store Target that gets the credit for these creative marshmallow ideas.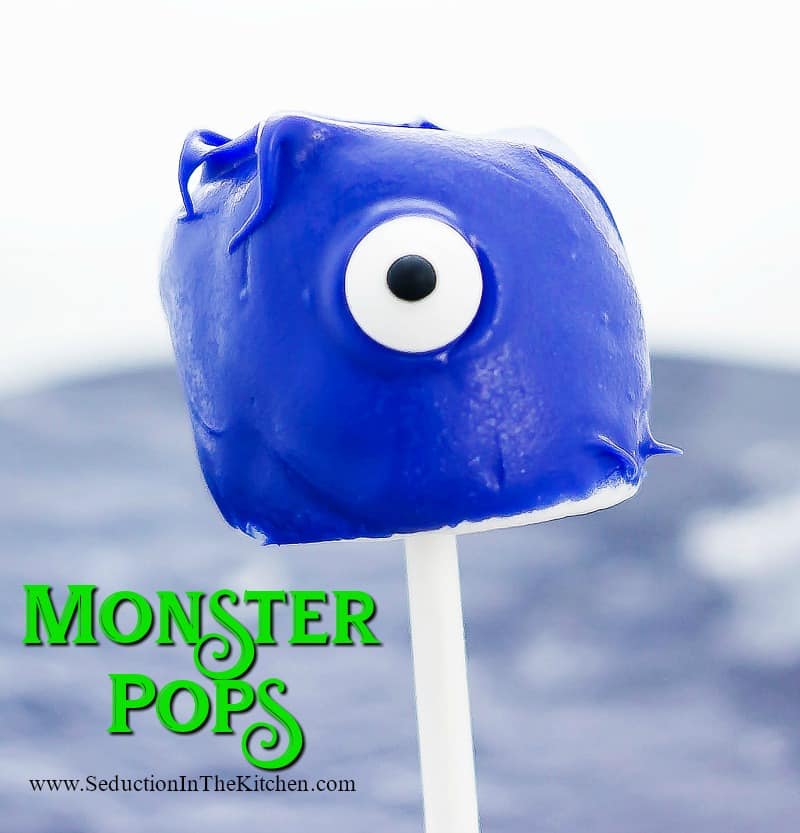 Creative Marshmallow Ideas
How did Target inspire creative marshmallow ideas? I was in Target with my mom and sister, who was looking for a skull baking pan, that they had on sale. I saw this HUGE marshmallow pops with eyes. Suddenly, monster pops came to mind.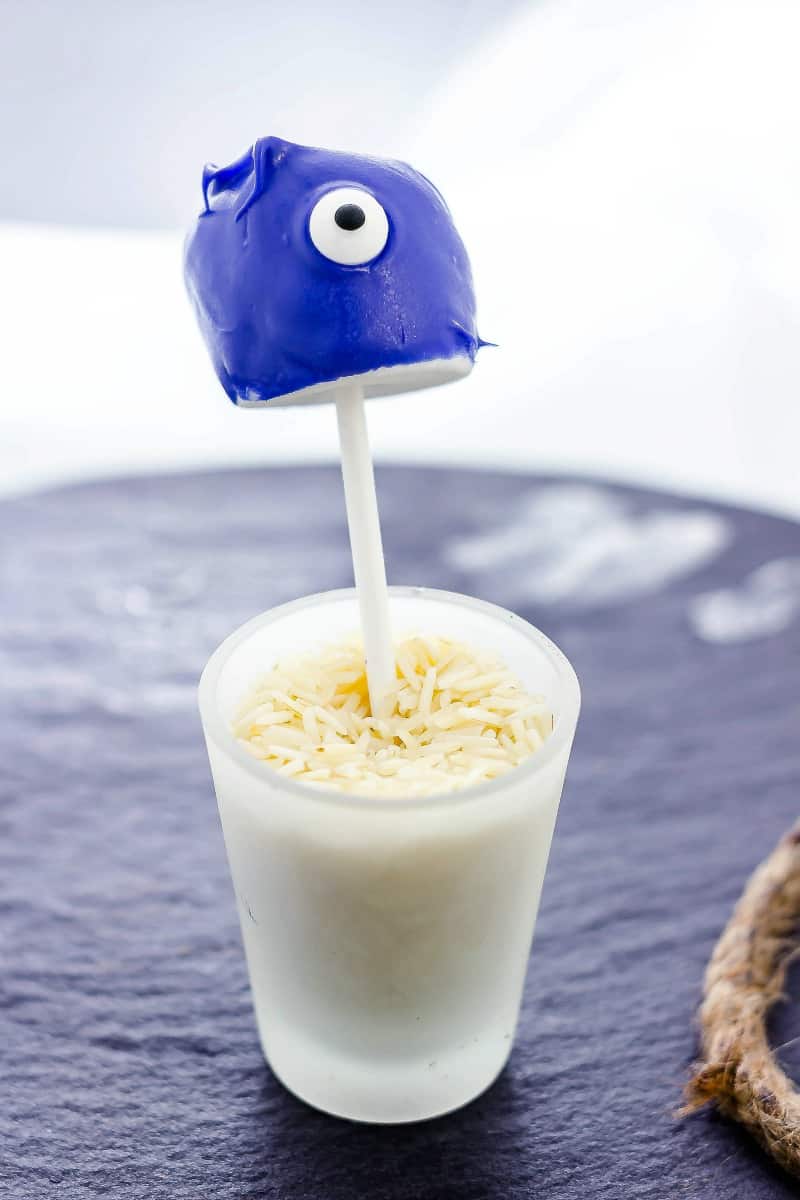 Easy Kid Recipes
I really wanted to create these cute little monster pops I was envisioning in my head. I knew right away they would be an easy kid recipe.  Halloween recipes should be recipes kids can make in my opinion.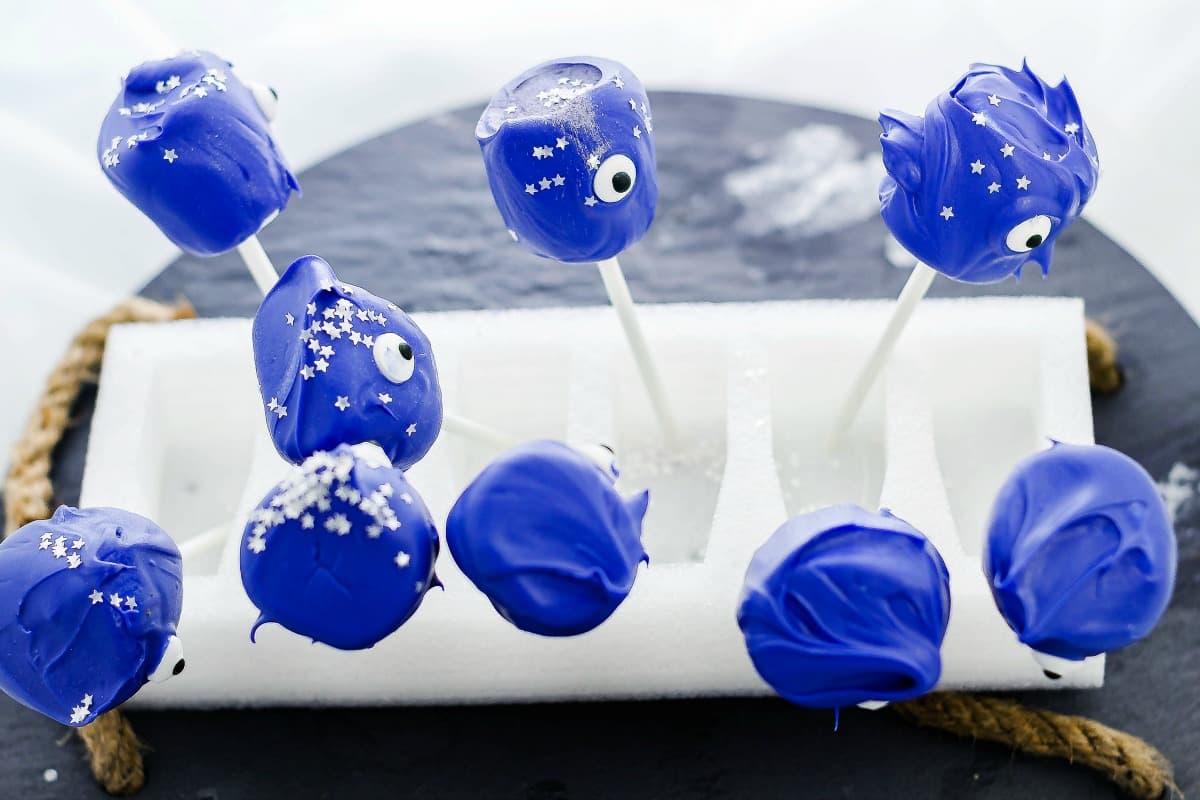 Marshmallow Pops
What makes this marshmallow pops so creative is when you dip the monster pop in the melted candy melts. You swirl the marshmallow pops helps form a texture to give these that "monster"  pops look.
For This Recipe You Will Need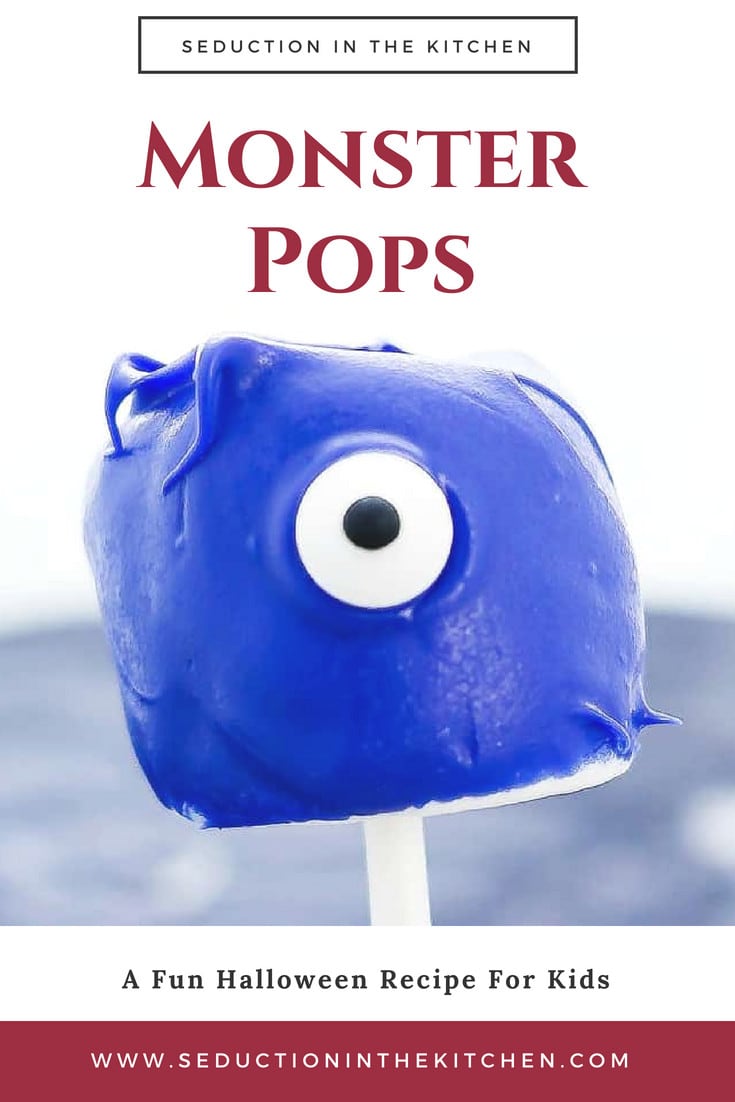 Halloween Recipes
You can have fun with the decorations for this recipe for kids to cook. I added some the edible star glitter to some the monster pops as the chocolate was hardening. These marshmallow pops look so cute. I think I got cute Halloween recipes thanks to the monster pops!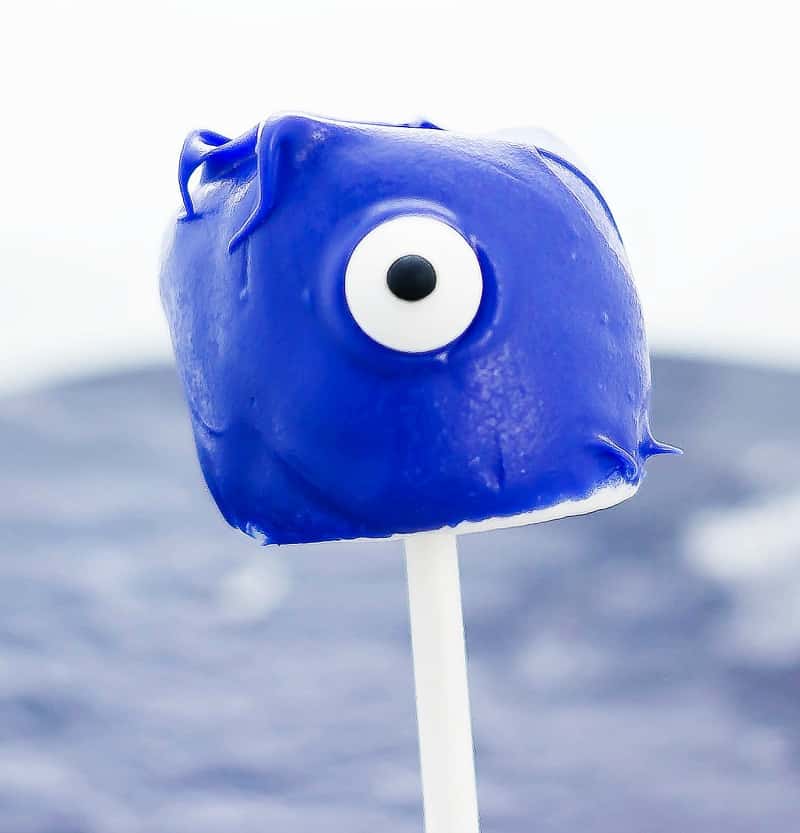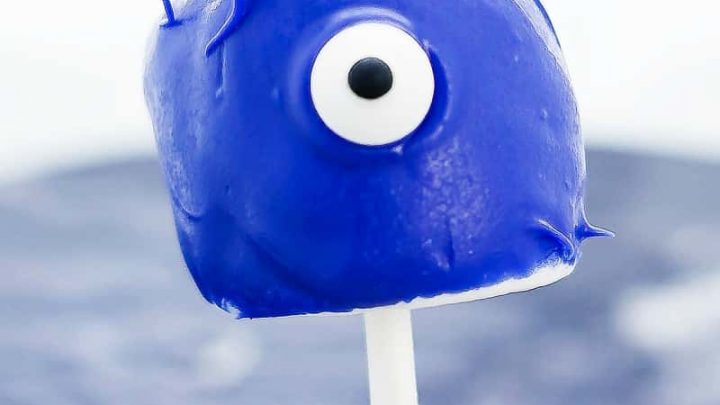 Yield:

12
Monster Pops Recipe
Monster Pops is a 3 ingredient treat that is fun to make with your kids and is perfect for Halloween parties as well!
Ingredients
12 marshmallows
1 bag candy melts
12 lolly pop sticks
12 candy eyes
Instructions
Push the lolly pop sticks into the centers of the marshmallows and set aside. Heat up a pot of water. In a metal bowl, place the candy melts into it and place the bowl on top the hot water. Keep stirring the candy melts till they are all melted and smooth. Next dip the marshmallows into the melted candy melts. After the marshmallow is covered in the candy melt, place an eye in the enter of it. Place the monster pops onto a pice of styrofoam so they are upright so they can dry and harden. Which will be about an hour. Serve them up and ENJOY  
Notes
You can use edible glitters and jimmies to make these even more whimsy. Simply add those after you add the eyes.
Nutrition Information:
Amount Per Serving:
Calories:

183
Total Fat:

10g
Saturated Fat:

6g
Trans Fat:

0g
Cholesterol:

0mg
Sodium:

9mg
Carbohydrates:

27g
Fiber:

2g
Sugar:

22g
Protein:

2g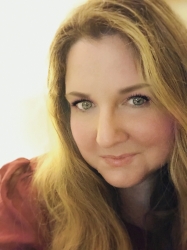 Latest posts by Deanna Samaan
(see all)