I am a participant in the Amazon Services LLC Associate Program, an affiliate advertising program designed to provide a means for me to earn fees to Amazon.com and affiliate sites.
[intro]The Mermaid Popsicles is a fun, summer popsicle recipe your kids will love. This summer recipe has a shimmery look and chocolate bubbles. Looking for mermaid ideas for a party, then these popsicles are perfect![/intro]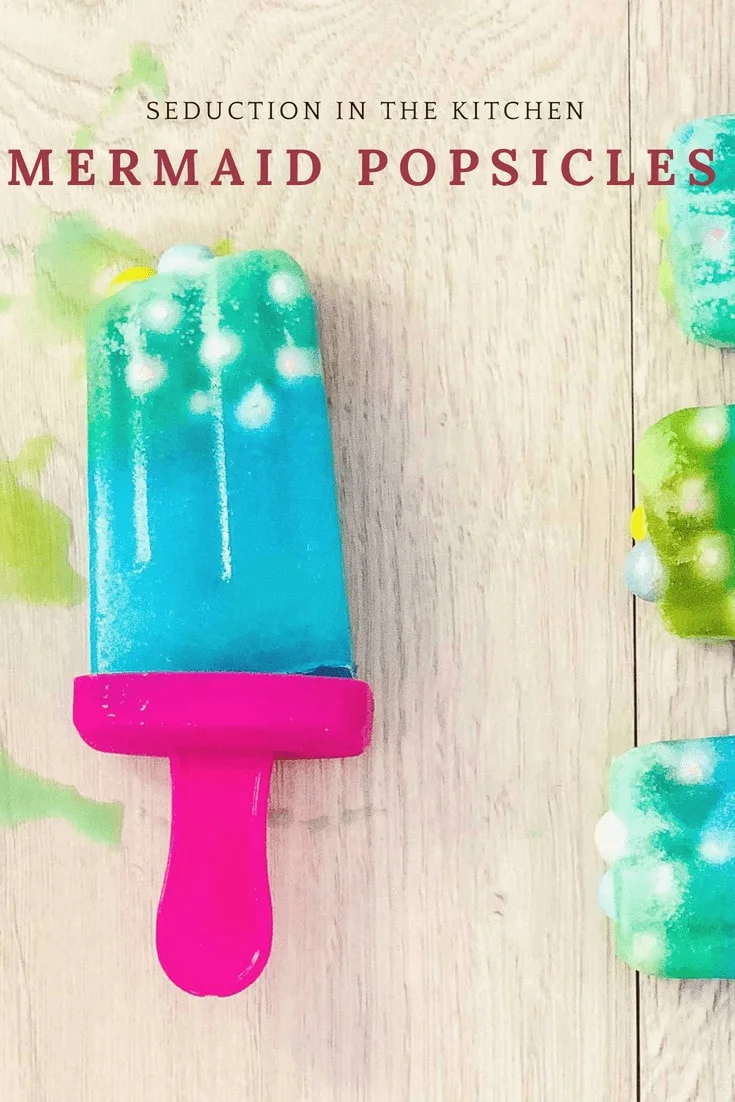 Summer recipe
Now that it is summer, I wanted a summer recipe that is fun. Popsicle recipes are perfect to have a fun summer recipe with! I love thinking outside the box when comes to creating recipes. These mermaid popsicles are me thinking outside the box to create a fun recipe.
Mermaid ideas
Every year there seems to be a new theme everyone wants. Last year it was a unicorn, this year it seems to be a mermaid. So mermaid ideas are needed when you want to throw a mermaid party.
What is a better mermaid idea then making popsicles that look like a mermaid's tail? These popsicles are perfect for a mermaid themed party!
How to make popsicles
how to make popsicles? So small confession, when I said I have been wanting to create a mermaid recipe for a while, I should add it was for a cocktail. Ever since my Unicorn Kisses Cocktail has gone viral, I have been wanting to do another whimsical alcohol drink. In my experiments for a mermaid cocktail, these mermaid popsicles came to be.
How did an alcohol drink inspire a kids' popsicle recipe? Well, I was in the store looking for blue shimmer dust to make the drink shimmer when I spotted edible pearls.
Edible pearls are simply Sixlets chocolate candy with pastel pearlized coating on them. Then the idea popped in my head, why not make a popsicle recipe with the shimmer and pearls.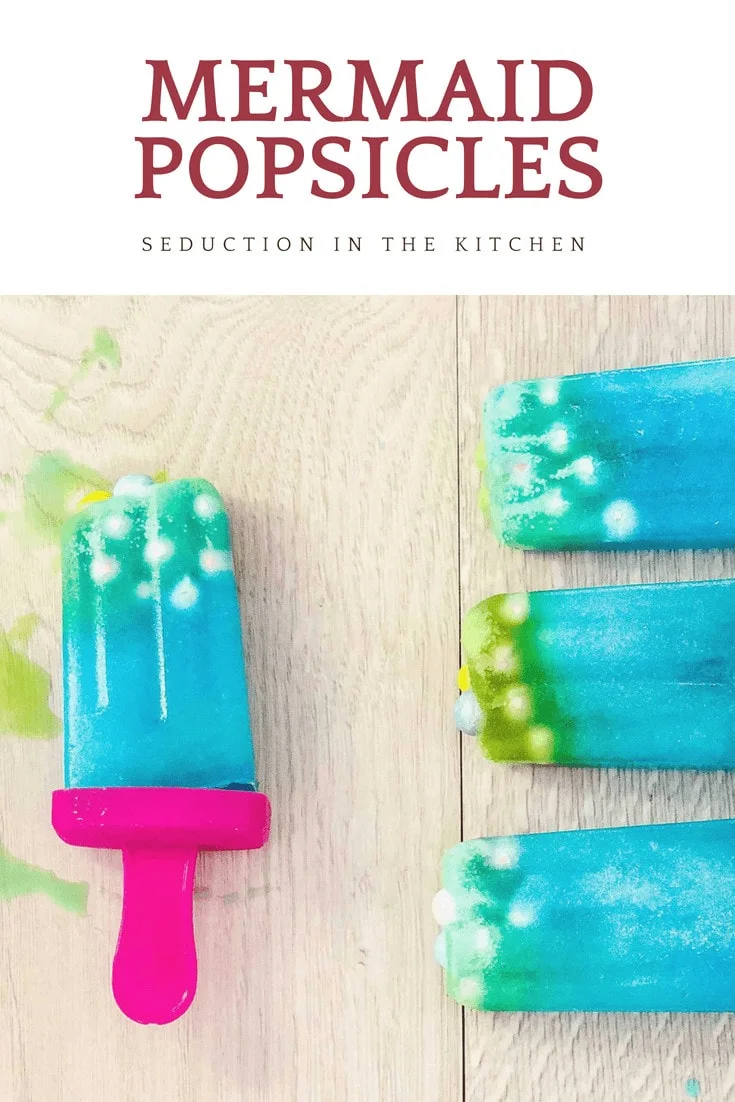 Since the candy pearls have chocolate in them, I need a flavor that would compliment that. Also, the other issue with creating a mermaid popsicle colors. I knew I wanted blue and some green in this mermaid popsicle recipe.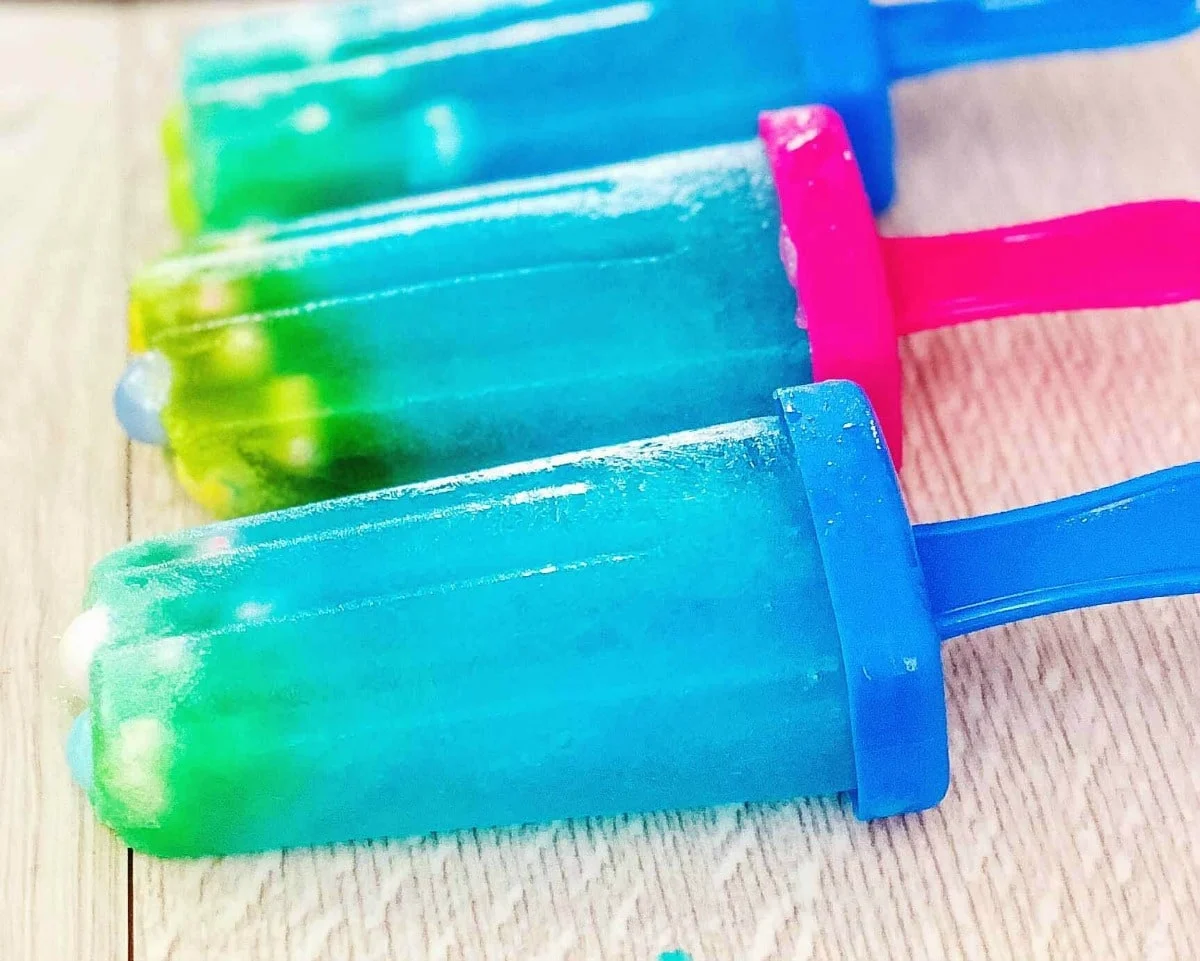 I went over to the juice aisle in the store to see what sounded like it might go well with chocolate. Then I spotted it, Hawaiian Punch's Limited time new flavor: White Water Wave. It was coconut pineapple flavor, both flavors go well with chocolate!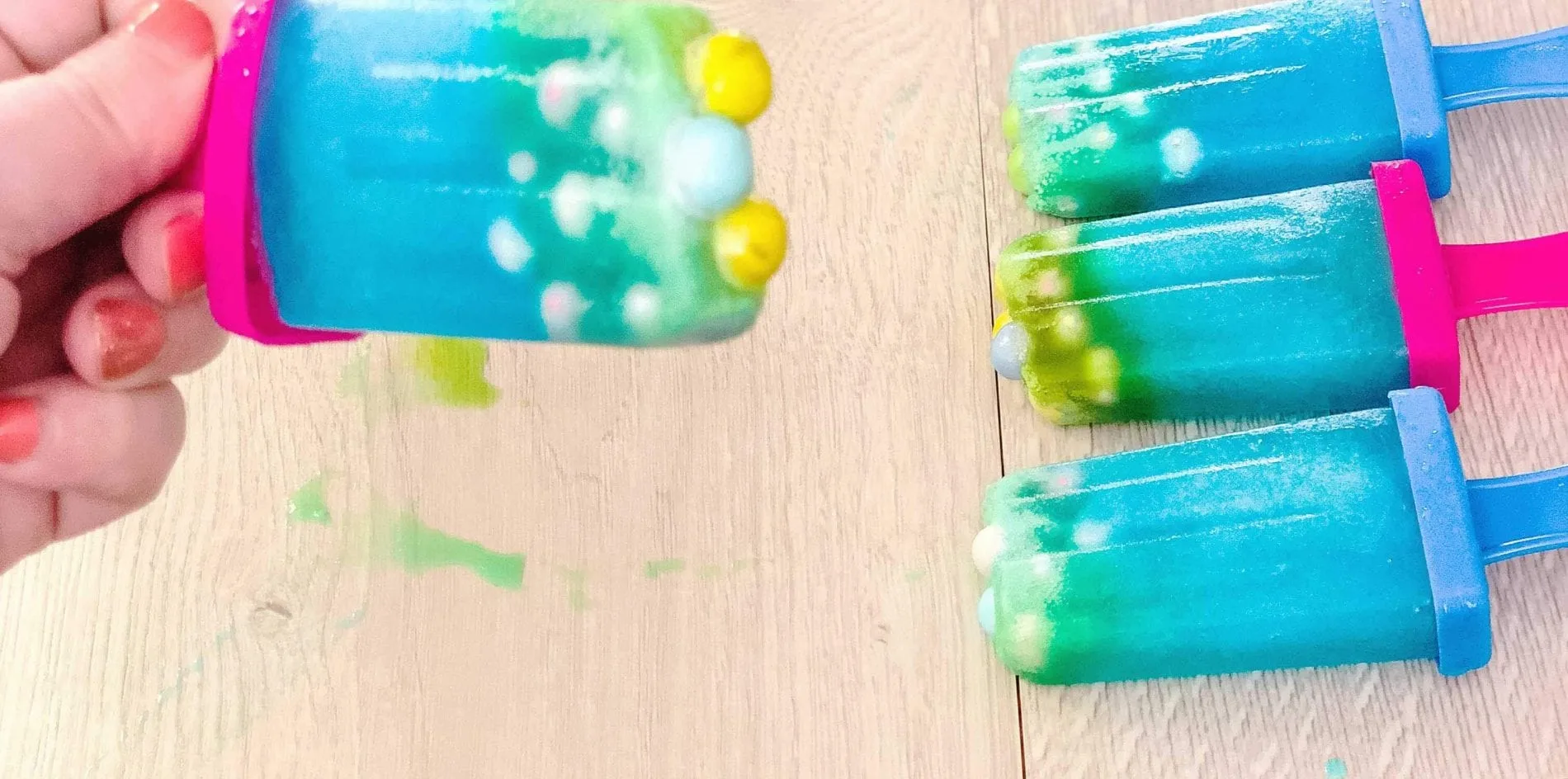 As the name suggested, it is white-colored not blue. So how can I use that to become a mermaid? Looking in the basket, I saw the blue luster dust I was buying for a mermaid cocktail, BINGO! Now I have 2 mermaid ideas using almost the same ingredients!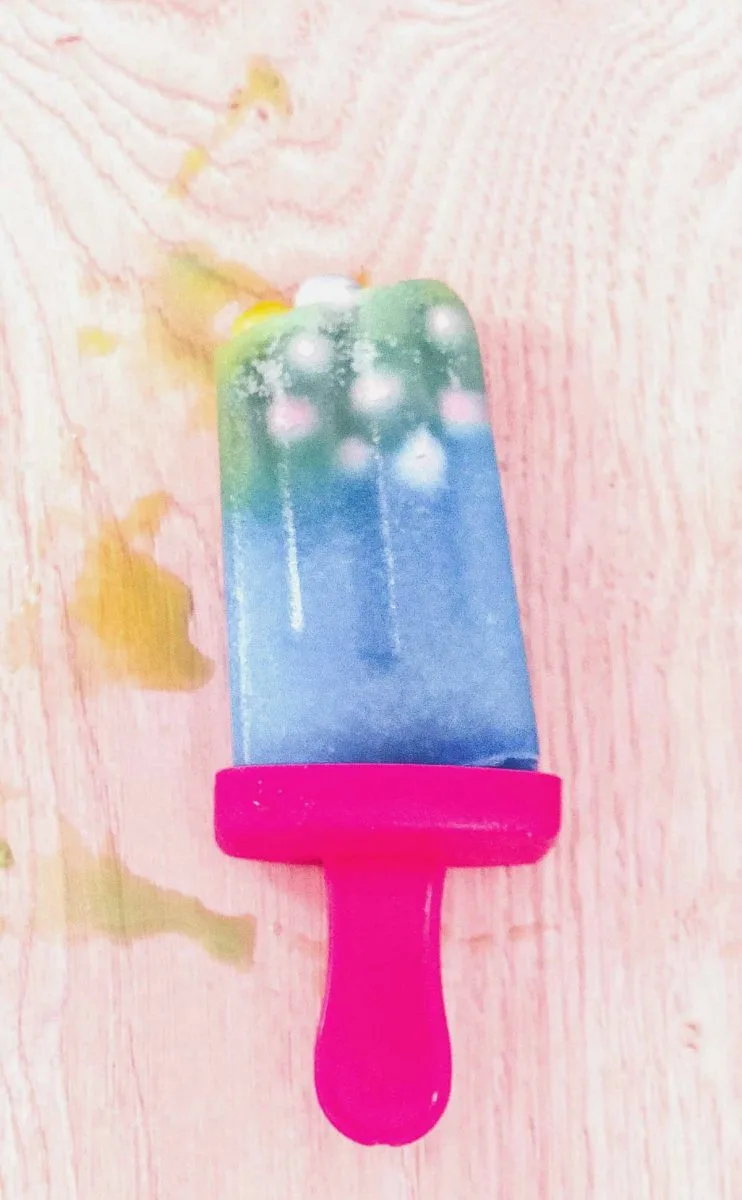 So I came home and let my mermaid popsicle recipe development began. I first put a few of the candied pearls into the popsicle molds. The next step was making the mermaid's tail.
I poured the drink into a measuring glass and added the blue shimmer dust. It did turn the drink blue! Plus as a bonus, it gave this beautiful shimmer to the mermaid drink. Then I poured the drink into each of the popsicle molds.
I noticed immediately that the pearls color coating was blending with the blue drink to make a greenish hue. PERFECT! This kid's popsicle recipe is starting to look very mermaidish. It needs that final mermaid touch, but what?
Again it was an ingredient I got for the mermaid cocktail that gave this its final wow factor for this popsicle recipe. I got this iridescent sanding sugar for the rim of the glass for the cocktail. What if I just sprinkled a tiny bit of this sugar into the popsicle molds? Would that work in this popsicle recipe?
Then I froze the molds to see if a mermaid popsicle recipe was born. It was! The pearls looked beautiful like scales, on a mermaid's tail. The sugar looked like shiny bubbles and the whole popsicle had a nice color and shimmer. It was a mermaid frozen treat!
How did it taste? WONDERFUL! I tested with a friend's daughter and it was approved she told me.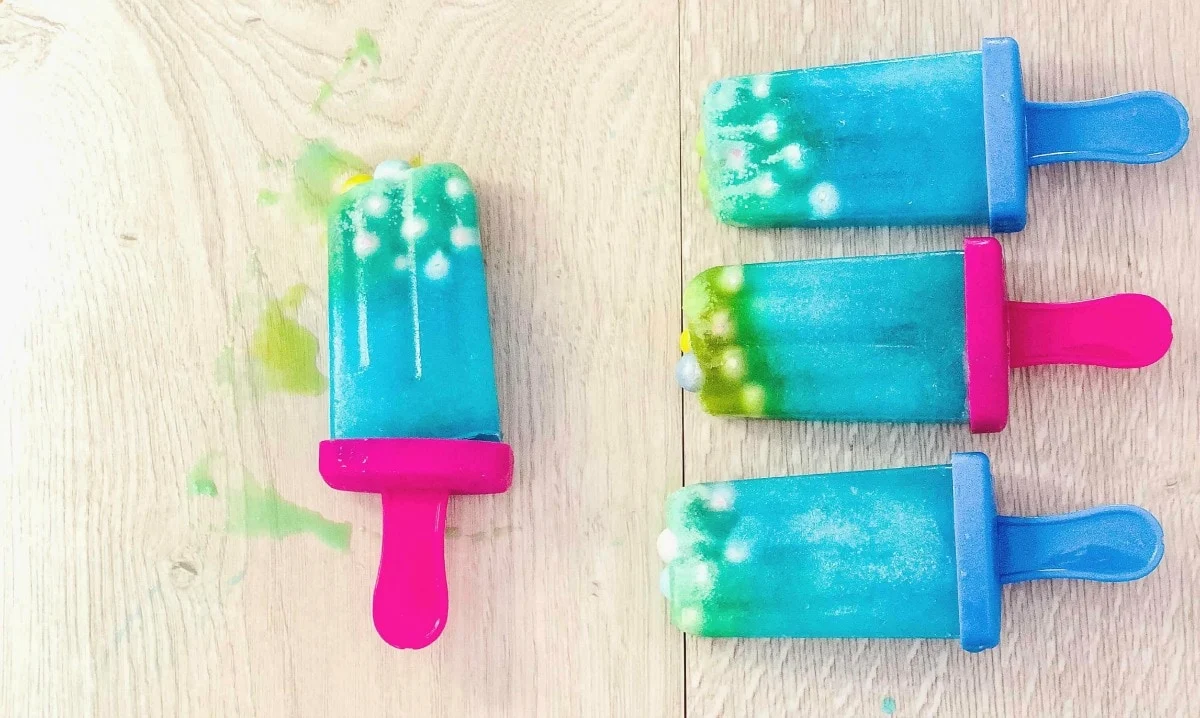 Yield: 4 popsicles
Mermaid Popsicles Recipe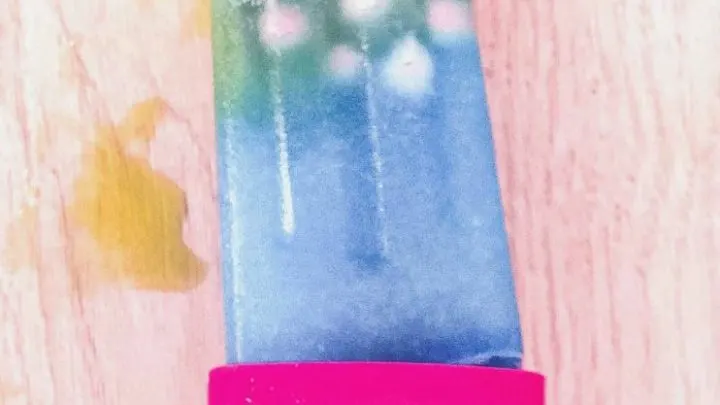 The Mermaid Popsicles is a fun, summer popsicle recipe your kids will love. This summer recipe has a shimmery look and chocolate bubbles.
Total Time
2 hours
5 minutes
Ingredients
1 cup Hawaiian Punch White Water Wave
1/8 teaspoon Blue Shimmer Dust
2 Tablespoons Shimmer Summer Spring Sixlets
1/8 teaspoon White Sparkling Sanding Sugar
popsicle molds
Instructions
Use a measuring glass to add the Hawaiian Punch White Water Wave drink to.
Next, add the blue shimmer dust and mix.
Place a little of the shimmer summer spring Sixlets into each of the popsicle molds.
Then pour the Hawaiian Punch into each of the popsicle molds.
Sprinkle into the popsicles a little bit of the white sanding sugar.
Place the sticks into the popsicle molds and place in the freezer.
Allow the popsicles to freeze for 2 hours.
Take them out and ENJOY!
Notes
You can use more blue shimmer if you like, you can control the color. You can also do other colors if you like, like pink, purple, etc.
Nutrition Information:
Yield:
4
Serving Size:
1
Amount Per Serving:
Calories:

41
Total Fat:

0g
Saturated Fat:

0g
Trans Fat:

0g
Unsaturated Fat:

0g
Cholesterol:

0mg
Sodium:

8mg
Carbohydrates:

11g
Fiber:

0g
Sugar:

10g
Protein:

0g
The Mermaid Popsicles is a popsicle recipe your kids will love. These popsicles have shimmer and chocolate bubbles. Perfect for mermaid ideas for a party
Looking for more fun recipes? Check out these recipes:
Check out my the latest on my other blogs: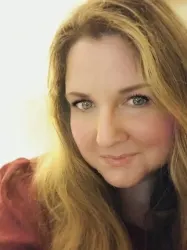 Latest posts by Deanna Samaan
(see all)