This post was most recently updated
Green Tea Sorbet is easy to make. This sorbet recipe is a great green tea recipes! Is sorbet vegan? This sorbet recipe is!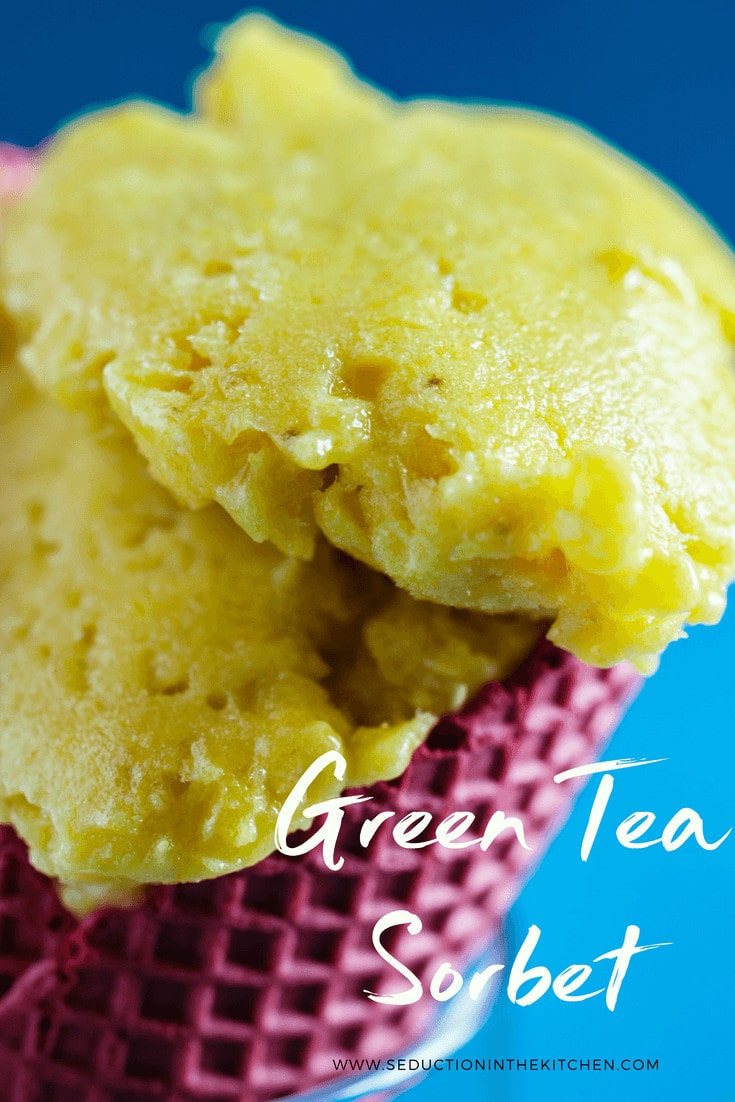 Green Tea Recipes
Green tea is good for you. So green tea recipes are in demand. Besides making a cup of green tea, what else can you make with green tea recipes?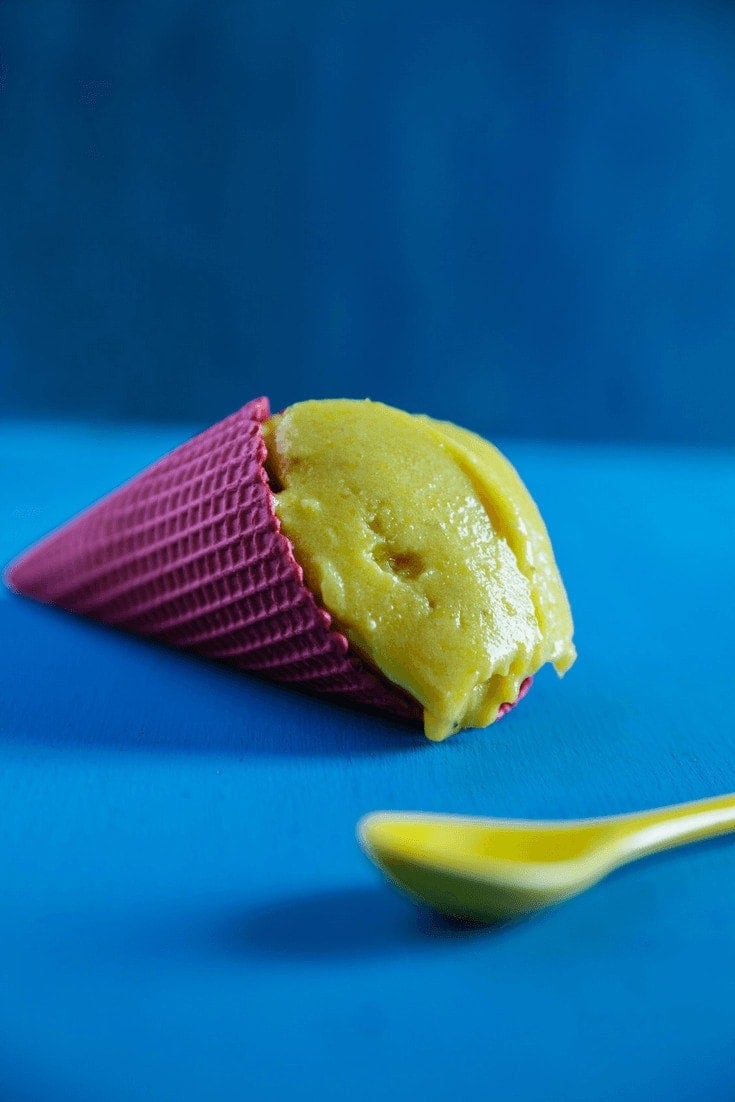 Sorbet Recipe
One way of the green tea recipes I decided to make is a sorbet recipe. What is great about making homemade sorbet is I do not need an ice cream maker for a sorbet recipe!
Making A Green Tea Sorbet
Why I made a green tea sorbet? I really love the health benefits of green tea. Making a green tea sorbet was great to use green tea.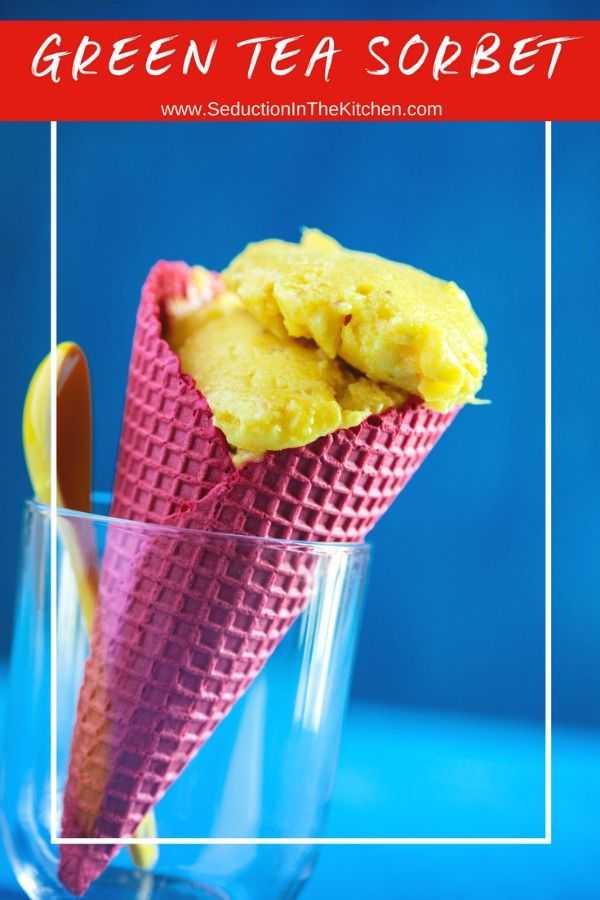 Sorbet Ingredients
Sorbet ingredients are simple. I played around with fresh mint and tea bags for the sorbet ingredients. The end result was this refreshing minty green tea sorbet.
Matcha green tea to make this frozen treat is also wonderful for sorbet ingredients. The matcha worked well as the tea bags did for this green tea frozen dessert.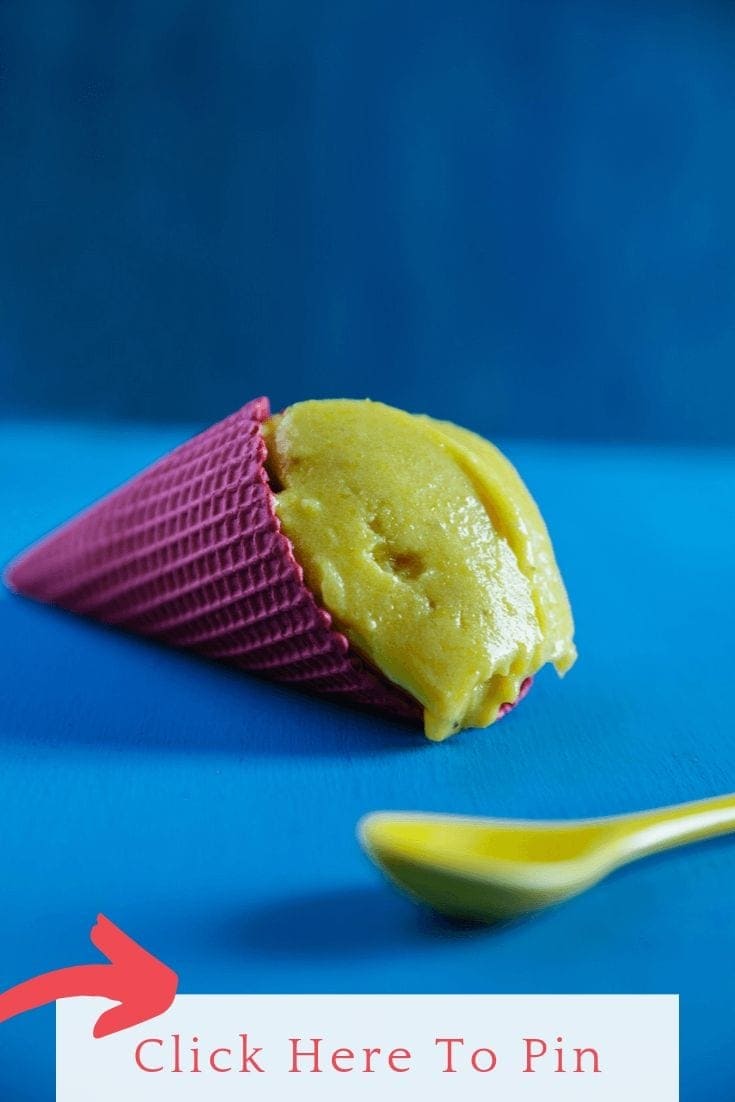 Is Sorbet Vegan
Is sorbet vegan? For this sorbet recipe, yes! This is a vegan sorbet because I used green tea. Also as a bonus, this sorbet is dairy free! So people with food sensitivities will love this sorbet recipe!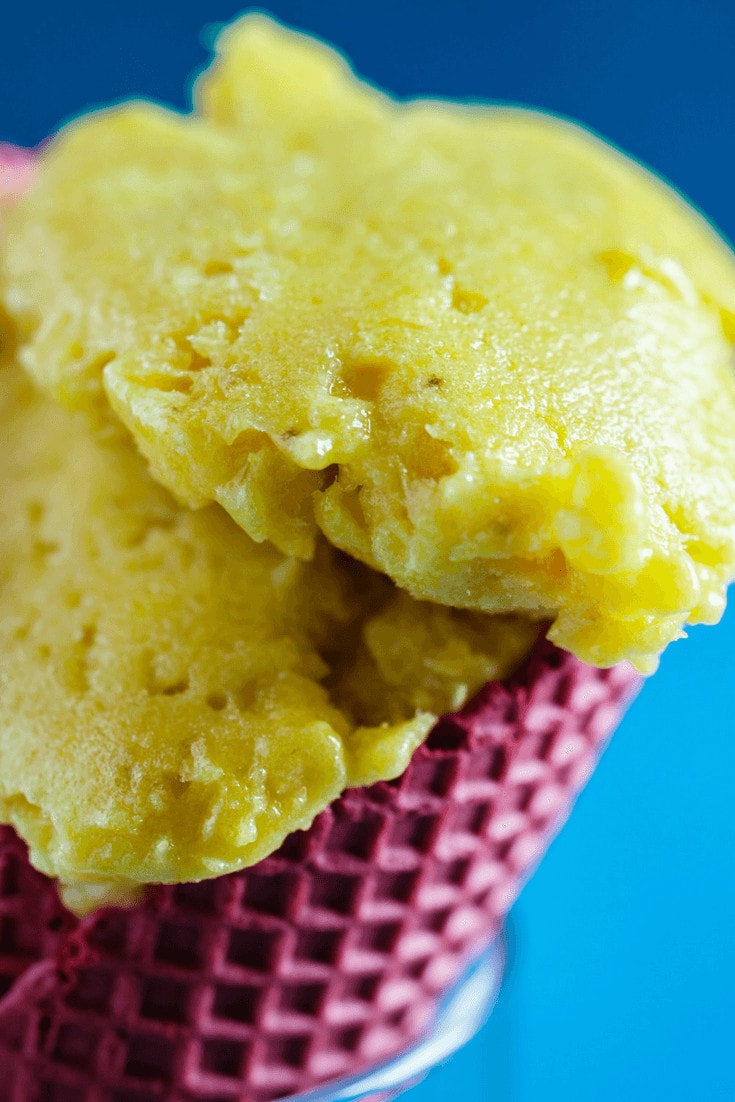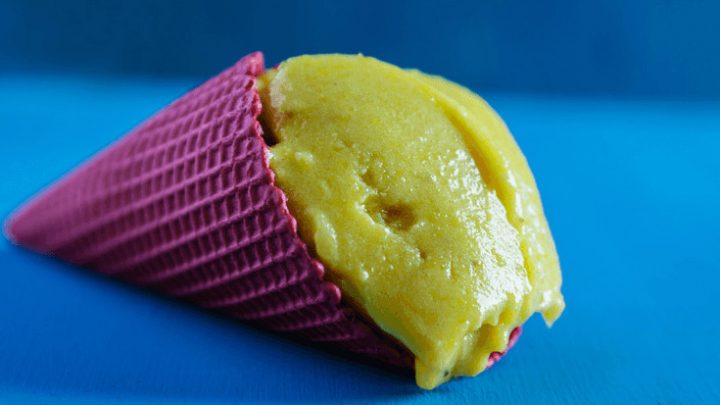 Yield:

serves 6
Green Tea Sorbet Recipe
Cook Time:
1 hour
30 minutes
Total Time:
1 hour
45 minutes
Green Tea Sorbet is easy to make.  This sorbet recipe is a great green tea recipes! Is sorbet vegan? This sorbet recipe is
Ingredients
1 1/2 cups water
1/2 cup sugar
1 teaspoon sugar
10-15 mint leaves
5 green tea bags (or green tea matcha bags)
1 lemon
Instructions
The first thing you need to do is "muddle" or crush the mint leaves. The term "muddle" in drink recipes, like Mint Julep, what it means basically is crush the leaves so that the oil can seep through. So to crush the leaves, use a mortar and pestle. Place the leaves in it with the teaspoon of sugar, and crush it till you see the sugar is evenly disturbed and looks like it is a bit absorbed by the oil from the leaves. If you don't have a mortal and Pestle than simply roll the leaves in your hands with the sugar. Roll the mint like you are wadding up tissue.
Next, combine the 1/2 sugar and water in a small saucepan.
Stir until the sugar is dissolved and bring the sugar water to a boil.
Next, after the water is boiling add the leaves to the water and let it boil for a minute or two longer with the leaves.
Take the minted water off the heat and add the tea bags.
Let the tea bags and mint steep in the water for a good 10-15 minutes.
After 10 minutes or so, remove the tea bags and use a slotted spoon to get the mint leaves out the tea solution.
Squeeze the juice of one lemon into the tea solution and give it a stir.
Pour the tea solution into a large Ziploc bag.
Place it in the freezer.
After half hour in the freezer, give the bag a nice squeeze.
Place back in the freezer let freeze for another half hour
Give it another squeeze should be slushy like sorbet, if not let go back in for another half hour.
Squeeze it one more time, then serve it up and ENJOY!
Notes
Squeezing the ziploc bag is the churning portion. You want to give it a good squeeze, meaning squeeze the contents a few times.
Recommended Products
As an Amazon Associate and member of other affiliate programs, I earn from qualifying purchases.
Nutrition Information:
Yield:
6
Serving Size:
1
Amount Per Serving:
Calories:

86
Total Fat:

0g
Saturated Fat:

0g
Trans Fat:

0g
Unsaturated Fat:

0g
Cholesterol:

0mg
Sodium:

13mg
Carbohydrates:

21g
Fiber:

2g
Sugar:

18g
Protein:

2g
Looking for more sorbet recipes? Check out these recipes:
Check out my the latest on my other blog: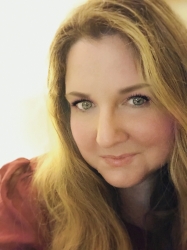 Latest posts by Deanna Samaan
(see all)