This post was most recently updated
Lemon Pound Cake is a rich buttery cake loaded with lots of lemon flavor. This cake is perfect snack with a cup of coffee.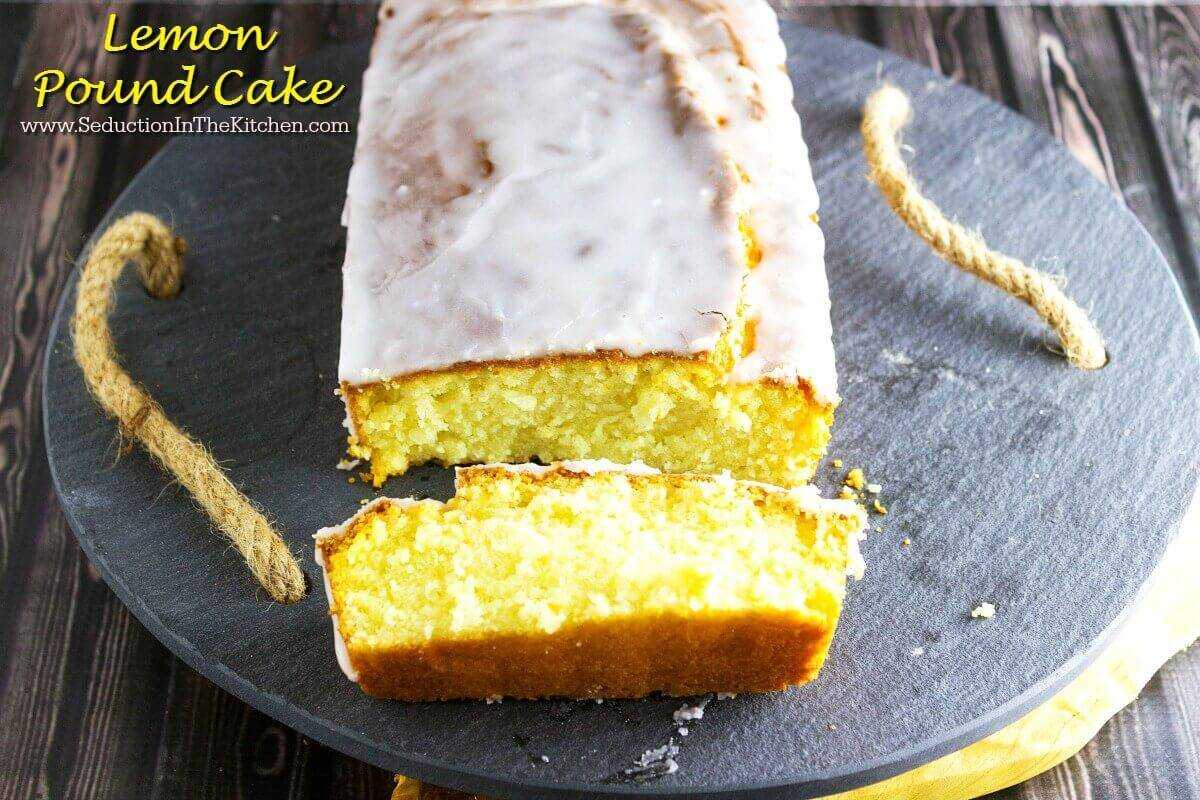 Viral Pinterest
I had one of my recipe pins go viral on Pinterest! The surprise I woke up to one morning when I saw my stats were amazing. What made this even better was this recipe that went viral was on the heels of my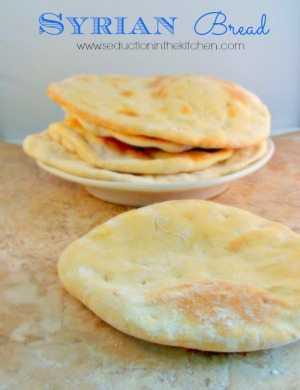 Syrian Bread- 1 Year Later being featured in Huffington Post. So for the past 2 weeks, my stats are booming!
It feels like all the hard work I have been doing, redesigning, updating SEO, learning new ways to edit photos, is paying off. Seduction in the Kitchen is my baby, and I love seeing it have this success. Plus it also makes me feel like wow! I have accomplished something great.
What makes me feel really great about the recipe going viral on Pinterest is I wasn't able to promote the recipe on Facebook like I normally would. Yes, I was in Facebook jail yet again for posting too much in groups. Now you're asking, which recipe am I talking about that went viral?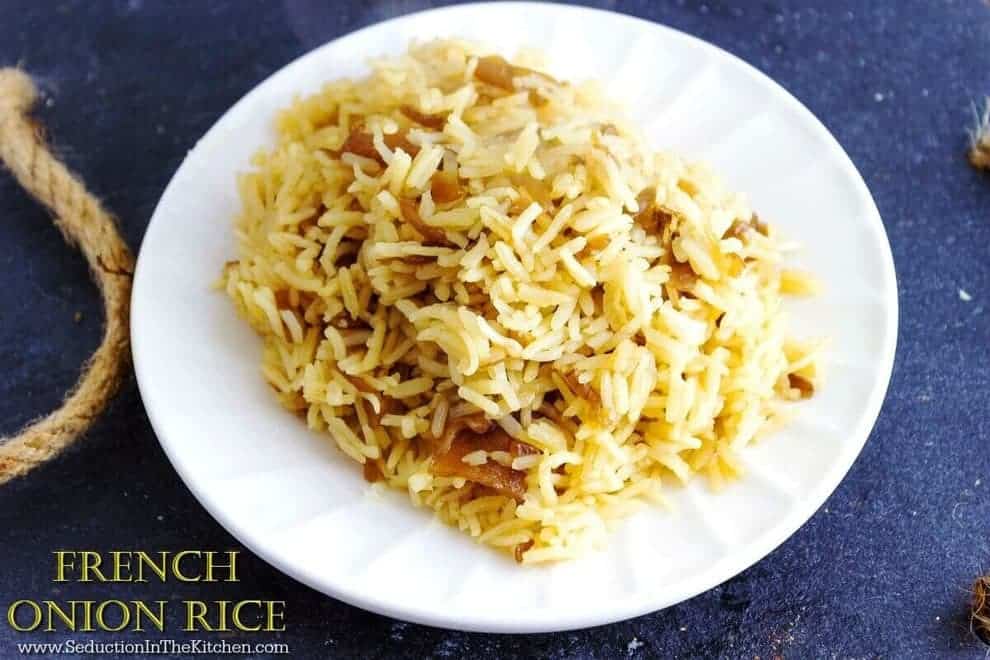 It was the French Onion Rice.
Lemon Pound Cake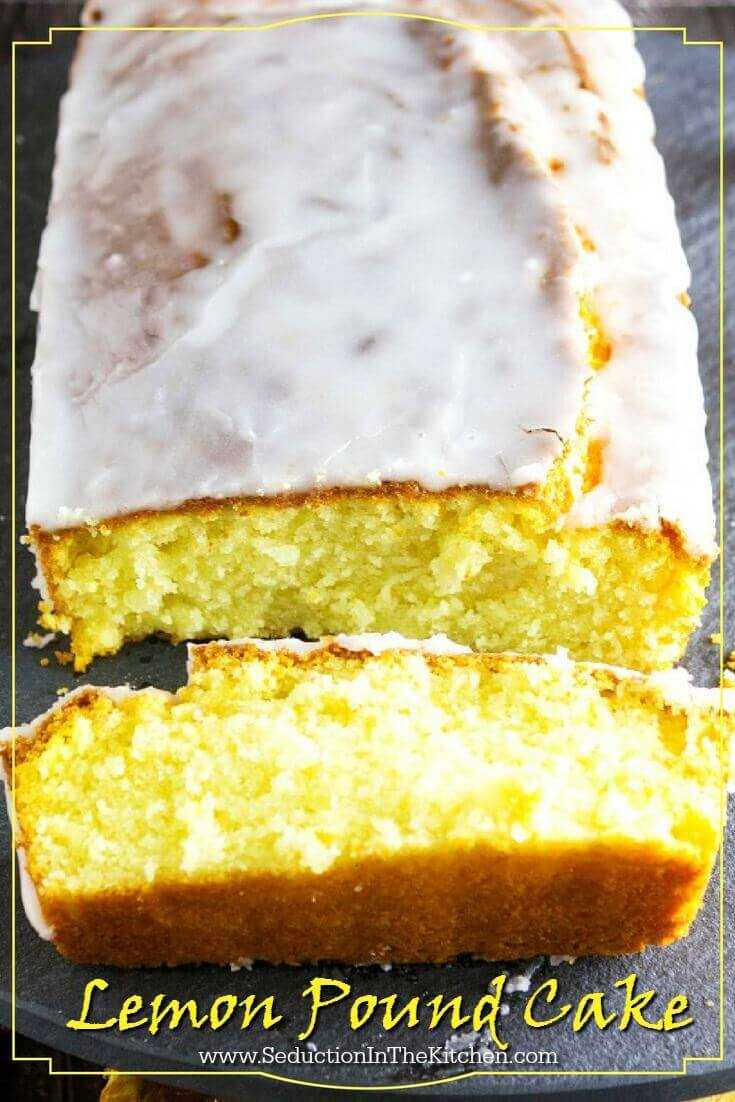 I was thinking I would be publishing this lemon pound cake recipe in the Spring, not in February. However this weather here in Cleveland, well everywhere it seems is CRAZY! Yesterday the temp outside was 70 degrees! It is the warmest February on record according to the news here.
What is ironic, 2 years ago it was the coldest February on record. That was when we had a day where the temp outside went -20. I remember that day because I was doing that favor for work and had to drive to Niles Ohio for them. My car said it was -20 on the turnpike. When I got to a rest stop to get coffee on the drive, I took a photo of the dashboard where it said -20 degrees and put on Facebook.
Anyway, back to the lemon pound cake. I love anything lemon. Lemon is my favorite flavor in the whole world. I admit it was PMS that made me craving a pound cake.
My local store had some Meyer lemons. So I bought them and decided I wanted to make a pound cake with the lemons. I love that tart lemon taste that combines well with the rich butter loaf. To me, this lemon pound cake is a marriage of the two.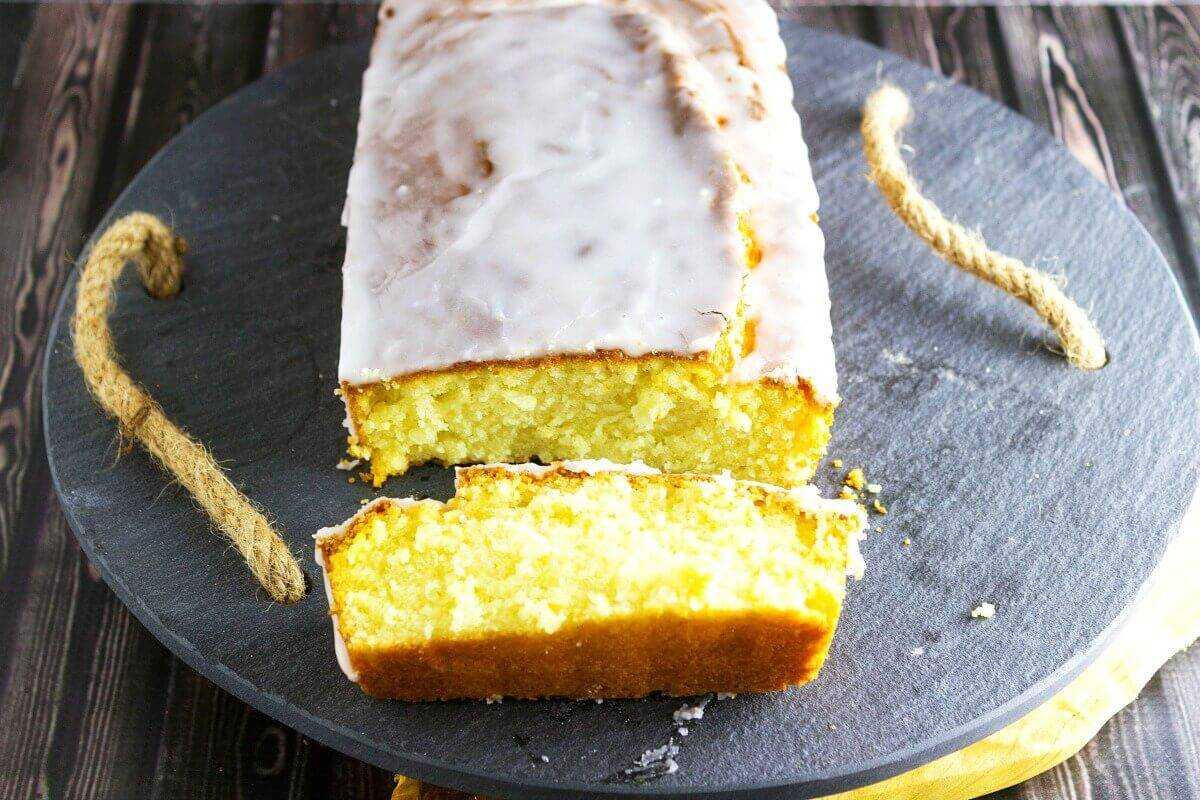 Check out these recipes:
Apple Gorgonzola Salad: Inspired By The Restaurant Buca di Beppo.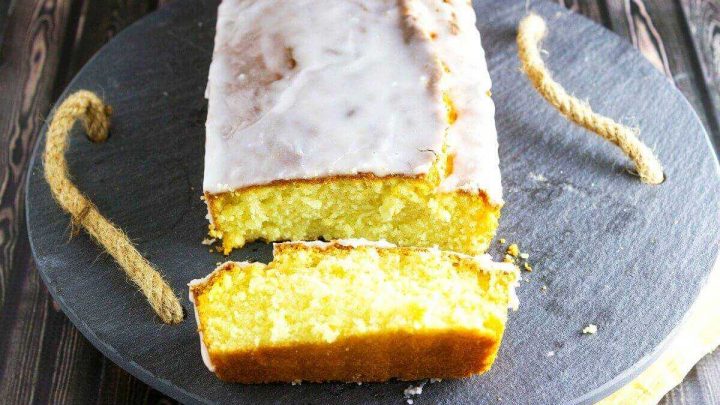 Yield:

6
Lemon Pound Cake
Total Time:
1 hour
10 minutes
Lemon Pound Cake is a rich buttery cake loaded with lots of lemon flavor. This cake is perfect snack with a cup of coffee.
Ingredients
1 cup butter
1 1/2 cups cake flour
1 teaspoon baking powder
1/2 teaspoon salt
1 1/4 cups sugar
Zest of whole lemon
Juice of a whole lemon
4 large eggs
1 1/2 teaspoons vanilla extract
1/2 cup sugar
1/4 cup fresh lemon juice
1 tablespoon lemon zest
Instructions
Preheat oven to 350°.
Grease 9 x 5-inch loaf pan with 1 tablespoon of soft butter.
Dust pan with cake flour.
Mix together flour, baking powder and salt.
In food processor, process sugar and lemon zest until combined.
In a mixing bowl add the butter and sugar mixture. Cream together until it is light and fluffy.
Add lemon juice, eggs and vanilla, process until combined.
Sift flour mixture over eggs in three steps, whisking gently after each addition until just combined.
Pour batter into prepared pan.
Bake for 15 minutes at 350°F.
Reduce oven temperature to 325°F and continue to bake until deep golden brown and skewer in center comes out clean (about 35 minutes).
Cool in pan for 10 minutes.
Turn onto wire rack.
While cake cooling bring sugar, lemon juice and zest to boil in small saucepan.
Stir occasionally to dissolve sugar.
Reduce heat to low and simmer until thickened slightly, about 2 minutes.
With toothpick poke holes on all sides of cake.
Brush on Lemon Glaze.
Allow to cool at room temperature at least one hour before serving.

Slice it up and ENJOY!
Nutrition Information:
Amount Per Serving:
Calories:

678
Total Fat:

34g
Saturated Fat:

21g
Trans Fat:

1g
Cholesterol:

205mg
Sodium:

308mg
Carbohydrates:

87g
Fiber:

1g
Sugar:

59g
Protein:

7g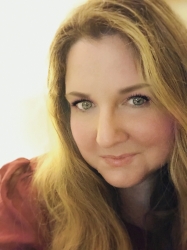 Latest posts by Deanna Samaan
(see all)