This post was most recently updated
Italian Sausage and Peppers Pasta is a simple Italian pasta dish that has sausage and peppers that will delight the taste buds.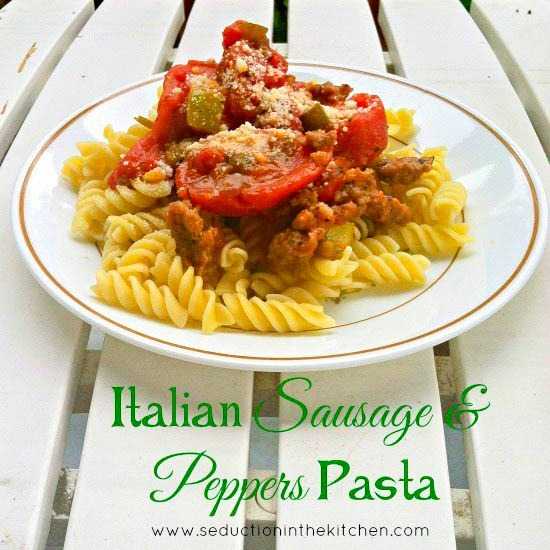 200 posts, I can't believe it, 200 posts! And a few days ago I hit 5200 likes on Facebook and I am very close on Twitter to having 500 followers. If memory recalls, when I had 100 posts, I hit 1000 likes on Facebook. So I wonder what will 300 posts have in store for this little recipe blog?
It is amazing to sit and watch this recipe blog grow. When it comes to blogging, you have an idea, but as you keep writing and posting, you watch the blog take on a life of its own. You may start off with an idea, but then that idea evolves. Ask anyone who does blog in food, crafts, photography, well anything actually, your blog, at one point becomes your baby.
I am slowly making over some the old posts, and I see what I wrote a year ago, take the Salted Caramel Dark Chocolate Cheesecake, originally that post was a huge rant about something happened between me and Virgin Mobile. A year later, I decided I don't want that negativity on that post, so I replaced it with something more upbeat.
It is ok to change, I been saying that since the beginning of the year, change is good. I am very open to change, especially when it is needed in order to evolve and grow. So with that said, I am looking to move Seduction in the Kitchen to WordPress platform.
The main issue with me moving platforms are a few minor things, but by October I will be on the WordPress platform. It is time for this move, I know this, I been told by so many, that I need to switch, I haven't only because I not familiar with the platform as far as coding, and I also, well I have to pay for hosting, and money is tight. I have found a web developer, and he is will be helping me with the move, hosting, and a new design, but It wont be happening till October.
A change I am going to be doing soon, is, I am a Libra, we love being creative, I am getting tired of my background I do for my photos, this one for this sausage pasta recipe is the exception, only because I took it at my mother's house in Pittsburgh. As you see, most have the brown and pinkish marble. So looking to build a new background. I am not 100% sure what I want yet, but I will know when I see it.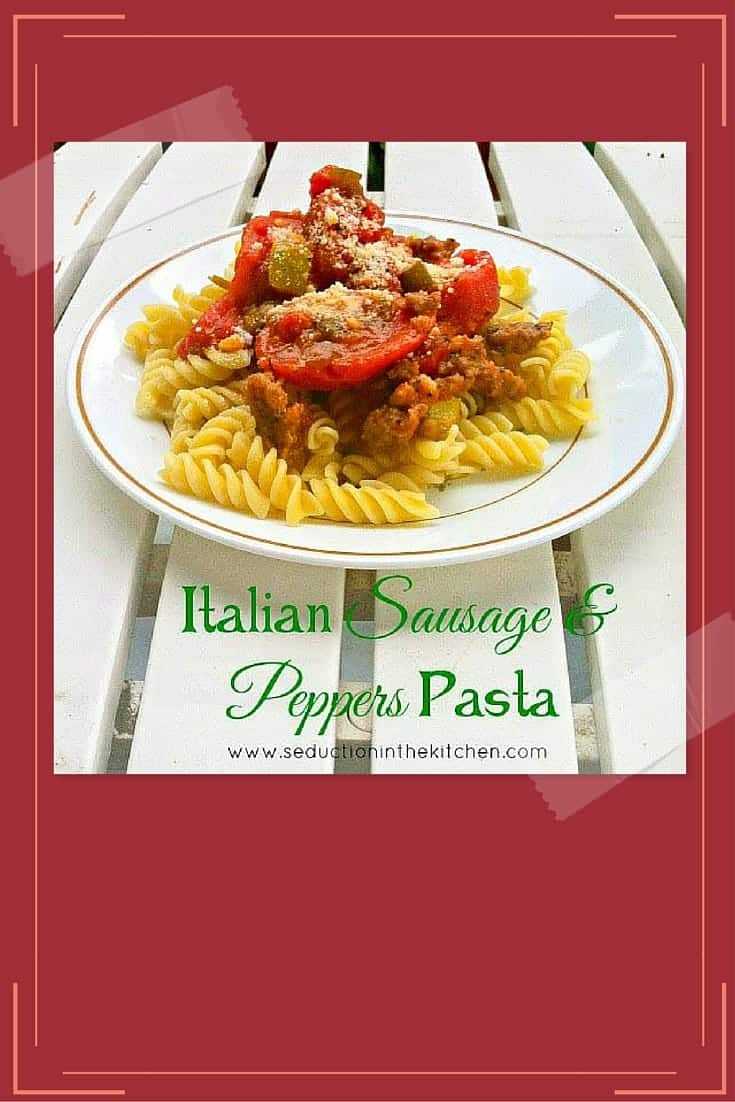 I need to do stuff like this so Seduction in the Kitchen continues to grow. This is my baby, and my baby is growing! Which makes me very happy to see this success.
So let's celebrate this success and milestones. The best food for celebration, in my opinion, is ITALIAN FOODS! So for this special post, I am giving you a very simple Italian recipe. What makes this special too, when I was visiting my family in, Pittsburgh, they let me cook a dish! Yep, this dish! If you recall from past recipe posts, I have mentioned, my family doesn't like to come out the comfort zone when comes to flavoring foods. I am in a way the oddball, I like to step out the comfort zone and like change. Spices to them is salt and pepper and that is it. So trust me when I can get to try something it a huge success! That was what this is a huge success, plus it tastes really good.
Yield:

6 servings
Italian Sausage and Peppers Pasta- 200th Post
A simple Italian pasta dish that has sausage and peppers that will delight the taste buds
Ingredients
2 tablespoons extra virgin olive oil
1 lb ground Italian sausage
2 bell peppers (chopped)
1 large yellow onion (sliced)
3 cloves garlic (finely minced)
2 1/2 cups stewed tomatoes
2 tablespoons fresh basil (chopped)
1 teaspoon Italian seasoning
salt
fresh ground pepper
2 tablespoons Romano cheese
Rotini noodles (cooked)
Instructions
In a large,skillet brown the sausage until it is cooked through. Drain the fat and drain the sausage on paper towels.
In the same pan heat your olive oil add and sauté the peppers, and onions, until the onion is translucent,then add the garlic and sauté gently but do not brown your garlic.
Stir in the tomatoes,basil, spices, Romano cheese and sausage. Cover the pan and simmer all over a medium-low heat for 8-10 minute.
Put the noodles on your plate and then spoon the meat mixture over. Sprinkle with the Parigiano-Reggiano and ENJOY!
Nutrition Information:
Amount Per Serving:
Calories:

390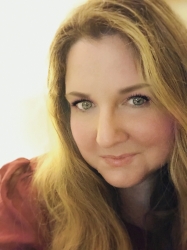 Latest posts by Deanna Samaan
(see all)