This post was most recently updated
Instant Pot Limoncello Bread Pudding based on Carrabba's own bread pudding recipe. The limoncello gives this Italian dessert that sweet yet tart taste. The Instant Pot cooks this challah bread pudding to perfection.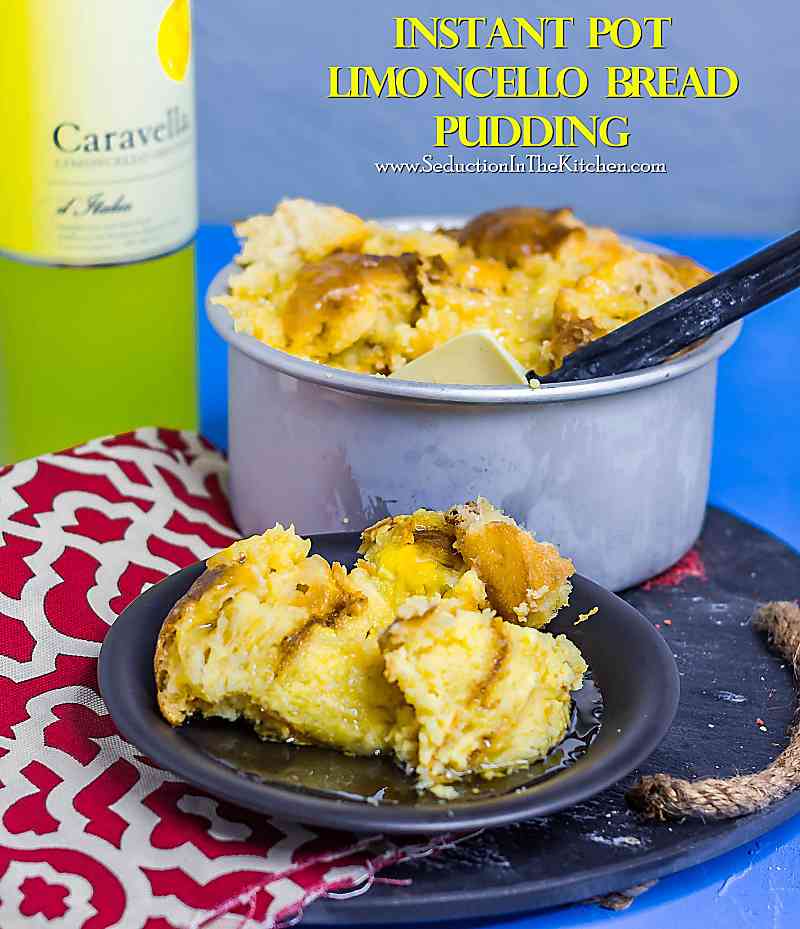 Updates
L
ots to update you guys on. But if I did that this post would be 10 pages long before I get to the Limoncello Bread Pudding recipe! What do I always say? Oh yes, change is good.
Well, one update is the Seduced by Food page, which you can read about in my Sweet Chili Garlic Shrimp recipe. Also, it talks about the new recipe card as well. So be sure to check that post out.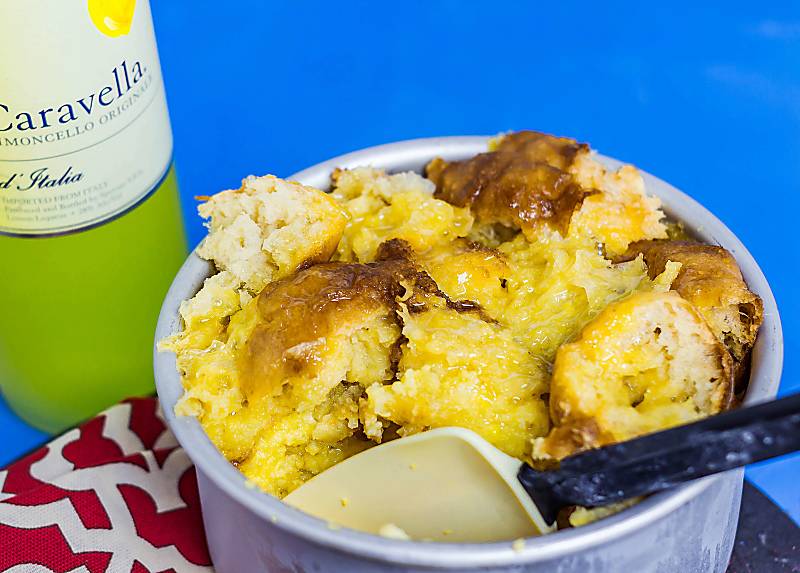 Instant Pot
I am joining the Instant Pot Family. I came across a great deal on an Instant Pot. My Walmart is under construction, so they marked everything down very cheap.
I got my Instant Pot for $30! I could not pass that deal up. No, It is not the recalled version either.
I already did 3 recipe developments in it. I understand why everyone is gaga over Instant Pot. It is mind-blowing!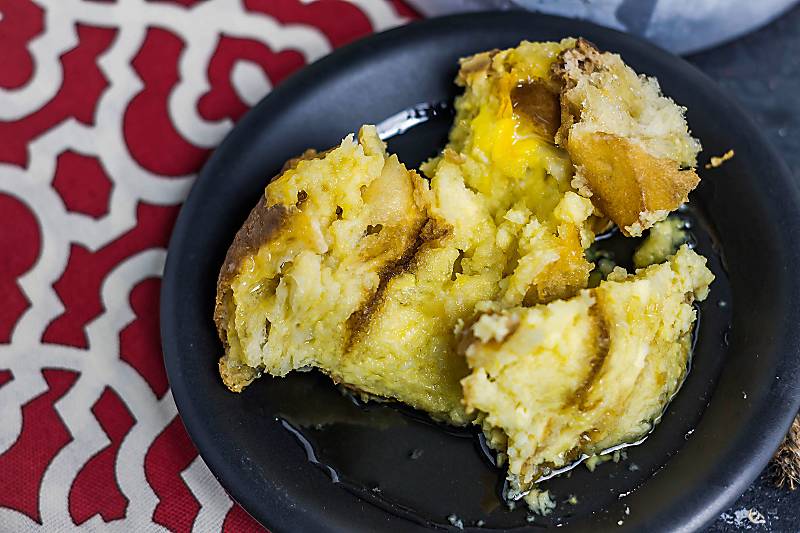 Limoncello and Wine and Lipstick
My one friend got me hooked on Limoncello. I wanted to create a Limoncello Spritzer Cocktail for Wine and Lipstick. Which by the way, is coming along very great.
If you like cocktails you need to check it out. Plus you get to know me a bit better on that blog. Sex in the City with cocktails, you see what I mean when you go over to Wine and Lipstick.
Carrabba's Bread Pudding
Anyway, since I had limoncello, I got inspired by a dessert. I had this limoncello bread pudding at Carrabba's Italian restaurant years ago. It was great!
The cookbook that comes with the Instant Pot has a bread pudding recipe in it. I did a google search to see if I can find a limoncello bread pudding like Carrabba's. There was one on Genious Kitchen.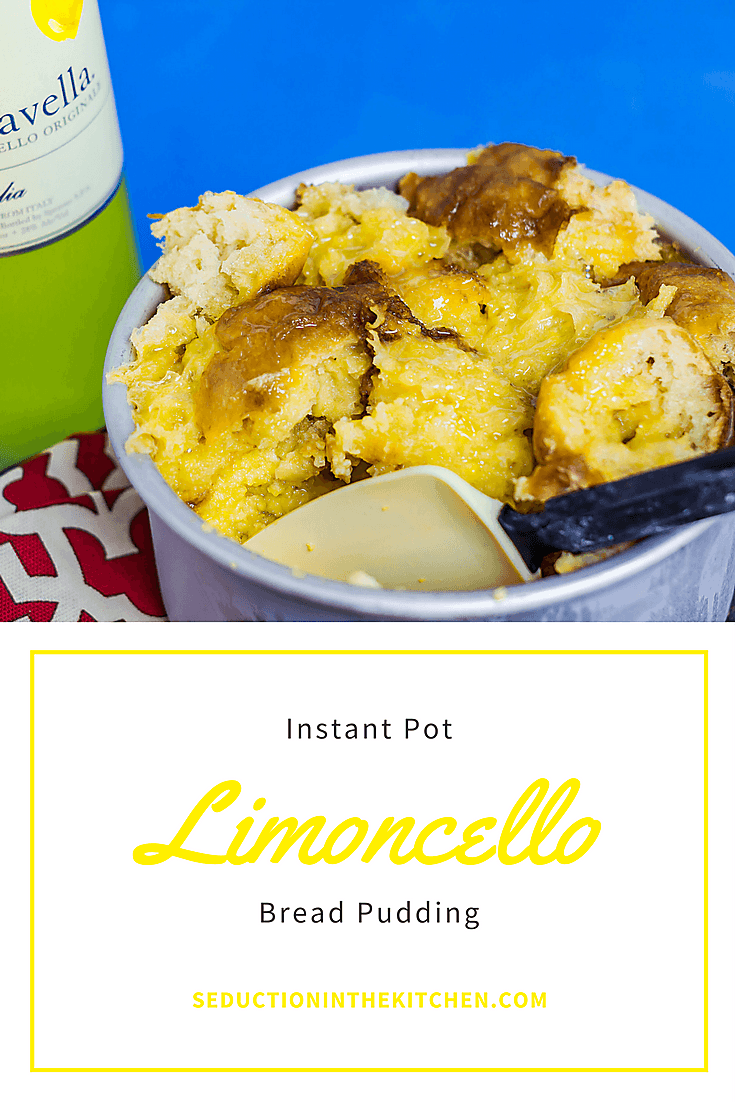 Instant Pot Limoncello Bread Pudding Recipe
Like most recipes, it did need a bit tweaking to be more my taste. So I used that limoncello dessert recipe as a base and challah bread. Then I made it into an Instant Pot Dessert recipe.
The steaming action inside the Instant pot for this recipe made the bread pudding one of the best I have eaten. That was what made me a lover of the Instant Pot. It is amazing.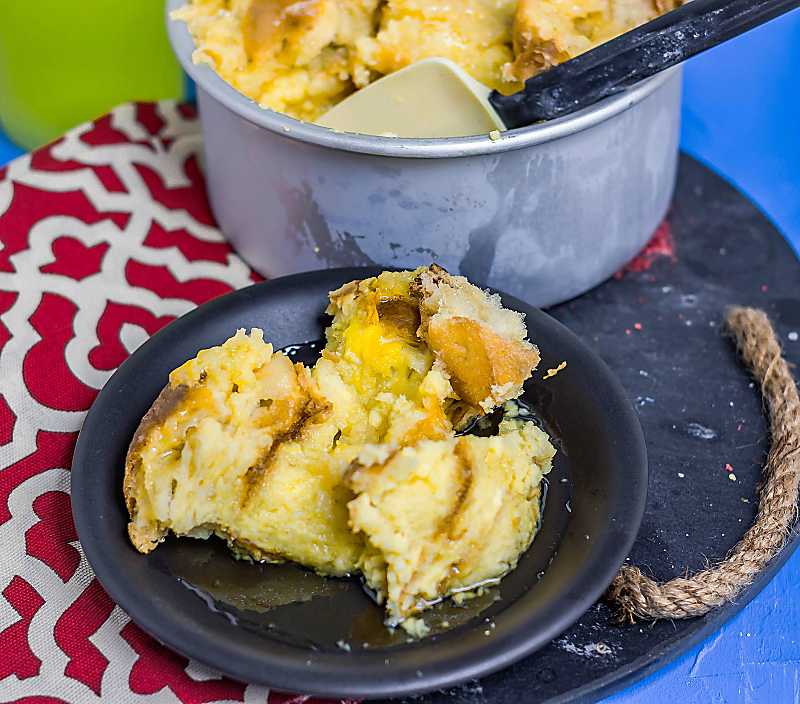 Instant Pot Tips
In making this Limoncello Bread Pudding here is a few tips I have about the Instant Pot.
Buy a lifter rack. It helps get the pan out of the Instant pot without burning yourself.
Get your self a second inner container.
This way you do not have to clean inner pot so much, and you can use it for various recipes on the same day. Like, make a spaghetti dish, which takes 5 minutes to make in instant pot, yes that with uncooked noodles!
With the second container, you can whip up this limoncello bread pudding. You have dinner and dessert all cooked up in the Instant Pot.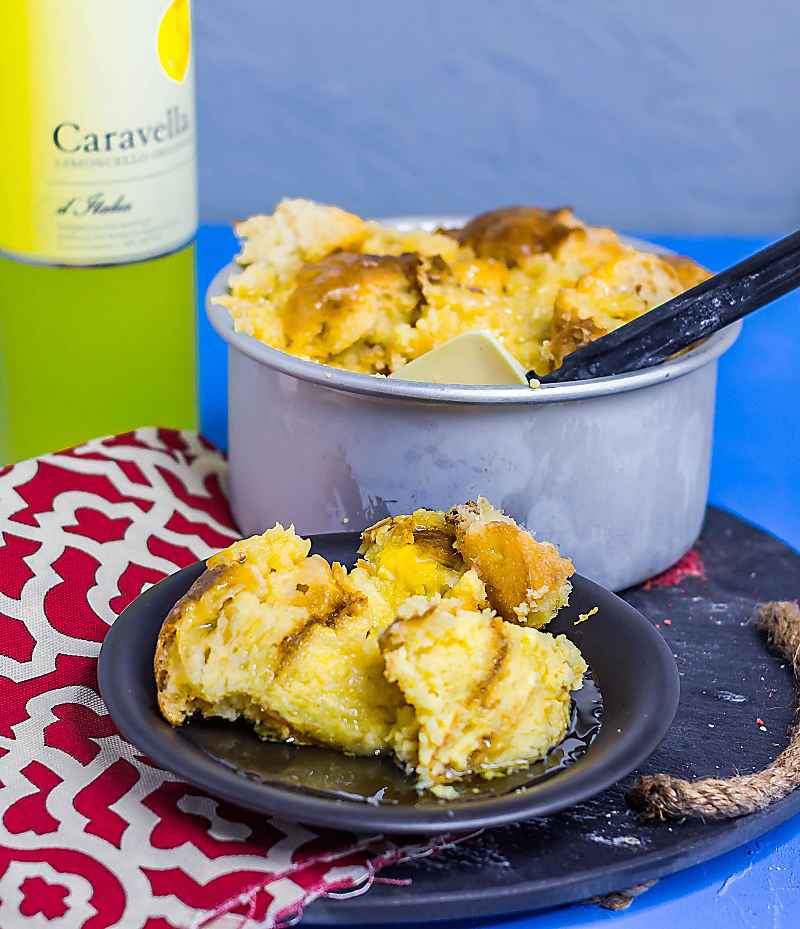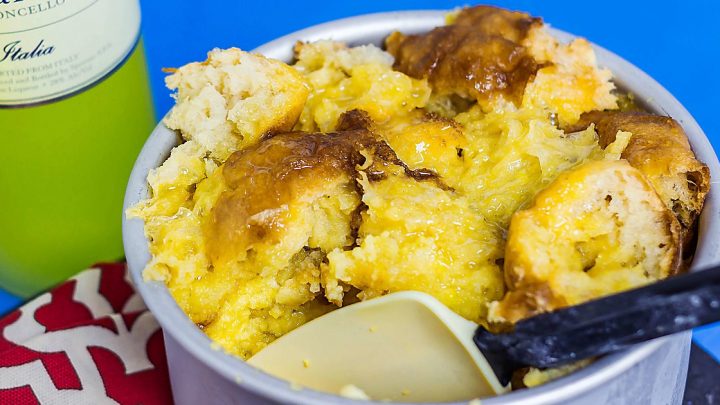 Yield:

Serves 4
Instant Pot Limoncello Bread Pudding Recipe
Instant Pot Limoncello Bread Pudding based on Carrabba's own bread pudding recipe. The limoncello gives this Italian dessert that sweet yet tart taste. The Instant Pot cooks this challah bread pudding to perfection.
Ingredients
3/4 cup heavy cream
3/4 cup milk
1 teaspoon vanilla extract
1/2 cup limoncello
7 large eggs
1/2 cup granulated sugar
4 cups cubed stale challah bread
1/4 cup granulated sugar
1/4 cup limoncello
Instructions
Whisk together the cream, milk, eggs, sugar, vanilla extra, t and limoncello.
Put the bread into a small 8-9 inch round cake pan that can fit into the Instant Pot.
Pour the cream mixture over the bread.
Put 1 1/2 cups of water into the inner container in the Instant Pot.
Using a sling, or the handles of the rack, carefully lower the pan into the Instant Pot.
Place the lid on the pot and set the Steam Release Knob to Sealing.
Using the "manual" button, set time to 30 minutes using the + or - button, or dial.
When cook cycle ends, let Instant Pot naturally release pressure for 15 minutes.
Then turn the knob to Venting for 10 minutes.
Open and carefully remove the pan, using the sling or the rack's handles, be careful removing the pan, be sure to wear at least oven mitts when taking it out.
Glaze
Combine limoncello and sugar in a small pan.
Bring to boil, stirring, to dissolve sugar.
Cook for about a minute.
Drizzle over bread pudding.
Serve it up and ENJOY!
Notes
When you make Instant Pot Recipes that require it to be cooked in a pan like this Limoncello bread pudding, you need to set the pan on the rack inside the inner container, not directly on the bottom of the pot.
The Ultra Insta Pot does not have steam release knob from what I understand. Refer to the manual if you have that Instant Pot.
Nutrition Information:
Amount Per Serving:
Calories:

0
Total Fat:

0g
Saturated Fat:

0g
Sodium:

0mg
Carbohydrates:

0g
Fiber:

0g
Sugar:

0g
Protein:

0g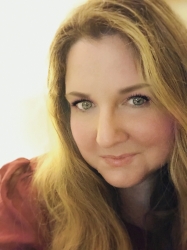 Latest posts by Deanna Samaan
(see all)