This post was most recently updated
This Instant Pot Mushroom and Spinach Frittata is packed full of savory mushrooms, baby spinach, and feta cheese. This frittata recipe is easy to make in the Instant Pot. You will love to serve up this mushroom frittata recipe at Sunday brunch!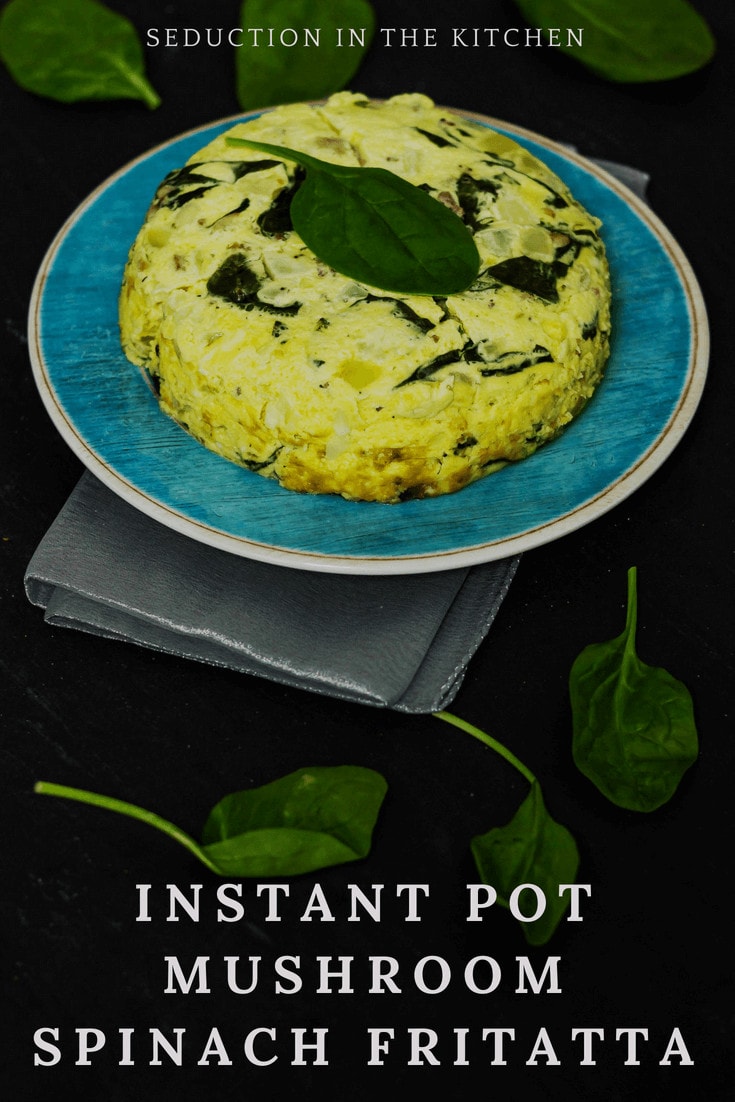 Instant Pot Recipes
I got an Instant Pot and I admit I am addicted to it. I think next to my slow cooker, Instant Pot recipes are now my new favorites to whip up in the kitchen. Why? Because it is a fix and forget it.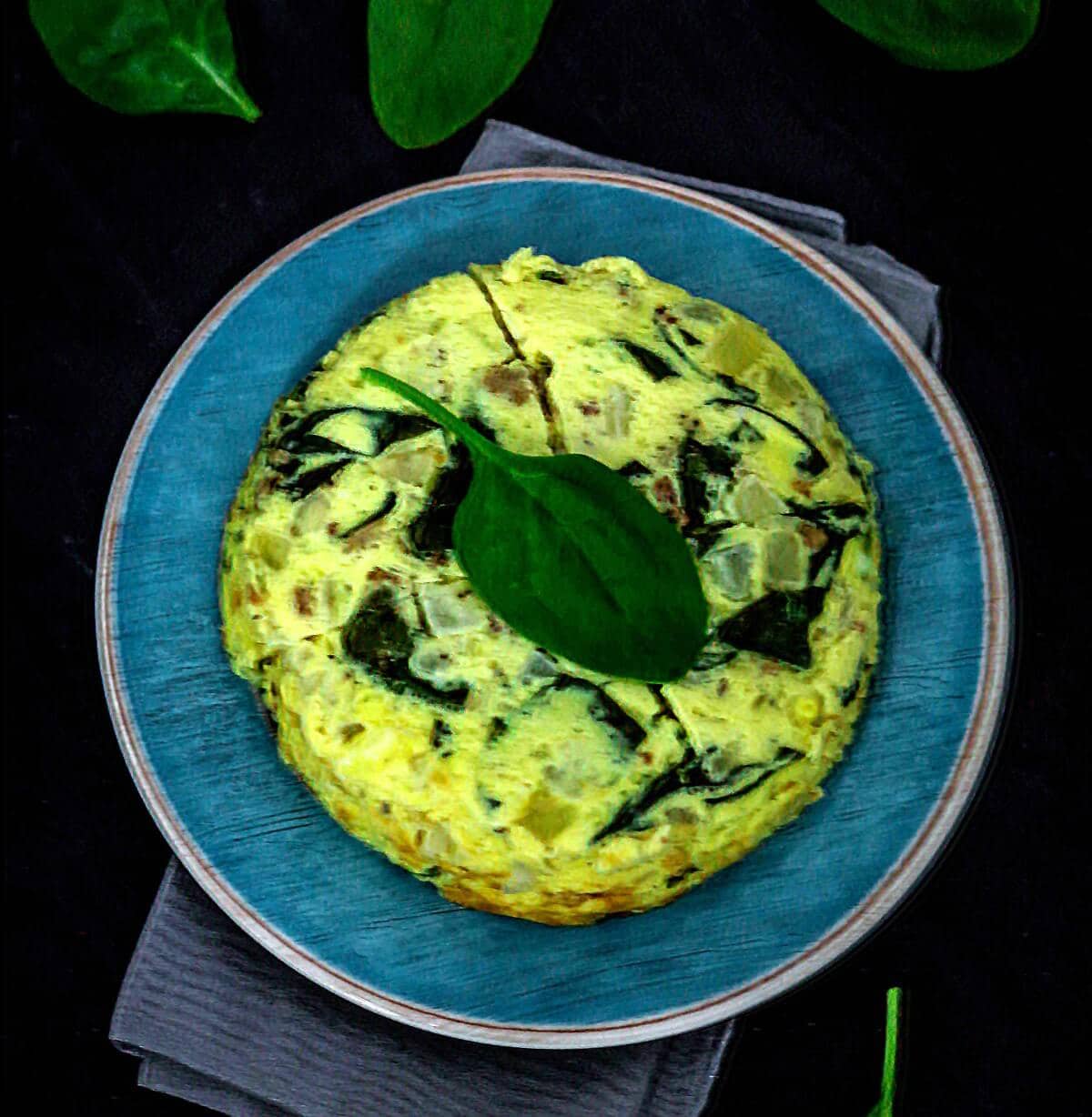 Easy Recipes
One reason I might be in love with my Instant Pot is that I have a need for easy recipes. Since I got back from my much-needed vacation, I realized I need to simplify my life. A frittata recipe made in the slow cooker is exactly what I need for easy recipes.
Feta Cheese Frittata
I am a lover of feta cheese. So I was very inspired to make a feta cheese frittata after I finally got to make an omelet with lemon and feta for the Persian man I adore so much.
When we had this feta egg dish, and I do have to say he loved it, I knew I had to do some type of brunch recipe that features feta. A frittata came to mind.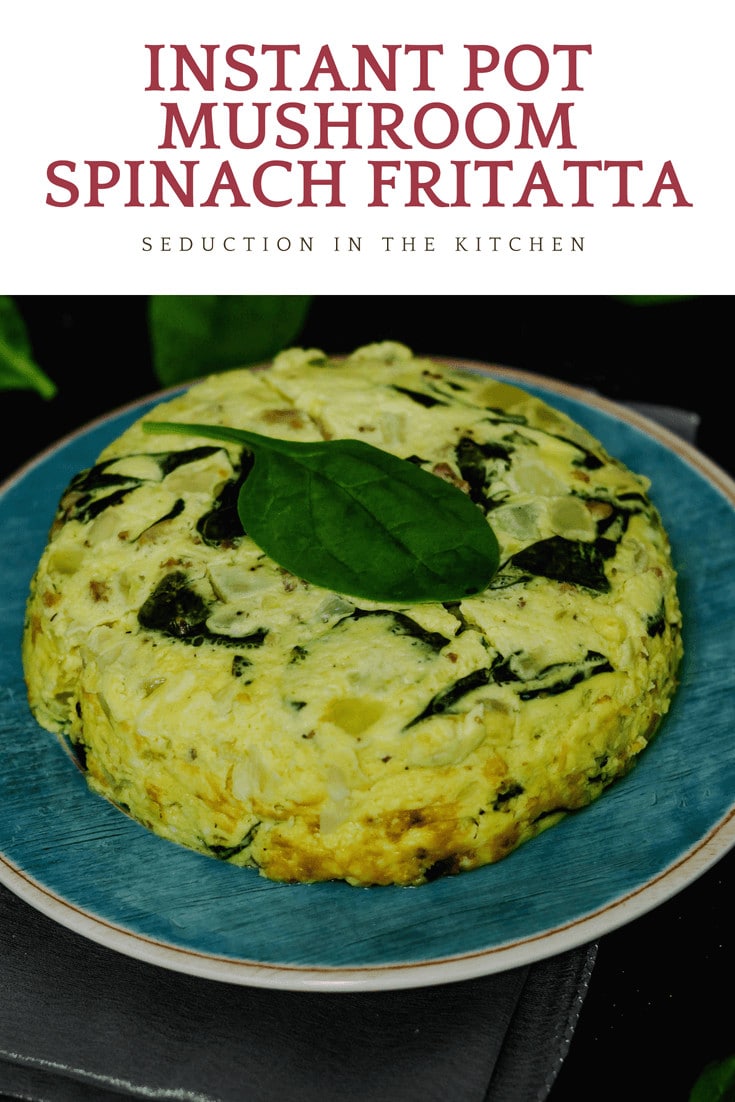 Instant Pot Mushroom and Spinach Frittata
I wanted more than just feta cheese in my Instant Pot frittata. What else could I add to make this a yummy frittata? How about my other favorite, mushrooms.
I have never made a frittata. I made quiches, but never a frittata. So I had to do a bit of research to find a mushroom frittata.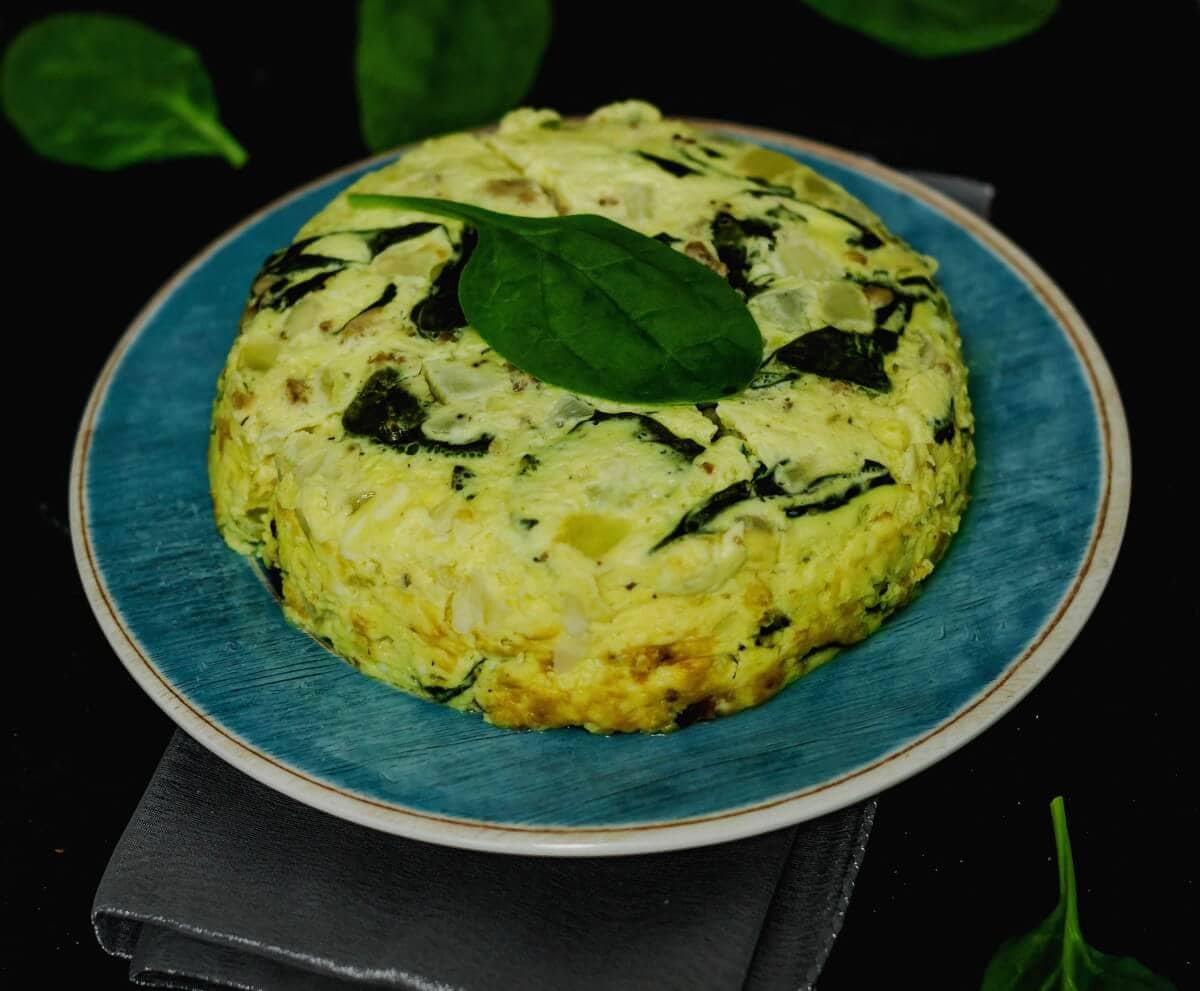 Mushroom Frittata Recipe
In my research, I found this mushroom and spinach frittata recipe from the New York Times. It sounded perfect. I knew I could modify that spinach frittata recipe and make an Instant Pot recipe with feta.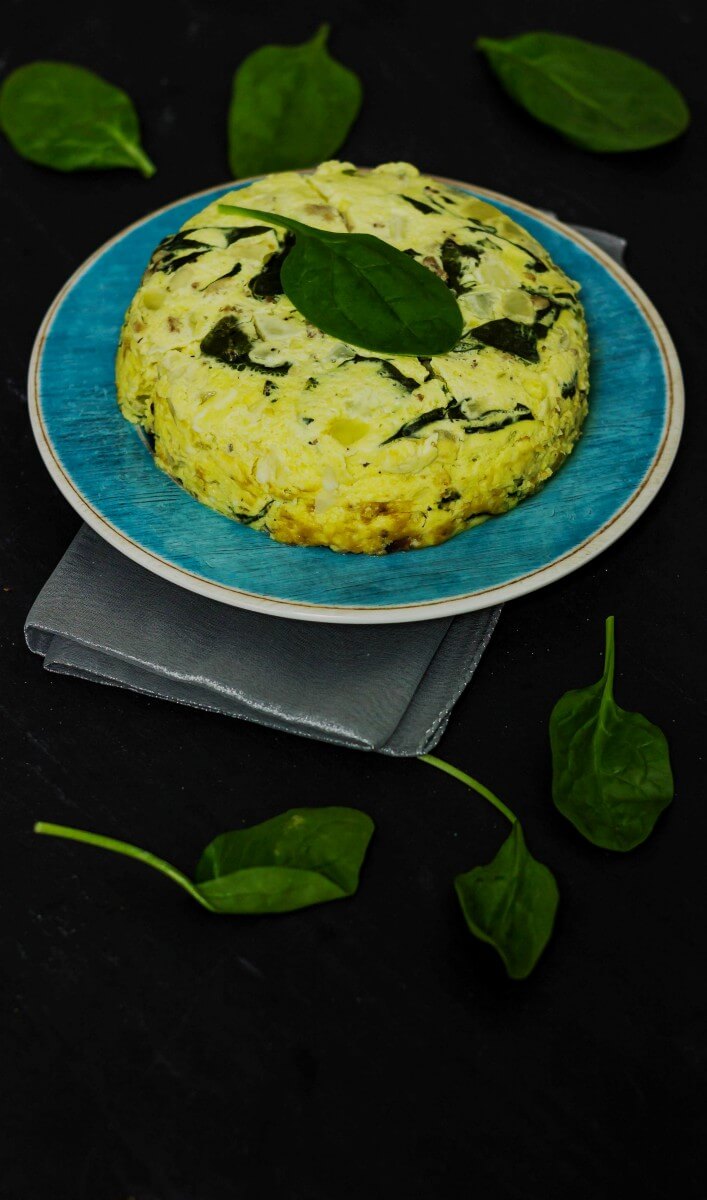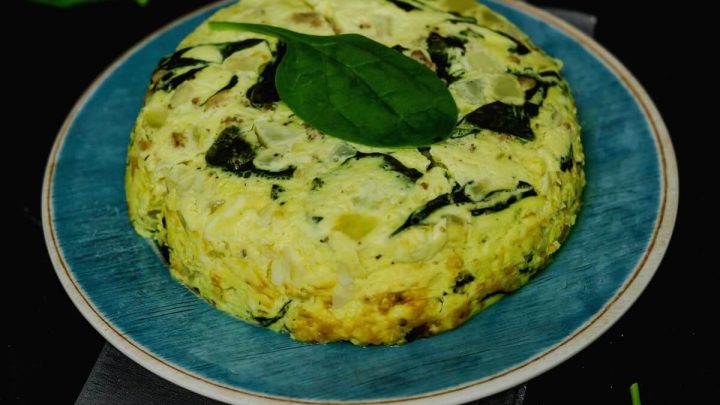 Yield:

6 Servings
Instant Pot Mushroom and Spinach Frittata Recipe
This Instant Pot Mushroom and Spinach Frittata is packed full of savory mushrooms, baby spinach, and feta cheese.
Ingredients
2 tablespoons extra virgin olive oil
 8 ounce mushrooms. sliced
1/2 small onion, chopped
 1/4 teaspoon freshly ground pepper
1 teaspoon Vegeta seasoning
2 garlic cloves, minced
6-ounce bag baby spinach, rinsed
8 eggs
¼ cup crumbled feta
1 tablespoon lemon juice
2 tablespoons low-fat milk
Instructions
Heat the olive oil over medium-high heat in a skillet and add the mushrooms and onions.
Cook the mushrooms and onions, stirring constantly for about 3 minutes.
Add Vegeta, pepper, lemon juice, and the garlic, and stir together until the garlic is fragrant, about 30 seconds.
Take the skillet off the heat and let it cool.
Beat the eggs in a large bowl.
Add the milk, feta, and mushroom mixture to the eggs.
Tear the baby spinach, and add it to the mixture and give everything a good stir.
Using butter or non-stick spray lightly coat a 7-cup heatproof glass or metal container.
Create a sling for the container.
Pour 2 cups of water into the Instant Pot and set the trivet inside.
Lift the container on the sling and place it in the Instant Pot on top of the trivet.
Secure the lid and set the vent knob to sealing.  Using the manual setting set the time to 25 minutes.
When the timer goes off, let the pressure release naturally for 10 minutes.
Carefully remove the container with the sling.
Serve it up and enjoy!
Notes
To create a sling for Instant Pot recipes:
Take aluminum foil about 20 inches long and fold it in half lengthwise twice.  Center the container in the center of it. This is a sling.
Nutrition Information:
Amount Per Serving:
Calories:

175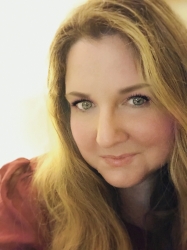 Latest posts by Deanna Samaan
(see all)