This post was most recently updated
Honey Mustard Shrimp Burgers are a low fat, grilled shrimp burger recipe. This honey mustard shrimp is so simple to make with only a few ingredients. This will be your new alternative burger recipe! Serves 2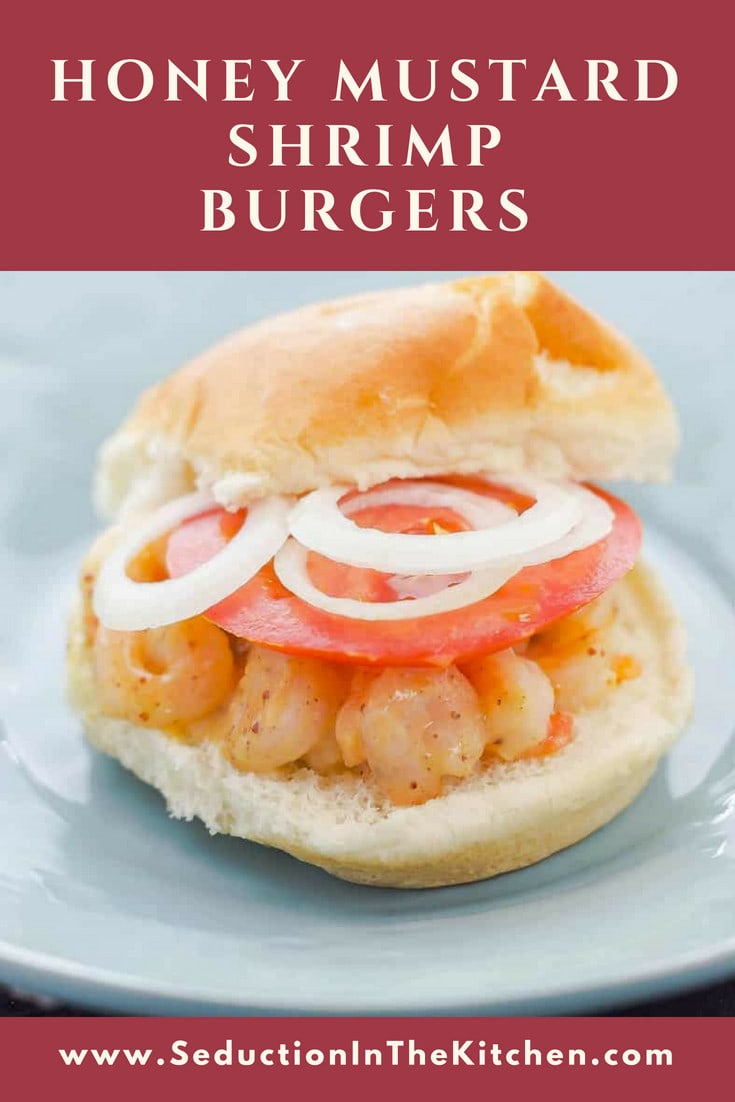 Shrimp Hamburger
I never knew you could have a shrimp hamburger. That is until I went out to eat and saw a shrimp burger on a menu. The name is as it suggests it a bunch shrimp on a bun and it makes a grilled shrimp burger recipe.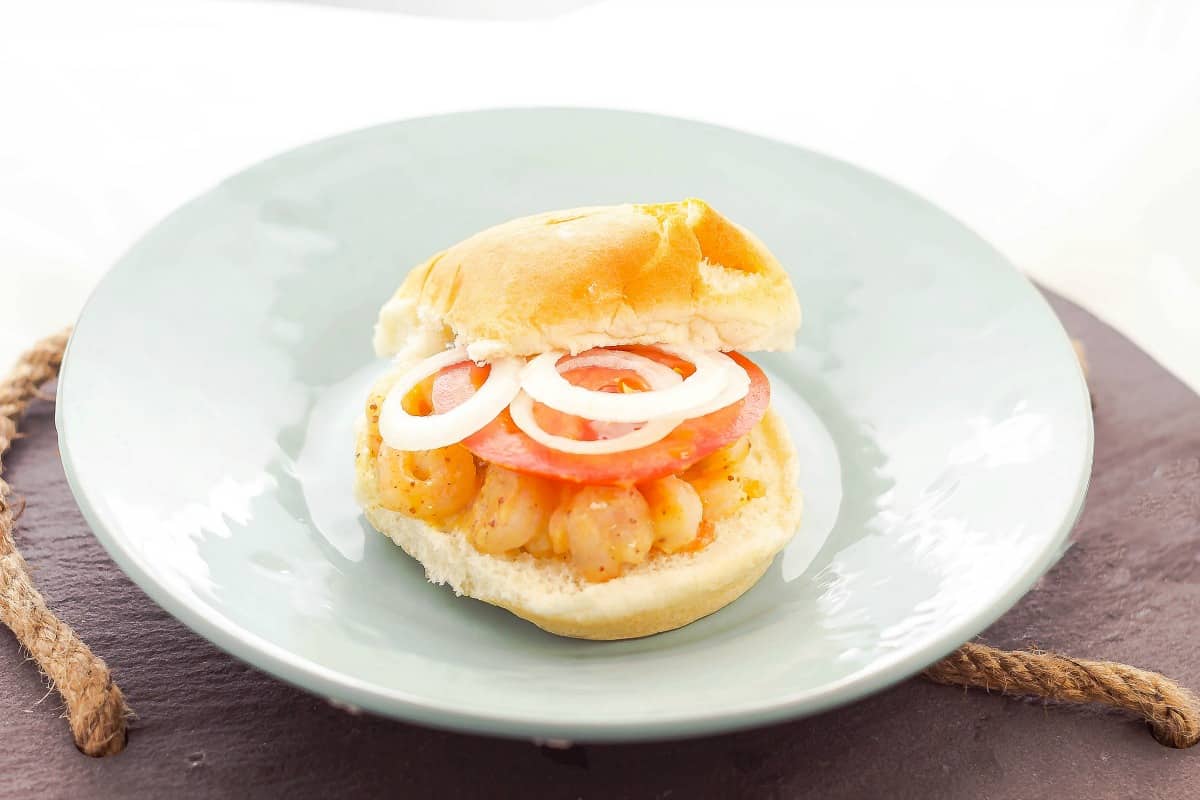 Grilled Shrimp Burger Recipe
The first time I made a grilled shrimp burger recipe it was for my Cajun Shrimp Burgers with Avocado Mayo: Cajun Heat With Cool Avocado. People loved that shrimp burger recipe. So I been wanting to do another one.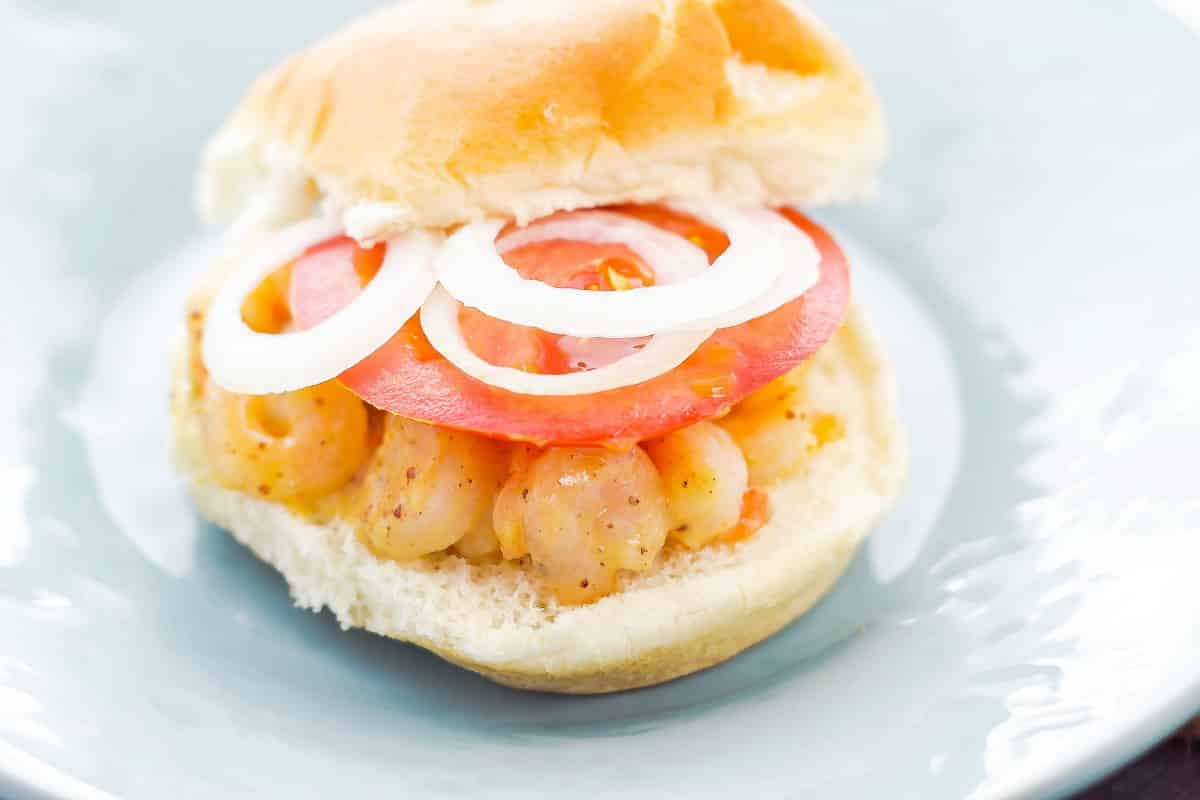 Honey Mustard Shrimp Burgers
I finally came up with a new shrimp burger recipe: The Honey Mustard Shrimp Burgers. I have been on a honey mustard kick lately and felt that a honey mustard shrimp recipe would be perfect.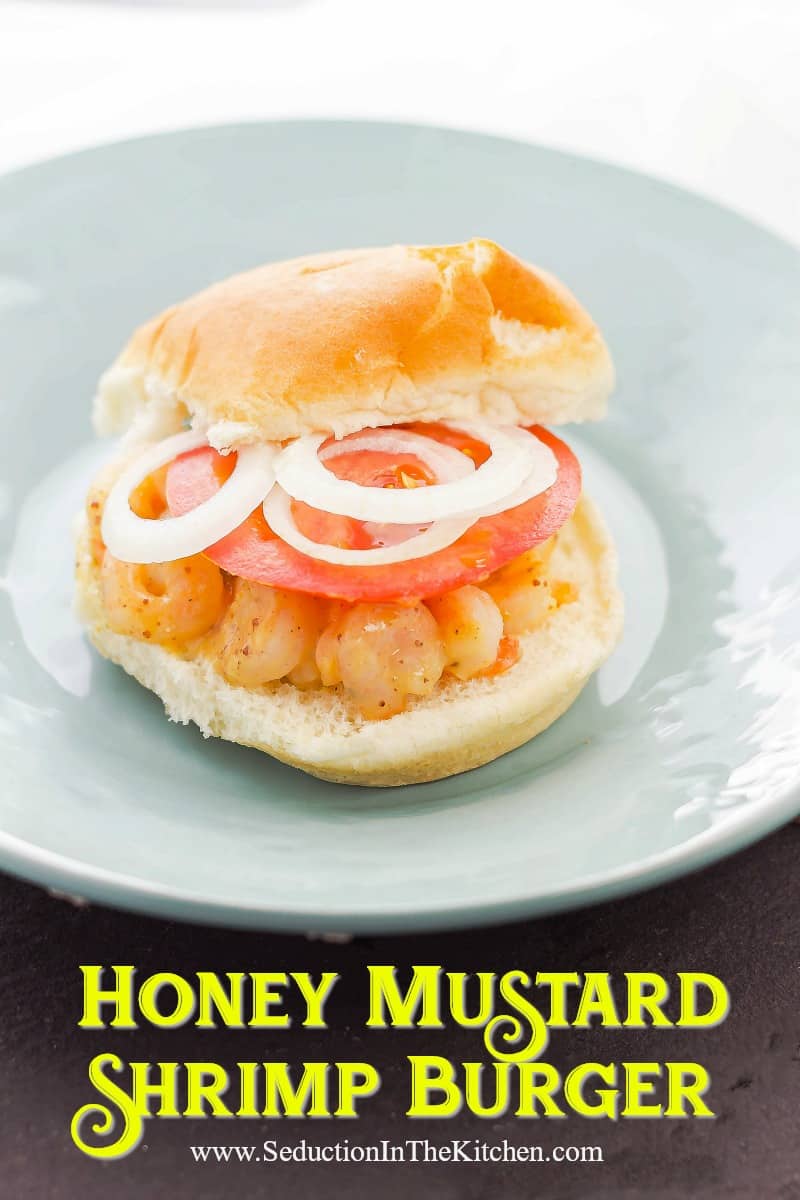 Shrimp Burger Recipe
Why did I want to make another shrimp burger recipe? I am watching calories again. So I need something a bit leaner and shrimp is perfect lean protein. So creating a shrimp burger recipe was a great solution.
Honey Mustard Shrimp
The idea for a honey mustard shrimp popped into my head when I saw a bottle of honey mustard in the store. Honey mustard is very easy to make, so I quickly created a honey mustard sauce.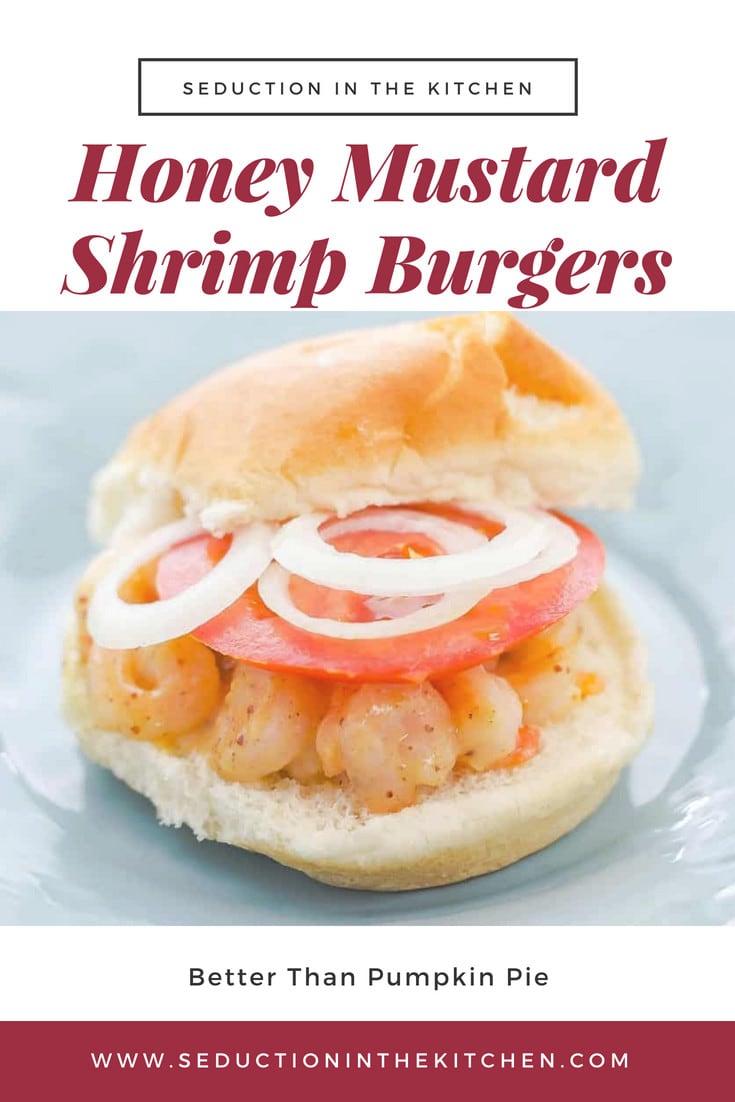 Shrimp Burger
When I sauteed the shrimp in the honey mustard, placed on the bun, then topped off with a little mayo, that was when this shrimp burger was born! I wanted to keep this Honey Mustard Shrimp Burgers simple and but also wanted the honey mustard to be the main flavor of this shrimp burger recipe.
So to top this shrimp hamburger off I just added tomato and a little bit of sliced onion. WOW! This shrimp burger was amazing. If you love simple, then you will love this grilled shrimp burger recipe.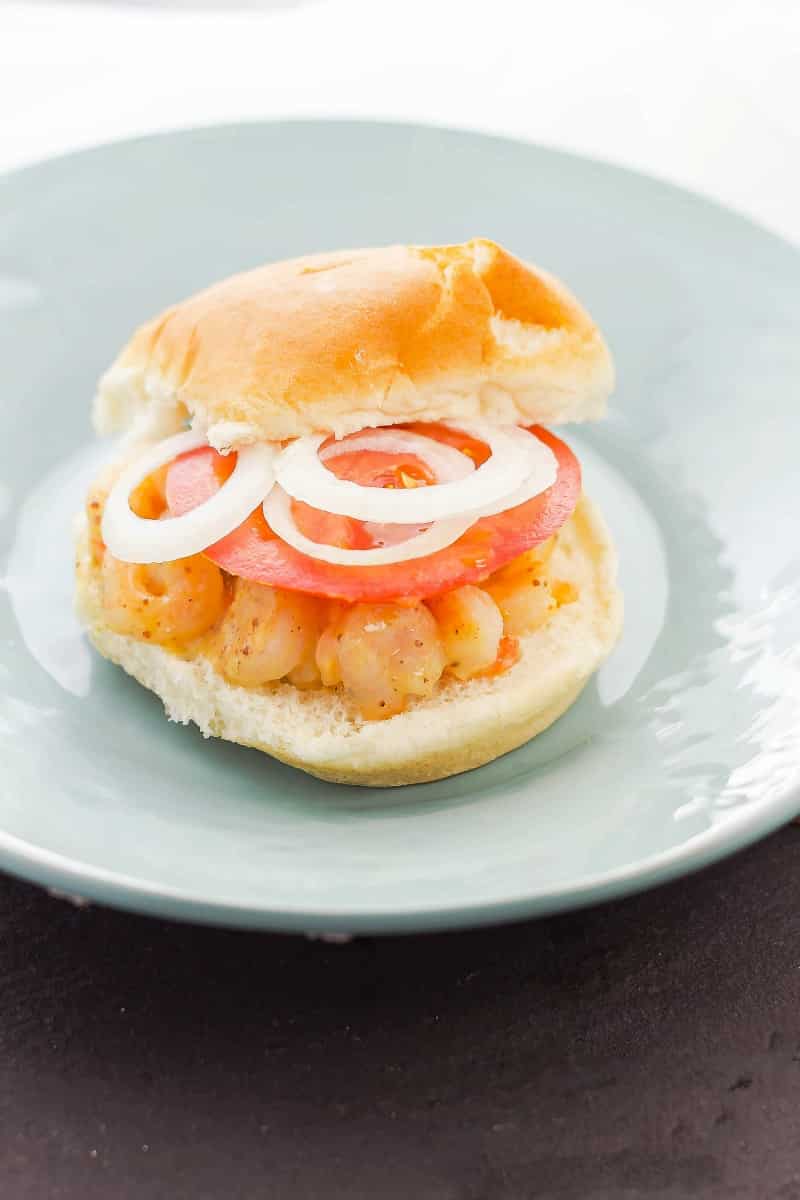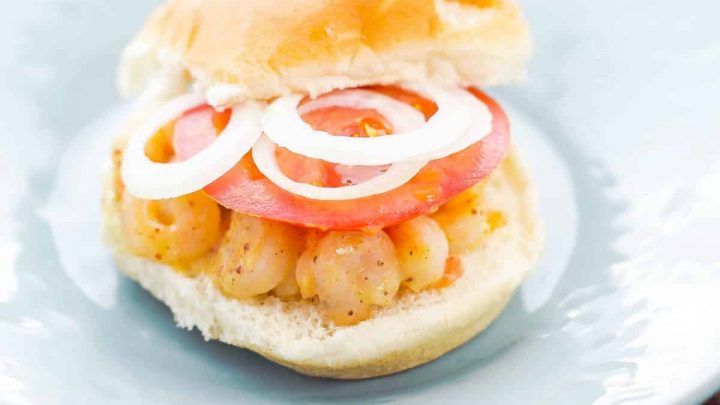 Yield:

2
Honey Mustard Shrimp Burgers Recipe
Honey Mustard Shrimp Burgers are a low fat, flavorful burger that is so simple to make with only a few ingredients.
Ingredients
3 tablespoons stone ground mustard
1 tablespoon Dijon mustard
2 tablespoon honey
1 tablespoon olive oil
1 lb raw shrimp, tailless and deveined
2 hamburger buns
tomato, sliced
onion, sliced thin
mayonnaise
Instructions
In a skillet, heat up the olive oil. Add the raw shrimp and saute the shrimp till they turn pink. About 2-3 minutes. Next, add the mustards and the honey to the pan. Stirring constantly till everything is mixed together. Let the honey mustard sauce cook with the shrimp for about 2-3 minutes. Keep stirring so it doesn't burn. Take the shrimp off the heat. Place a layer of the honey mustard shrimp on the bottom part of the bun. Add the tomato and onions. Spread a little of the mayonnaise on the top part the bun and place it on top. Serve it up and ENJOY!
Notes
To grill: Marinade the shrimp in the honey mustard and then skewer it. Place on a grill and grill on each side for 1-2 minutes till the shrimp turn pink.
Nutrition Information:
Amount Per Serving:
Calories:

451
Total Fat:

10g
Saturated Fat:

2g
Trans Fat:

0g
Cholesterol:

365mg
Sodium:

812mg
Carbohydrates:

40g
Fiber:

2g
Sugar:

20g
Protein:

51g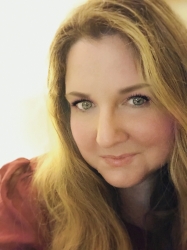 Latest posts by Deanna Samaan
(see all)