I am a participant in the Amazon Services LLC Associate Program, an affiliate advertising program designed to provide a means for me to earn fees to Amazon.com and affiliate sites.
[intro]Greek Spinach and Feta Chicken Burgers are a tasty Greek-inspired low fat chicken burger recipe. These healthy chicken burgers are made with ground chicken. Who said you cant have a healthy burger that is tasty?[/intro]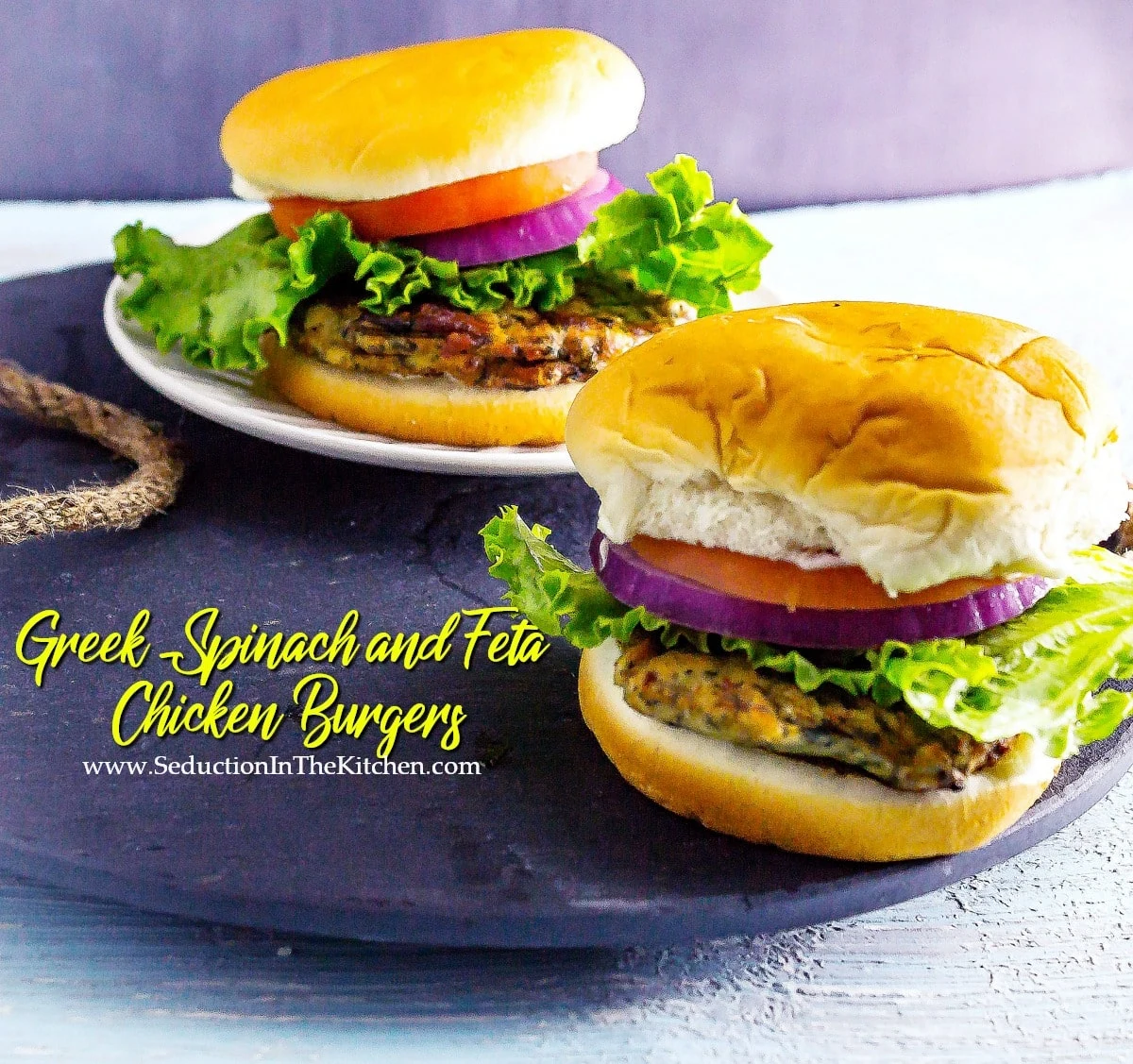 Just Breathe
I saw a saying this guy put on Instagram that said:
Breathe, it was just a bad day. Not a bad life.
It made me smile. Why? Because it is true. I just happen to have had a bad day that day I saw that posted on Instagram.
Signs Are Everywhere
A long time ago, I was told there are signs everywhere, we just need to pay attention. I come to find that saying is also true. I needed to see that breathe saying on Instagram. It was a sign I was paying attention.
How was it a sign? I needed to know that things would be ok for me. That saying helped me realize that.
Sometimes you just need to open your eyes and look around. You see what you need. That advice I got years ago that signs are everywhere, I try to remember that. I don't always pay attention but sometimes I do.
More Recipes
Before I start talking about these Greek Spinach and Feta Chicken Burgers, I had an epiphany. In a way, it was a sign. I actually was trying to figure out a way I can share my recipes better on Facebook when I saw a blip of info on Google that inspired me.
What in the world am I babbling about? My email newsletter. I have added something exclusive just for email subscribers, a freebie library for them.
I have some cool downloadables in there. Plus I am going to be adding recipe eBooks that contain recipes not found here on the blog. It is a great resource just for my email subscribers!
I sent out an email today to them announcing this new feature for them. If you like access to these freebies and recipes, all you have to do is sign up and be on my email list!
Greek Spinach and Feta Chicken Burgers
How did the idea of the Greek Spinach and Feta Chicken Burgers come to be? Honestly, I texted the man I adore and can not quit, yes that Persian man. He inspired me for this low fat chicken burger recipe.
I know I am hopeless when comes to him. I have no idea why we are so attracted to each other. He did inspire this great healthy chicken burgers with ground chicken.
I would not have thought to do low fat burgers if it wasn't for his idea. He texted me back, chicken burger. He loves chicken. Well, the chicken burger suggestion it did spark my imagination.
Chicken And Spinach Burgers Recipe
The farmer's market I love to go to, there is a chicken vendor there. He does these really great chicken burgers. One flavor he has is a feta and spinach chicken burger.
Cavender Greek Seasoning Recipes For Chicken
I realized I can make my own version of that chicken and spinach burgers recipe, but I wanted to make more Greek flavoring. Enter in one my favorites Cavender Greek Seasoning.
I love Greek flavors. There something about that Greek spice from Cavender's. Add some lemon spinach and feta, oh does it taste so good to me.
Ok, let's season up some ground chicken and start the Greek Spinach and Feta Chicken Burger creation. You know what it was simply AMAZING! These Greek feta burgers are not only low fat burgers but they will please the pickiest of eaters.
Yield: 4 burgers
Greek Spinach and Feta Chicken Burgers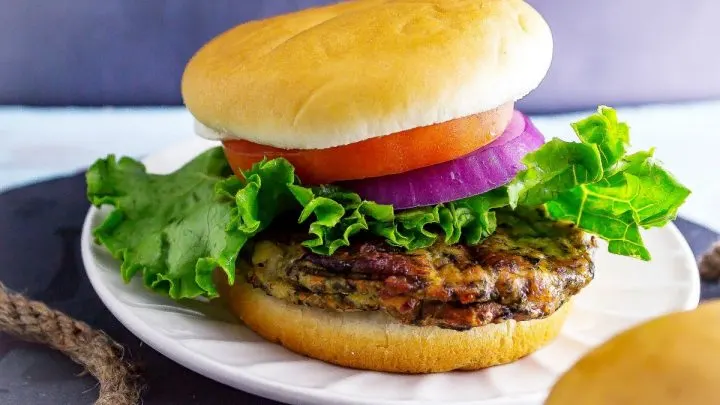 Greek Spinach and Feta Chicken Burgers are a tasty Greek inspired burger that is low fat and tastes amazing.
Ingredients
1 pound ground chicken
1 package (9 ounces) frozen chopped spinach, thawed and squeezed dry
2/3 cup feta cheese crumbles
1 clove garlic, minced
1 juice of a lemon
1 tablespoon fresh oregano, chopped
2 tablespoon plain, dry bread crumbs
1 teaspoon Cavender's All Purpose Greek Seasoning
1 egg
1/2 cup tzatziki dressing
1 tomato, sliced
1 red onion, sliced
lettuce
4 hamburger buns
Instructions
In a large bowl, combine ground chicken, egg, spinach, feta cheese, oregano, bread crumbs, lemon juice, garlic, and the Cavender's All Purpose Greek Seasoning.
Mix together until blended well.
Shape into 4 equal-size patties. Coat patties with nonstick cooking spray.
Grill burgers for 15-20 minutes.
The burgers are done when thermometer inserted into burger registers 160 degrees.
Place burgers on the bottoms of the hamburger buns
Top with lettuce, tomato, red onion, and the tzatziki dressing.
Place the top bun on the burgers, serve them up and ENJOY!
Nutrition Information:
Amount Per Serving:
Calories:

526
Total Fat:

27g
Saturated Fat:

8g
Trans Fat:

0g
Cholesterol:

168mg
Sodium:

635mg
Carbohydrates:

38g
Fiber:

5g
Sugar:

9g
Protein:

37g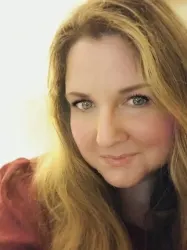 Latest posts by Deanna Samaan
(see all)