I am a participant in the Amazon Services LLC Associate Program, an affiliate advertising program designed to provide a means for me to earn fees to Amazon.com and affiliate sites.
French Silk and Satin Chocolate Pie is a silky chocolate pie. This French silk pie recipe combines both dark and semi-sweet chocolates to make this a silk and satin pie! What is the difference between silk and satin? I will show you this chocolate cream pie recipe!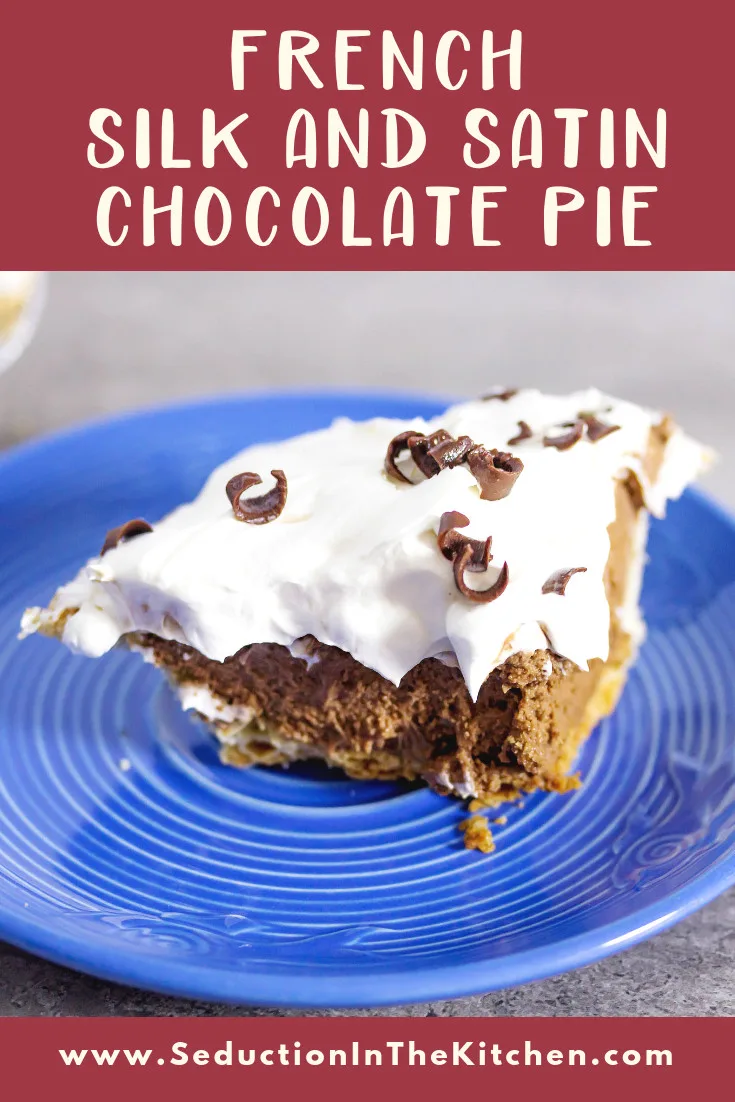 French Recipes
I adore researching recipes and learning new techniques. One area I love to learn is the French methods of cooking. Americans are obsessed with French recipes. I mean come on look at the success of Julia Child!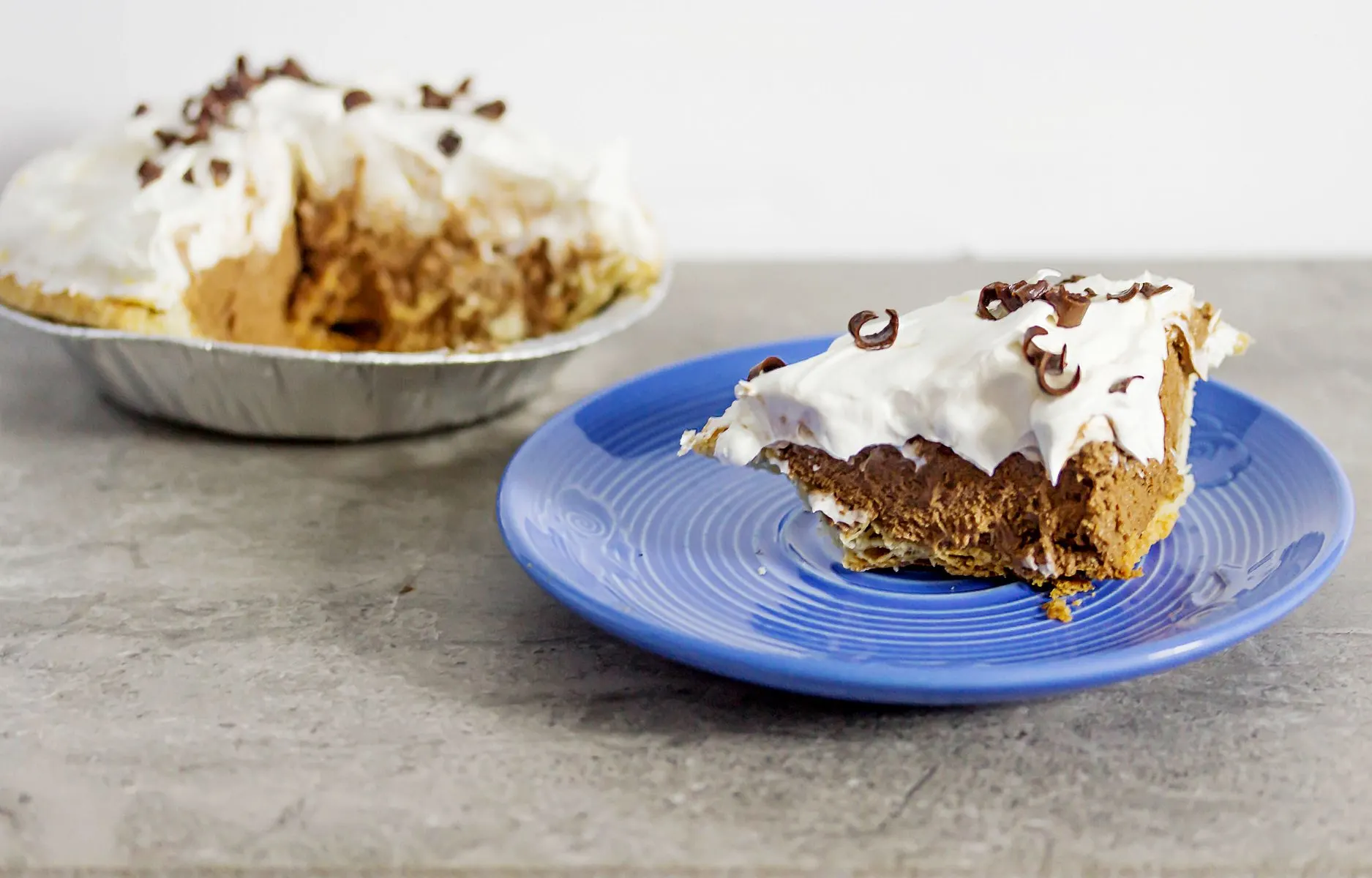 Silky Chocolate Pie
The French silk pie is a French version of a chocolate cream pie recipe. This silky chocolate pie is rich in flavor. The difference between the American chocolate cream pie recipe is texture.
Chocolate Cream Pie Recipe
The chocolate cream pie recipe texture is more creamy chocolate pudding-like. Whereas the French silk pie version is eggs, butter, and chocolate for a more solid texture for this chocolate decadent treat.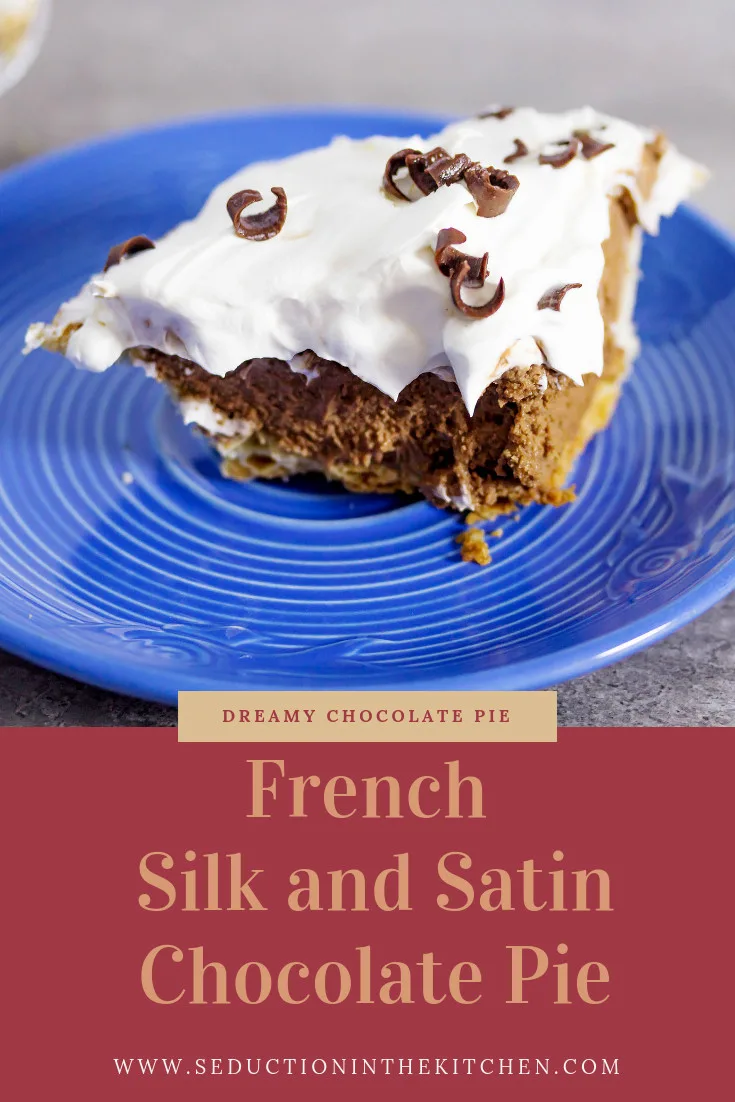 Difference Between Silk and Satin
What is the difference between silk and satin pies? The chocolate french silk pie is made with semi-sweet chocolate. A French Chocolate satin pie is made with dark chocolate.
Satin vs Silk
Which to make? Satin vs silk? In both versions of these chocolate cream pie recipes, they are made the same. This French pastry the chocolate is blended so smooth that it is like silk or satin.
French Chocolate Pie
I decided to combine both a french silk pie recipe and chocolate satin pie into one French Chocolate Pie. Using both dark chocolate and a semi-sweet gave this french silk pie recipe a very good taste. One thing you will notice about a french silk pie or a French satin pie is you blend the eggs into the mixture.
Eggs In French Silk Pie
The eggs are not cooked, so blending the eggs into this French chocolate pie takes a lot of time. There is no cooking involved in making a chocolate french silk pie, other than melting the chocolate. So the French just keep whipping the eggs till they got everything so emulsified that you end up with this decedent french silk pie that will delight your taste buds!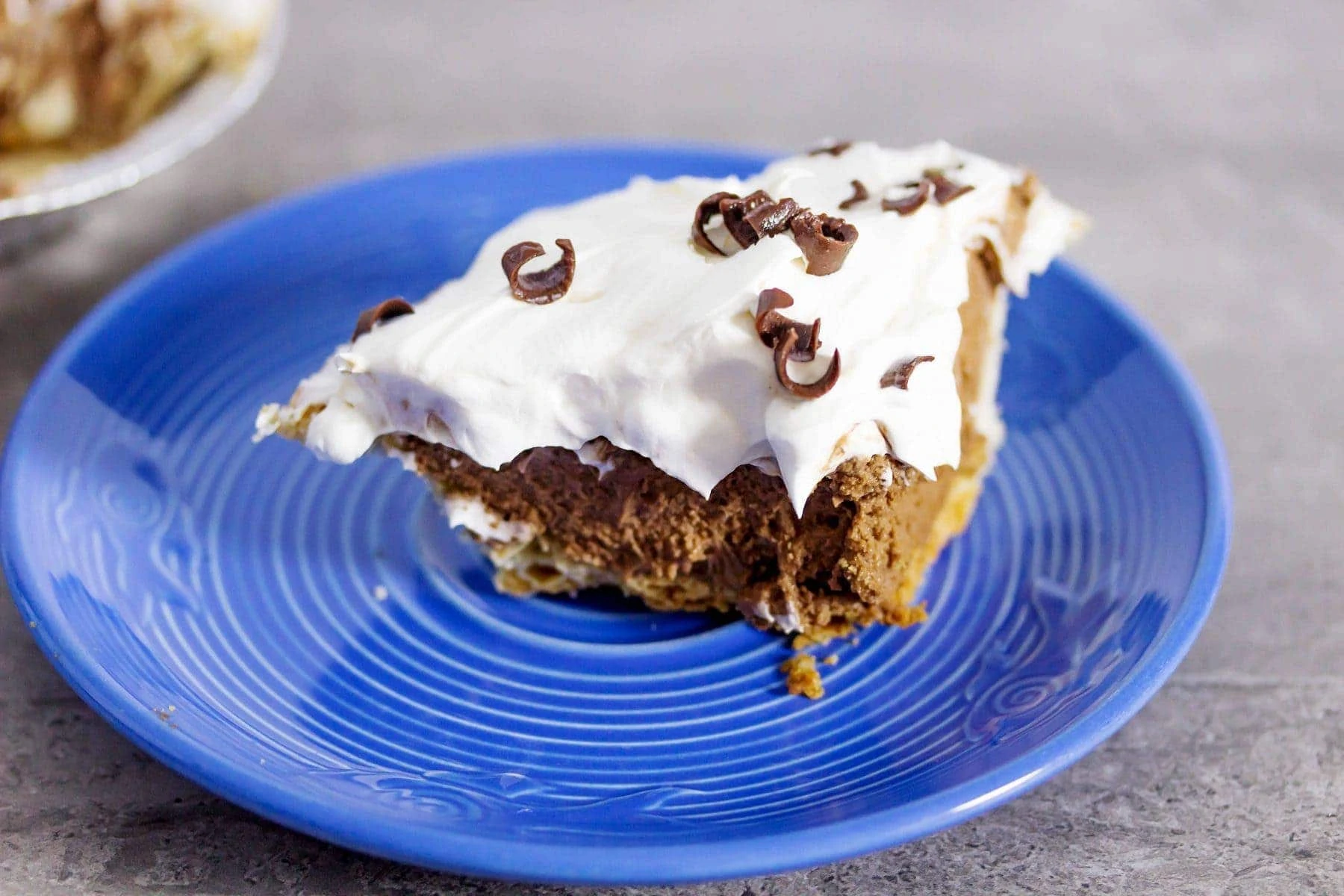 Yield: 6 servings
French Silk and Satin Chocolate Pie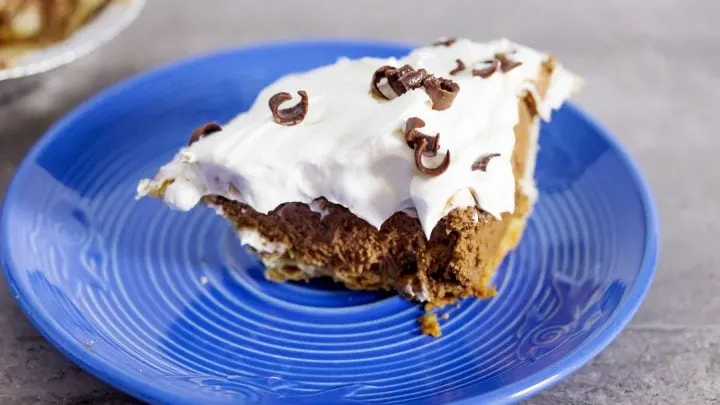 French Silk and Satin Chocolate Pie is a silky chocolate pie. This French silk pie recipe combines both dark and semi-sweet chocolates to make this a silk and satin pie!
Total Time
2 hours
20 minutes
Ingredients
1/2 cup of unsalted butter
3/4 cup sugar
1 ounce of Ghirardelli semi sweet baking chocolate
1 ounce of Ghirardelli dark chocolate
1 teaspoon vanilla
1/2 teaspoon butter extract
2 eggs
Instructions
First thing to do is melt your chocolate in the microwave. Microwave it for 30 seconds, take it out stir and then microwave it again for another 30 seconds. I prefer Ghirardelli because it is organic and two, I like the taste of it. You can use another brand if you like.
Next, you want to cream the butter and sugar till it is nice light and fluffy. You will see that looks all one and very fluffy in the bowl. This will take about 3 minutes. Make sure the butter is room temperature before you cream it. Cold butter takes much longer to cream and you may not cream the sugar all in it. So before you bake take the butter out at least 1/2 hour before you start to soften it.
Once you have the butter and sugar creamed together, you want to add the chocolate that we melted earlier and the extracts. Blend them all together, scraping the bowl if needed so that everything is well combined.
Now the magic begins, it is time to mix in the eggs. Make sure you use pasteurized eggs. Add one egg and beat it in 5-10 minutes, then add the other egg and beat it 5-10 minutes. You have to beat it at least 5 minutes for each addition. What this is doing is dissolving all the sugar and immersing the egg into the filling. It is vital that you mix it this long. If you have a kitchen aide mixer than this is perfect time to use it. If not then have to use your hand mixer.
As you are mixing in the eggs, you notice that the filling is getting lighter as you are mixing. This is good, it means everything is emulsifying. As you mix you will have to scrape the sides the bowl down this helps keeping everything as one during this stage of making this french pastry.
After the last addition of the egg, and you beat it in for at least 5 minutes. Time to pour the filling into the prebaked pie crust. Just smooth it in and let set up in the refrigerator for 2 hours.
After 2 hours of chilling in the refrigerator, time to serve it up. Garnish it with a dollop of whipped cream and you have a little slice of French loveliness.
Recommended Products
As an Amazon Associate and member of other affiliate programs, I earn from qualifying purchases.
Nutrition Information:
Yield:
6
Serving Size:
1
Amount Per Serving:
Calories:

369
Total Fat:

24g
Saturated Fat:

14g
Trans Fat:

0g
Unsaturated Fat:

8g
Cholesterol:

105mg
Sodium:

33mg
Carbohydrates:

35g
Fiber:

2g
Sugar:

32g
Protein:

4g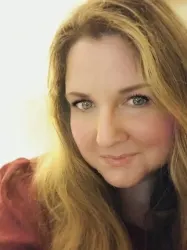 Latest posts by Deanna Samaan
(see all)