This post was most recently updated
Slow Cooker Potato Chowder is a hearty soup. This slow cooker potato soup is easy to make on a busy, cold weekend. This potato cheese soup will warm you right up.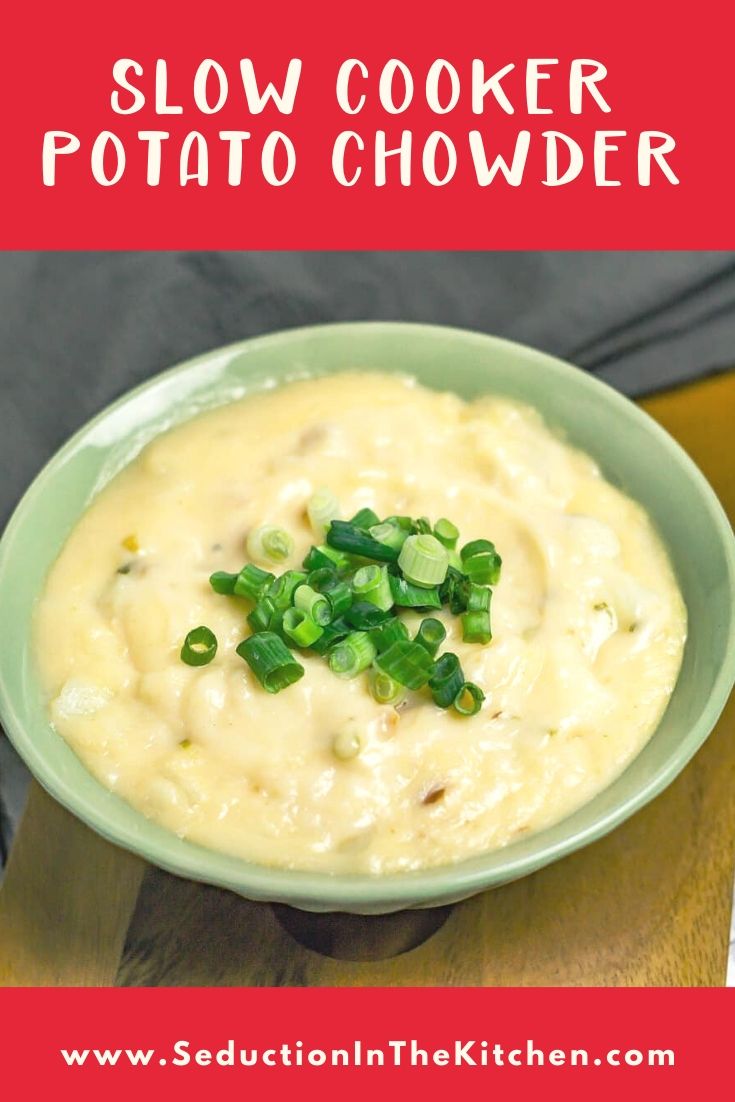 Hearty Soup
I love a good hearty soup. When I lived up north in PA and Ohio, a bowl of a hearty soup was perfect in the cold winter months. The thick soup would not only warm you up but filled your belly as well.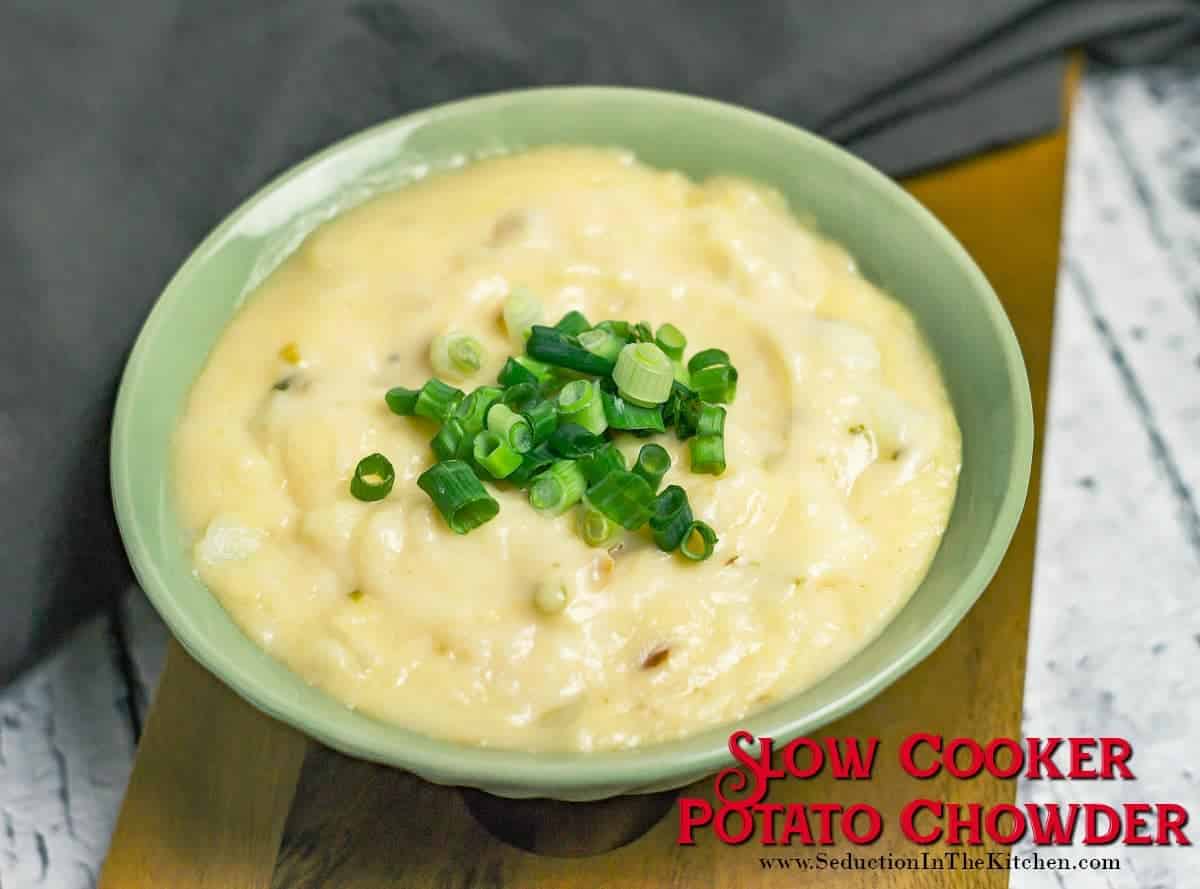 Potato Chowder
One the first recipes I posted on Seduction In The Kitchen was potato chowder. This potato chowder recipe in fact. This potato cheese soup just needed an update, especially the photos. My potato chowder is still my favorite slow cooker potato soup to make, even down here in Florida.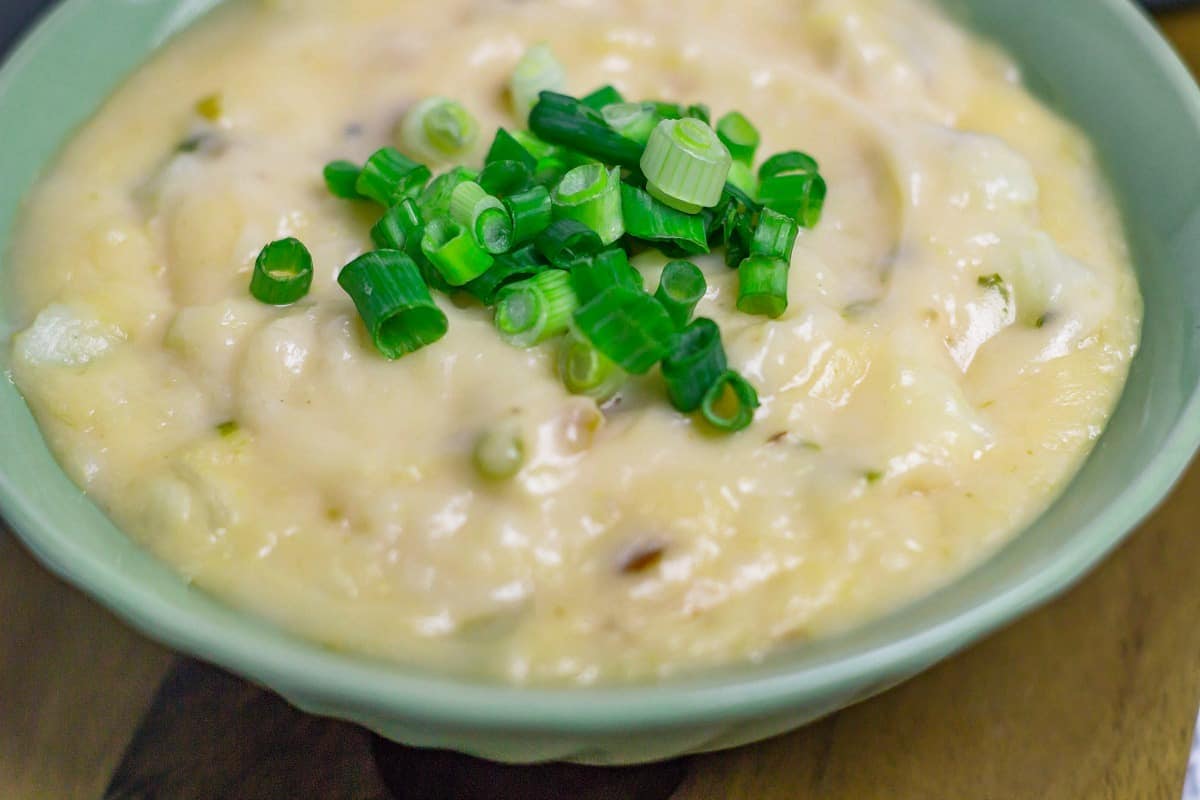 Slow Cooker Potato Soup
With this Slow Cooker Potato Soup is so simple to make. Why make a potato cheese soup in a slow cooker? Back in 2013, the reason I chose to do a slow cooker potato soup on the blog was I could put in the slow cooker and forget about it. I was in a cast, so slow cooker recipes were my friends then!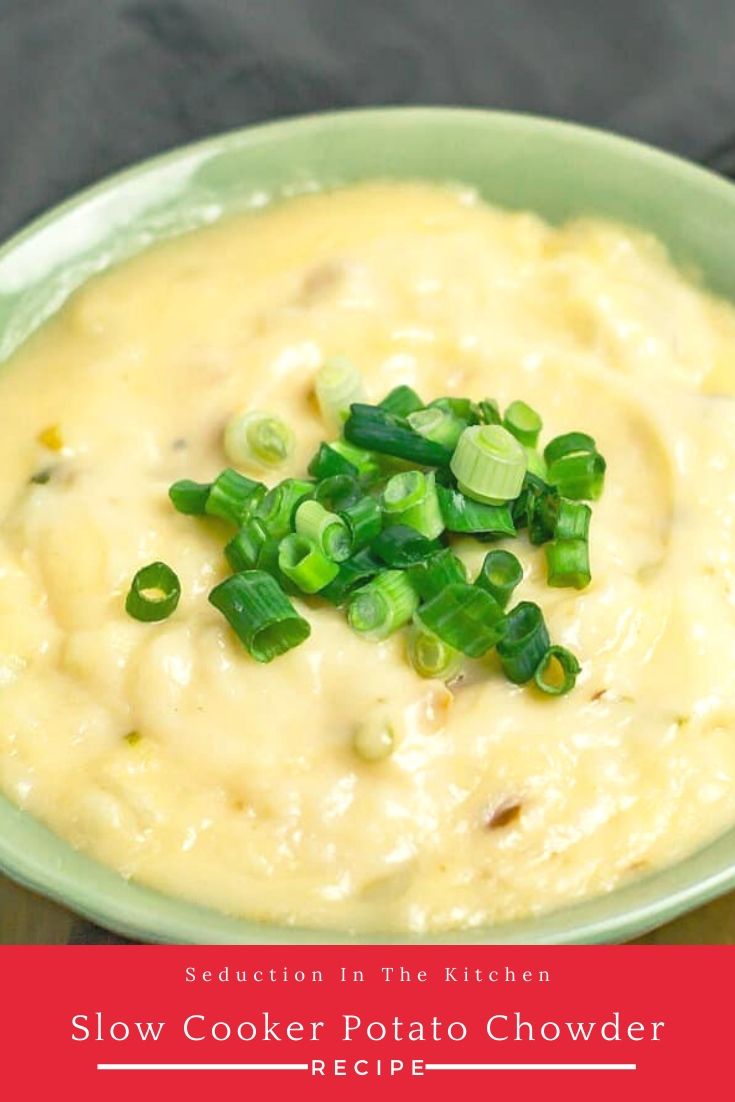 Potato Cheese Soup
How did a potato chowder become a potato cheese soup? I love cheese soup. I thought potato soup needed something. So I made it as a potato cheese soup!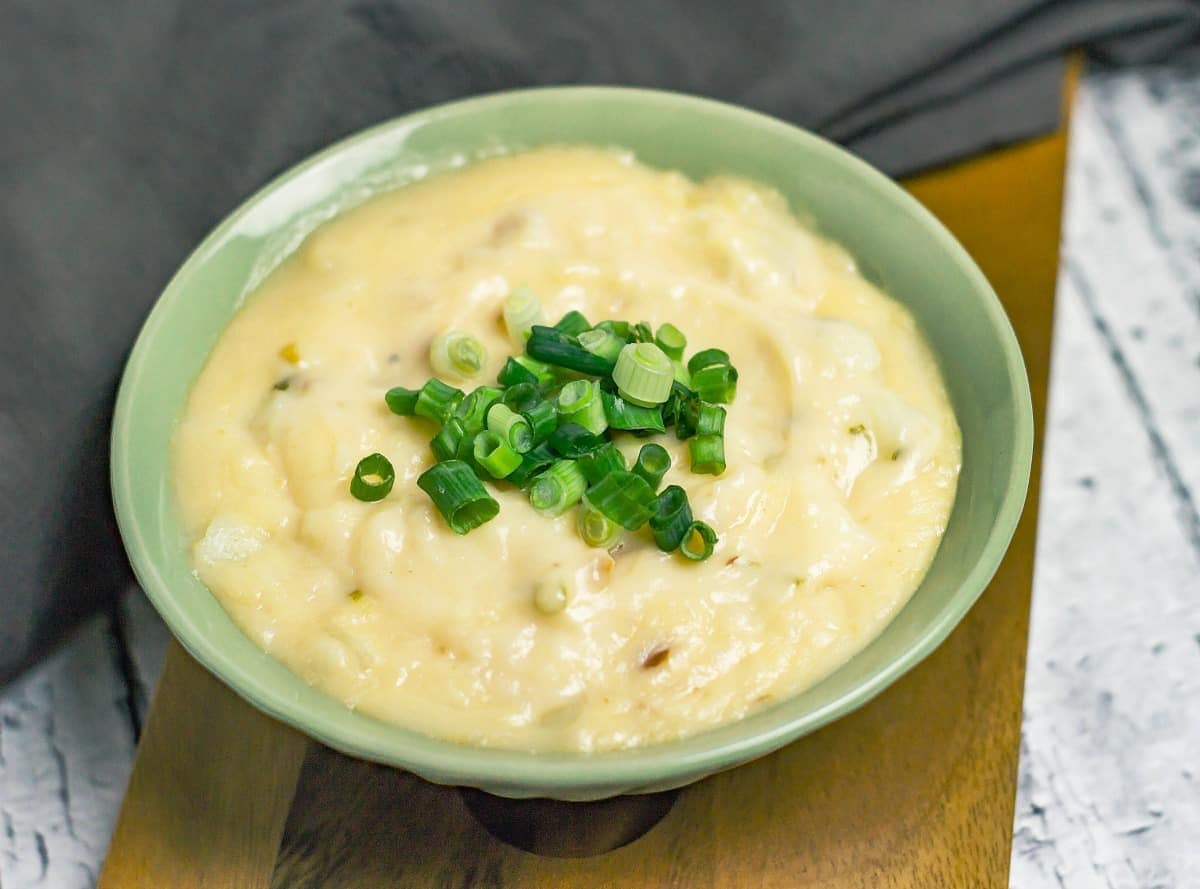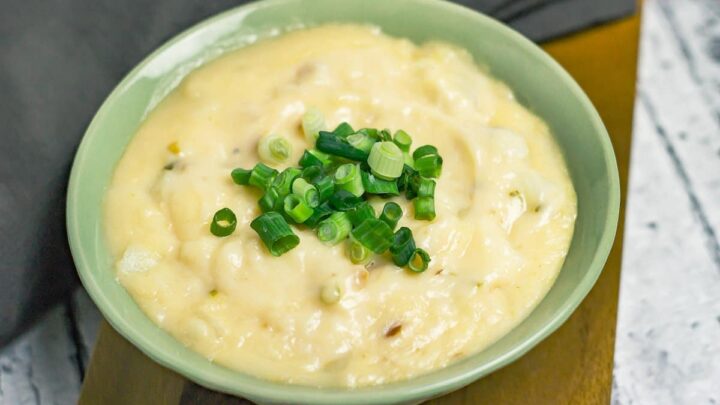 Yield:

8 servings
Slow Cooker Potato Chowder
Total Time:
6 hours
10 minutes
Slow Cooker Potato Chowder is a hearty soup. This slow cooker potato soup is easy to make on a busy, cold weekend. This potato cheese soup will warm you right up.
Ingredients
8 cups diced potatoes
1/3 cup onion chopped
1 clove garlic, minced
1 1/2 teaspoon of rosemary
1/2 teaspoon fresh ground pepper
3 (14 1/2 ounce) cans chicken broth
1 (10 3/4 ounce) can condensed cream of celery soup
8 ounces cream cheese,soften and cubed
1 cup of shredded cheddar cheese
crumbled bacon
chopped scallions
Instructions
Chop up your potatoes and onions and add them to your crock pot.
Next add your soups, garlic, and seasonings. My black pepper is in a grinder so I give a few good cranks to add the pepper, so I estimated the amount I used for this recipe. You can add what you think your taste preference is. I don't add salt, the soups already have salt in them, so most the time I do not add extra salt. After it is all done I may add it. Normally not while I am cooking.
Put the lid on and set on low for 8-10 hours. Told you fix it and forget it. Go on about your day. This good during the weekday, put all in a slow cooker in the morning, go to work, come home and dinner almost done for you. Told you I love crock pots for that very reason.
When the 6-8 hours has past, personally I do it for 8 hours, You want to cube the cream cheese. It best to let the cream cheese sit out and let come to room temp, before you cube it. It will blend much better into the soup then cold cream cheese. Add it and the shredded cheddar cheese into the soup.
One the most common complaints about adding cream cheese to crock pot recipes, especially soup recipes, is it doesn't seem to blend well, you still get cream cheese chunks. A little tip take a whisk and whisk it in as it is melting. The whisk blends it much better for a smoother soup then just using a spoon to mix it in.
Finally it is time to serve the soup. Add a little bit of the shredded cheddar on top, along with some scallions (green onions), and some crumbled bacon, then enjoy!
Recommended Products
As an Amazon Associate and member of other affiliate programs, I earn from qualifying purchases.
Nutrition Information:
Yield:
8
Serving Size:
1
Amount Per Serving:
Calories:

352
Total Fat:

18g
Saturated Fat:

10g
Trans Fat:

1g
Unsaturated Fat:

6g
Cholesterol:

54mg
Sodium:

387mg
Carbohydrates:

39g
Fiber:

4g
Sugar:

4g
Protein:

10g
Looking for more soup recipes? Check out these recipes:
Check out my the latest on my other blog: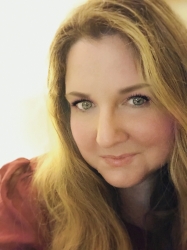 Latest posts by Deanna Samaan
(see all)