Creamsicle Cupcakes are orange vanilla cupcakes with a creamsicle buttercream. This easy moist orange cupcake recipe is made using cake mix. These dreamy cupcakes will be the hit of the pool party! Serves 12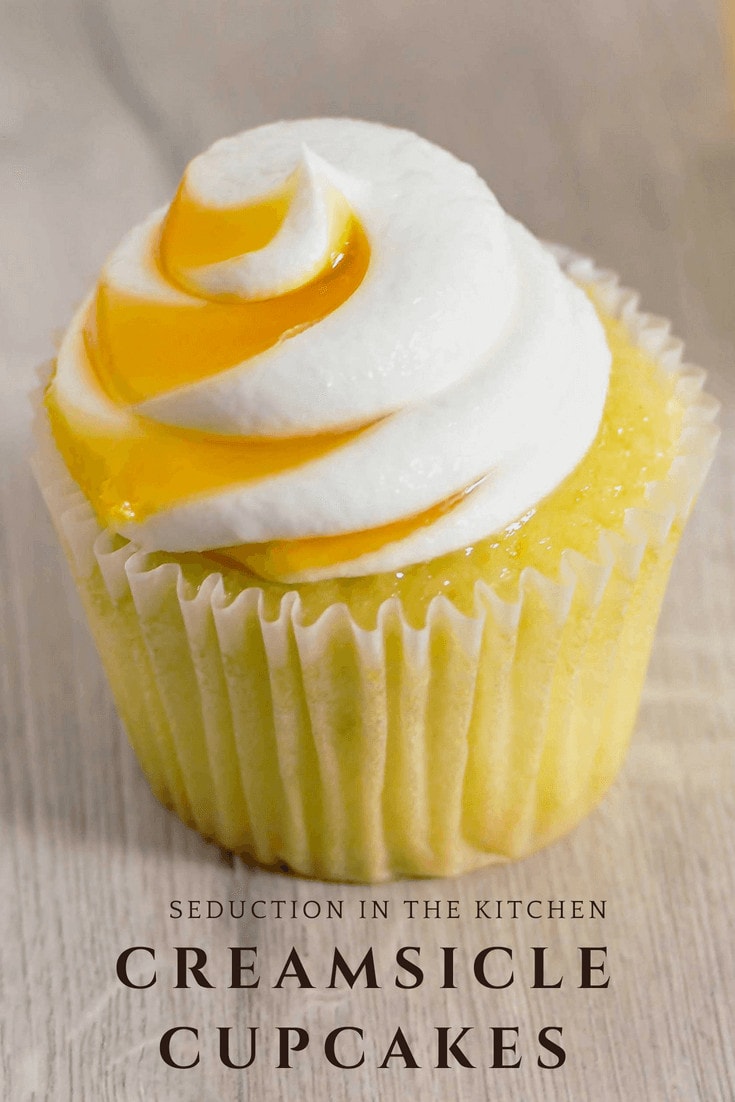 Orange Vanilla Cupcakes
Time to celebrate! I feel like celebrating with some orange vanilla cupcakes. Why? I am finally moving out of Ohio!
I woke up one day and said it is time. I put in my 2 weeks and 1-month notices for my job and apartment. Right now I am going back home to Pittsburgh, but I will eventually end up in Orlando, I have had a few phlebotomy interviews for down there.
I feel like I finally healed from my ex-husband's abuse. Ohio is a pain for me from him. Fear of starting over again is what has kept me here for 13 years. Now its time to accept change is good and start a new chapter.
Now you know why I feel like celebrating with some orange vanilla cupcakes. Who doesn't like a cupcake recipe? Plus creamsicles are my favorite in warm weather.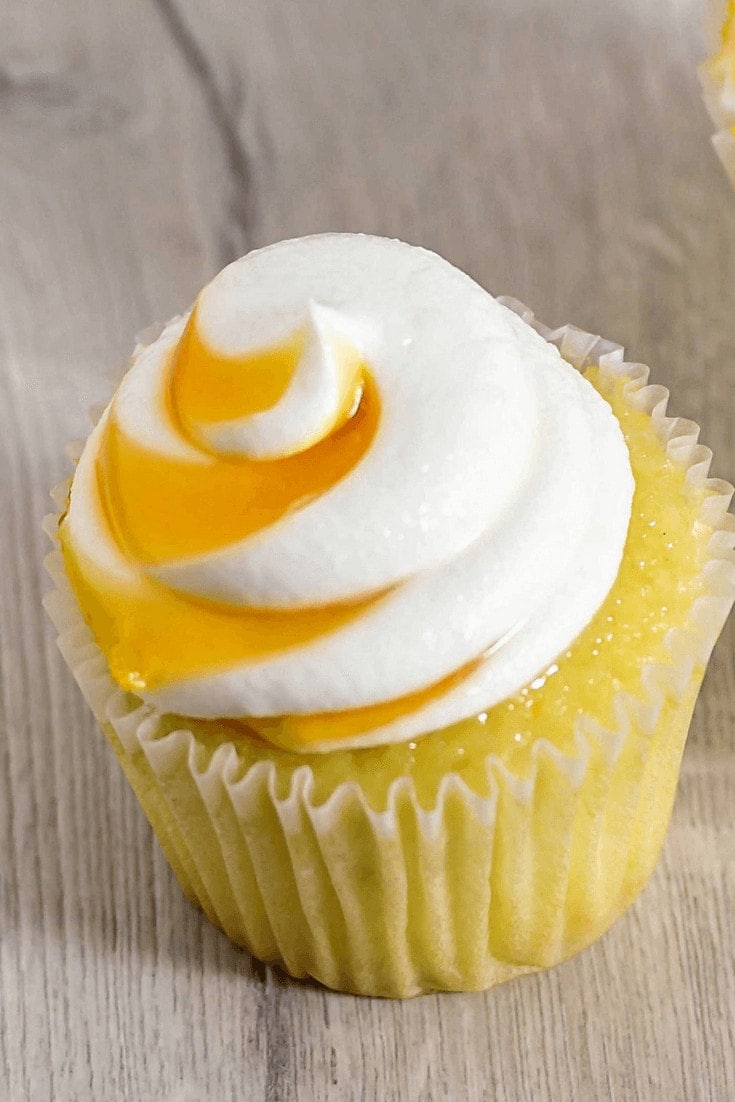 Orange Cupcakes From Cake Mix
I love making cupcakes from a cake mix. It is a matter of just doctoring up the cake mix. So how did I cake orange cupcakes from cake mix?
Orange yogurt and orange extract, that was my secret to this moist orange cupcake recipe. Those two ingredients give these cake mix cupcakes that yummy creamsicle taste.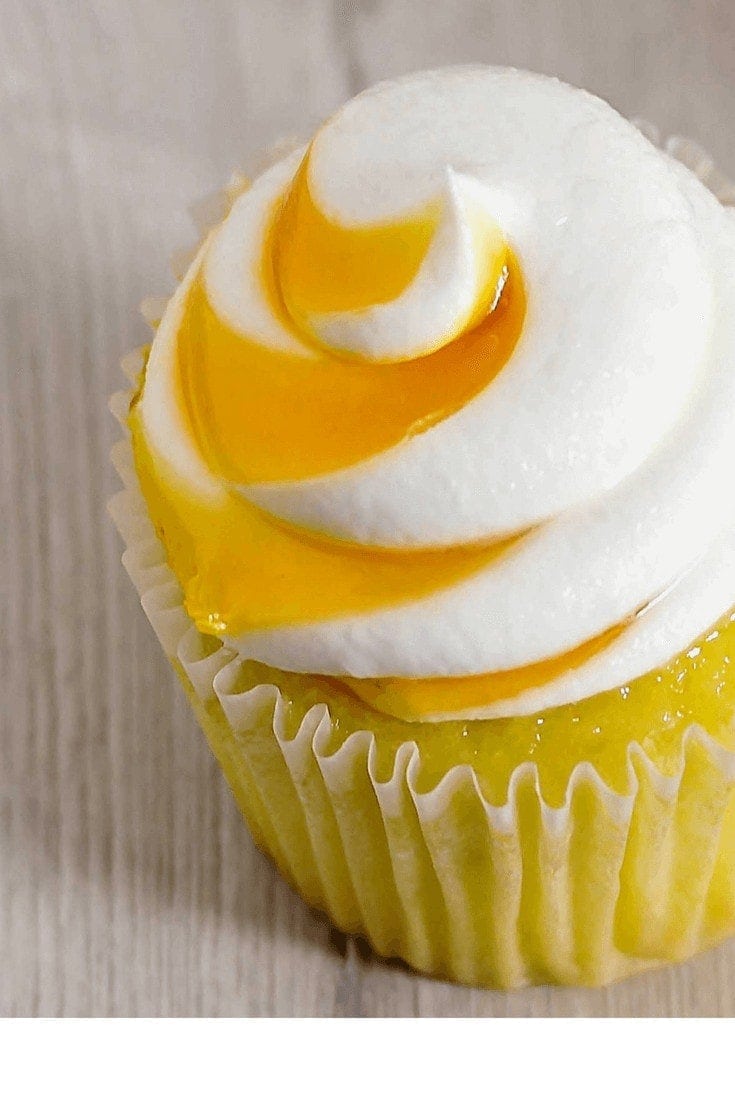 Creamsicle Cupcakes With Orange Soda
I have seen recipes that are creamsicle cupcakes with orange soda. Now I do call orange soda orange pop. However for SEO orange soda is more common than orange pop so I am using that term instead of what I really call it! Curious what do you call the drink? Let me know in the comments!
Anyway, I use the soda in a way you are not expecting. I actually boiled the soda down into a simple syrup gel. Yep! I wanted my creamsicle cupcakes with orange soda to be different.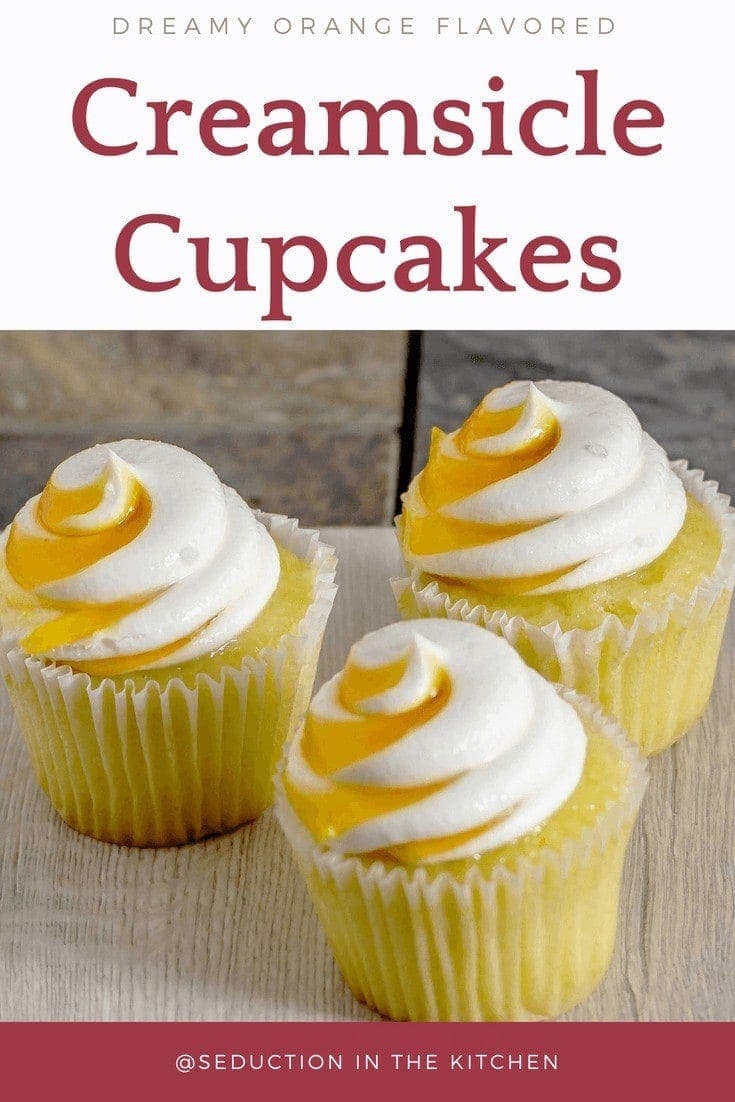 Creamsicle Buttercream
Even though these are creamsicle cupcakes, I wanted the orange flavor to be light on them. Creamsicles are orange vanilla, not overpowering orange flavor. So when came to making the creamsicle buttercream, I decided to make a regular buttercream and use orange extract to give it that light orange vanilla taste.
Moist Orange Cupcake Recipe
When you combine all of this together: Cake mix doctoring, orange pop gel, and buttercream, you get a moist orange cupcake recipe. This cake mix cupcake recipe is so easy and so good, it is perfect for a pool party!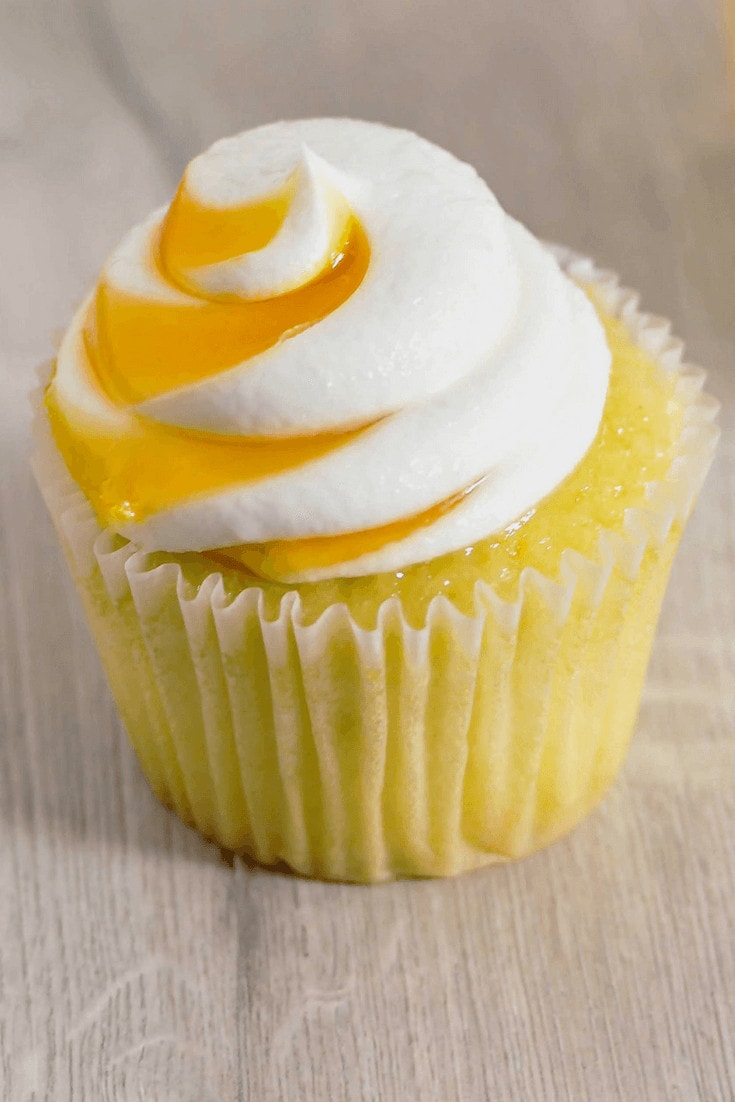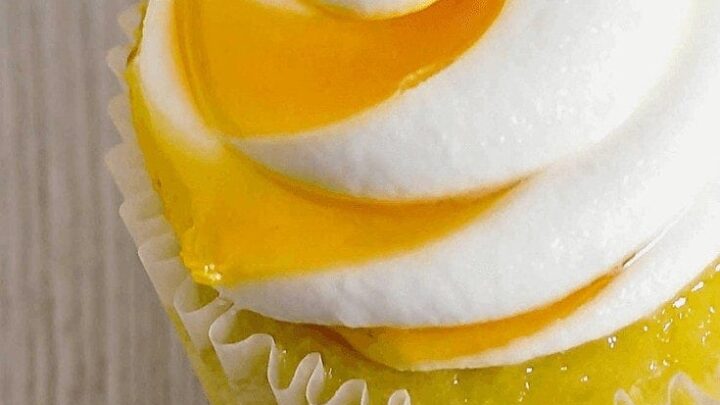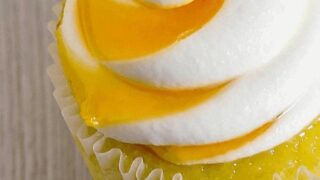 Yield:

12 servings
Creamsicle Cupcakes Recipe
Creamsicle Cupcakes are orange vanilla cupcakes with a creamsicle buttercream. This easy moist orange cupcake recipe is made using cake mix.
Ingredients
1 box yellow cake mix
1 (3oz) box vanilla pudding
1  Yoplait orange yogurt
2 Eggs
Oil
Water
2 tsp orange extract
1 cup unsalted butter, room temperature
1 cup shortening
5 cups confectioner's sugar
1 teaspoon orange extract
1 teaspoon vanilla extract
2 Tablespoons milk
2 cups orange soda
Instructions
Cupcakes
Follow the directions on the box of cake mix for cupcakes.
Add to the cake mix the oil and water according to amounts on the package.
Add the eggs, pudding, yogurt, and extract to the mix.
Using a mixer combine everything till nice and smooth.
Bake the cupcakes according to the box.
Buttercream
In the bowl of stand mixer fitted with the paddle attachment, beat butter and shortening until smooth and creamy.
Gradually add in confectioner's sugar 1 cup at a time and beat well, scraping down sides of the bowl.
Add extracts and milk and mix well for about 2 minutes.
Place the buttercream into a piping bag.
Pipe the buttercream onto the cooled cupcakes.
Orange Gel
In a small pot put add the orange soda.
Bring to a boil over medium heat.
Reduce the heat so the soda is brought to a simmer.
Allow the soda simmer so that it reduces in volume, stirring constantly.
Reduce it till the soda coats the back of a spoon well, about 10 minutes.
Take off the heat, and allow to cool.
Once cool drizzle onto the cupcakes.
Notes
If you add a little cornstarch  to the soda as reduces it will thicken it to a gel. You can pipe it into the groves like I did. The drizzle is easier for most people.
Nutrition Information:
Amount Per Serving:
Calories:

320
I want to hear what you have to say about this recipe that is on
SEDUCTION IN THE KITCHEN!
Let's get this conversation started! What do you think of this recipe?