Chocolate Coffee BBQ Meatballs is a sweet and spicy meatball appetizer that will delight at a party. The sweetness of from honey from Nature Nate's honey and the coffee flavoring from Caveman Coffee along with cocoa and spices make this BBQ the boss!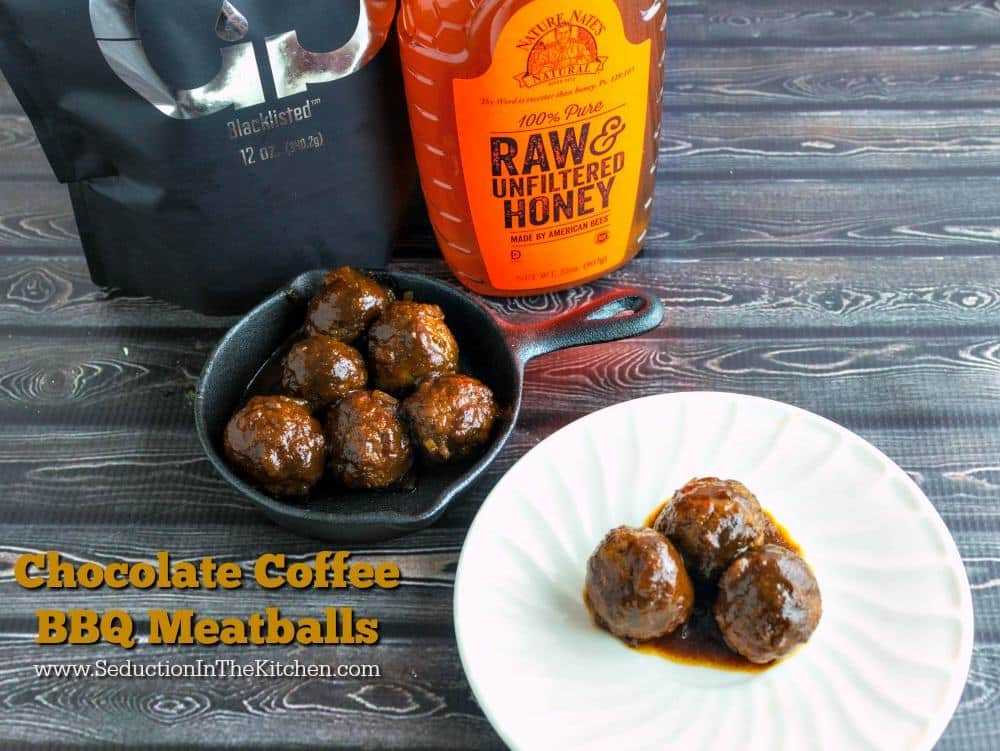 So it has been a very busy week. I got back from my vacation, and the first day back at work was crazy, but in a good way crazy. I am a phlebotomist here in Cleveland, I do work at a major health care place.
You know I do encounter, like most workplaces, drama at work. I have vented about it on here more than once about some the more immature co-workers. The atmosphere did get much better after most of the immature workers that I called "the clique" left and quit.
However, all members of the clique" have been rehired and will be working in my lab again. Why would management do that? Well, what I have not told you is the health center I work at is being converted into a hospital. And on November 15th, I will be a hospital employee. So these girls needed jobs and they are friends with management, need I say more?
So that a little background, why did I say it was crazy but good crazy? All the new employees have started so instead of the 6 co-workers in my lab we know have 16!
It was nice meeting new faces. "The Clique" was outnumbered. In fact, many the new hires admitted to us, the old employees, out everyone they met, it was the clique they had a bad feeling about.
What I was worried about that "the clique" would rule this lab again, and we sink to be the worst lab in the network again. Trust me morale was the lowest when these girls were here. In fact, you want to read how bad it was, there one recipe on here where I talk about one their antics and how bad they were here on Seduction in the Kitchen, it is my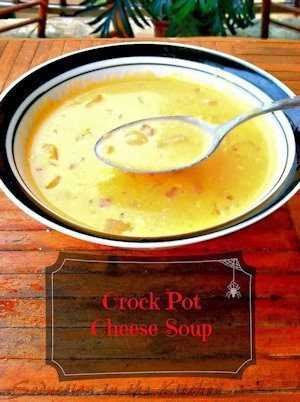 Crockpot Cheese Soup. If anything, I have a very good feeling that management will realize that just because these girls are your friends, doesn't make them the right choice for a job.
Chocolate Coffee BBQ Meatballs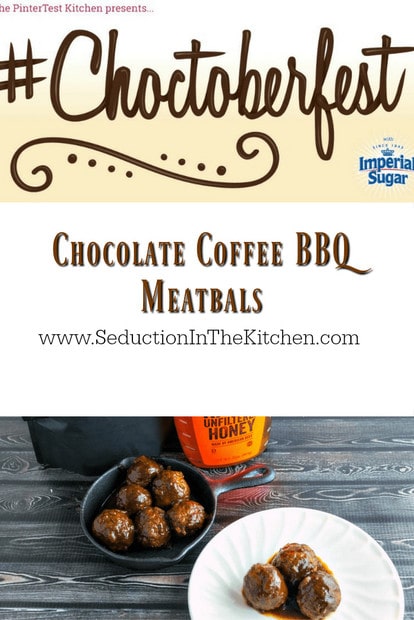 So, now it is time to celebrate that my changes at work are going to be good and what a better way than with #CHOCTOBER! This the fun blogging event I participate in every year that is sponsored by The PinterTest Kitchen and Imperial Sugar. Who doesn't like chocolate?
That why this is such a fun event! Right now, #Choctoberfest is going on, so after checking out this recipe, scroll down to get the rest of the yummy chocolate recipes being published today.
Besides Imperial Sugar, there are other sponsors in this event. For this recipe, I used 2 of those sponsors products, Nature Nate's and Caveman Coffee. I knew I wanted to do something with a chocolate coffee creation, but what?
Plus Dee being Dee, I like to make something you would not expect. Meaning I wanted to do a savory chocolate dish. Sounds Funny, but I always think of Hotel Hershey when comes to savory chocolate dishes, I mean after all they have the famous chocolate dusted scallops!

I had done a sponsored post that I created a cocoa cherry rub for ribs called Guinness Cherry Glazed Smithfield Ribs,
I remembered how I combined spices with that coca and was amazing. I have seen coffee BBQ sauce recipes around. The two together had to be amazing in a BBQ sauce.
I did a search to see if I can find something I can base this idea off of and Viola! I found something! The FoodNetwork had a recipe that was for a filet mignon. I needed to tweak it, I wanted to incorporate the honey into it. So I replaced the sugar with it.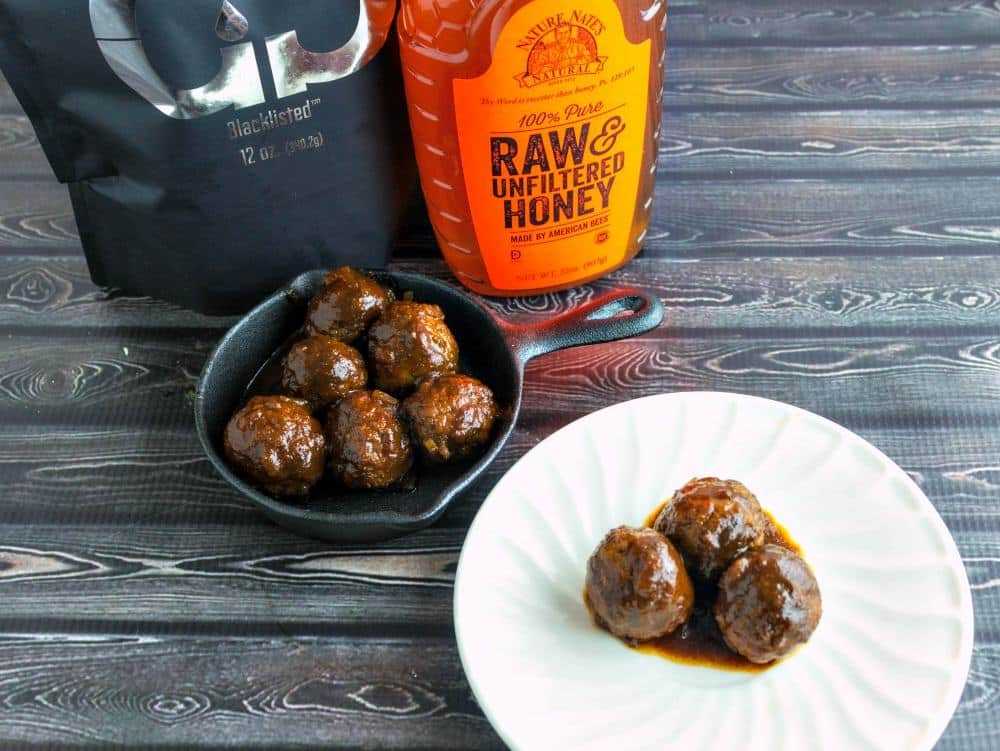 Plus I also got a chance to use my French press finally to make the coffee. I wanted to make this all easy, so slow cooker it was! I am all for one in one pot wonders and easy cooking when comes to being very busy, like I am with this hospital opening right now. The taste was outstanding, it really another great alternative to the cocktail meatball appetizer!
Check out these other #Choctober recipes: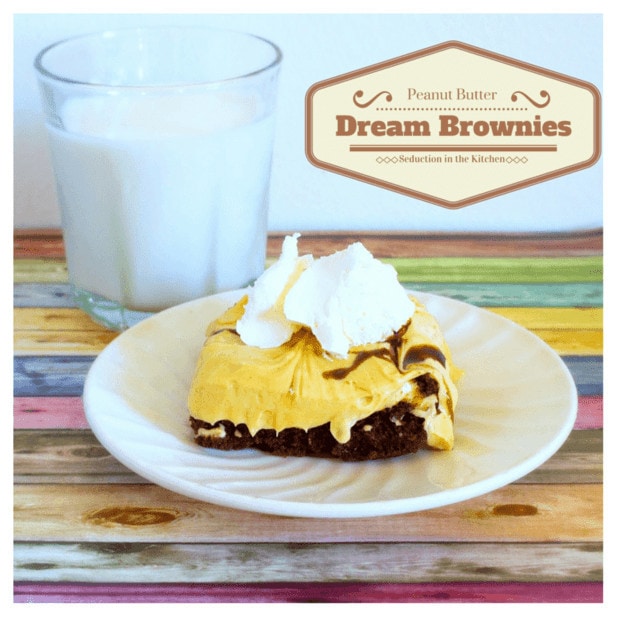 Peanut Butter Dream Brownies #Choctoberfest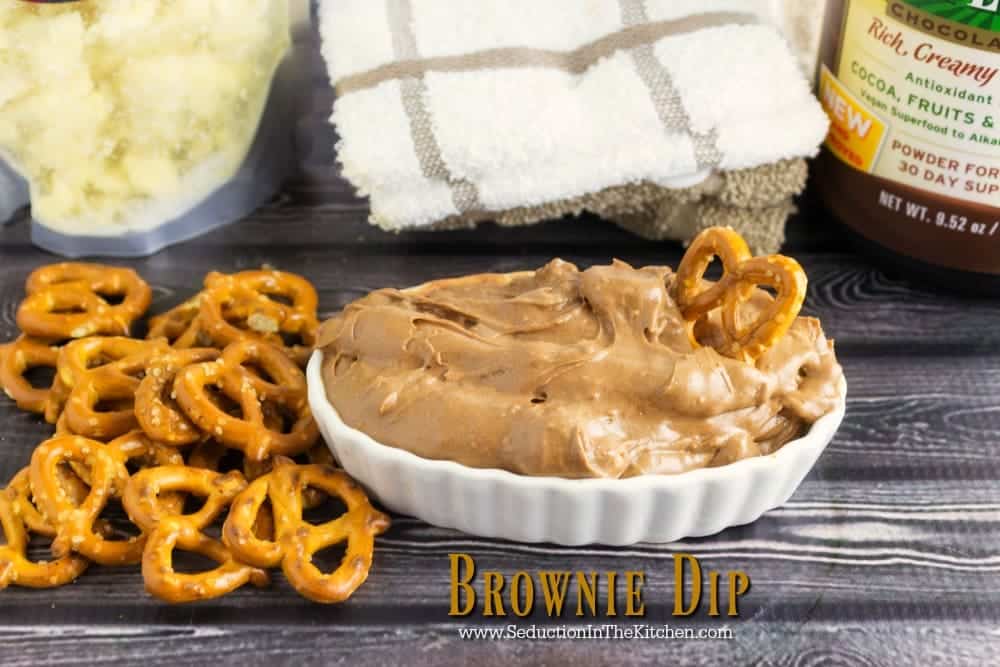 Brownie Dip #Choctoberfest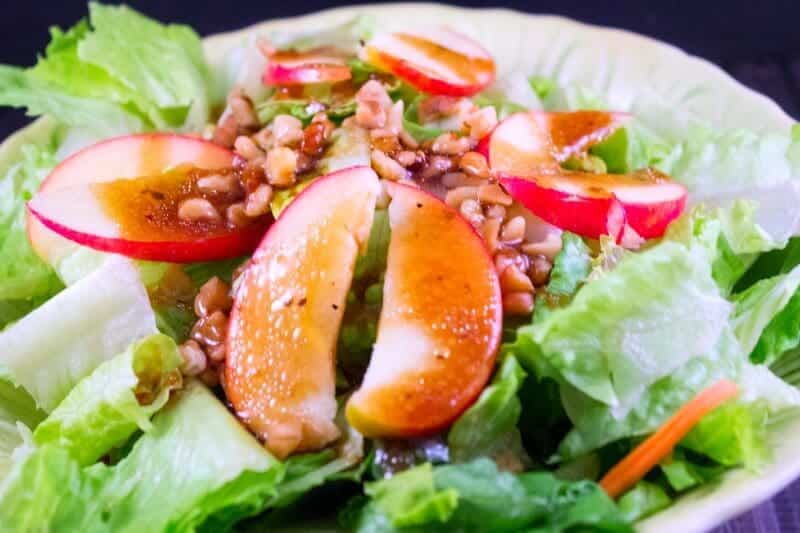 Fall Apple Salad With Chocolate Vinaigrette #Choctoberfest
This Chocolate Coffee BBQ Meatballs would pair perfectly with:
POPPY SEED CHICKEN DIP from New South Charm
ASIAN TURKEY SLIDERS from Bowl Me Over
CHICKEN FRIED BACON from Savory Experiments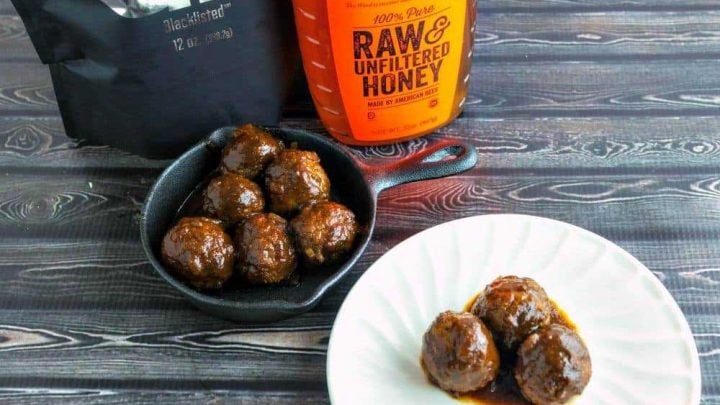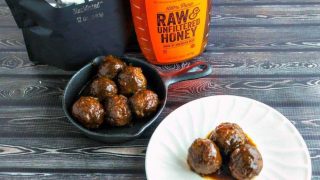 Yield:

8 servings
Chocolate Coffee BBQ Meatballs #Choctoberfest
Total Time:
5 hours
5 minutes
Chocolate Coffee BBQ Meatballs is a sweet and spicy meatball appetizer that will delight at a party. The sweetness of from honey from Nature Nate's honey and the coffee flavoring from Caveman Coffee along with cocoa and spices makes this BBQ the boss! A recipe created for #Choctoberfest by Seduction in the Kitchen.
Ingredients
1 small onion (diced)
4 cloves large garlic (minced)
2 tablespoons chili powder
1 tablespoon ground cumin
1 teaspoon ground coriander
1/4 teaspoon ground cinnamon
1 tablespoon unsweetened cocoa powder
1 teaspoon smoked sweet paprika
1 cup plain tomato sauce
1/2 cup Nature Nate's Honey
1 cup brewed Caveman Coffee
1/2 cup red wine vinegar
2 tablespoons Worcestershire sauce
1/4 cup molasses
1 tablespoon yellow mustard
2 tablespoons brown sugar
1 bag of frozen meatballs
Instructions
n a medium-size saucepan, melt the butter and oil over medium heat. Add the onion and garlic and saute, stirring frequently, until softened but not browned, being careful not to burn the garlic. Then set it aside.
In the slow cooker, add chili powder, cumin, coriander, cinnamon, cocoa and paprika, and brown sugar. Mix up the spice mixture.
Then add the tomato sauce and Nature Nate's honey, give it all a good stir.
Next, stir in the onions, coffee, vinegar, Worcestershire sauce, molasses and mustard.
Cover and let cook for about 2 hours on high.
Next, add the meatballs, and continue cooking for another 2 hours on high.
Serve them up and ENJOY!
Recommended Products
As an Amazon Associate and member of other affiliate programs, I earn from qualifying purchases.
Nutrition Information:
Yield:
8
Serving Size:
1
Amount Per Serving:
Calories:

147
Total Fat:

1g
Saturated Fat:

0g
Trans Fat:

0g
Unsaturated Fat:

1g
Cholesterol:

2mg
Sodium:

293mg
Carbohydrates:

34g
Fiber:

2g
Sugar:

30g
Protein:

2g
Check out my the latest on my other blog:
[convertkit form=785110]
This post was most recently updated
I want to hear what you have to say about this recipe that is on
SEDUCTION IN THE KITCHEN!
Let's get this conversation started! What do you think of this recipe?