This post was most recently updated
Bacon Taco Dip is a twist on taco dip that is very tasty and it also has bacon in it! Great for a party, Cinco de Mayo, or anytime you like!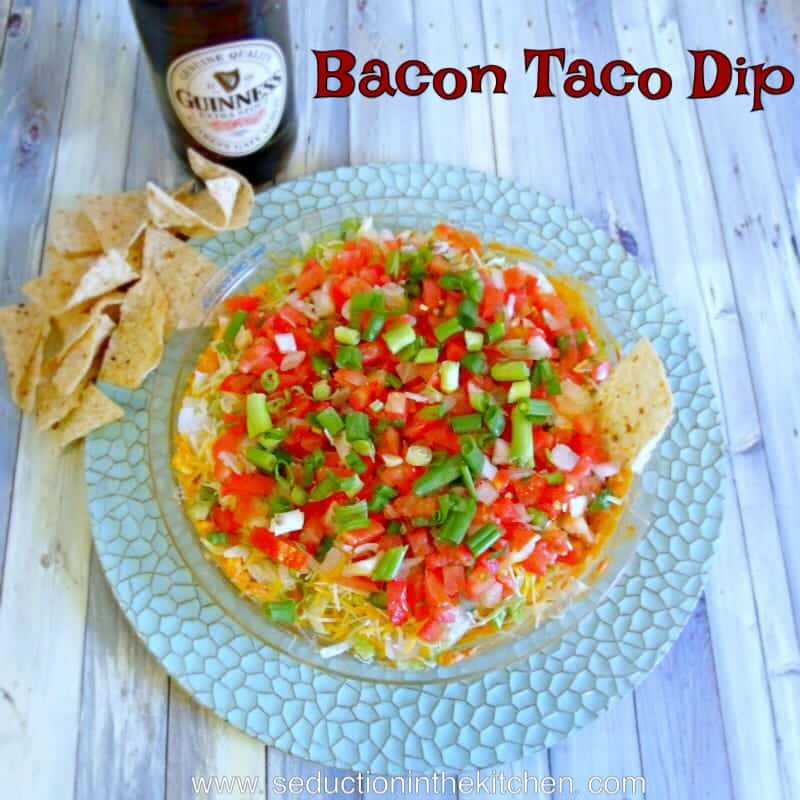 Margarita Day
I
t is a margarita day. That is what I say when my job is crazy. In the medical field you never say it is a good day or bad day, if you do, it curses you. So when the next shift would come in and they ask, "How was today?" I say it is a margarita day, they knew it wasn't good.
How did I come up with the saying? Well, I love margaritas. I love the lime and salt concoction. Yes, Margaritaville is one my all-time favorite songs, yes I am a Jimmy Buffet fan.
Bacon Taco Dip Recipe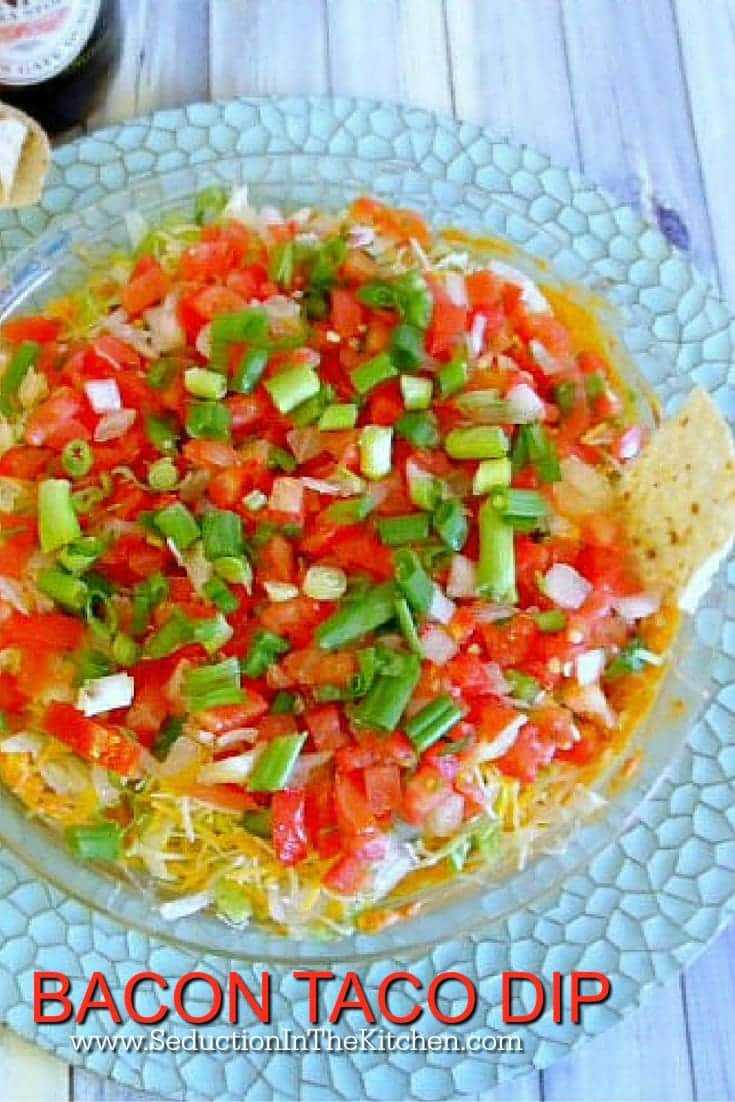 What does a margarita have to do with a bacon taco dip? Plenty actually. Cinco de Mayo is coming up very quickly. The 5th of May is a day of celebration, we in the US drink margaritas and have Mexican food on that day.
The true meaning of Cinco de Mayo is also called El Día de la Batalla de Puebla. Which commemorates the Mexican army's unlikely victory over French forces at the Battle of Puebla on May 5, 1862. So, let's celebrate.
I did a little spin on a taco dip recipe a friend of my mom would make for potlucks. I found the original recipe she gave me in a little box of recipes I had received when I got married years ago. I recently have been going through that box and there are so many wonderful recipes in there, including this taco dip.,
I decided I could play with and make it my own. This bacon taco dip is a good example of that. I decided to add the bacon because, well everything tastes better with it. The bacon really did make this taco dip burst with flavor, so the bacon taco dip was born.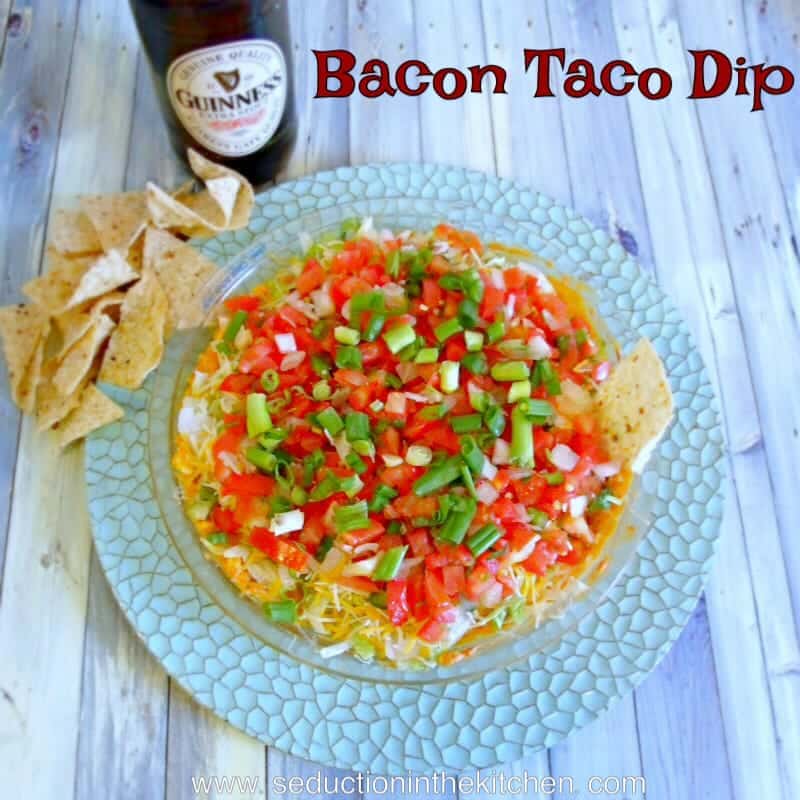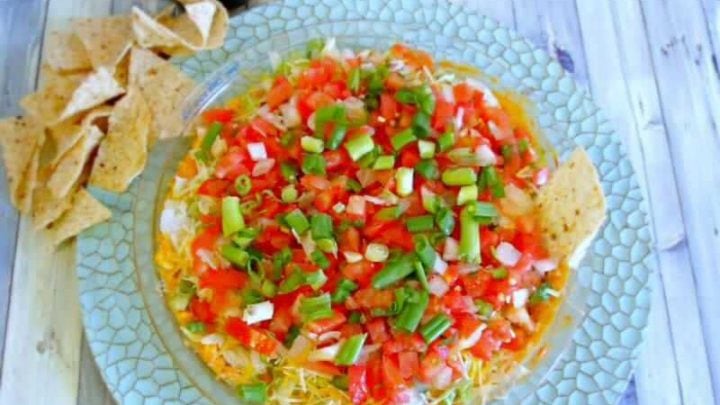 Yield:

10 people
Bacon Taco Dip
A twist on taco dip that includes bacon. Great for a party, Cinco de Mayo, or anytime you like! From Seduction in the Kitchen.
Ingredients
1 ounce package cream cheese (8)
1 ounce container sour cream (8)
1 ounce package taco seasoning (1 1/4)
2 cups Mexican blend cheese
4 strips of crumbled bacon
shredded lettuce
diced tomatoes
sliced green onions
nacho chips
Instructions
Pre heat the oven to 350F
Mix the cream cheese, sour cream, and taco seasoning together.
Add 1 cup of the cheese and the bacon. mix until it is just blended.
Spread the cream cheese mixture in the bottom of a pie pan.
Bake the cheese mixture for about 10 minutes. Just enough to melt the Mexican cheese in the cream cheese mixture.
Take the pie pan out the oven and let cool for about 5 minutes.
Layer on the lettuce, tomatoes, green onions, and the rest the Mexican cheese blend.
Serve it up with some nacho chips and ENJOY!
Nutrition Information:
Amount Per Serving:
Calories:

220
Reccomended Recipes From Other Food Bloggers
Baklava Dip from Sugar Spun Run
Cilantro Ranch Dipping Sauce from Home & Plate
3 MINUTE HOMEMADE JAPANESE WHITE SAUCE from So Damn Delish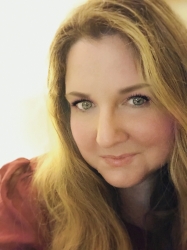 Latest posts by Deanna Samaan (see all)