I am a participant in the Amazon Services LLC Associate Program, an affiliate advertising program designed to provide a means for me to earn fees to Amazon.com and affiliate sites.
Warm bacon cheese dip is a yummy hot cheese dip. This crack dip easy dip recipe is loaded with cheese and bacon. Serve this bacon cheese dip up for your next sporting event!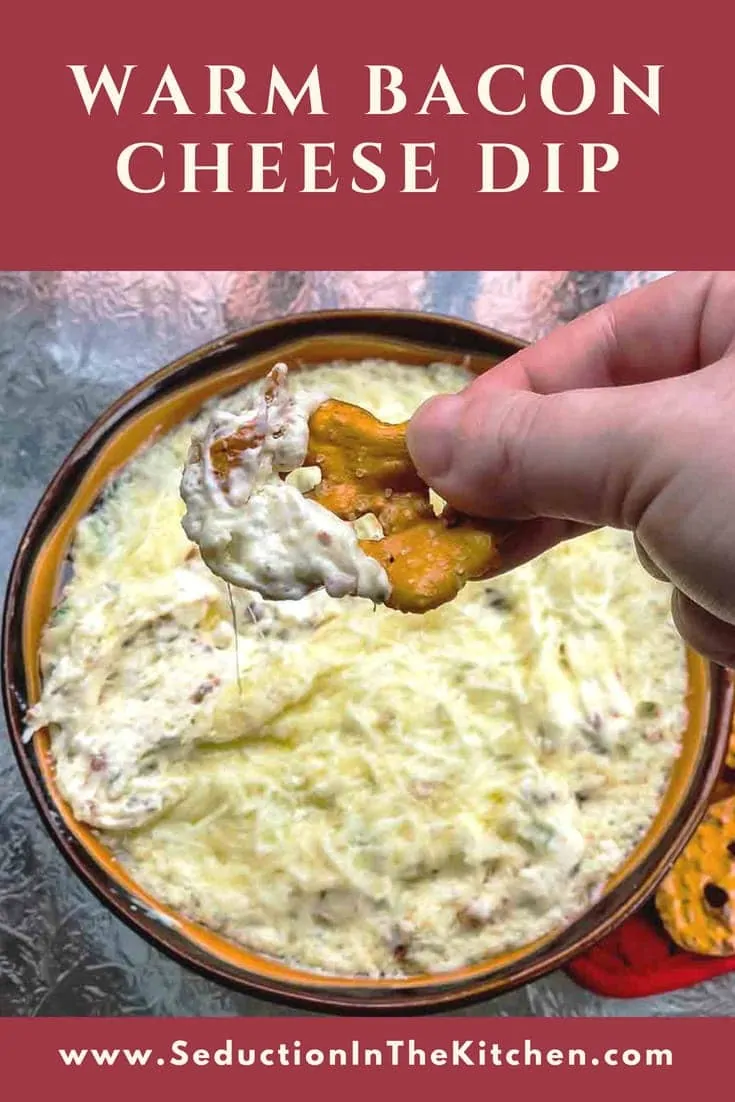 Easy dip recipes
I love easy dip recipes. When I go to a party, I always bring some type of dip recipe with me. There is plenty of easy dip recipes you can make, from hot cheese dip to a simple chip dip. There is a dip recipe out there for everyone.
Hot cheese dip
A few of my food blogger friends have been posting recipes of hot dips on Facebook. I admit those hot dip recipes look so good. I have never created a hot cheese dip. So I decided to give it a try.
This recipe is a hot cheese dip. Hot dip recipes are perfect for a small gathering, like a football party. Why? Because the dip needs to be kept warm.
Sure you can make a hot cheese dip and let cool down, but tastes much better warm. I suggest a small gathering only because this way you won't be running to a microwave so much to heat up the hot dip recipe.
The melted cheese in this hot cheese dip is what makes it taste so good. In fact, once you start eating it, you won't be able to stop!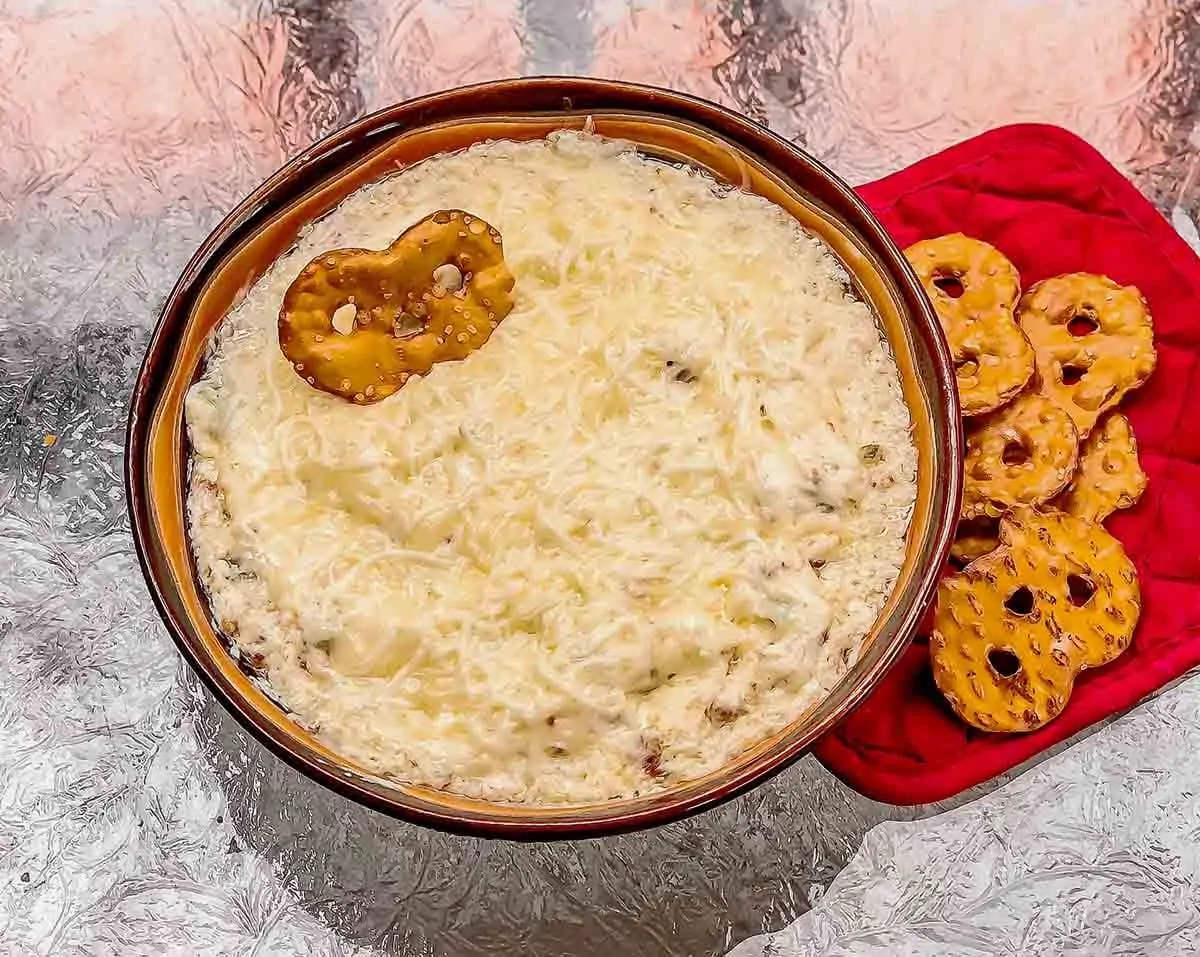 Crack dip
This bacon cheese dip is also called a crack dip. It because it is so addicting. If you think about it, cheese and bacon go well together, it is no wonder this is a crack dip!
In all seriousness, this bacon cheese dip is good. The warm gooey cheese with bacon on a cracker really explodes with flavor.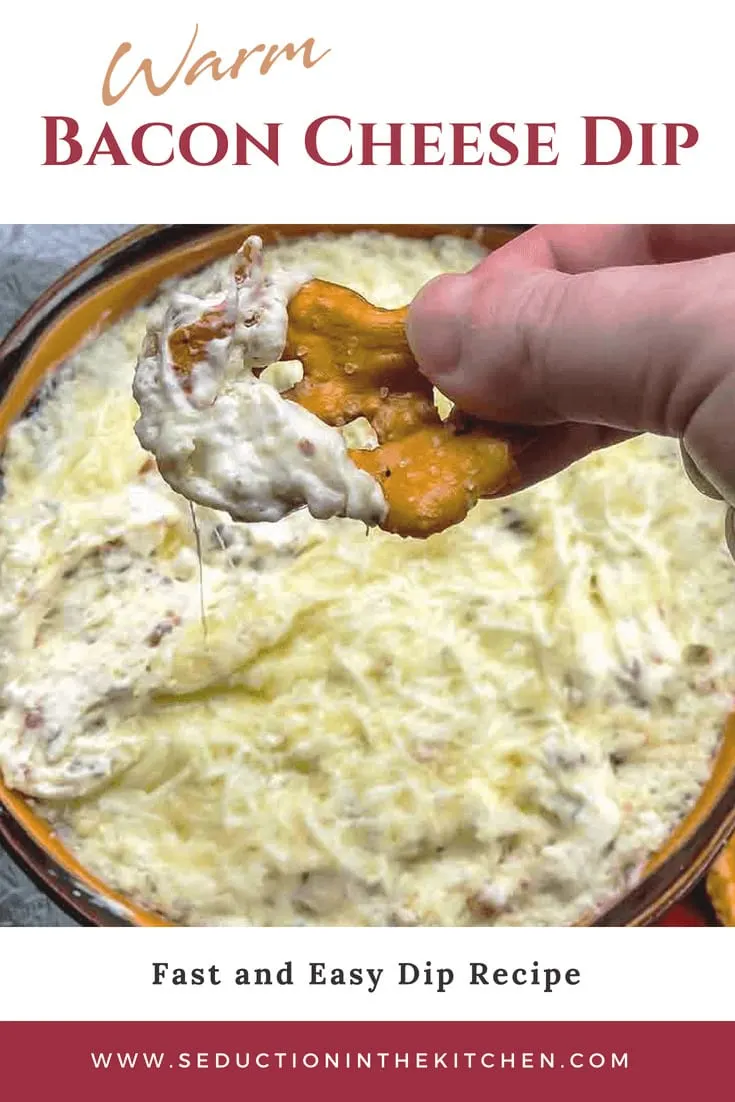 What makes this hot dip recipe yummy is good cream cheese. Why? Well in a cream cheese dip recipe the cream cheese helps make hot dip recipes easier to scoop up. Plus It helps to bind the flavors together as well.
Plus, cream cheese really adds that addiction factor in a crack dip! Plus the bacon helps too!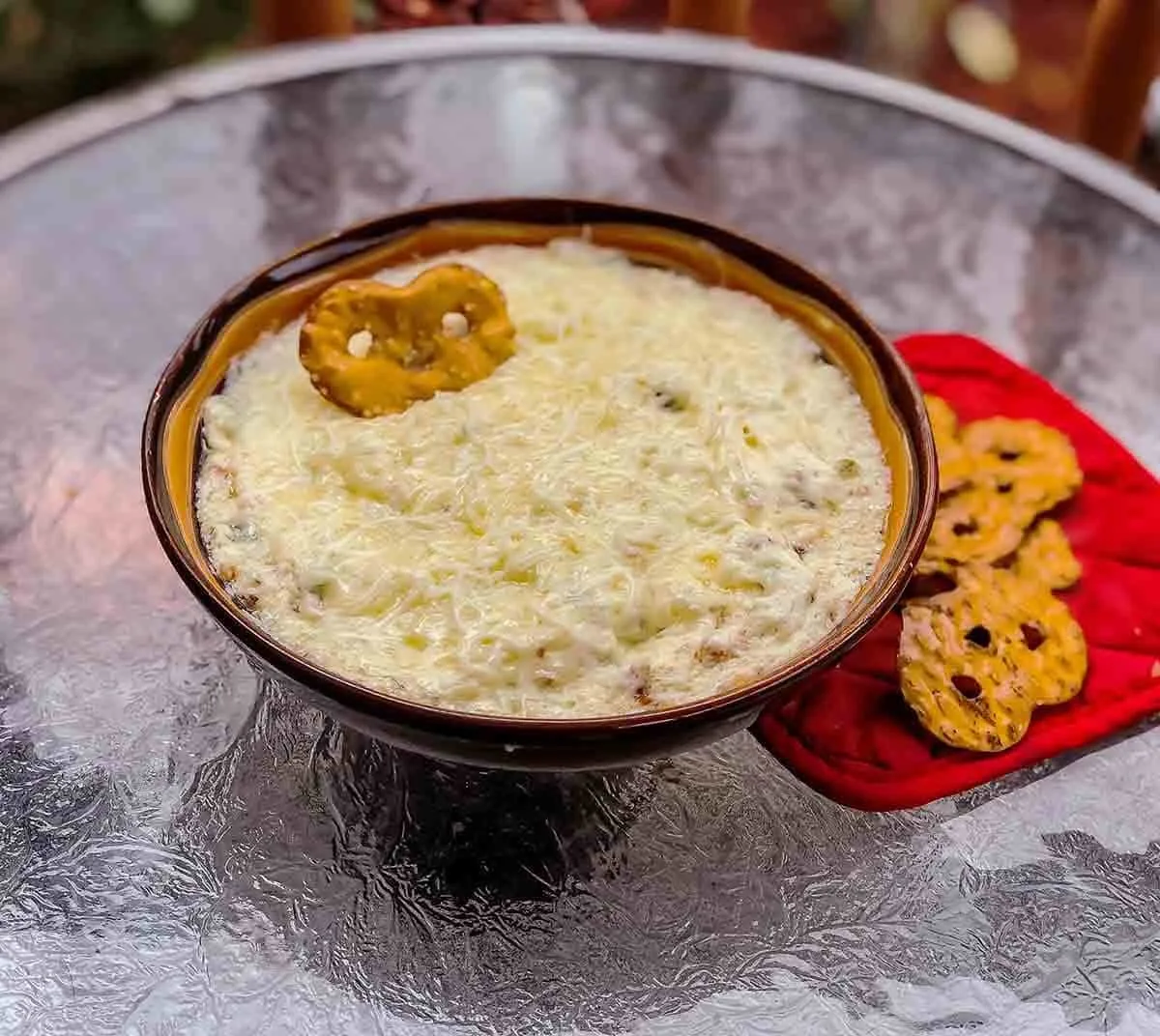 Bacon Dip
So why make this crack dip into a bacon dip? Bacon and cheese go well together. Plus a bacon dip just appealed to me as my first hot cheese dip.
I made this hot cheese dip for several work potlucks. I always come home with a clean plate and several requests for the recipe.

When comes to cheese and bacon you can not go wrong. If it added into an easy dip recipe, well you got a winner. That is what this crack dip is, a winner!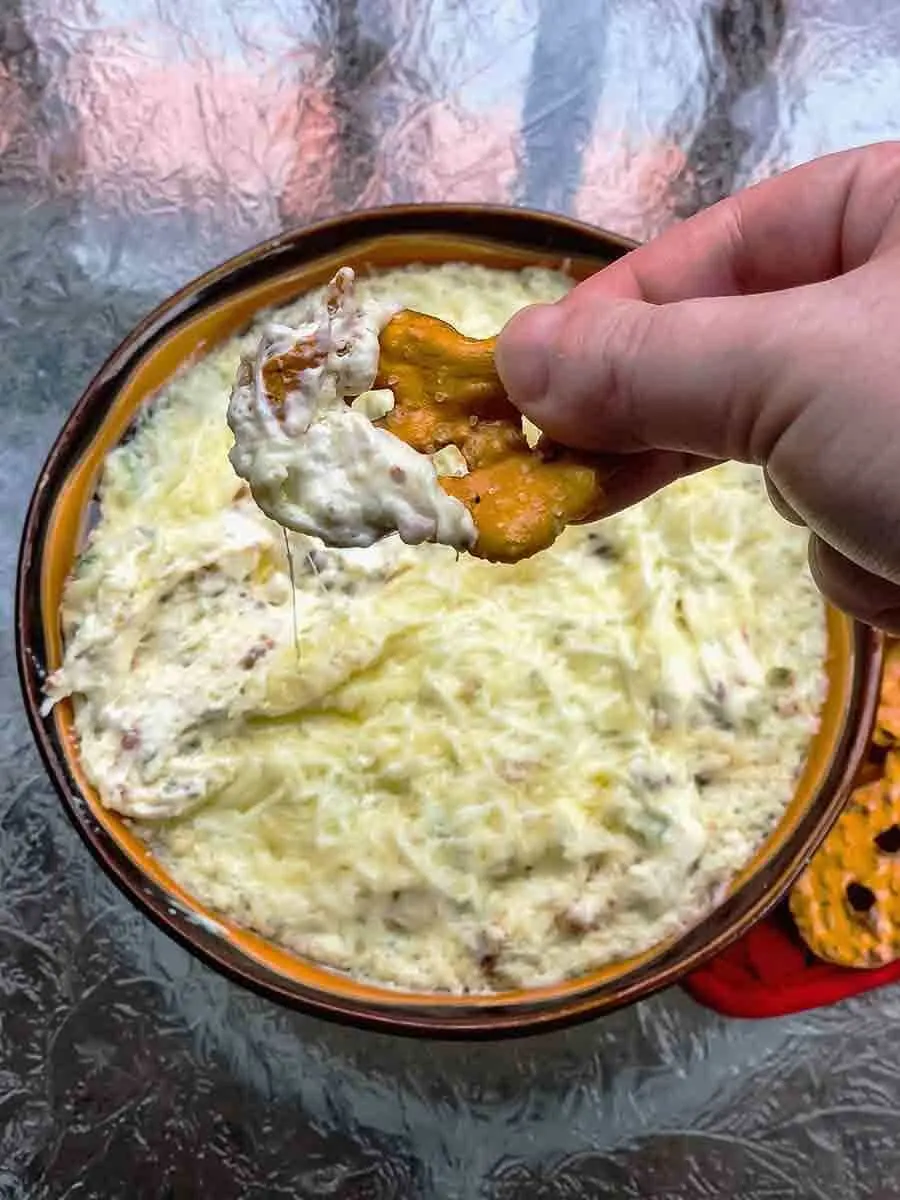 Yield: 20 Servings
Warm Bacon Cheese Dip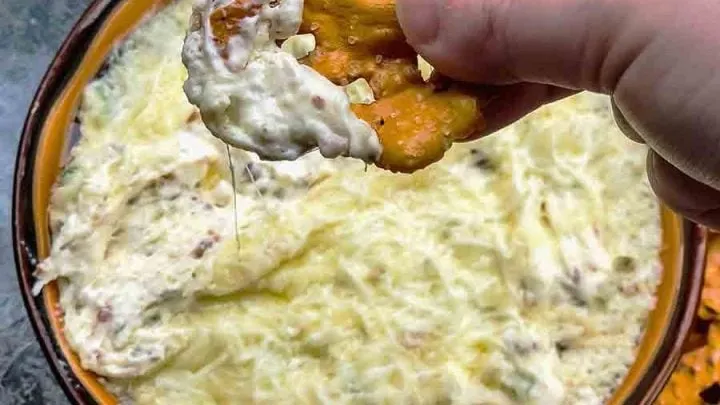 Warm bacon cheese dip is a cream cheese dip recipe that is a hot cheese dip. This crack dip is loaded with warm cheese and bacon. Serve this bacon dip up for your next sporting event!
Ingredients
4 slices bacon, cooked and crumbled
1 (8 ounce) package cream cheese with chives and onions, softened
1 cup mayonnaise
1 cup 5 blend Italian Shredded Cheese
2 green onions, finely chopped
1 clove garlic, minced
1/4 teaspoon Tabasco sauce
Instructions
In a small bowl, add the cream cheese, mayonnaise, garlic, and Tabasco sauce.
Blend together well until nice and smooth.
Next add the bacon, green onions, and 2/3 of the cheese to the mixture.
Blend until mixed in.
Put the mixture into a microwaveable bowl.
Microwave the dip for about 2 minutes.
Take the bowl out the microwave, give it a stir and sprinkle the remaining cheese on the top.
Microwave it again for another 2 minutes.
Serve it up and ENJOY!
Recommended Products
As an Amazon Associate and member of other affiliate programs, I earn from qualifying purchases.
Nutrition Information:
Yield:
20
Serving Size:
1
Amount Per Serving:
Calories:

121
Total Fat:

12g
Saturated Fat:

3g
Trans Fat:

0g
Unsaturated Fat:

8g
Cholesterol:

15mg
Sodium:

160mg
Carbohydrates:

1g
Fiber:

0g
Sugar:

0g
Protein:

3g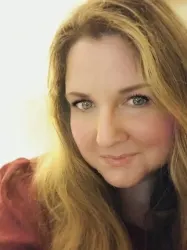 Latest posts by Deanna Samaan
(see all)