This post was most recently updated
Tropical Fruit With Moscato Glaze Quesadilla is one of those easy summer recipes to enjoy during the hot summer. This Moscato wine dessert is wonderful with a dollop of vanilla ice cream. Add this tropical fruit salad to your list of easy summer desserts!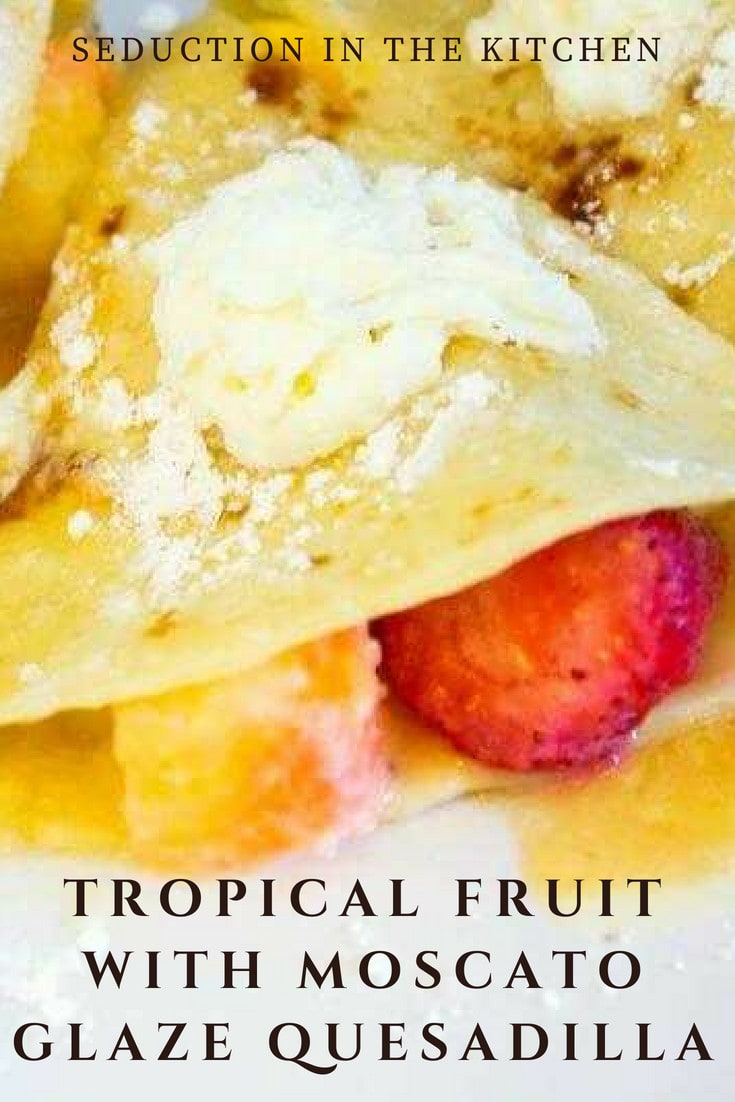 Easy Summer Desserts
Summer is hot weather and relaxing by the pool. So the need for easy summer desserts is in demand! So what easy summer recipes can we whip up for summertime?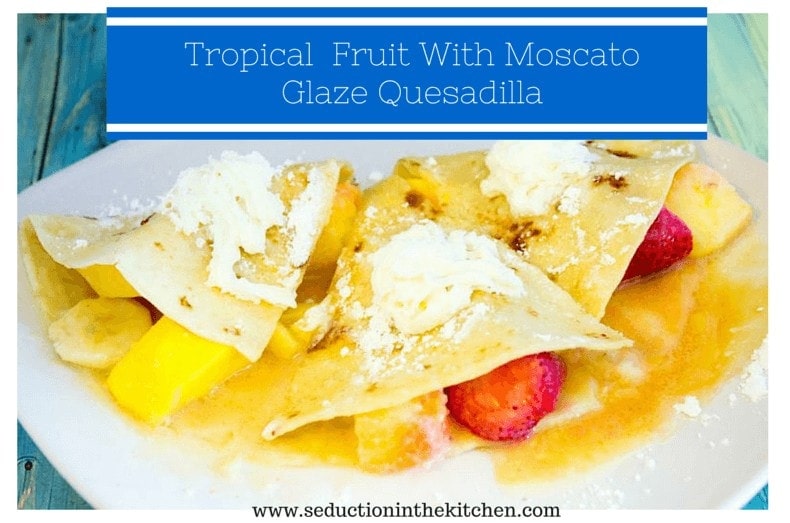 Easy Summer Recipes
For me what qualifies as easy summer recipes is when I can make and prepare a recipe within 20 minutes total. Of course less time the better is great for easy summer recipes! That why I wanted to make this dessert quesadilla!
Fruit Quesadilla
In the summer, you eat lighter. So the idea of creating a recipe for a fruit quesadilla was needed. A tropical fruit salad inside a tortilla and grilled slightly. Then add some ice cream? Yep, a fruit quesadilla sounds for easy summer recipes.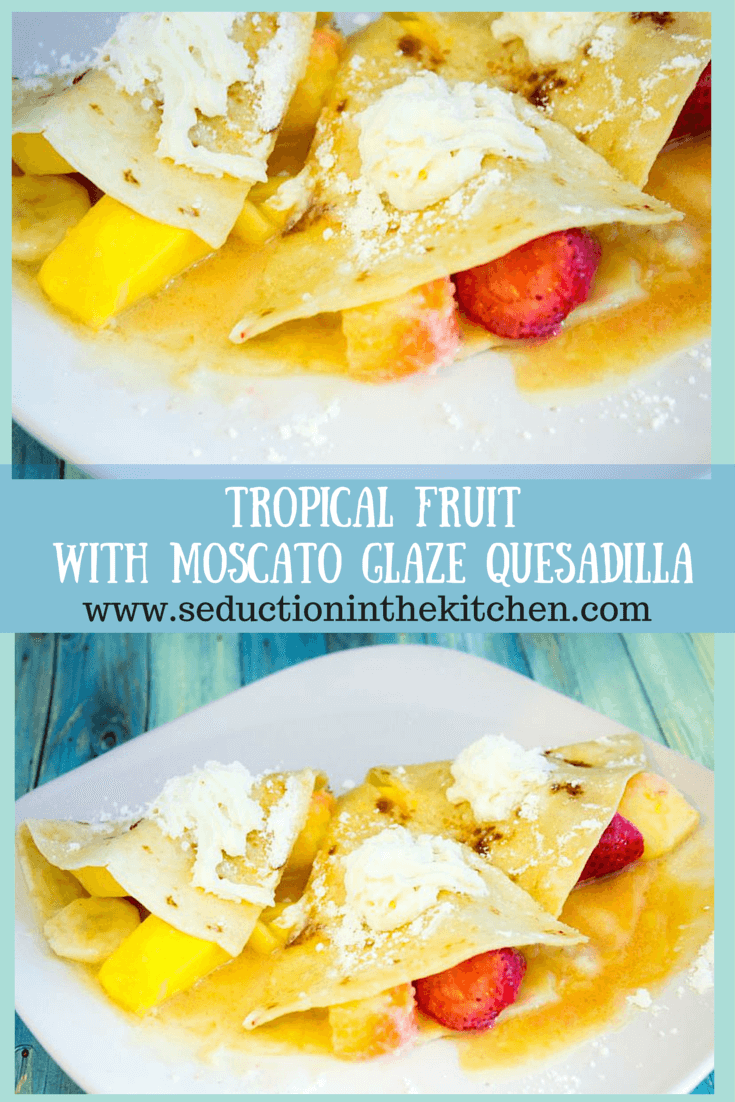 Moscato Wine Dessert
I am a Moscato wine lover. I realized that this tropical fruit salad would also be a great Moscato wine dessert! The wine just brings out the sweetness in the dessert quesadilla!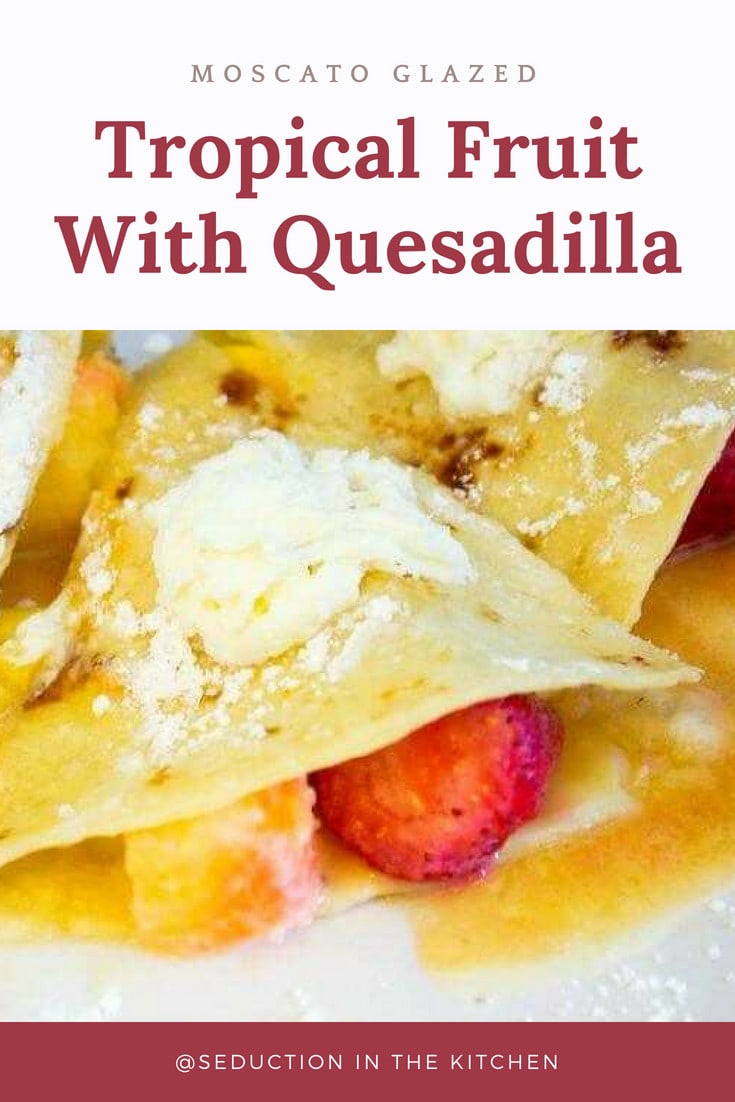 Mascarpone Filling
What makes this dessert quesadilla is the mascarpone filling. When the mascarpone filling melts, it forms this wonderful fruit glaze for moscato wine dessert! You will love making these easy summer desserts when you taste how great this dessert quesadilla is.
Tropical Fruit Salad
What I think really makes one of the great easy summer recipes is the tropical fruit salad. The tropical fruits inside the grilled tortillas are such a great combo. It really takes a tropical fruit salad to a new level.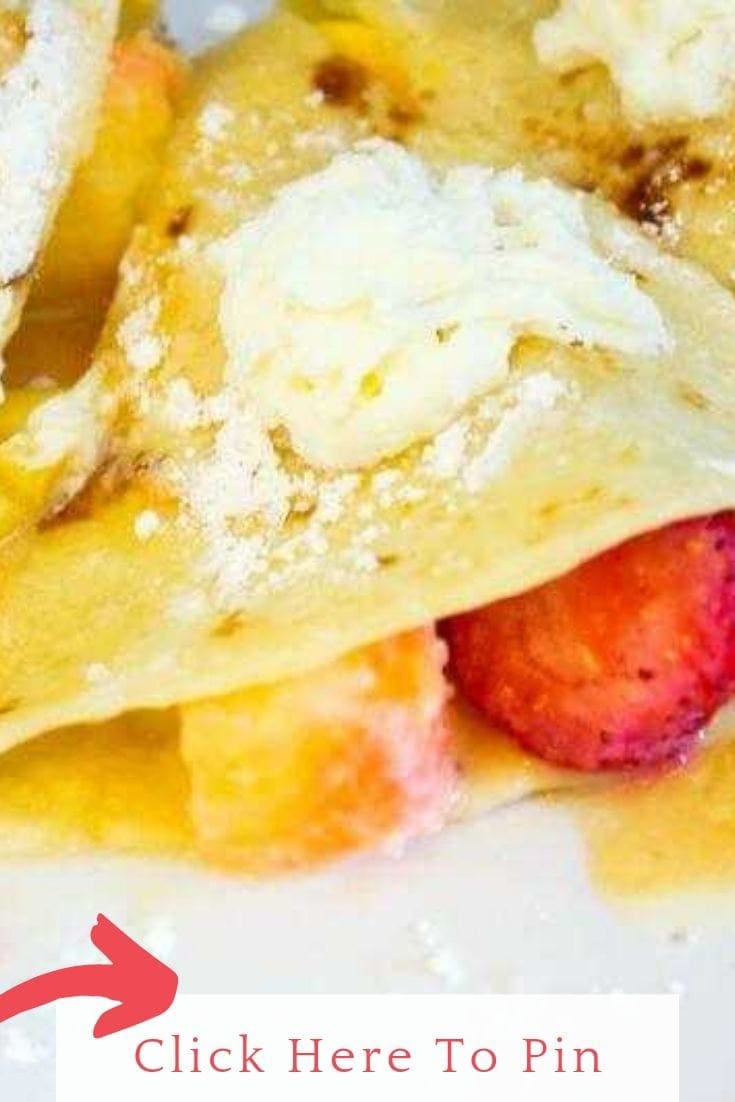 Dessert Quesadilla
What I really like about this dessert quesadilla is that it grills up in a matter of minutes. Then top off this Moscato wine dessert with some vanilla ice cream and you have the perfect easy summer desserts.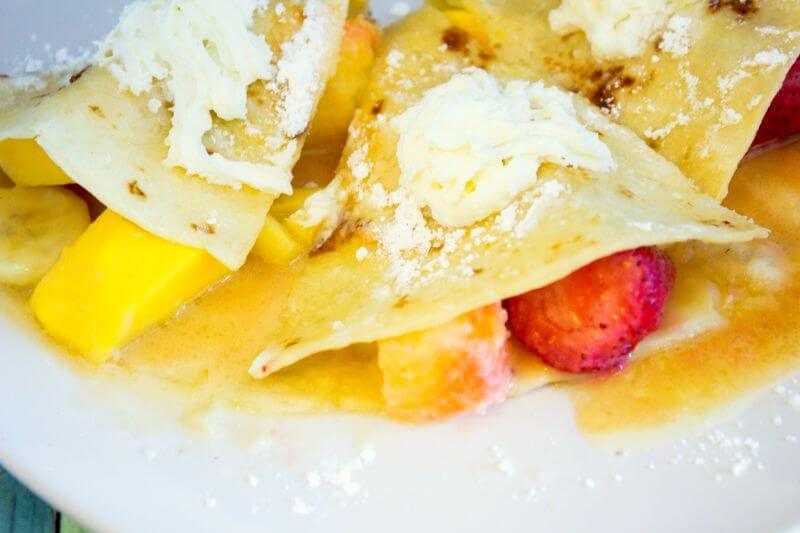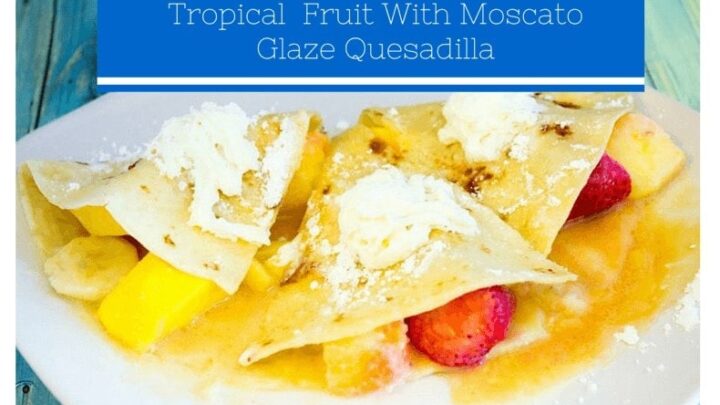 Yield:

4 servings
Tropical Fruit With Moscato Glaze Quesadilla Recipe
Time to relax at the pool and enjoy a fun quesadilla with tropical fruit with a moscato wine glaze.
Ingredients
8 oz Mascarpone Cheese
2 tablespoons sugar
1/8 cup moscato wine
1 tablespoon key lime juice
1 banana sliced
1/4 cup fresh pineapple chopped
1/4 cup fresh mango (chopped,)
1/4 cup fresh strawberries (sliced)
8 tablespoons butter
caramel sauce
4 tortillas
powder sugar
whipped cream
Instructions
In a small bowl, mix the moscato with with the mascarpone cheese, lime juice and sugar. set it aside.
In a fry pan, melt 2 tablespoons of the butter.
Then place one tortilla in the melted butter, fry it on one side for about a minute, then flip it over and fry the other side for about a minute.
Next, spread on half of the tortilla the mascarpone cheese , layer on the fruit, and drizzle on the caramel over the fruit.
Fold the other half the tortilla over the fruit and and press it down. Continue to cook for another minute.
Carefully flip the quesadilla over and cook the other side for about 30 seconds.
Take off the heat and onto a plate, sprinkle with some powder sugar , cut into wedges.
Do the same thing with the remaining tortillas.
Garnish with a little whipped cream and ENJOY!
Recommended Products
As an Amazon Associate and member of other affiliate programs, I earn from qualifying purchases.
Nutrition Information:
Yield:
4
Amount Per Serving:
Calories:

280
Looking for more summer recipes? Check out these recipes:
Check out my the latest on my other blog: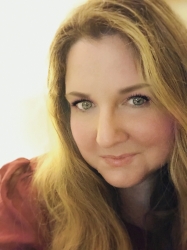 Latest posts by Deanna Samaan
(see all)