This post was most recently updated
Strawberry Rhubarb Shortcake Parfait is a simple no bake recipe for strawberry parfait. Using dessert shells for this parfait dessert recipe is what makes it so simple to make on a warm summer day. You will love this strawberry rhubarb shortcake!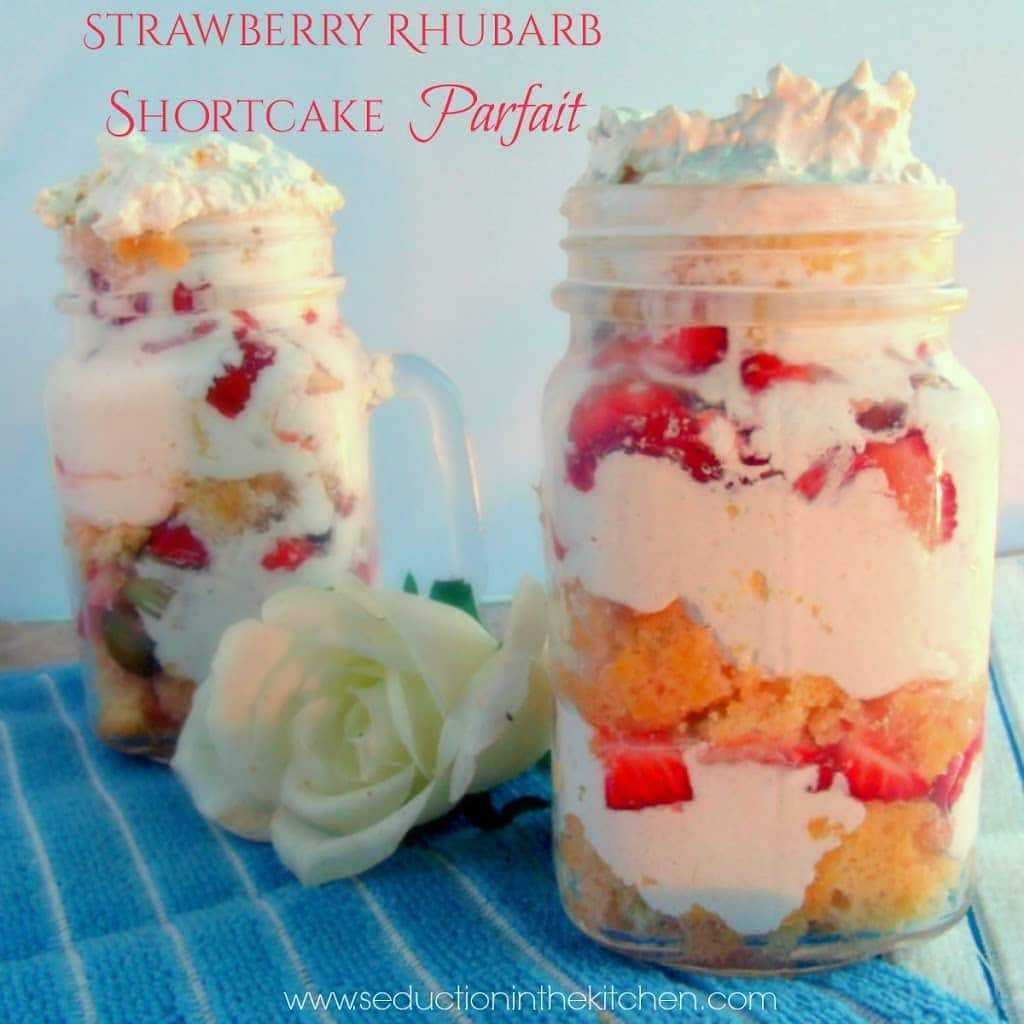 Strawberry Month
When I was a kid, there was this commercial on TV for a restaurant called Eat n Park. It had a jingle for strawberry pies, "In the very berry month of June.." That is all I remember of this jingle.
June is the strawberry month. I know Driscoll's berries is having a big promotion on their strawberries because of it. Plus the farms around here do the Strawberry picking thing. Yep, it is the "very berry month of June."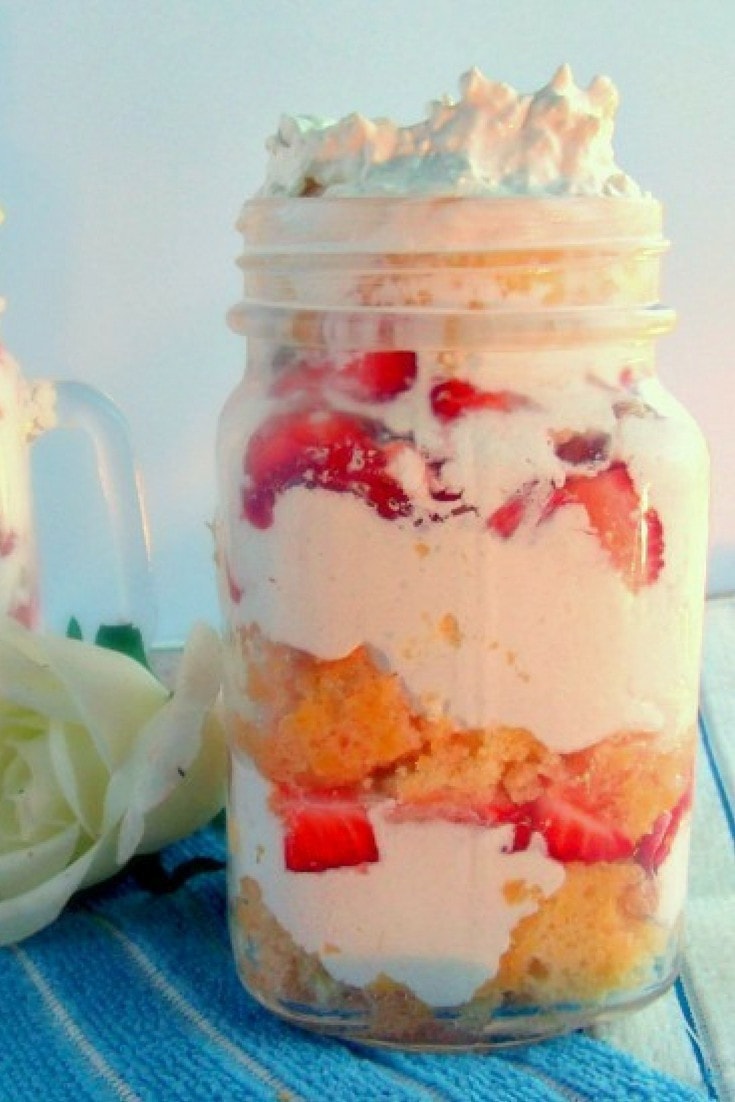 Parfait Dessert Recipes
When I went out to celebrate my GBF birthday with friends, we went to a restaurant called Quaker Steak and Lube. They have these well drinks as they call it. They served these drinks in mason jars, with lids and you can keep.
Richard, my GBF and my unofficial creative control with some these recipes, said to me that these glasses would be perfect to do parfait dessert recipes with. he is right! My first thought was let's create a strawberry parfait in these glasses.
Strawberry Shortcake Parfait
So that jingle about the berry month of,  from Eat N Park that keeps popping into my head really made me want to do a strawberry shortcake parfait. I had recently got some rhubarb from the Farmer's Market.  I decided it was time to do a parfait recipe differently.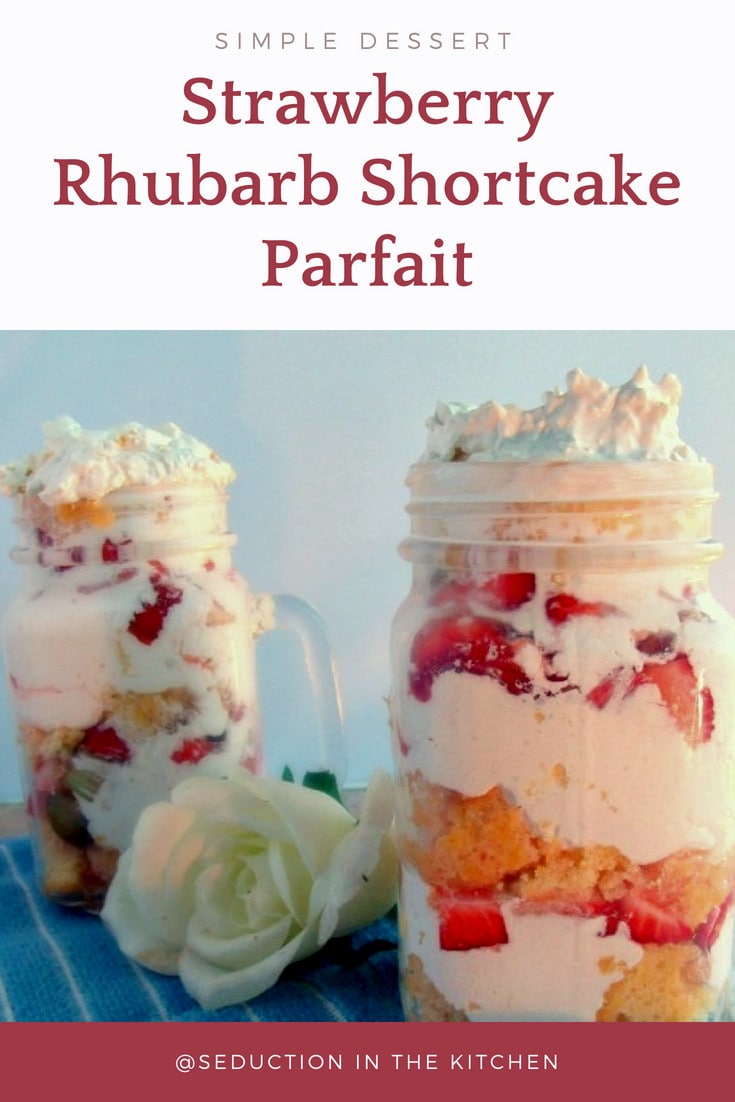 Strawberry Rhubarb Shortcake Parfait
So I decided to take rhubarb parfait and combine it with a strawberry parfait to make this rhubarb strawberry shortcake creation. The rhubarb just goes nicely with strawberries. The spice with that sweet is parfait heaven.
Then doing this creamy cool whip mixture in between the crumbled dessert shells and strawberry rhubarb layers. This recipe for strawberry parfait is to die for! Plus as a bonus, the Strawberry Rhubarb Shortcake Parfait is no bake! Perfect for summer!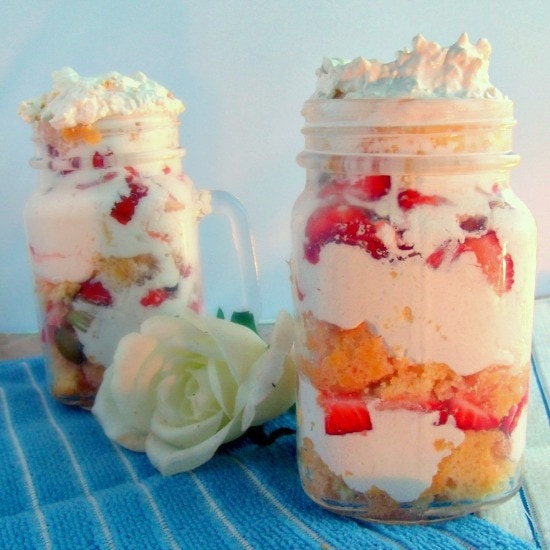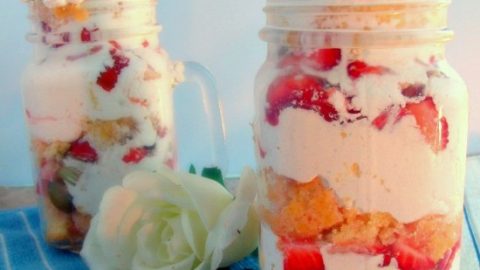 Yield:

2 servings
Strawberry Rhubarb Shortcake Parfait Recipe
In the very berry month of June is what inspired this shortcake creation. Rhubarb Strawberry Shortcake Parfaits, a recipe from Seduction in the Kitchen.
Ingredients
1 stalk rhubarb
1 pint strawberries
1 8 oz cream cheese (soften)
1 tub of cool whip
2 tablespoons milk
3/4 cup sugar
2 pound package of dessert shells or 1 loaf of cake
6 mason jars
Instructions
Chop up your strawberries and rhubarb, and put them in a bowl. Sprinkle 1/2 cup of sugar on them. Toss them well so they are covered in the sugar and set them aside. Let juice up, depending on how much juice you want, let sit anywhere from 20 minutes to 1 hour.
Next, put the soften cream cheese in a bowl. Add the 1/4 cup remaining sugar. Cream the them together. Then add in the cool whip and blend everything together. Add the milk to make it a little more creamy, then set the creamy mixture aside.
To assemble:
Put in the jars a little the cake. Crumble it up and place in the bottom. Then add a little bit the cream, smooth out with a spoon as best as you can. Then add the rhubarb-strawberry mixture. Then start again with a cake layer. using back of the spoon, kind of push down on everything on that cake layer. Keep layering until the last layer is the cake layer. Top off with a heaping mound of the cream, then ENJOY!
Nutrition Information:
Amount Per Serving:
Calories:

275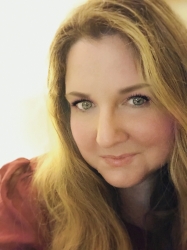 Latest posts by Deanna Samaan
(see all)