I am a participant in the Amazon Services LLC Associate Program, an affiliate advertising program designed to provide a means for me to earn fees to Amazon.com and affiliate sites.
[intro]Slow Cooker Split Pea Soup is "almost famous." This slow cooker vegetarian split pea soup is based on Pea Soup Andersens famous endless bowl pea soup. This slow cooker pea soup is not only vegetarian but also dairy free.[/intro]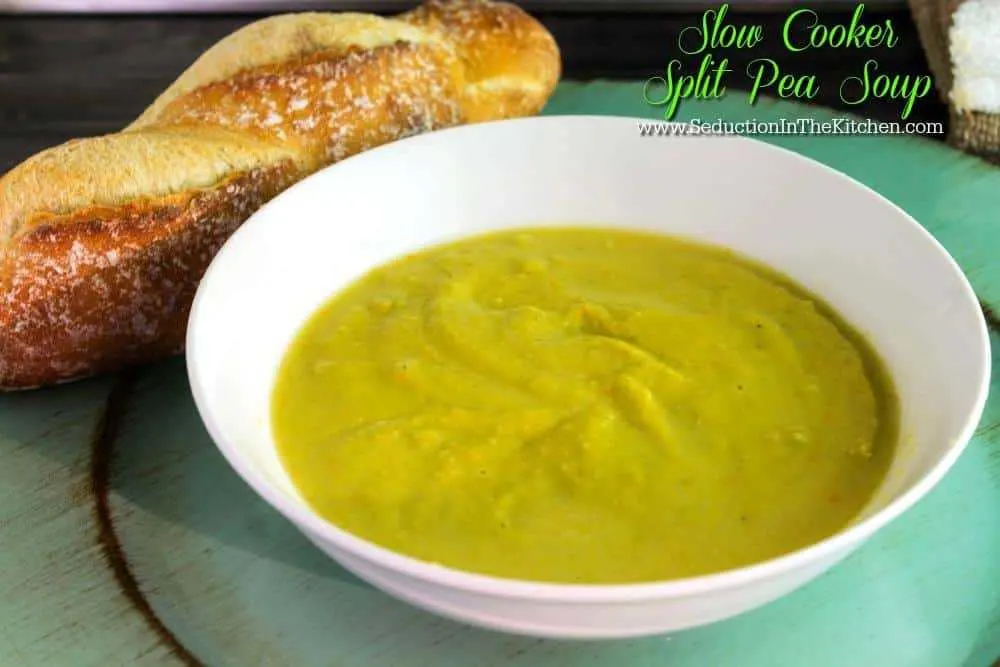 Birthday
My birthday is coming up in 2 weeks. I can not believe I am going to be 41. I know I do not look my age.
I have been told I look younger than 41. I have no wrinkles or gray hair. I tell everyone it is because I am divorced and I have no children.
The truth is I inherited that from my dad. He is 68 and he does not look his age at all. What is funny, when I was younger, I looked older.
At 10 I looked 13, at 13 I looked 16, at 16 I looked 21. When did I start looking younger? I am not sure, I think it may have been when I hit 30. In a way, I never looked the number I was turning on my birthday.
Gifts to me
Since my birthday is approaching, I did treat myself to a birthday gift, well 2 gifts. One is I am getting an iPhone 7! My cell phone contract is up and I just happen to qualify for a change for the latest phone and it is being delivered around my birthday.
The other is, a friend talked me into downloading this app called Wish. They had a nice lightbox and the reviews said it is really nice for products. So for the price, which was really cheap, I decided I want to get it and it takes my photos to the next level. I am always about improving myself, this could help me improve in photography.
Vegetarian Split Pea Soup Recipe
I love watching the Travel channel. On a show they had, they showcased a place in California that was famous for an endless bowl of split pea soup. I admit have I never had split pea soup before that.
This vegetarian split pea soup looked so good on the show. I decided I want to try split pea soup. So I made the pea soup recipe that is on the back of the split pea bag and found out I liked it.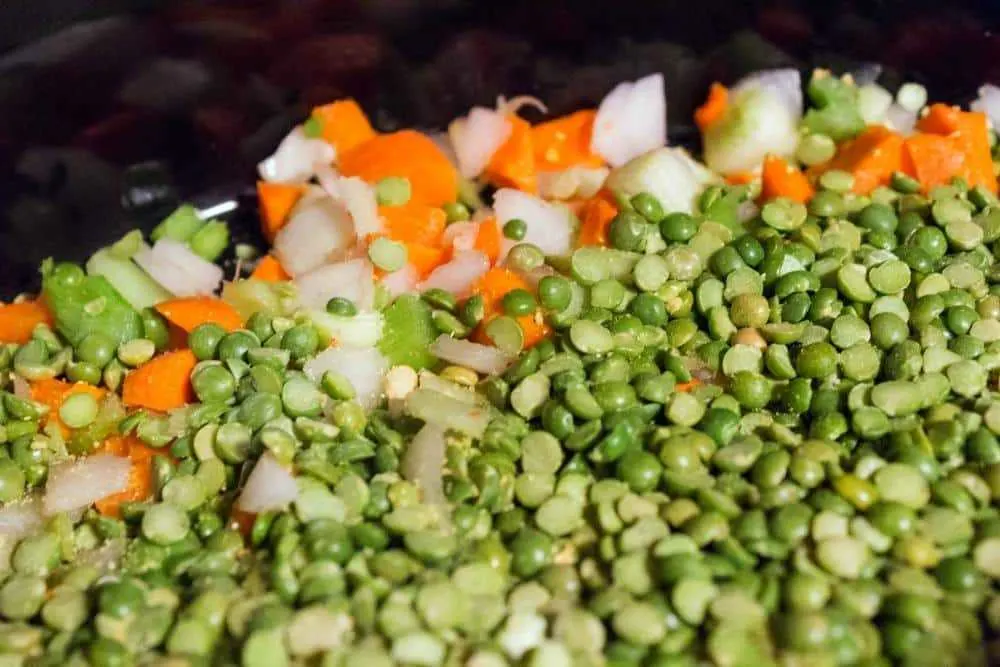 Slow Cooker Split Pea Soup
The restaurant, Pea Soup Anderson actually serves a vegetarian version of pea soup. There is no ham or a ham bone used in the soup. Personally, I like the vegetarian version better.
The restaurant does offer toppings for people to add to the bottomless bowls of split pea soup. In a way, doing pea soup with toppings is a great idea. That way can appeal to all taste buds.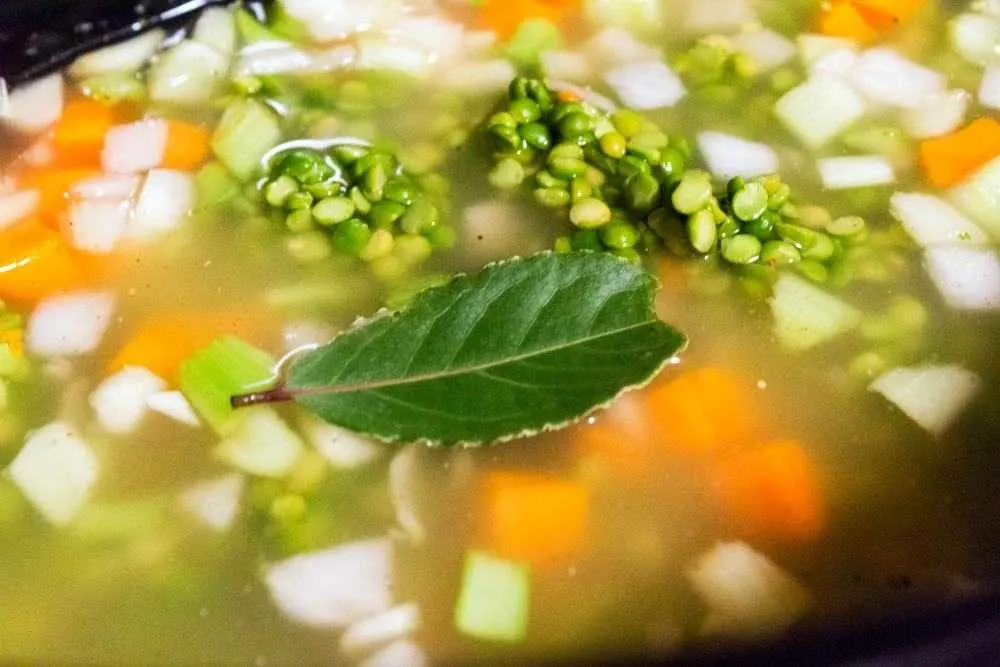 How To Make Pea Soup
I also know many people use water to make the pea soup broth. Chicken stock is an option which I do feel adds more flavor to the soup, but I wanted to keep this soup true to vegetarian. So I use vegetable broth.
The vegetable broth does add the flavoring that I love in this vegetarian pea soup recipe. I think personally what makes this slow cooker vegetarian split pea soup is my secret ingredient, thanks to a really good friend of mine who introduced me to this secret ingredient.
Split Pea Soup In Slow Cooker Secret Ingredient
This secret ingredient? Vegeta! It is this Croation spice, she is from Poland and uses Vegeta in everything.
She gave me some to try and I come to find out, this spice really seasons everything perfectly. It makes this vegetarian pea soup recipe really good. I use it instead of salt and love it!
In all honesty, if you need an all-purpose seasoning, get Vegeta. It is that good, Vegeta must-have have spice!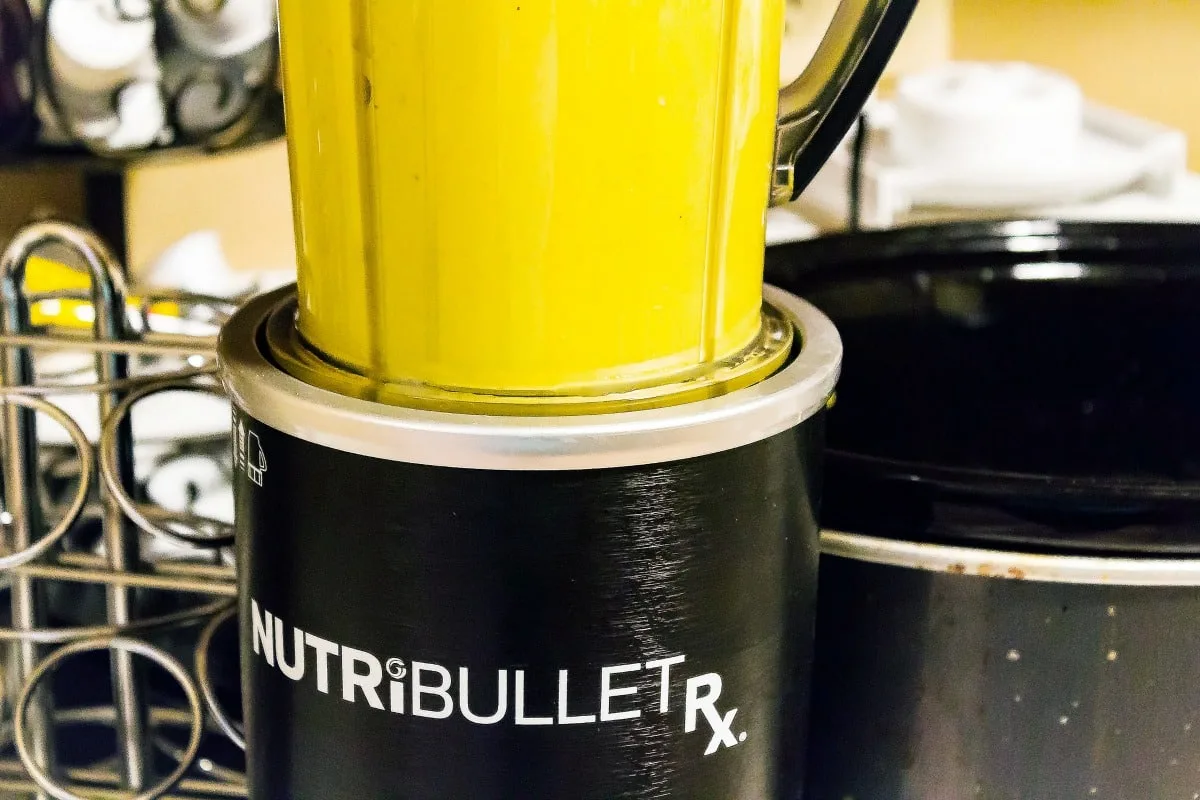 Nutribullet Pea Soup
At one point, you do have to puree the soup. I usually use my immersion blender to do that, but truth be told I just got a Nutribullet. This really purees the vegetarian split pea soup really nicely.
In my opinion, it is the puree part of the split pea soup that is the hardest thing to do. It is that easy when split pea soup made in the slow cooker and you use the Nutribullet. Of course, I love making soups in the slow cooker. It is my go-to weekend cooking tool.

Slow Cooker Soups
With Fall being here now, I will be using the slow cooker more. I will be making more soups, like this Slow Cooker Split Pea Soup in it. Besides this split pea soup being vegetarian, it is also dairy free.
Which is nice because it is a thick soup. Thick soups just warm you up on the chilly Autumn days. Enjoy a nice bowl of this vegetarian split pea soup recipe.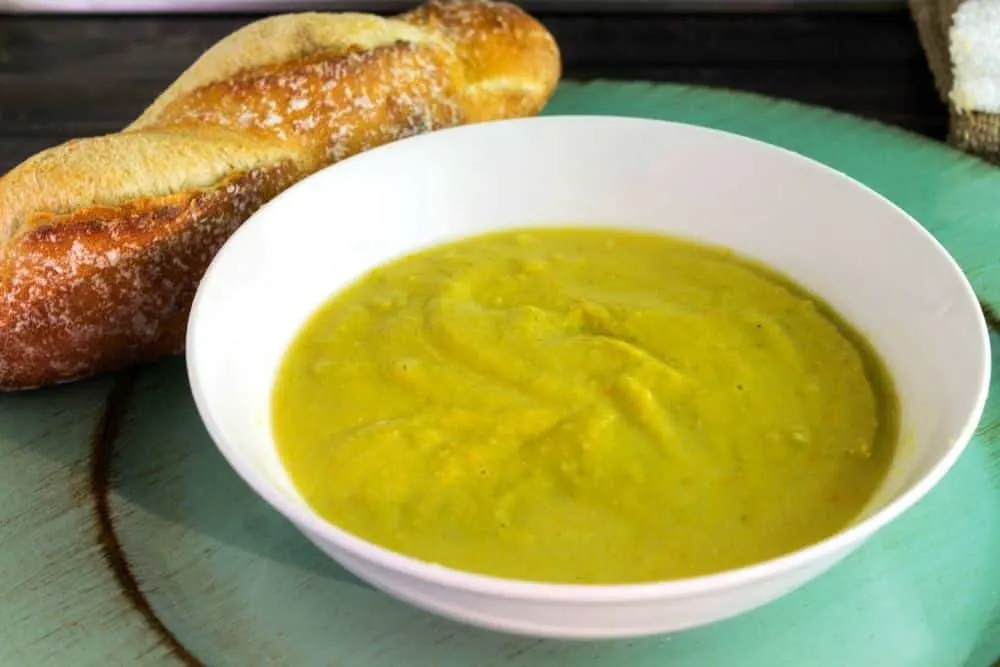 Yield: 8
Slow Cooker Split Pea Soup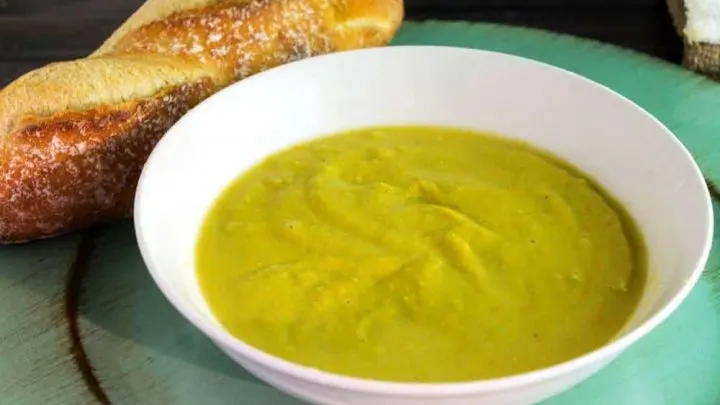 Slow Cooker Split Pea Soup is "almost famous". This recipe is based on Pea Soup Andersens famous endless bowl version in Buellton, California. Like the restaurant's this version is vegetarian, and dairy free. As a bonus, it is made in the slow cooker. A recipe from Seduction in the Kitchen.
Total Time
6 hours
10 minutes
Ingredients
2 cups green split peas
8 cups vegetable stock or chicken
1 stalk celery coarsely chopped
1 large carrot peeled and coarsely chopped
1 small onion peeled and chopped
1/4 tsp thyme
1 bay leaf
Pinch of cayenne pepper
1/2 tsp Vegeta
Salt and pepper to taste
Instructions
Sort the peas in a mesh strainer, removing any stones or impurities. Rinse them clean.
Combine the peas, celery, carrot, onion, thyme, Vegeta and cayenne in slow cooker and cover 8 cups of stock.
Place the bay leaf on top, place the lid on the slow cooker and cook it on low for about 4 hours till the peas are soft.
Strain the peas, carrots, celery, and onions out the soup and puree it. You can just use an immersion blender if you do not want to strain out the vegetables.
Once the pea mixture is pureed, add back to the stock and give a nice stir till all incorporated.
Continue letting it heat up in the slow cooker for another 1/2 hour.
Ladle some the soup into a bowl, then ENJOY!
Nutrition Information:
Amount Per Serving:
Calories:

186
Total Fat:

1g
Saturated Fat:

0g
Trans Fat:

0g
Cholesterol:

0mg
Sodium:

698mg
Carbohydrates:

34g
Fiber:

13g
Sugar:

5g
Protein:

12g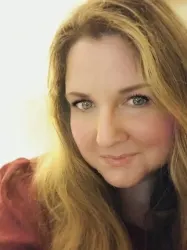 Latest posts by Deanna Samaan
(see all)