Crock Pot Baked Spaghetti is an easy meatless baked spaghetti recipe. This crockpot spaghetti recipe is savory and filling. You will love how easy crockpot baked spaghetti really is. Serves 6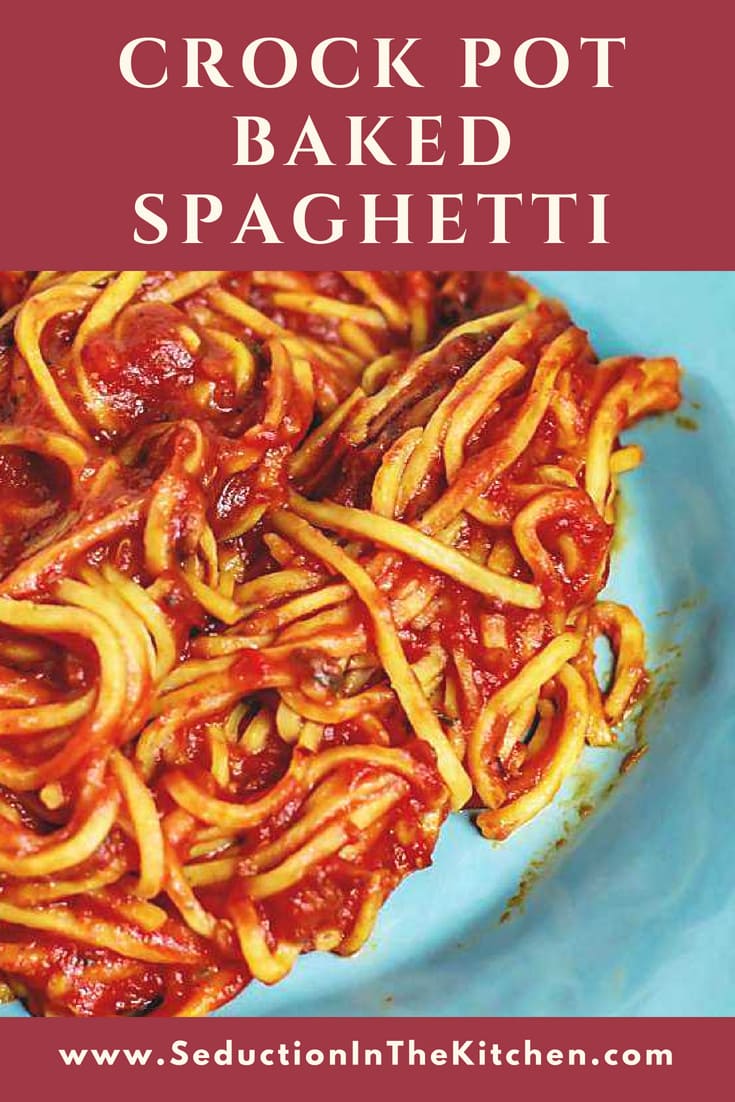 Crock Pot Pasta Recipes
Is there such a thing as crock pot pasta recipes? Yes, there is. Actually cooking pasta, like this baked spaghetti in crockpot is actually very easy. How to make spaghetti in the crock pot?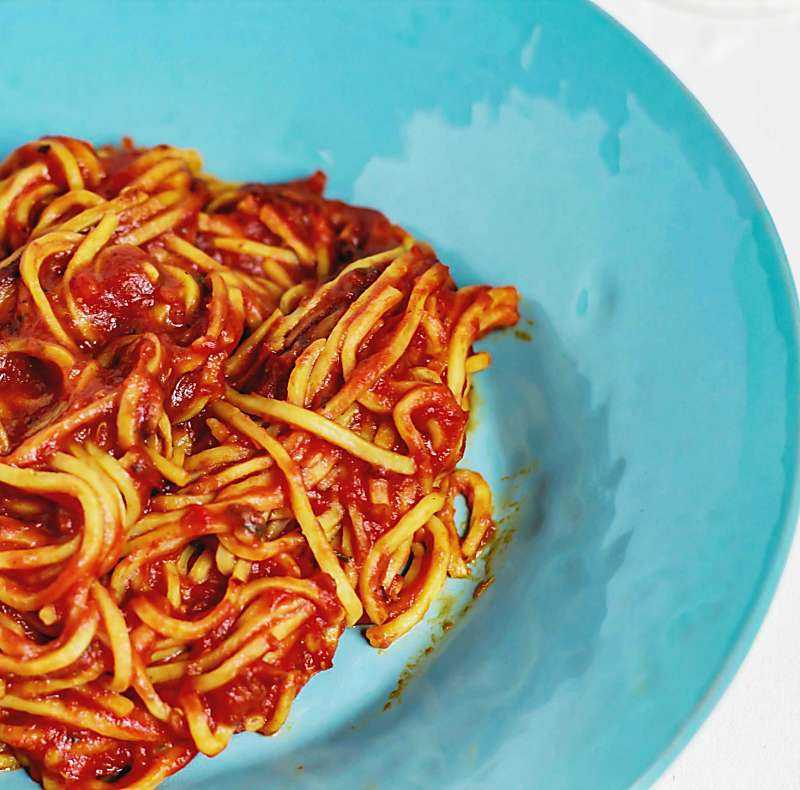 Can You Cook Spaghetti In A Crock Pot?
When I wrote this post back in 2015, there was a lot going on. Phlebotomy job was overwhelming and I never had anytime off. So crock pot pasta meals were my best friend.
Cooking spaghetti in a crock pot was my first real experimental crockpot spaghetti recipe. The question was can you cook spaghetti in a crock pot? That was what I asked myself.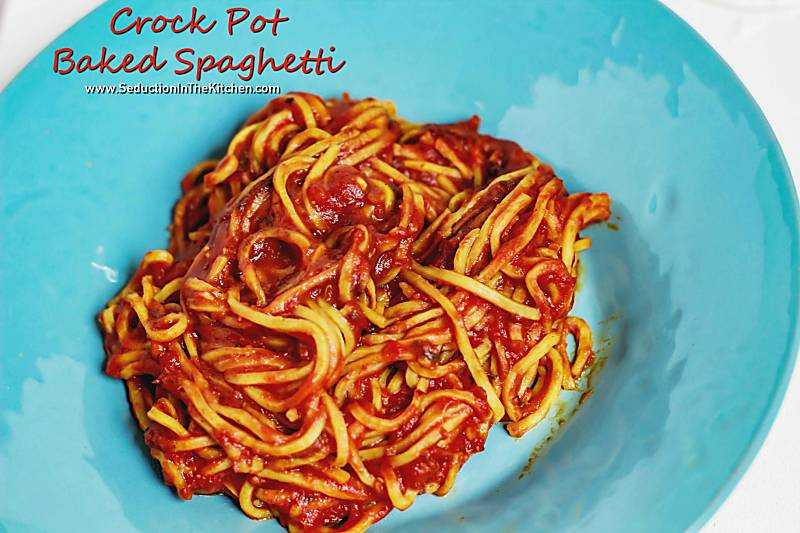 Crockpot Spaghetti Recipe
To be honest, why I wanted to make crock pot spaghetti, I was missing a baked spaghetti recipe my ex-husband used to make. His baked spaghetti was really good.
I had never had it prior so his baked spaghetti was the first time I ever ate it. So making a crockpot spaghetti recipe was a first for me and the answer to the question of how to make spaghetti in the crock pot, was easier than I thought!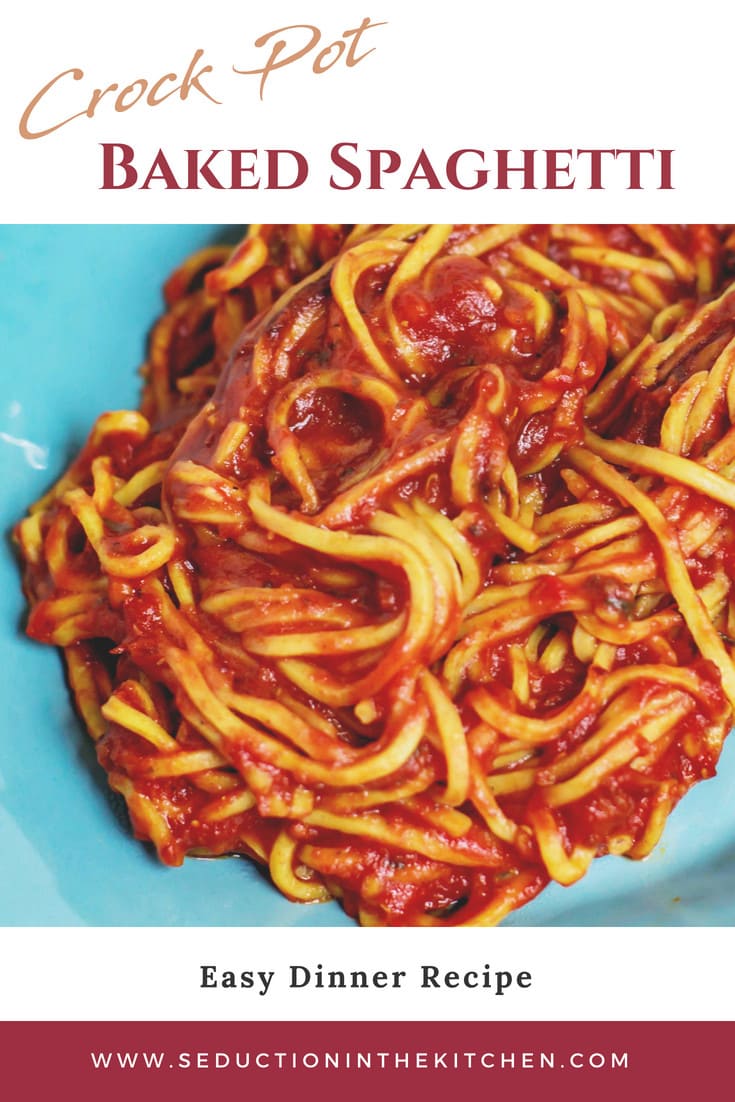 Easy Spaghetti Recipe
Working as much as I do, there was no time to actually make baked spaghetti in the oven. So baked spaghetti in crockpot was the answer for me, I needed an easy spaghetti recipe. So let the experiment on a crockpot spaghetti recipe begin!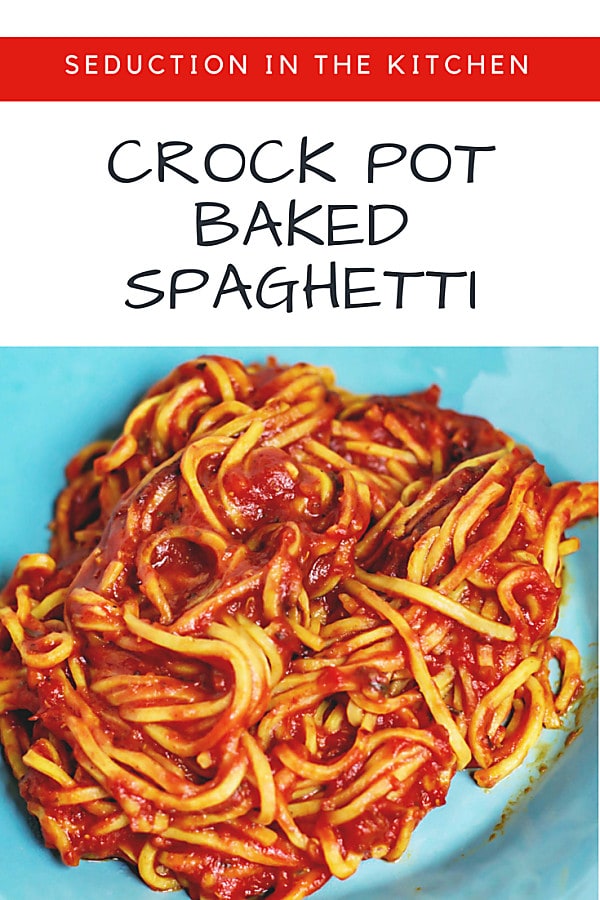 Crock Pot Baked Spaghetti
Why did I want to make a crock pot spaghetti? I wanted to be lazy, I don't want cook after work, but I want a nice, hot meal. That is one the reasons I love crock pot cooking. You fix it and forget it.
What I like about this crock pot spaghetti recipe, you can make it all the night before. Then you put in the fridge and take it out in the morning. Put the baked spaghetti in crockpot on low and it will cook all day. When you get home, dinner is ready.
For This Recipe You Will Need
Vegetarian Crock Pot Spaghetti
I made this crockpot baked spaghetti vegetarian, but you can add meat to this crock pot pasta meal. All you have to do is just brown some ground beef meat and add it to the spaghetti in a crock pot. This crockpot spaghetti recipe is versatile that you could make the sauce to suit your taste.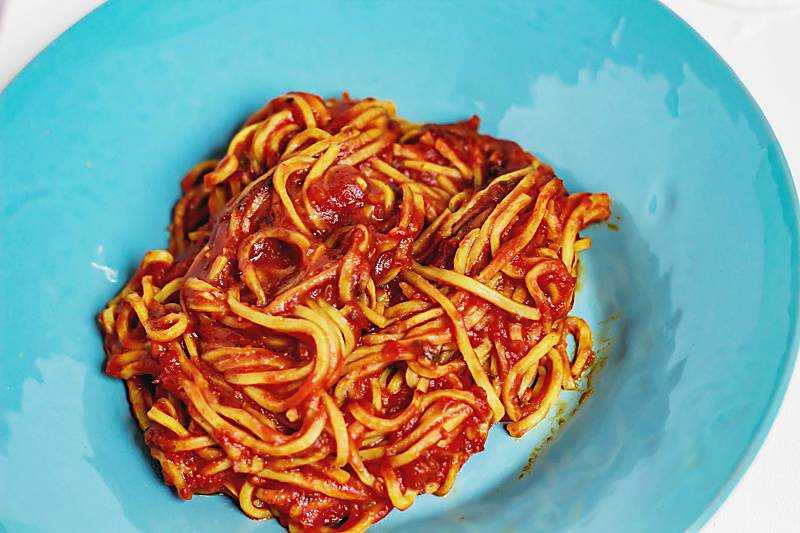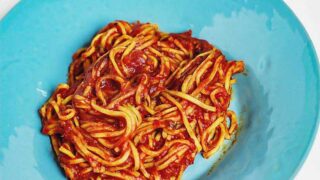 Yield:

6 servings
Crock Pot Baked Spaghetti Recipe
Total Time:
6 hours
10 minutes
Crock Pot Baked Spaghetti is an easy meatless baked spaghetti recipe made in the slow cooker. This baked spaghetti recipe is savory and filling. You will love how easy it is cooking spaghetti in a crock pot.
Ingredients
sliced mushrooms
1/2 onion (diced)
2 cloves roasted garlic (minced)
1 tablespoon Italian seasoning
1/2 teaspoon black pepper
1 8 oz can of tomato sauce
1 cup of water
2 tablespoons red wine vinegar
1 tablespoon brown sugar
a few flakes of crushed red pepper
1 lb cooked spaghetti
Instructions
You can saute the mushrooms and onions if you want to. Just do with a little olive oil until the onions are translucent. You can also add green peppers and other vegetables you want. That the beauty of making a homemade sauce, you make it how you like it. So add the mushrooms, onions, garlic and the tomato sauce to the crock pot.
Next, stir in the water, vinegar, sugar, and seasonings. Taste the sauce see if needs adjusted too sweet add more vinegar, need more spice add it. Too tart, add a bit more sugar.
Once you have the sauce where you like it, add cooked spaghetti noodles to the sauce. Stir it all up and put the crock pot on low and cook for 6-8 hours.
Then, grab a plate and ENJOY!
Nutrition Information:
Amount Per Serving:
Calories:

0
This post was most recently updated
I want to hear what you have to say about this recipe that is on
SEDUCTION IN THE KITCHEN!
Let's get this conversation started! What do you think of this recipe?