Slow Cooker French Onion Meatloaf is an easy meatloaf recipe with onion soup. This meatloaf is made in a slow cooker for full oniony flavor. This french onion meatloaf will be your favorite meatloaf recipe. Serves 6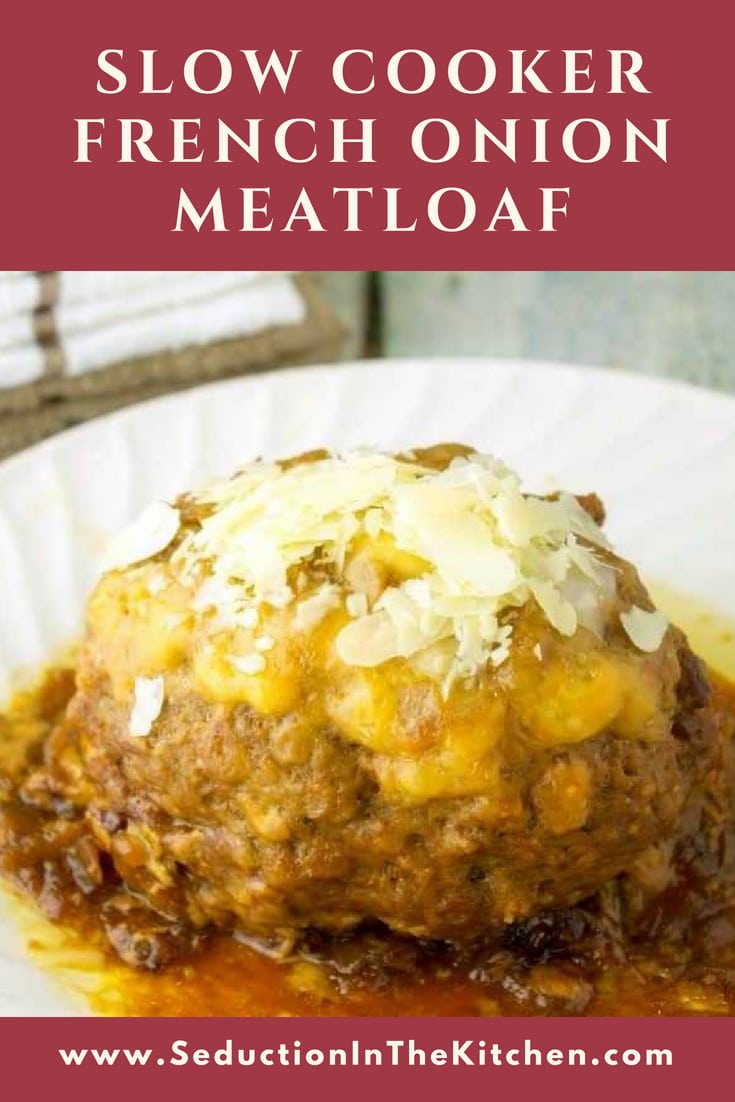 Meatloaf In A Slow Cooker
I really like meatloaf in a slow cooker. When you cook a meatloaf recipe in a crockpot It cooks it perfectly. I think it is because the even temperature slow cooking does.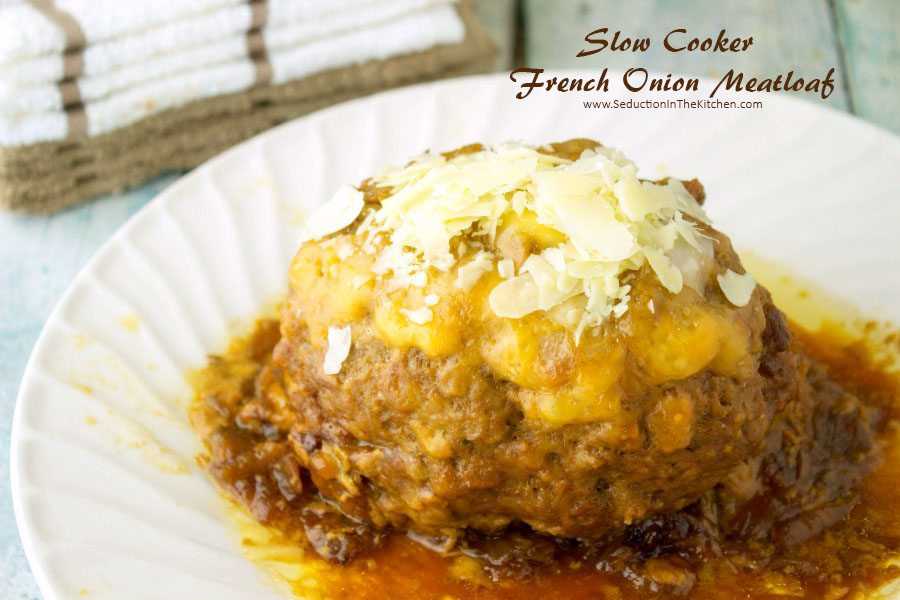 Campbell French Onion Soup Recipes
So the idea for Slow Cooker French Onion Meatloaf came, in a weird way. I was watching Netflix, and a woman was making actually burgers and she was dunking them into old French Onion soup before she cooked them. What if I made this meatloaf a Campbell French onion soup recipes?
Crockpot Meatloaf With Onion Soup Mix
Growing up, my mom would make crockpot meatloaf with onion soup mix all the time. The meatloaf, to me at least, had a nice moisture to it that it isn't dried out. The recipe for meatloaf with onion soup mix is actually very easy and could be adapted to a French onion meatloaf no problem.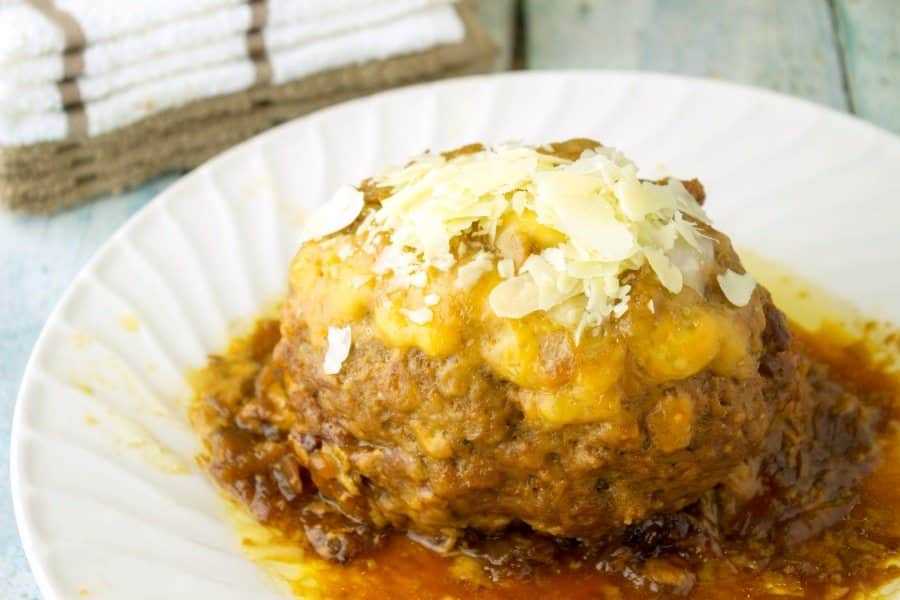 Meatloaf Recipe With Onion Soup Mix
I love that I can put something into the slow cooker, go about doing other things as it cooks up the meal all day. So I really wanted to take my mom's meatloaf recipe with onion soup mix and reinvent it to this french onion meatloaf.
How can I do that? When I called my mom for her recipe, she said that her meatloaf was one of the Lipton onion soup recipes. So I had to look that part up.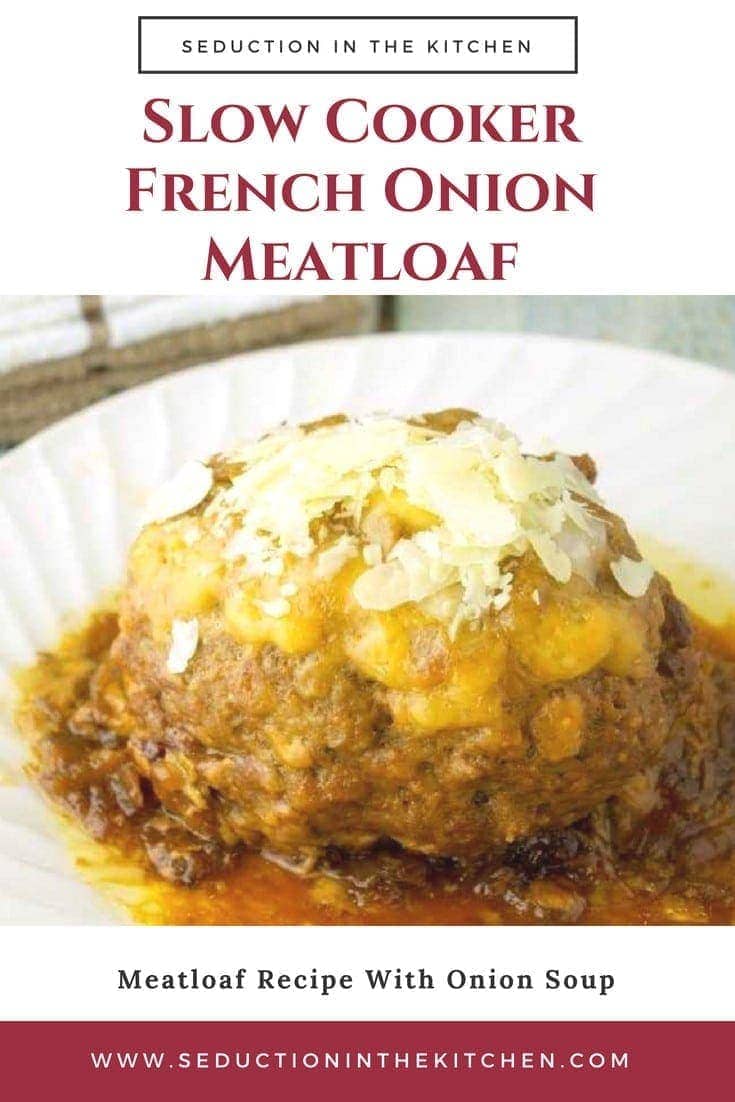 French Onion Meatloaf
I had a thought of, what if you used Campbell's French Onion Soup and put that at the bottom of the slow cooker. Then placed the meatloaf recipe with onion soup on top of it, and let slow cook all day. The French onion soup would be absorbed into the meatloaf.
For This Recipe You Will Need
This would make a great French onion meatloaf. In my opinion, this crockpot meatloaf with onion soup mix is my best meatloaf so far. It is so moist and full of flavor. Plus this french onion meatloaf is so filling.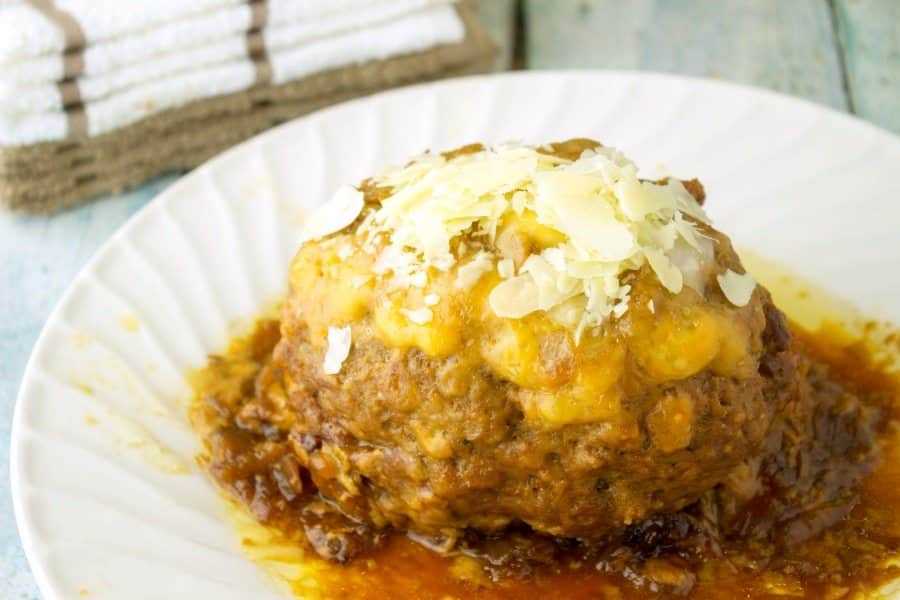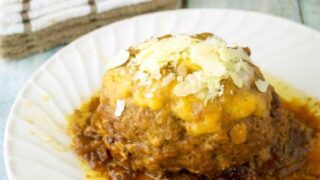 Yield:

6 Servings
Slow Cooker French Onion Meatloaf Recipe
Total Time:
6 hours
5 minutes
Slow Cooker French Onion Meatloaf is an easy meatloaf to make and is full of flavor that it will be your new favorite meatloaf. A recipe from Seduction in the Kitchen.
Ingredients
1 lb ground chuck
1 envelope Lipton's onion soup mix
1 egg
1/4 cup bread crumbs
1 (10 3/4 oz) can Campbell's French Onion Soup
1/2 cup shaved Parmesan
Instructions
In your slow cooker, pour the French Onion Soup on the bottom of it.
In a bowl, add the ground chuck, Lipton soup mix, egg, and bread crumbs
Mix everything together and shape into a loaf.
Place the loaf on top of the French Onion Soup in the slow cooker
Sprinkle on some the Parmesan, save the rest for garnish when you serve it.
Place the lid on the slow cooker and let it cook on low for about 6-8 hours.
Take the meatloaf out the slow cooker, spoon some the juices left in slow cooker over it, sprinkle on the remaining Parmesan, serve it up and ENJOY!
This post was most recently updated
I want to hear what you have to say about this recipe that is on
SEDUCTION IN THE KITCHEN!
Let's get this conversation started! What do you think of this recipe?