BLT Cheese Ball
is one of those cheese ball recipes that is simple appetizer. You can make this savory cheese ball recipe for any party. It has 3 ingredients.
It features a dip mix from
HaloDips.
It is the secret to this yummy cheese ball recipe with bacon. If you are looking for cheese ball flavors, you will love this easy cheese ball recipe without nuts.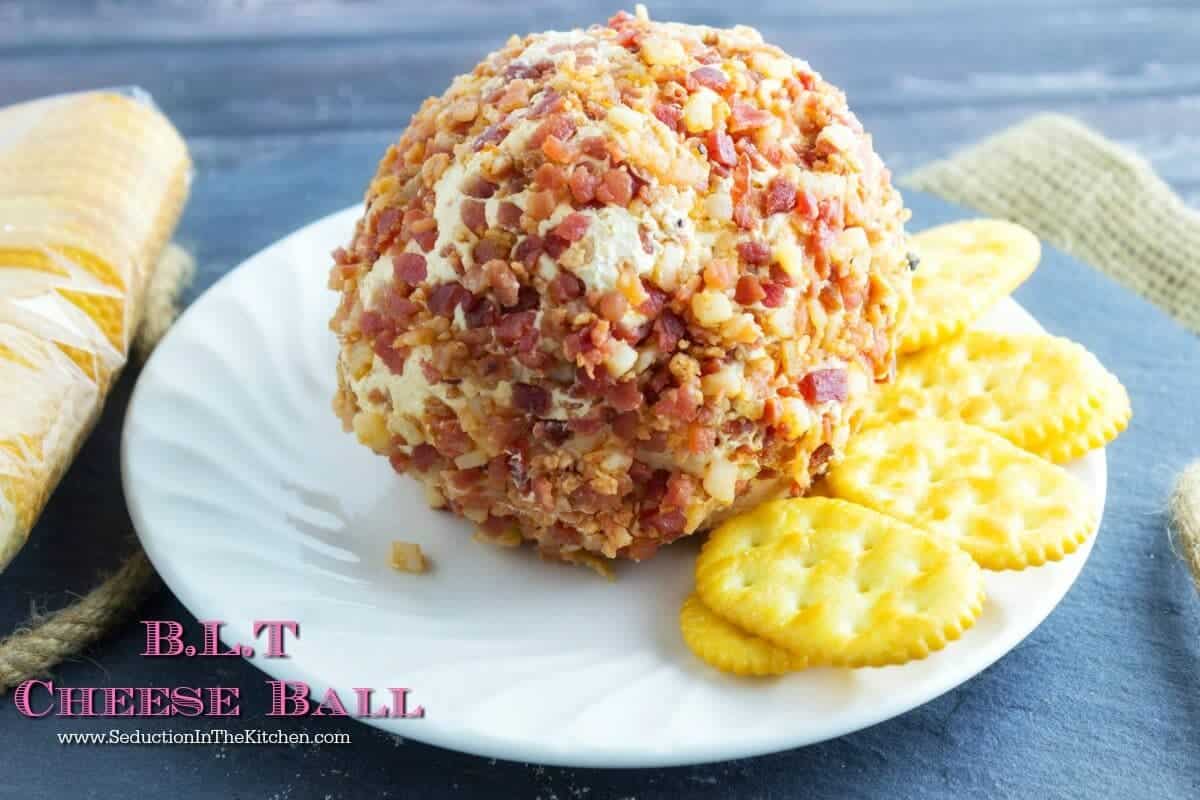 Millie
L
ife is ironic. About 10 minutes after I published the 
Tis The SeasonTini
, where I talked about Millie's cancer, Millie passed away. I heard my cell phone ringing and I knew it was my mom. I didn't even say hello when I picked up, I simply said, "Millie is gone, isn't she?' Mom said a tearful "yes", she just went.
She actually passed away in a good way, my sister was laying next to her petting her back and Marble, her other dog, and Millie's sister. Layed next to Millie. They were from the same litter and adopted together. They were all together when Millie crossed over to the rainbow bridge.
My mom decided earlier in the day that she would spend the night at my sister's house. Mom knew it was going to happen that day. I am glad my mom stayed with Chrissy.
Chrissy really needed my mom to help her get through it. Like I said in the Tis The SeasonTini, Millie was healthy 6 weeks ago. This cancer came on so quick, it is mind-boggling how it all happened.
Millie is in a better place. She was very loved and will be missed by us all. When I visit my family in PA, I am always over my sister's place with Millie and Marble. RIP Mil-Mil.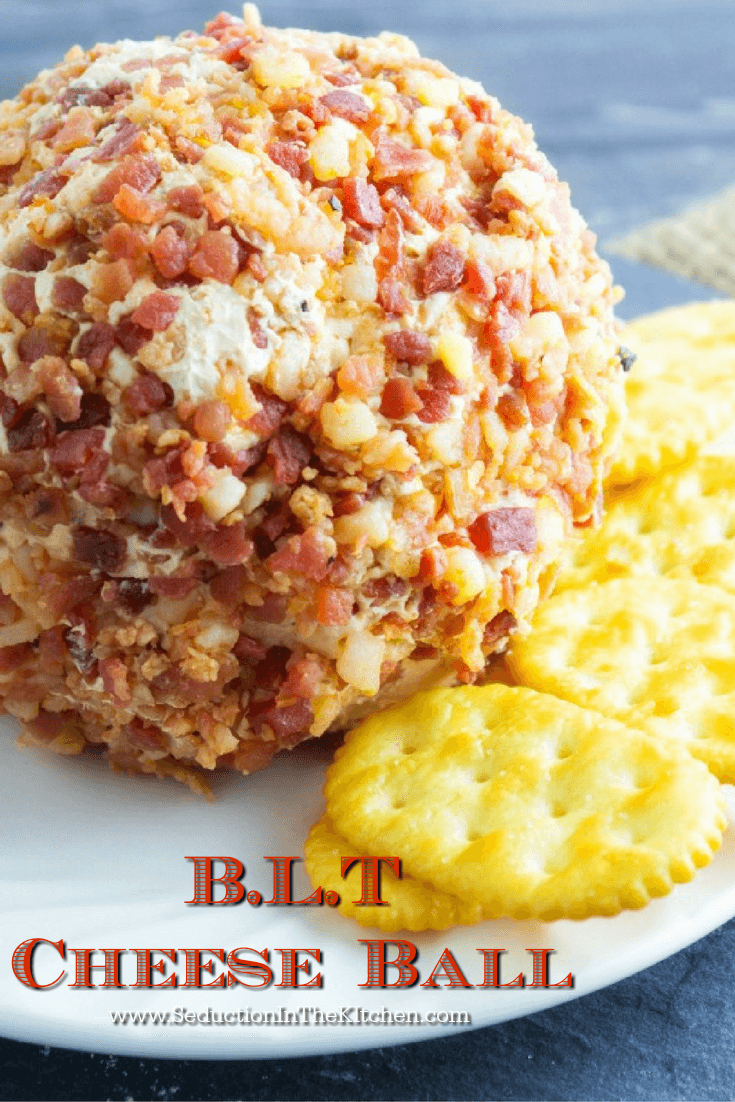 HaloDips
When I went to the Fabulous Food Show, one the things I picked up from it was dip mixes. Me and my friends we devoured the dip samples at this HaloDips stand. What made the dips stand out was the incredible flavor they had.
HaloDips is all natural, which I really like. There are no salt, sugars, MSG, artificial flavors, or colors. They are a healthier dip, which is pretty amazing. You won't find them in the stores, however. You do have to order HaloDips online. They run 8 for $20 and free shipping as well.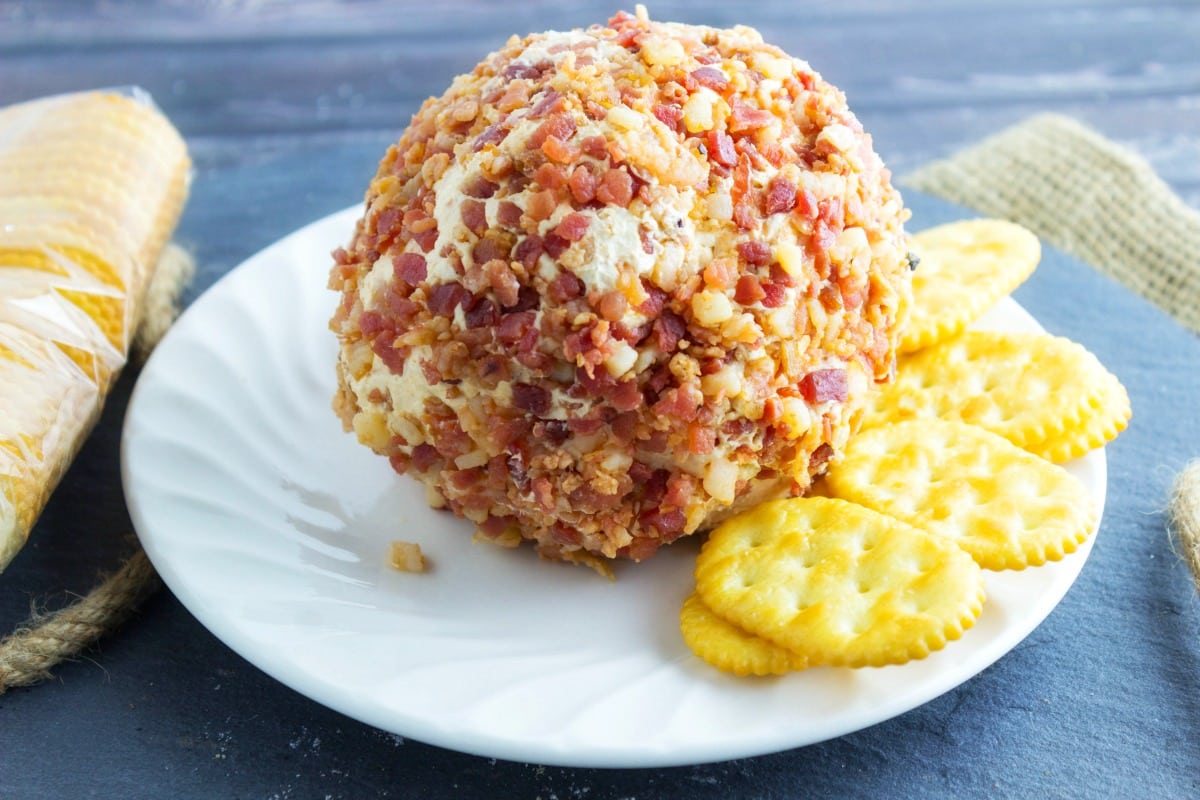 BLT Cheese Ball Recipe
So last Sunday, I went over to my Polish friend, who is also my co-worker, house. She was teaching several of us how to make pierogies. It was fun.
I decided I wanted to use one the HaloDips I got at the Fabulous Food Show and whip something up. I really didn't want to make a dip. I wanted something more.
Out the 4 kinds, I got at the show, the BLT dip mix really stood out to me. I admit with the worry about Millie, I really not felt like whipping up something. I also know it would be rude not to bring something to a party. Yes, it was a pierogi making party.
A BLT Cheese Ball came to my mind. I thought, let's make it even better and roll the blt cheese ball in crumbled bacon bits. Normally people use nuts for cheese balls, but since when do I do what is normal for recipes? My thinking outside normal does pay off for some great recipes, like: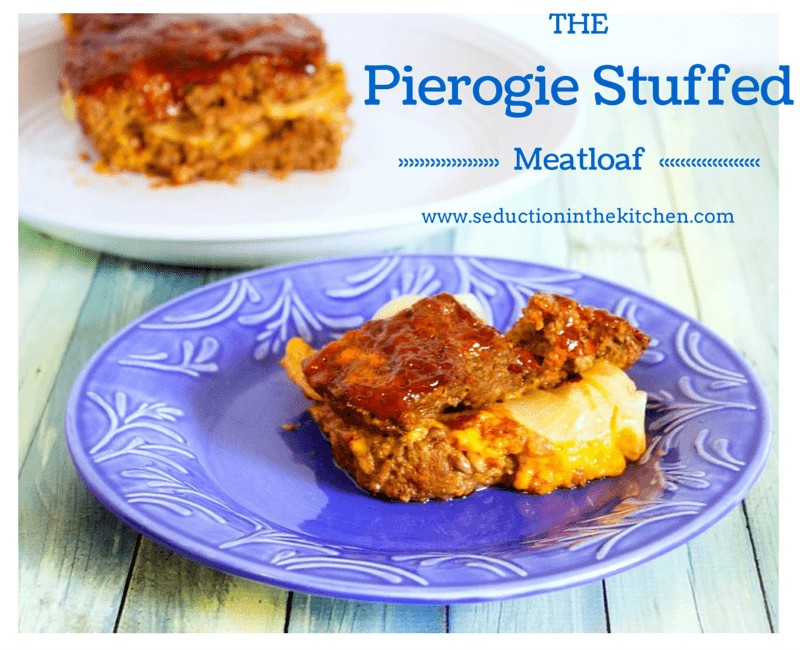 Anyway, the women at this part devoured this BLT Cheese Ball. I came back with an empty plate. They loved it so much.
Of course, was asked for the recipe. The best part about this BLT Cheese Ball is that it really is only 3 ingredients. So super easy to make and everyone will think you made a gourmet cheese ball.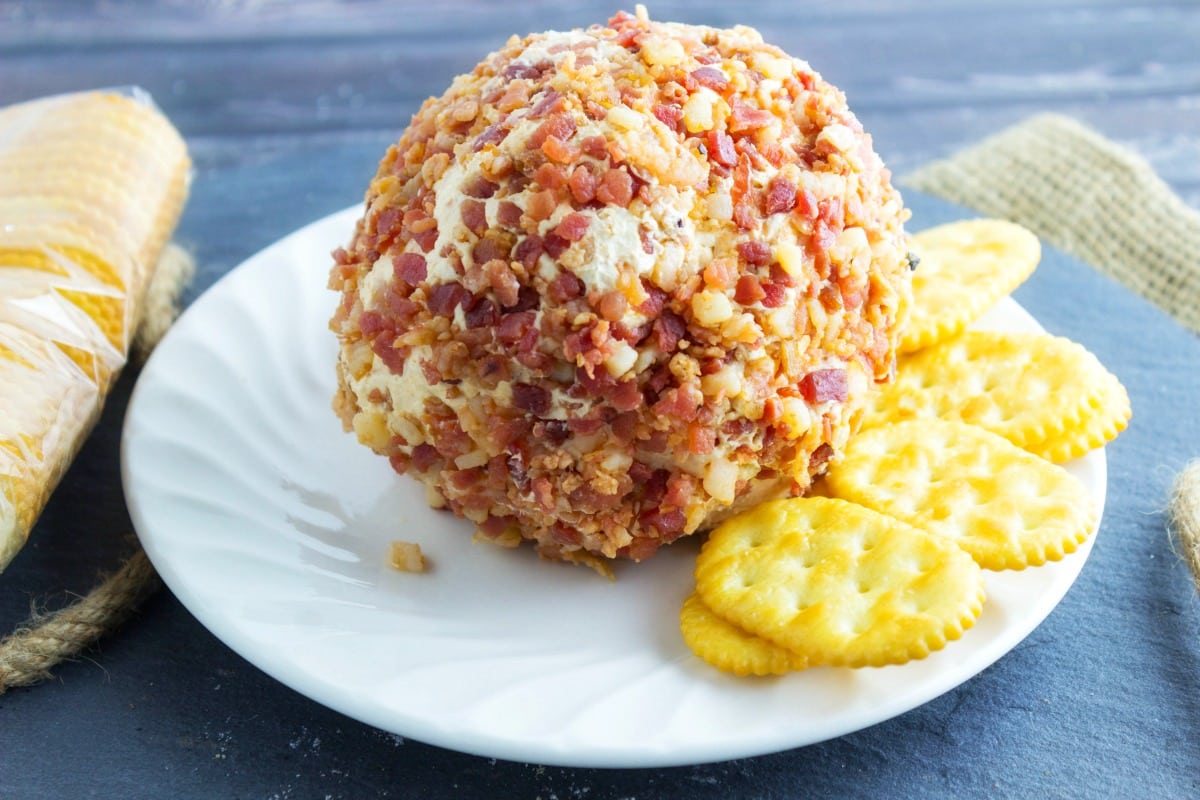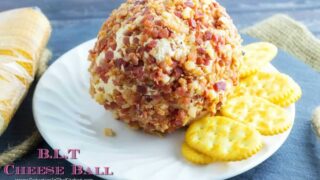 Yield:

10
BLT Cheese Ball
BLT Cheese Ball is a very simple appetizer you can make for any party. It has 3 ingredients and can be whipped up for a last minute holiday invite. It features a dip mix from HaloDips and it is the secret to this yummy cheese ball.
Ingredients
2 pkgs cream cheese softened
1 pkg BLT Halo Dip Mix
1 pkg Real Bacon Pieces
Instructions
Add the cream cheese and the BLT HaloDip Mix to a bowl and blend together.

Once the cream cheese is blended with the dip mix, scrape the bowl down.

Next, Shape the cream cheese into a ball.

Put the real bacon pieces onto a plate and roll the cream cheese ball over it so the bacon pieces will stick to the outside the ball.

Once you got the bacon onto the cheese ball. Place it onto a plate and cover with plastic wrap and let sit in the fridge for at least 30 minutes.

Take the cheese ball out the fridge and serve it up with crackers and ENJOY!
Nutrition Information:
Amount Per Serving:
Calories:

262
Total Fat:

25g
Saturated Fat:

10g
Trans Fat:

0g
Cholesterol:

54mg
Sodium:

375mg
Carbohydrates:

1g
Fiber:

0g
Sugar:

1g
Protein:

7g
This post was most recently updated
I want to hear what you have to say about this recipe that is on
SEDUCTION IN THE KITCHEN!
Let's get this conversation started! What do you think of this recipe?