This post was most recently updated
Chicken Parmesan Meatloaf is chicken parmesan meets meatloaf is what this recipe is all about. A simple recipe that will quickly become a family favorite.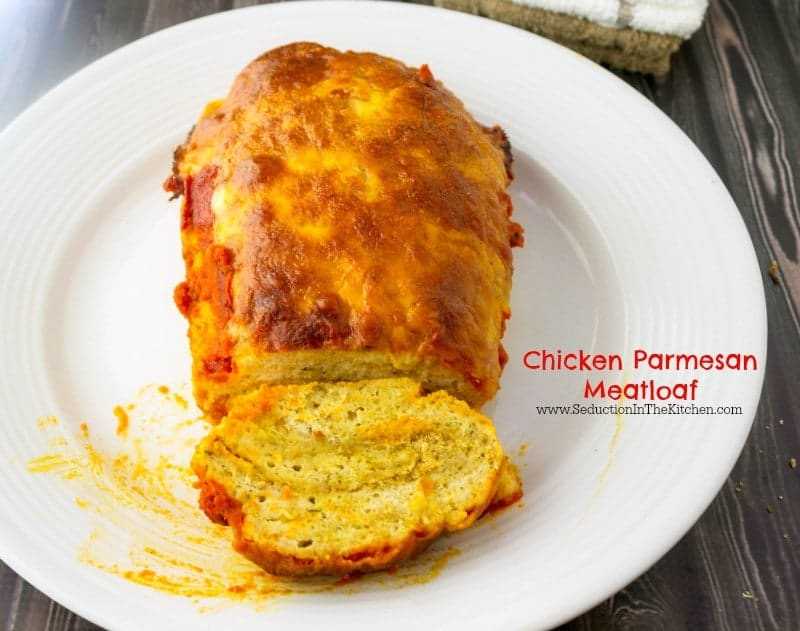 So now it is officially Spring. I admit I love Spring and Summer. I like warmer weather so I am happy that winter is finally done.
Truthfully, here in Cleveland, it was a very very mild winter. I think the most snow we got in one sitting was 4 inches. So no one really can complain about winter because it was very mild this year.
Since it has been getting warmer, I admit I did something I have not done in years, I went to this "spot" on Lake Erie here in Cleveland and watched the sunrise. There this little spot in Huntington Beach area in Bay Village section in Cleveland that I called my thinking spot.
When I was married I would visit this spot and just think. There was something special about this spot. To look out on the waves of Lake Erie, hearing soft cries of seagulls, it just a nice, relaxing spot on the beach, perfect for when need to think and clear your mind.
 That is my spot. See what I mean? It is my thinking spot. Do you have a place like this you like to go to just think?
Trust me the sunrise over the lake is beautiful and relaxing. Why did I go to my old thinking spot? Truthfully just to relax.
As I said work is stressful. Sometimes you just need to just sit, relax and let your mind escape. Going there, it helped me.
Plus, I needed to think over some ideas. I want to grow Seduction in the Kitchen. I am steady in my numbers as far as stats go for here.
I know doing the videos is going to help me. I want more, so based on some advice, I have done a little tinkering. Get rid some plugins, adding new.
Like, I got rid the SUMO ME share on the side, it was slowing down my site speed. Instead went to Simple Share Buttons, it doesn't slow down the site and I think more pleasing on the eye over there on the side. Everything is trial and error.
What works for some may not work here on Seduction in the Kitchen. So as I always said, change is good. So yes you are going to be seeing some changes on here over the next few weeks, as I figure out how to improve Seduction in the Kitchen.
Chicken Parmesan Meatloaf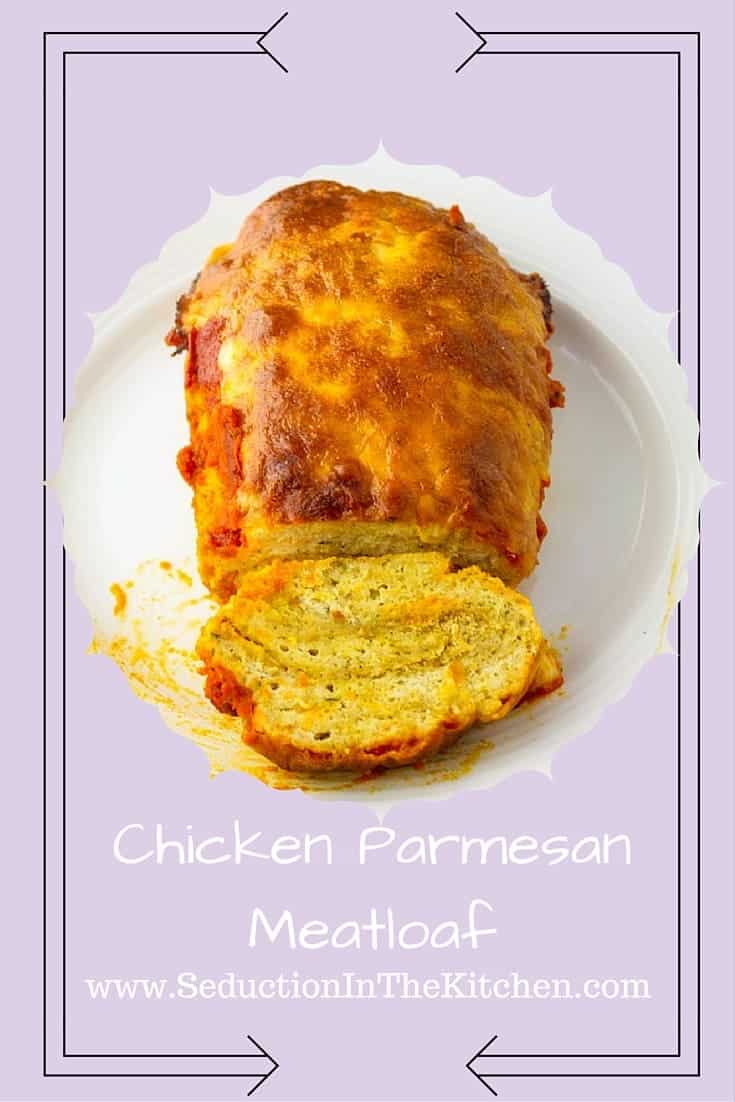 Chicken Parmesan is my favorite meals. I love the combo of flavors in the dish, chicken, Parmesan, and sauce. There is a local mom and pop Italian place in Pittsburgh that I like that makes, what I think is the best Chicken Parmesan.
The chicken is so tender, it melts in your mouth. When I worked in doctor offices and there was a drug rep lunch. They almost always bring in Chicken Parmesan from Olive Garden, that too is so yummy.
The idea came to me to make a Chicken Parmesan Meatloaf after I saw on Pinterest Chicken Parmesan Meatballs. I thought that could work if you used ground chicken. The meatballs used ground turkey,
I didn't feel like that would work with my meatloaf idea. I wanted it to really taste like it Chicken Parmesan. It was a great choice, it really does taste like Chicken Parmesan, only in meatloaf form and it so super easy to make.Here check out the little how to video:
Here check out the little how to video:
I admit I like more well-done cheese on foods. I just like it, I mean these are my dinners most evening these foods, Anyway, are you ready to see the recipe for this lovely dish?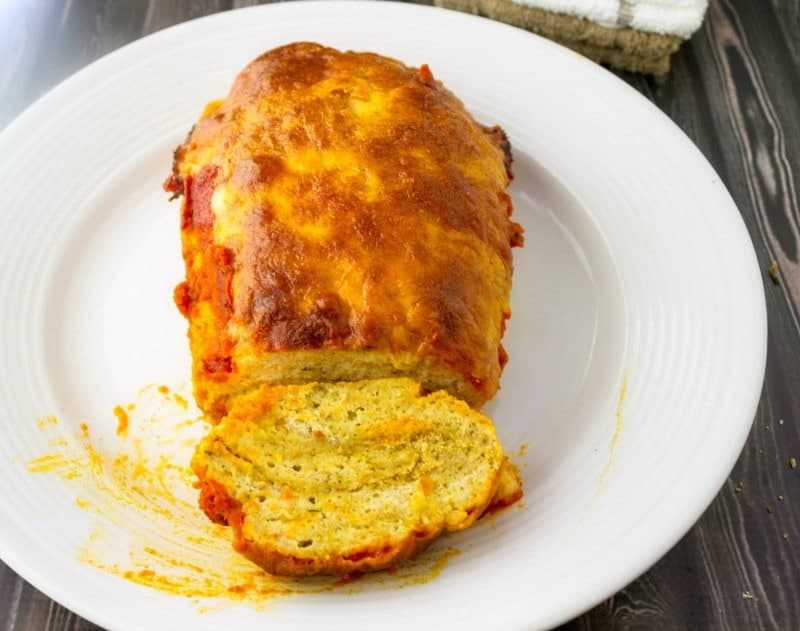 Yield:

6
Chicken Parmesan Meatloaf
Chicken Parmesan meets meatloaf is what this recipe is all about. A simple recipe that will quickly become a family favorite from Seduction in the Kitchen.
Ingredients
1 lb ground chicken
2 eggs
1 cup grated Parmesan cheese
1/2 cup seasoned bread crumbs
2 cloves garlic (minced)
1 small jar your favorite spaghetti sauce
4-6 slices of mozzarella cheese
Instructions
Pre heat the oven to 400F and spray a loaf pan with a cooking spray and set aside.
In a bowl, add the chicken, eggs, Parmesan cheese, garlic, and bread crumbs.
Mix everything together and place it into the loaf pan.
Shape the meat into a loaf and then pour your favorite sauce on top the meatloaf.
Cover with foil and bake for about 45 minutes.
Uncover the meatloaf, and place the cheese slices on top the meatloaf.
Bake, uncovered for another 5-10 minutes so cheese melts.
Take it out the oven, slice it up and ENJOY!
Notes
My local super market sells an Italian seasoned ground chicken, I used this the second time I made this recipe and it was wonderful. I know most may not have a seasoned ground chicken, but if your does, it is a good choice.

I am Deanna Samaan, a phlebotomist by day and a blogger at night! Born in Pittsburgh, rebuilt my life in Cleveland, found my true self in Orlando. No matter where I am at, food always seduces me! Let your taste buds be seduced too!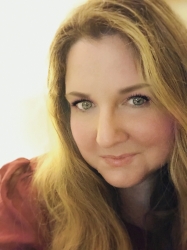 Latest posts by Deanna Samaan
(see all)