I am a participant in the Amazon Services LLC Associate Program, an affiliate advertising program designed to provide a means for me to earn fees to Amazon.com and affiliate sites.
French Onion Rice is an easy flavored rice recipe that you can make with Campbell's French Onion Soup. This basmati rice recipe is full of wonderful French onion flavor. This onion rice is a quick and easy rice side dish you are going to love. Looking for rice side dishes? Look no further!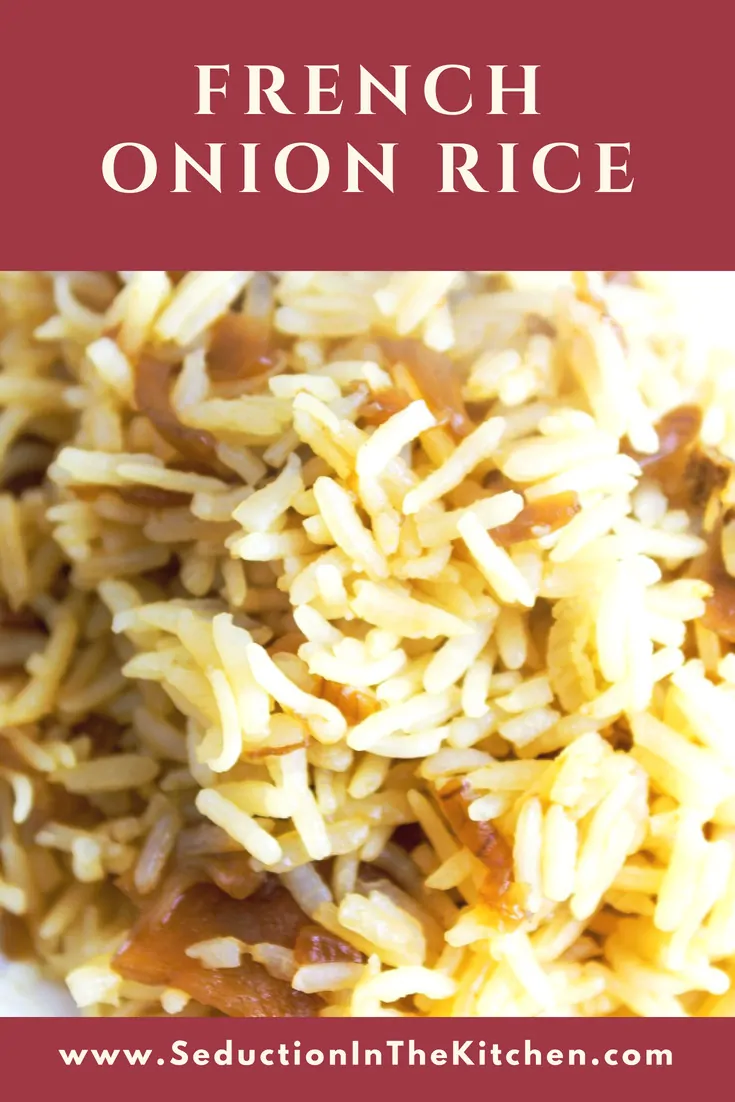 Rice Side Dishes
Rice side dishes were a staple in my house growing up. Why? It is because rice side dishes are so simple and cheap to make.
Campbell's Kitchen
Campbell's Soup has some great recipes that come out of the Campbell's Kitchen. What makes Campbell's kitchen recipes so great is they are quick and easy. Using the quick and easy methods of recipes that come out of the Campbell's soup kitchen, was my inspiration for this flavorful rice recipe.
Basmati Rice Recipes
Basmati rice is the rice I prefer to use when I cook up any rice recipe. I love the texture and flavor that basmati rice recipes offer. Plus basmati rice soaks up a can of French onion soup so nicely too.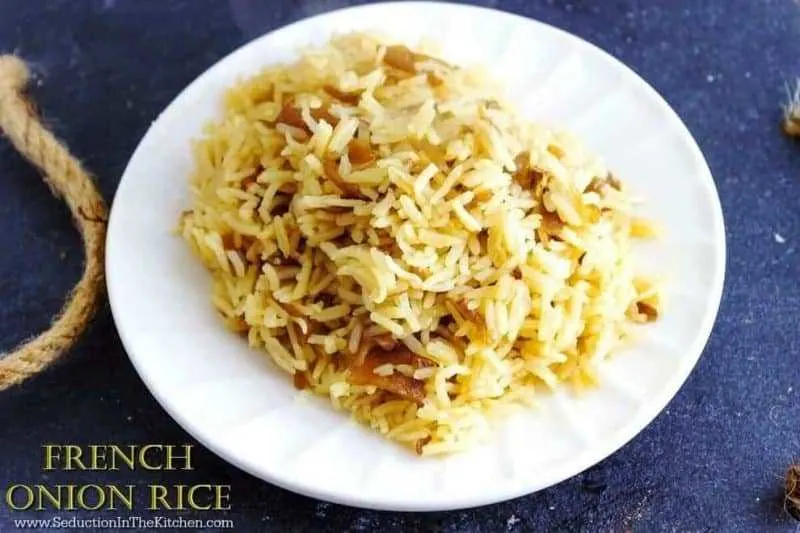 Flavored Rice Recipes
Rice side dishes can become flavored very easily. That is the beauty of rice side dish recipes, you can add flavor to the boring old rice. This flavorful rice is a flavored rice recipe because of the french onion soup.
Creating a cooking solution that the basmati rice cooks in is the vital step in making this French Onion Soup rice a flavored rice recipe. What is nice too, you could actually substitute another condensed soup if you like for flavorful rice if you want.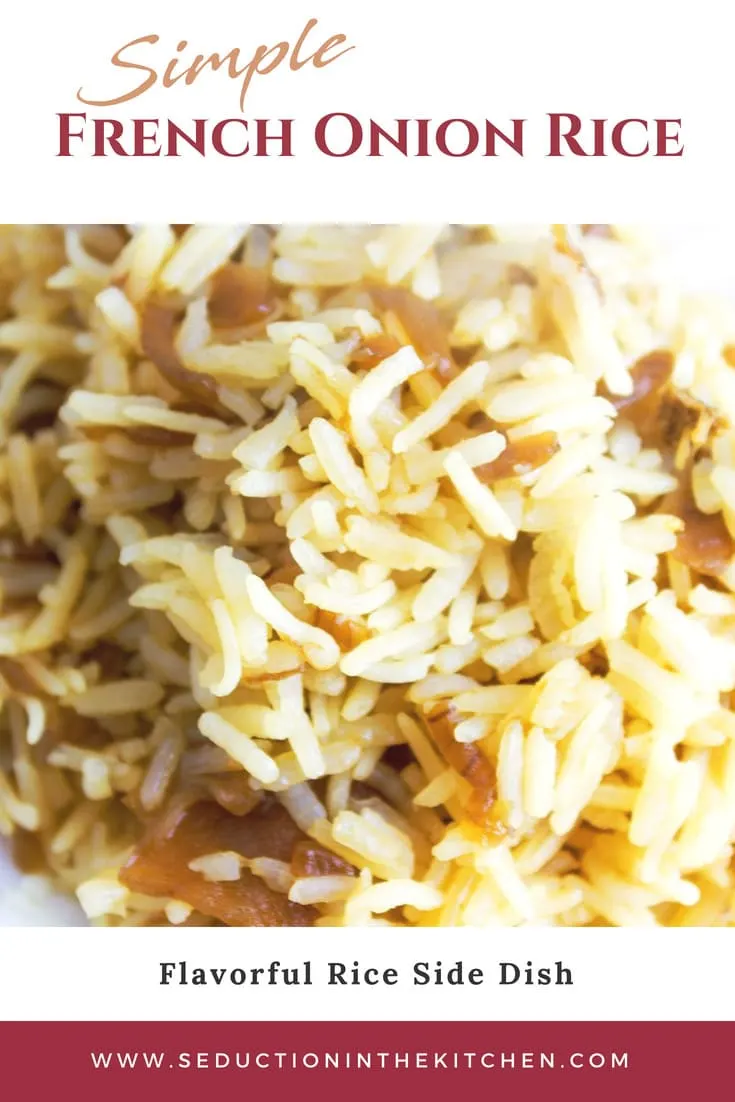 French Onion Rice Recipe
I said it before on posts like Poorman's Meatball Soup That being on a budget makes the best recipes. Sometimes I am between paychecks, and I need to figure out what I will eat before the next paycheck arrives. That is when you get creative.
In being creative, I have to use what I have in the cupboard. Sometimes, when I am craving something, getting creative also helps me come up with the best recipes as well.
Recipes On A Budget
Both were the case when comes to this rice side dish. Hate to admit this but paycheck to paycheck living does help you figure out how to spice up a poor man's meal. It is because we have to make the recipe work with what we have I think.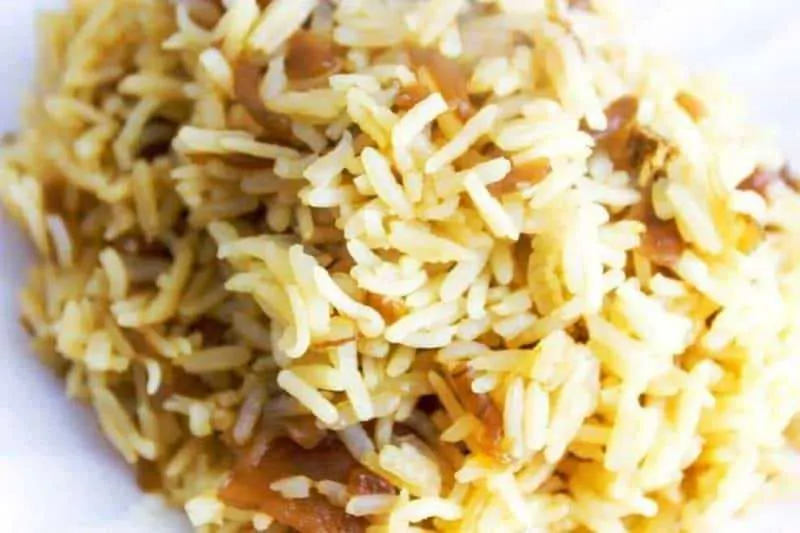 Rice Recipe Craving
I was craving rice, but not the normal white, buttery rice. I didn't want a Rice-a-Roni either. So I looked through the cupboard and spotted the Campbell's French Onion Soup.
How To Make French Onion Rice
The idea struck me, why not boil rice in the soup. I also knew I needed a bit more of a French Onion flavor if I wanted to call this French Onion Rice. Grated parmesan was the answer.
Getting Creative With French Onion Rice
You need that cheese ingredient if you wanted to make a French Onion Rice. The end result was delicious, just what I was craving. Plus you can really get creative with this rice side dish.
How? Add some leftover grilled steak, chicken, even shrimp to the basmati rice recipe. How about maybe adding some roasted garlic to this flavored rice?
The sky the limit if you want to use this French Onion Rice as a base recipe. I, however, liked it plain french onion rice. If you get creative with this French Onion Rice recipe, let me know!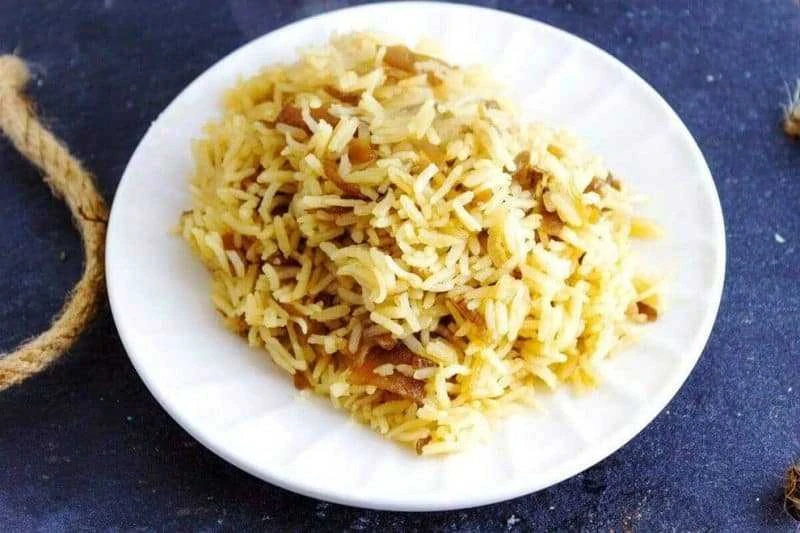 Yield: 6 Servings
French Onion Rice Recipe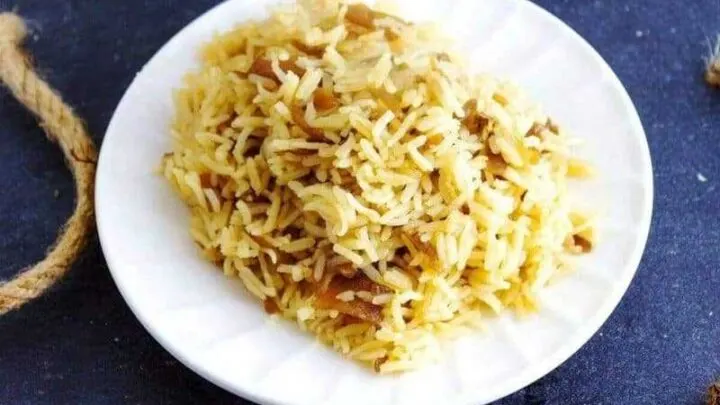 French Onion Rice is an easy rice dish you can make with French onion soup and is full of wonderful flavor.
Ingredients
1 can (10.5 oz) Campbell's French Onion Soup
1 cup water
1 cup basmati rice
1/4 cup grated Parmesan
Instructions
In a pot combine the Campbell's French Onion Soup and water together. Bring to a boil.
Next, add the rice.
Lower the heat and allow the rice to simmer.
Continue stirring the rice till all the liquid is absorbed by the rice.
Take the rice off of the heat. Add the grated Parmesan and mix everything thoroughly.
Serve it up and ENJOY!
Recommended Products
As an Amazon Associate and member of other affiliate programs, I earn from qualifying purchases.
Nutrition Information:
Yield:
6
Serving Size:
1
Amount Per Serving:
Calories:

131
Total Fat:

5g
Saturated Fat:

2g
Trans Fat:

0g
Unsaturated Fat:

2g
Cholesterol:

11mg
Sodium:

213mg
Carbohydrates:

15g
Fiber:

1g
Sugar:

1g
Protein:

5g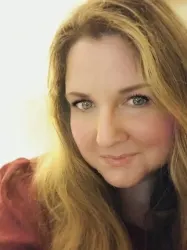 Latest posts by Deanna Samaan
(see all)