This post was most recently updated
Root Beer Float Cupcakes are creamy, sweet root beer flavoring in a cupcake. It will delight your taste buds with one bite! You will love that this root beer cupcake recipe is simple to make with a cake mix! If you like root beer taste than this cupcake recipe is for you!
Old Becomes New Again
E
verything old becomes new again, that the saying right? Well, what if you do not want the old? Sometimes there is a reason why something old should not be new again. Yes, there is the nostalgia that goes with old and comfortable, but is it reliable? Do you want to go back?
What has got me thinking about old things? Well, I got ex-boyfriends suddenly texting me and trying to contact me out the blue. It wasn't just one, it was three of them to be exact.
One did want a second chance, it sort of happened, but let's just say there will not be a third. Yes, he already had that second chance and blew it. The other two I think are having mid-life crises.
What is ironic, about all three is that they are all very busy men. In fact, they are so busy that they didn't even have time for a cup of coffee. That was what broke us up. I got tired of waiting for them. Yeah, I don't mind busy, but as I get older, my belief is if you can not take 5 minutes out your schedule to just get a cup of coffee, then you're not worth my time.
I do attract these busy, professional guys. Two of the three guys are doctors, they work around the clock. They like that I understand this and the patience because I work in healthcare. I know what it is like. I also get have been taken advantage of because I am so understanding.
Your gut will always lead you right. I was told this a long time ago and I realized it is true. It is when we start thinking and over thinking that we end up in some type of mess. If your gut gives you a feeling, listen to it, it doesn't lead you wrong. So yes everything old can be new again, but sometimes your gut will tell you to not make that old new again.
Root Beer Float Cupcakes Recipe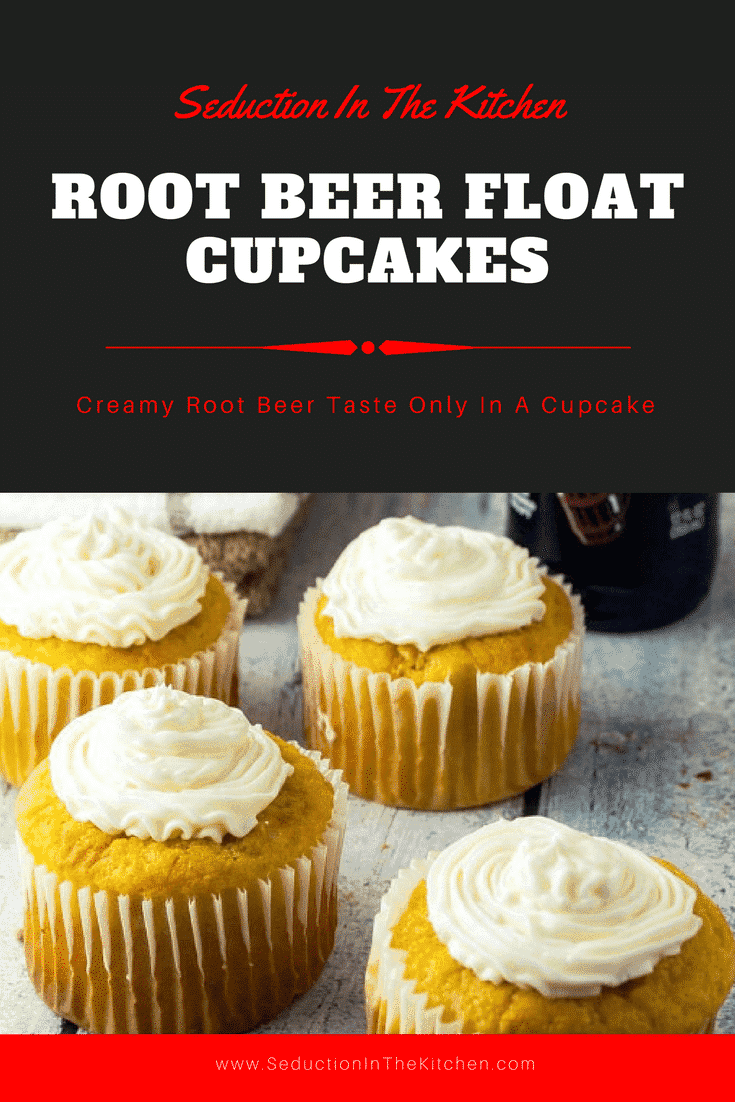 There are old things that are nice, like the old fashion root beer float. Root beer floats are just a creamy, sweet concoction really can hit the spot. Everyone loves root beer floats from kids to senior citizens. Everyone also loves a cupcake recipe. So combining both the root beer float and a cupcake recipe to make these Root Beer Float Cupcakes is a great idea.
One bite into these moist yummy Root Beer Float Cupcakes and you are in heaven. So yes, reinventing something old, like the root beer float into this yummy Root Beer Float Cupcakes is just a marriage made in heaven. So old becoming new is a win-win here with this root beer cupcake recipe.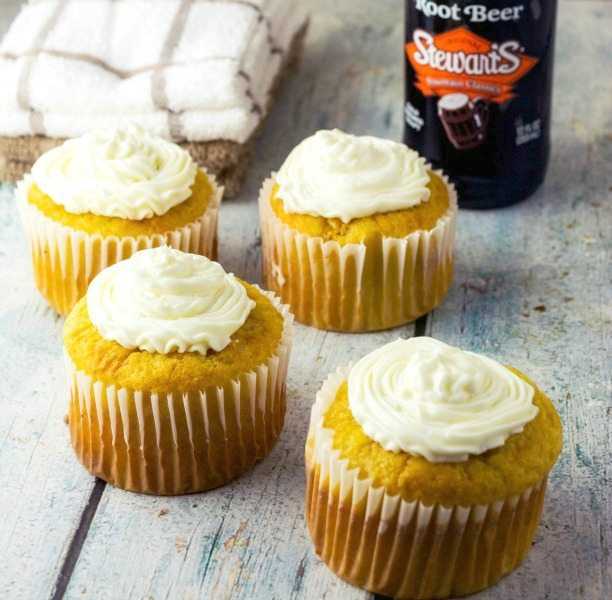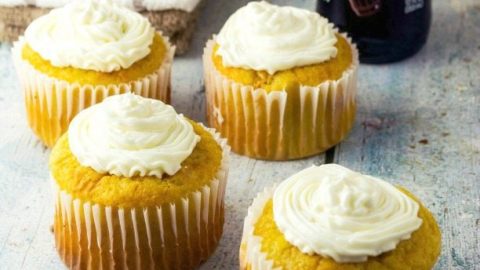 Yield:

12
Root Beer Float Cupcakes
Creamy, sweet root beer flavoring in a cupcake. It will delight your mouth with one bite! A recipe from Seduction in the Kitchen.
Ingredients
Cupcakes:
1 box French Vanilla Cake Mix
1 ounce package vanilla pudding mix 3 1/2
1/4 cup vanilla yogurt
2 eggs
1 cup of root beer
1 teaspoon root beer extract
1 teaspoon vanilla extract
1/3 cup vegetable oil
Frosting:
4 cups confectioners' sugar
1 cup butter softened
1 tablespoon heavy cream
1 teaspoon vanilla extract
1 teaspoon root beer extract
Instructions
CUPCAKES
In a bowl, add the cake mix and pudding mix together.
Add the yogurt, eggs, oil, extracts, and root beer. Slowly add the root beer because can get fizzy quickly.
Blend everything together until everything is combined.
Fill jumbo cupcake liners till they are 3/4 way full.
Bake the cupcakes at 350F for about 20 minutes or until they pass the toothpick test.
Let them cool as you make the frosting.
FROSTING
In a standing mixer fitted with the whisk attachment, combine the confectioners' sugar and butter.
Mix on low speed until well blended; then increase speed to medium and beat for another 3 minutes.
Add the cream and vanilla and continue to beat on medium speed for 1 minute more, adding more cream if needed to reach spreading consistency.
Add the frosting to a pastry bag and pipe it onto the cupcakes.
Serve them up and ENJOY!
Nutrition Information:
Amount Per Serving:
Calories:

561
Total Fat:

25g
Saturated Fat:

11g
Trans Fat:

1g
Cholesterol:

69mg
Sodium:

298mg
Carbohydrates:

82g
Fiber:

1g
Sugar:

44g
Protein:

3g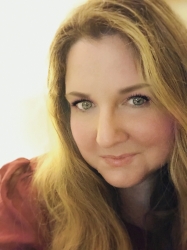 Latest posts by Deanna Samaan
(see all)