This post was most recently updated
One Bowl Chocolate Cherry Brownies are simple to make The cherries in this recipe just makes them so decadent that you won't believe it only takes one bowl to make them.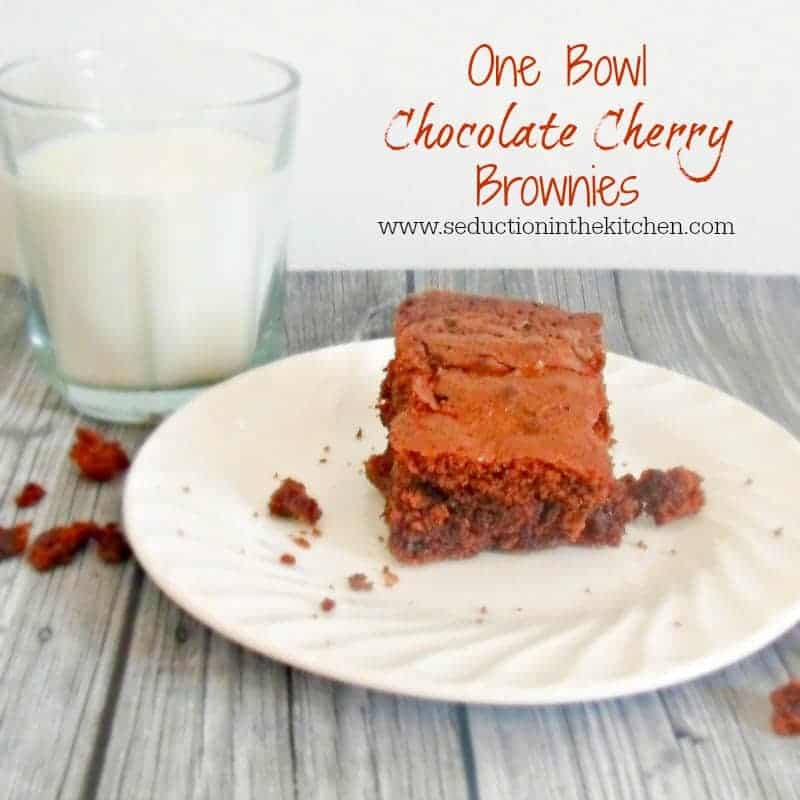 Salty Food
I
am wondering something about food. I have a co-worker, who eats nothing but fast food. Why because he always has coupons for the various places, so every day for lunch he gets Burger King, McDonald's, or Arbys. He joined us for a celebration dinner of another co-worker, who was retiring, and the place we went to was known for their made from scratch menu. After the dinner, he complained that the dinner was too salty. We did notice when someone brought something in that was processed, but actual homemade stuff, he complained it was salty.
This crazy schedule I am been working, I stay with my parents a few nights. My parents, my mom doesn't make dinners from scratch anymore because it is just the 2 of them. So there is a lot of processed foods they eat. I made a dinner for them, and my parents thought was salty, however, I did not put salt in it. I tasted it and it wasn't salty.
So now I do wonder, is it possible that with all this ready to eat foods, the processed, boxed dinners, are our taste buds warped? Personally, I do not eat boxed meals. I really do not have processed.
I do make many things from scratch. So is that why the dinner I made did not taste salty to me, yet both my parents thought it was. I thought of the co-worker and that dinner he went too how he complains that things are salty.
When he says that about the homemade items, another co-worker always says, "he thinks everything is salty because all he eats is Burger King." It does make you wonder, are our taste buds warped from the foods we eat? It is a thought.
One Bowl Chocolate Cherry Brownies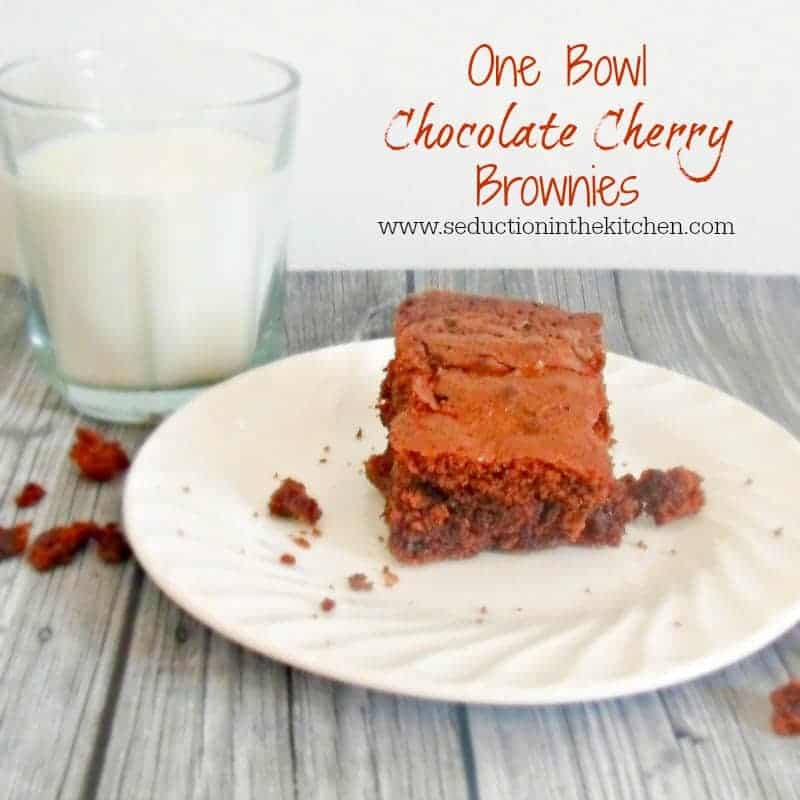 As I said, I do like to make things from scratch, especially baked goods. Brownies is one those things I really love making from scratch. I have been wanting to make over some my old photos of the recipes on Seduction in the Kitchen. One the photos I wanted to retake is my Easy Brownies. I started off making them, Then it changed. I decided to change the recipe up, and I did I added chocolate chips instead melted chocolate. Then I saw some maraschino cherries in my pantry, chocolate covered cherries. Perfect let's add these cherries to the batter. Next thing I knew. I had One Bowl Chocolate Cherry Brownies recipe.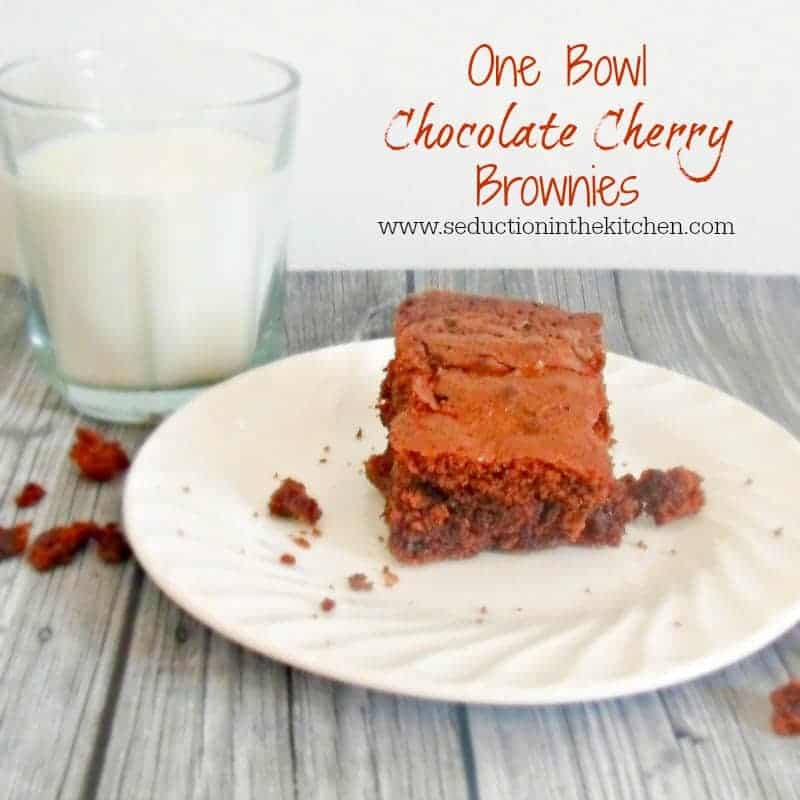 Check out these recipes: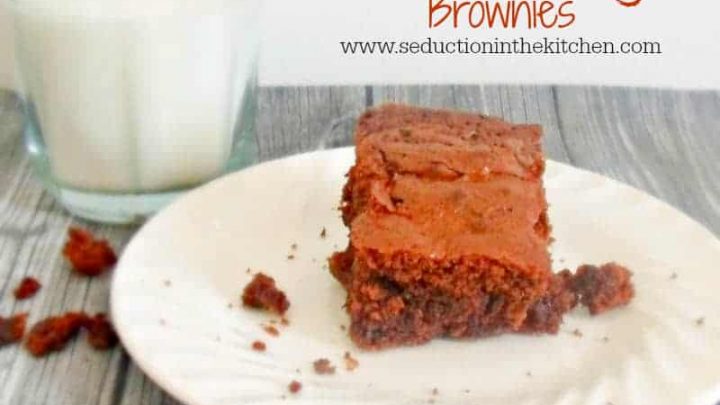 Yield:

12
One Bowl Chocolate Cherry Brownies
One Bowl Chocolate Cherry Brownies is just that one bowl brownies. These brownies are simple to make and have cherries in it to made them decadent!
Ingredients
1/2 cup vegetable oil
1 cup sugar
1 teaspoon vanilla
1/2 teaspoon butter extract
2 large eggs
1/3 cup cocoa powder
1/2 cup milk chocolate chips
1/2 jar cherries halved
1/2 cup self rising flour
Instructions
Preheat the oven to 350F and grease a brownie/bar pan
In a bowl mix the oil and sugar together.
Next, add the extracts and eggs into the sugar mixture. Blend everything well.
Add the cocoa powder and blend it well into the sugar mixture.
Mix in the chocolate chips and cherries.
Finally add the flour, and mix it in till the flour is just combined.
Pour the batter into the prepared pan and smooth it out till it is smooth.
Place the pan in the oven and bake for about 40 minutes.
Check for doneness with a tooth pick, if comes out clean then the brownies are done, if comes out with batter continue to bake for another 5 minutes till the tooth pick comes put clean.
Let the brownies cool, and then cut into squares and ENJOY!
Recommended Products
As an Amazon Associate and member of other affiliate programs, I earn from qualifying purchases.
Nutrition Information:
Yield:
12
Serving Size:
1
Amount Per Serving:
Calories:

224
Total Fat:

12g
Saturated Fat:

2g
Trans Fat:

0g
Unsaturated Fat:

9g
Cholesterol:

33mg
Sodium:

81mg
Carbohydrates:

26g
Fiber:

1g
Sugar:

20g
Protein:

3g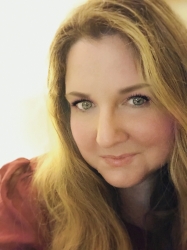 Latest posts by Deanna Samaan (see all)