I am a participant in the Amazon Services LLC Associate Program, an affiliate advertising program designed to provide a means for me to earn fees to Amazon.com and affiliate sites.
An old fashion, moist apple cake with white frosting is a simple fall recipe. This apple cake recipe will be your favorite cake recipe to eat!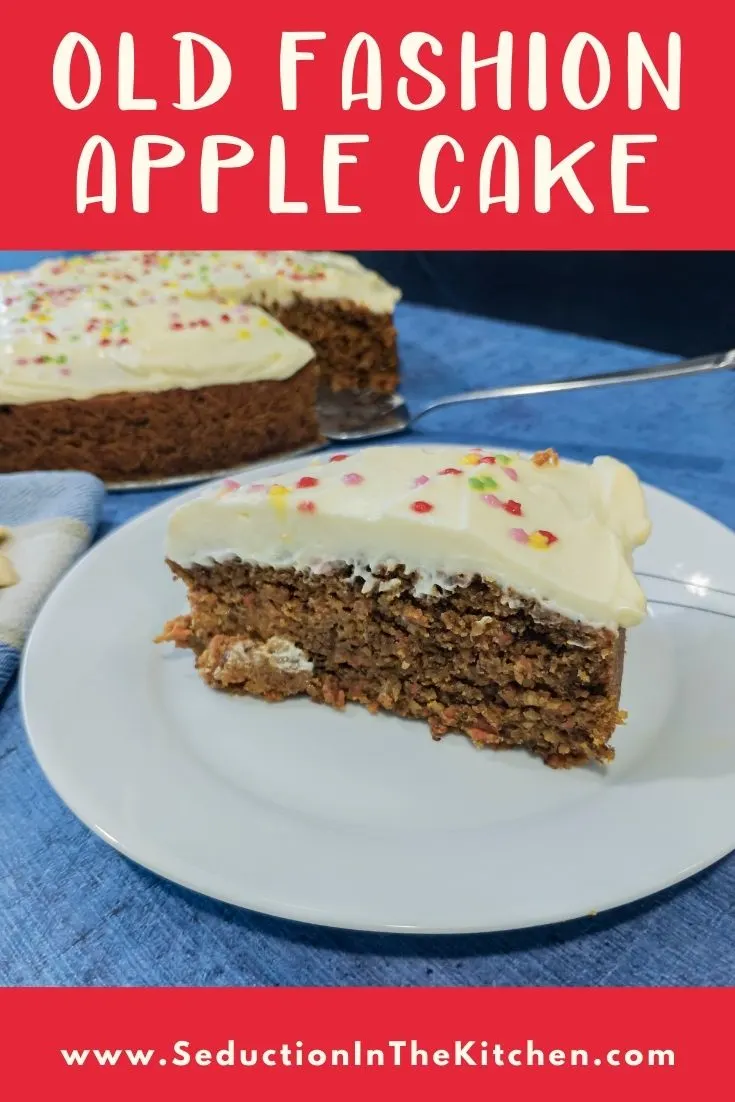 Apple cake recipe
Growing up in South Western PA, we celebrated fall with festivals, like the Hickory apple festival. You could taste all types of apple recipes there.
That was how I was introduced to a cake recipe. There was nothing like apples chopped up into a moist spice cake. One bite of that apple cake and you knew it was fall.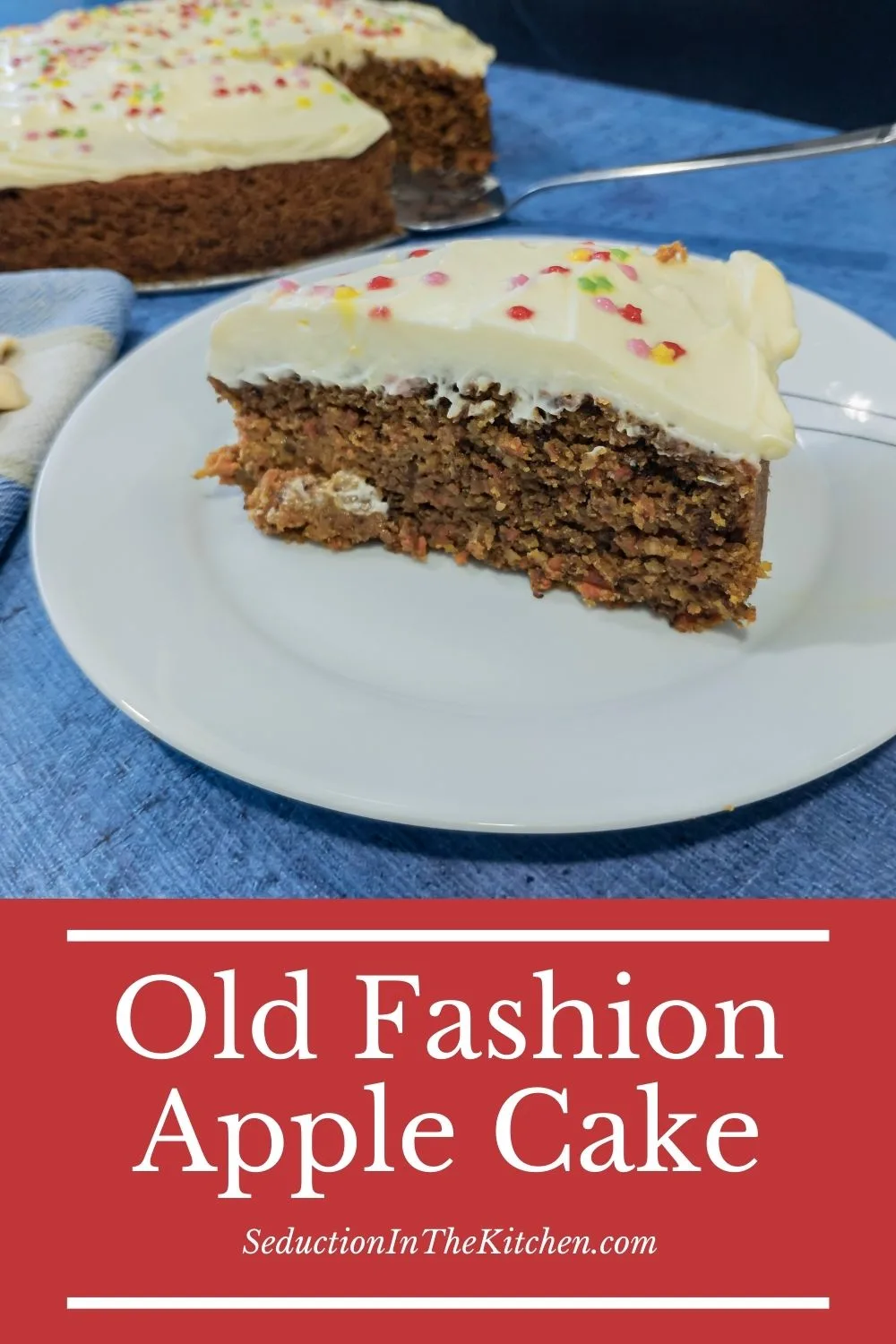 Moist apple cake
Like all cake recipes, you want a moist apple cake. Using chopped apples really helps in keeping this cake recipe moist.
One of the problems with a cake drying out is baking it too long. The juice from the apples seeps out as the cake bakes is what helps keep this a moist apple cake, even if you do bake it a tad longer than it should be.
White frosting
This cake is fine by itself, but a white frosting really makes it amazing! Sure you can go and buy a can of white frosting and be done, but those canned frostings can be too sweet.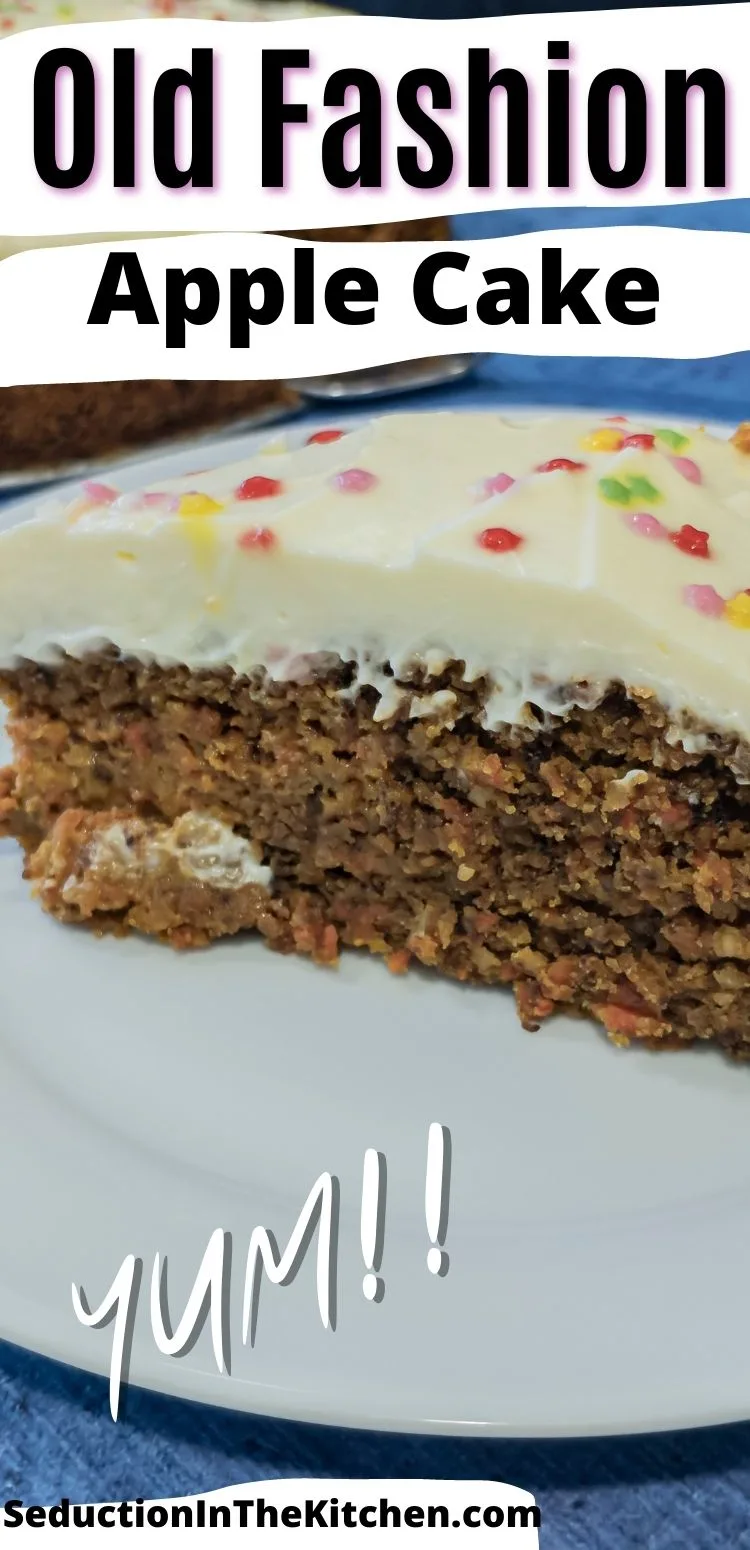 Crisco frosting
Because this moist apple cake is sweet, you need to balance it with a Crisco frosting. This white frosting is slightly sweet and a perfect balance for this cake recipe.
You might be thinking, I don't want to have a frosting with vegetable shorting. Its taste might taste like shortening. No, it doesn't!
Believe it or not, all buttercream frostings have a form of shortening in them. It helps so you can spread it onto a cake.
This Crisco frosting is lightly sweet and tastes refreshing. You would never guess that it is made with vegetable shortening.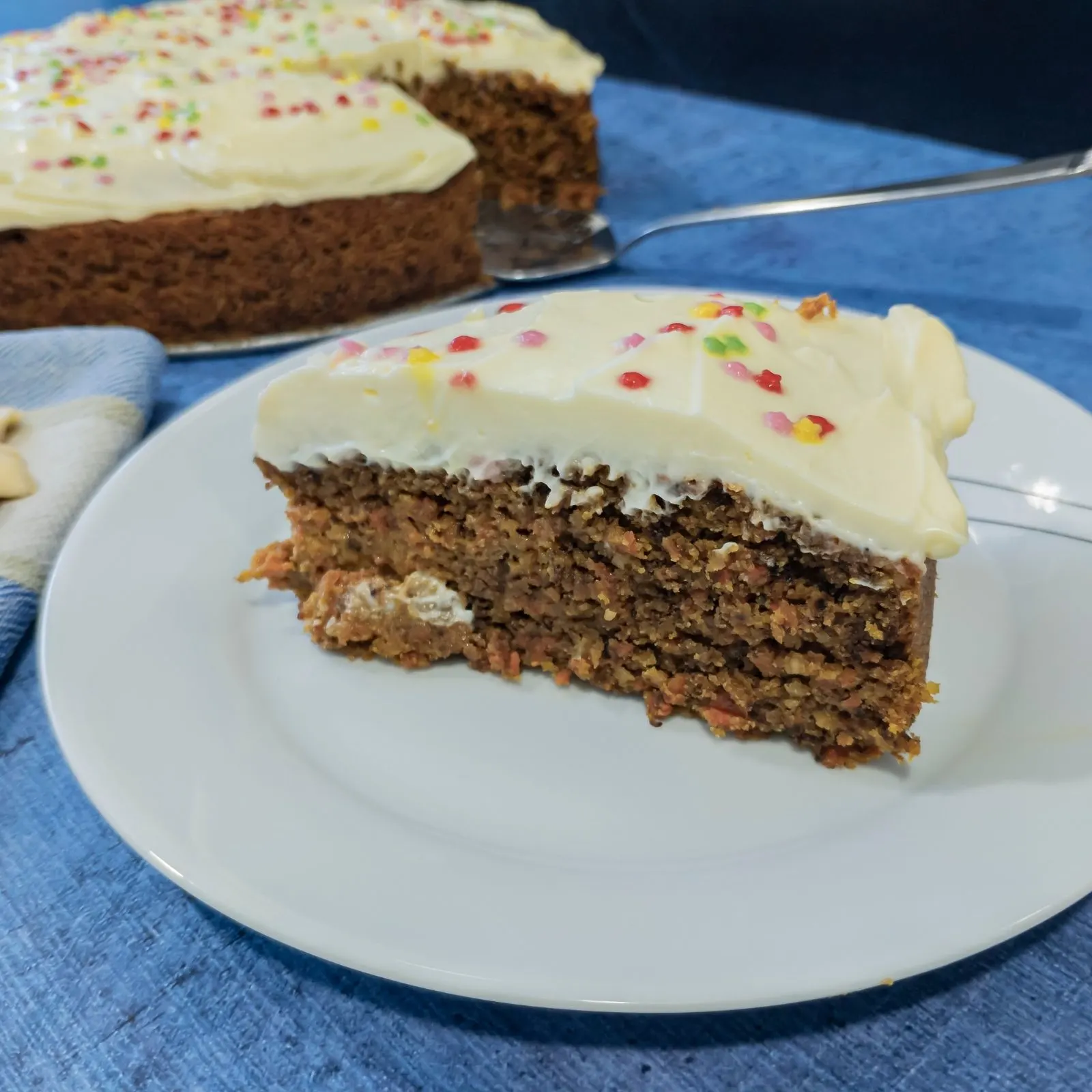 Yield: 8 servings
Old Fashion Apple Cake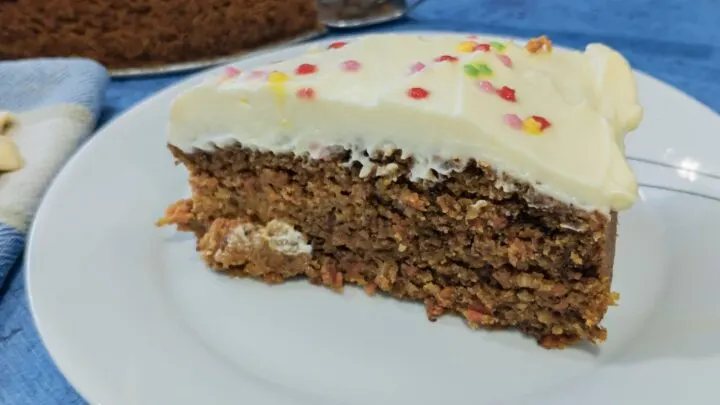 Are you looking for an apple recipe? An old fashion, moist apple cake with white frosting is a simple fall recipe. This apple cake recipe will be your favorite cake recipe to eat!
Ingredients
1 (20 1/2ounces) can apple pie filling
2 eggs
2 cups sugar
1/2 cup canola oil
1 teaspoon cinnamon
1/4 teaspoon nutmeg
1 tablespoon vanilla
1/4 teaspoon butter extract
2 cups all-purpose flour
2 teaspoons baking soda
1/2 cup sugar
1/3 cup evaporated milk
1 cup of shortening
1 tablespoon vanilla
1/4 teaspoon of maple extract
Instructions
In a bowl, combine the oil and sugar together. Mix them up till the oil is absorbed by the sugar.
Next, add the apple pie filling and eggs. Mix everything together.
Add the extracts and spices to the mix, if you like a stronger cinnamon taste, add it. It will all depend on the apple pie filling you get, some are lightly cinnamon flavored, yet some are heavier in the cinnamon flavoring. So if feel should add more, I add no more then 1 teaspoon more. Give another good mixing. Note this all done by hand, no mixer.
Finally, add the flour and baking soda and blend it in till you have a nice looking batter.
Grease a 9×13 baking dish and pour the batter into the dish.
Put the cake into a pre heated oven at 350 degrees. The original recipe in the cookbook said to bake for 1 hour, I checked after 45 minutes and my cake was done. So I suggest, you check the cake after 45 minutes and see if it is done, if not bake it for up to 60 minutes. When done, take out the oven and let it cool completely.
For the frosting, blend the shortening, extracts, milk and sugar in a bowl.
With a mixer, blend it all together till it is nice and smooth. If you want to have a stronger maple taste, adjust the maple flavoring, personally, I wanted just a hint of maple.
When the cake is completely cooled, spread the frosting onto the cake.
Slice it up and ENJOY!
Recommended Products
As an Amazon Associate and member of other affiliate programs, I earn from qualifying purchases.
Nutrition Information:
Yield:
8
Serving Size:
1
Amount Per Serving:
Calories:

773
Total Fat:

42g
Saturated Fat:

12g
Trans Fat:

0g
Unsaturated Fat:

28g
Cholesterol:

64mg
Sodium:

358mg
Carbohydrates:

94g
Fiber:

1g
Sugar:

69g
Protein:

6g
Recommended Apple Recipes From Other Food Bloggers: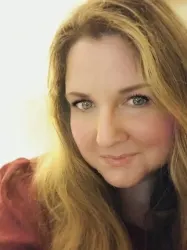 Latest posts by Deanna Samaan
(see all)