This post was most recently updated
Pepperoni Bread is an easy recipe for frozen bread dough. It only takes a few ingredients to make this pepperoni bread recipe. Anyone can make this simple and easy recipe for pepperoni bread.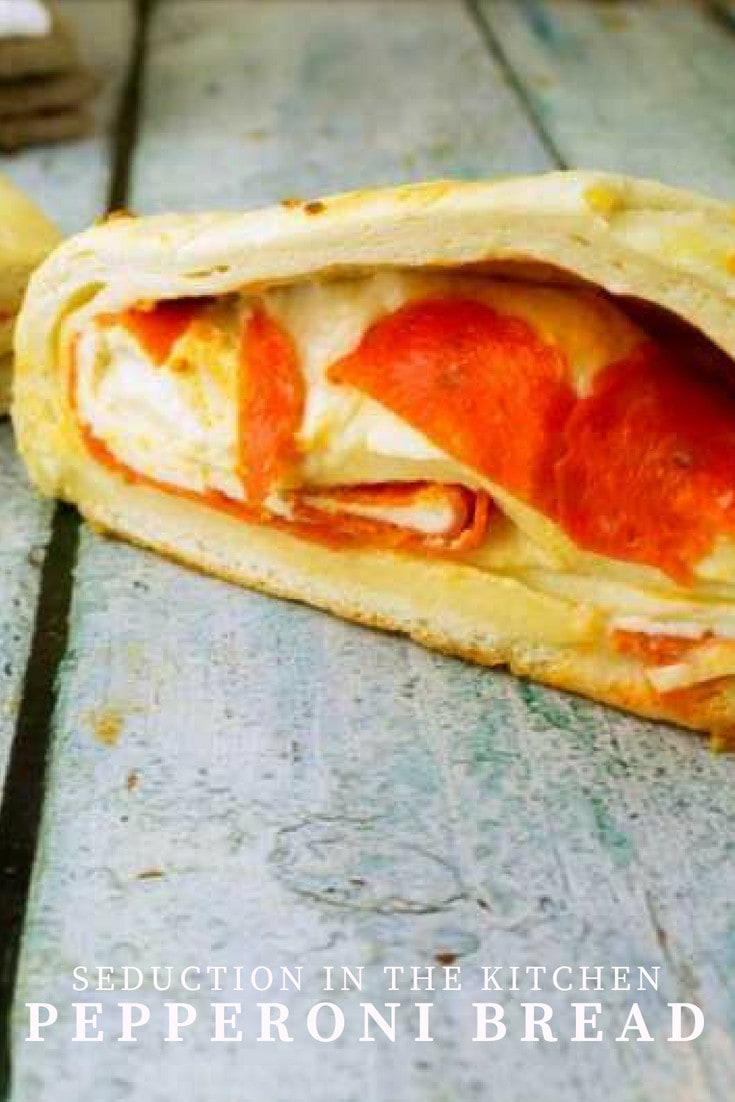 Recipes For Frozen Bread Dough
Everyone likes a shortcut. So recipes for frozen bread dough are a perfect shortcut when comes to making a recipe that involves bread dough.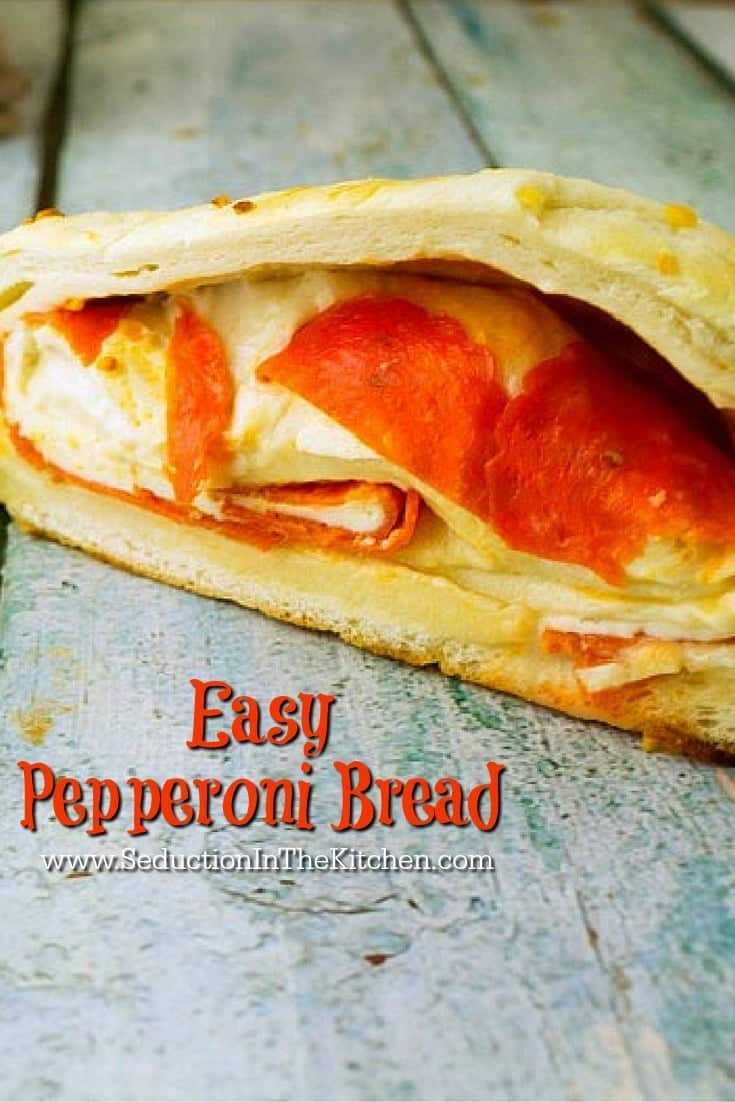 Pepperoni Rolls
When I was a kid, I remember getting these amazing pepperoni rolls in Pittsburgh from this vendor. The bread portion of the pepperoni rolls had this sweet taste. That sweet dough made those pepperoni rolls stand out from the normal pepperoni rolls we would get.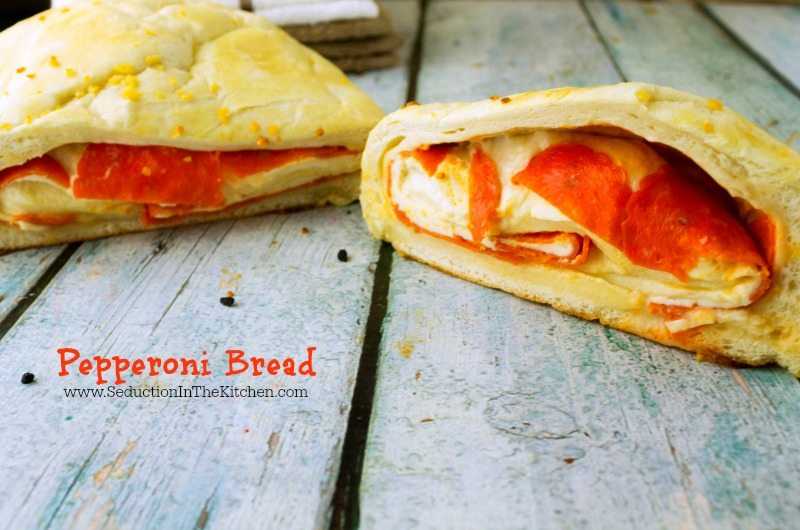 Pepperoni Roll Recipe
A pepperoni roll recipe is an East Coast, thing. I found this out when I did my research for my article for Parade Magazine called
50 States 50 Recipes.
I
was surprised
to learn this about pepperoni bread.
West Virginia is where the pepperoni roll recipe was invented. So it does make sense about to why we love them in the Pittsburgh area. Trust me you can find a recipe for pepperoni bread in every church cookbook in Southwestern Pa.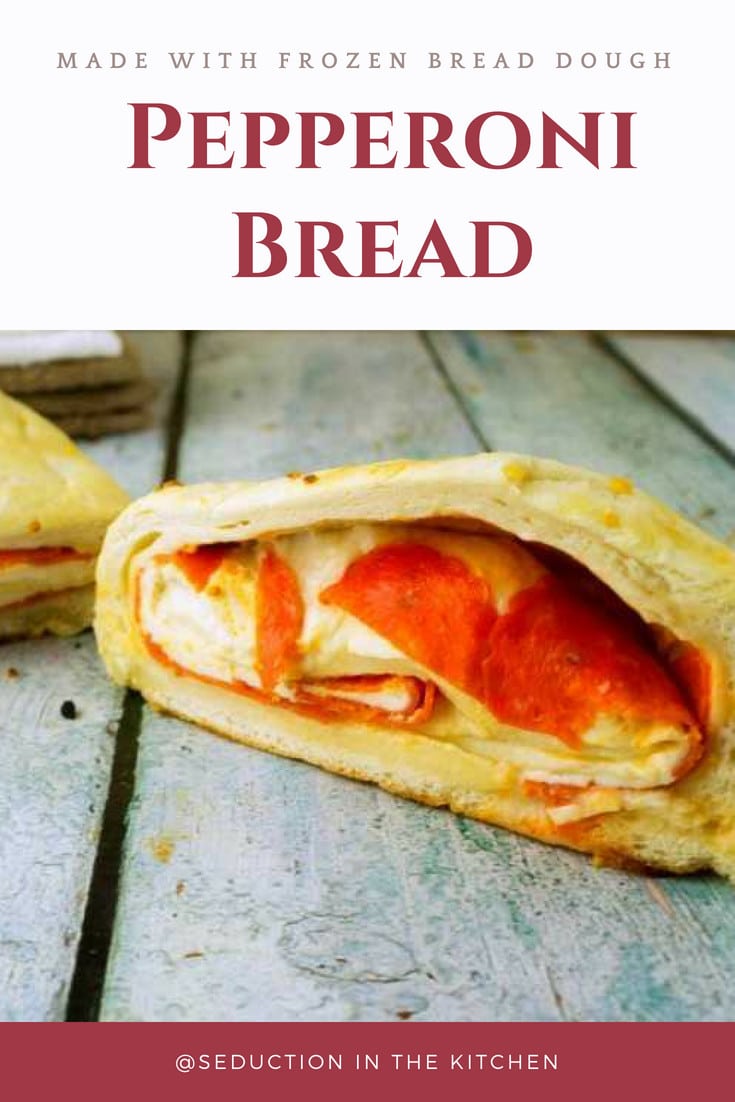 Pepperoni Rolls Frozen Bread Dough
I have been wanting to make an easy pepperoni bread that is like those yummy pepperoni rolls I had when I was a kid. I knew I needed a sweet dough. Rhodes has a Sweet Bread Dough So pepperoni rolls frozen bread dough can easily make a  pepperoni bread.
Pepperoni Bread
Pepperoni bread with frozen bread dough really makes amazing pepperoni bread. This really is an easy pepperoni bread recipe/ You love making this pepperoni bread recipe for your family!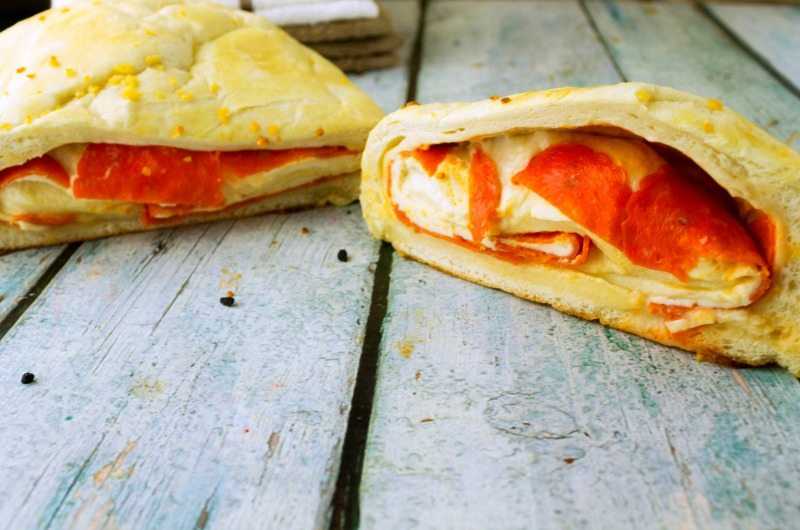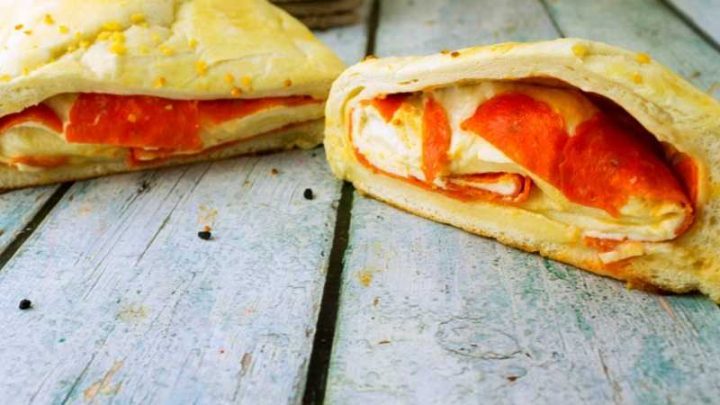 Yield:

1 loaf
Easy Pepperoni Bread Recipe
Easy Pepperoni Bread is made with just a few ingredients that anyone can make. It is simple and you will love how easy this recipe is. A recipe from Seduction in the Kitchen.
Ingredients
1 loaf of Rhodes Sweet Bread Dough
3 oz sliced pepperoni
1 fresh mozzarella ball sliced
2 cloves garlic minced
2 tablespoons butter soften
1/2 teaspoon of sugar
Instructions
Let the frozen bread dough thaw. Once thawed, with a rolling pin, roll the dough out flat and into a rectangle.
Place the slices of the fresh mozzarella over the dough. It good to make the slices thin so when you go to roll the bread up it roll up better.
Layer the pepperoni on top the mozzarella.
Roll the bread up and place onto a cookie sheet.
Mix the butter, sugar, and garlic together. Spread it onto the bread.
Let the bread rise for about 1 hour.
Bake at 350 for one hour till it is nice and golden brown.
Take it out the oven and let it cool and slice it up and ENJOY!
Nutrition Information:
Amount Per Serving:
Calories:

0
Total Fat:

0g
Saturated Fat:

0g
Trans Fat:

0g
Cholesterol:

0mg
Sodium:

0mg
Carbohydrates:

0g
Fiber:

0g
Sugar:

0g
Protein:

0g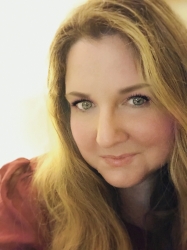 Latest posts by Deanna Samaan
(see all)