I am a participant in the Amazon Services LLC Associate Program, an affiliate advertising program designed to provide a means for me to earn fees to Amazon.com and affiliate sites.
Dill Pickle Fries is simply a dill pickle that been cut into thin strips, battered, and deep-fried. These deep fried pickles are an amazing side dish. You will love these pickle fries!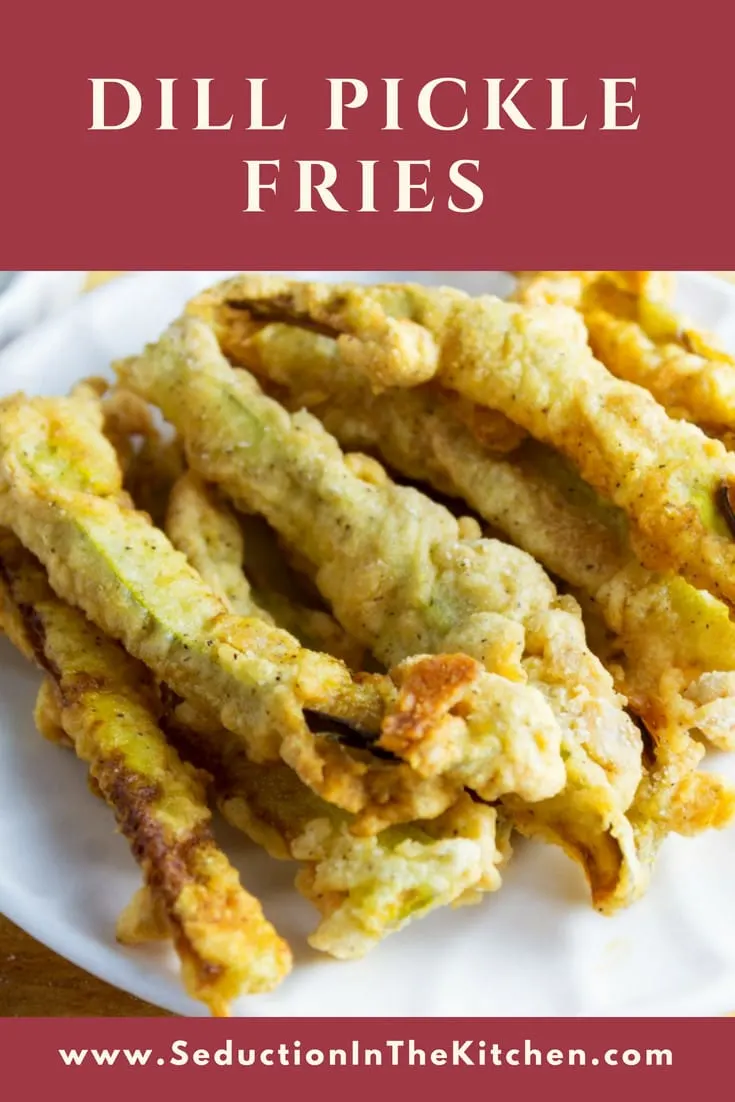 Pickle Fries Recipe
So how did I come up with a Pickle Fires recipe? Well, I went to a restaurant here in Cleveland called Burgers 2 Beer with a friend. This place has some of the most unusual, but good burger creations.
One of the appetizers you can get is pickle fries. With one bite of these deep fried pickles, I knew I had to make a pickle fries recipe!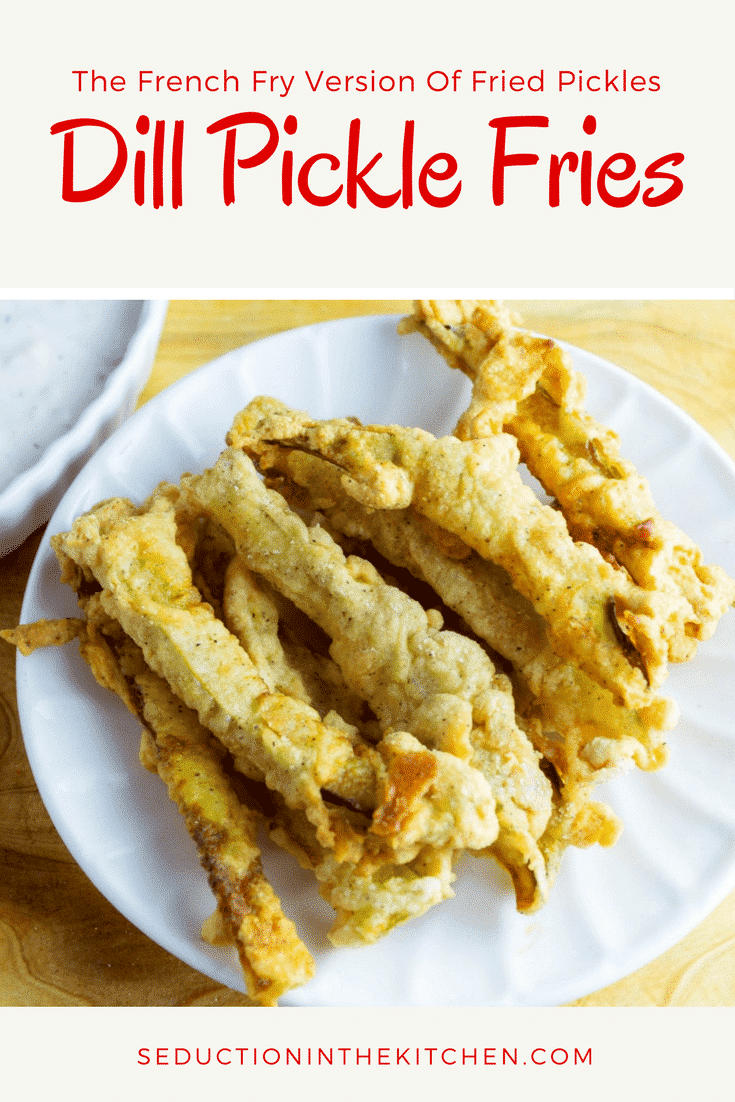 Pickle Chips
I have always love pickle chips. I really love it when those pickle chips are fried pickles. So when I had these pickle fries, I knew I could do this french fry variation on deep fried pickles.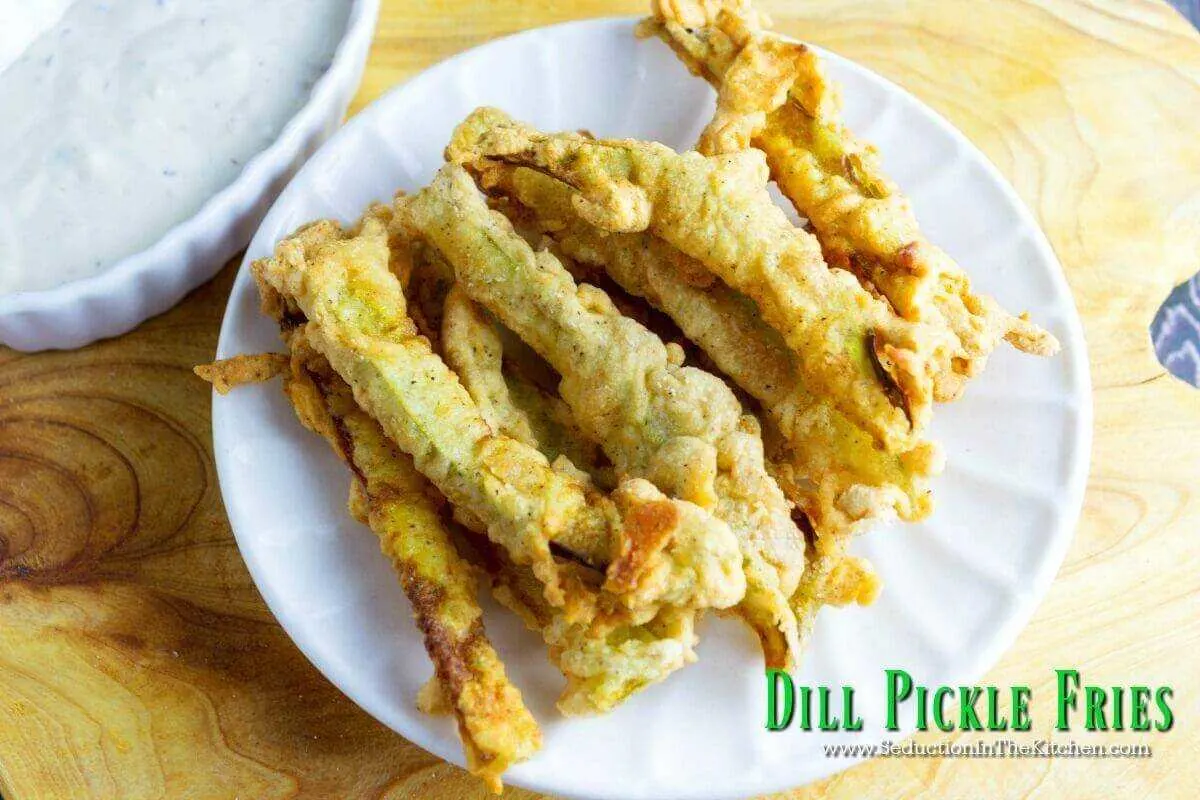 Fried Pickles Batter
To make a dill pickle fries recipe, you have to have a good fried pickles batter. The batter is key when you deep fry anything really. I wanted a fry batter that would compliment dill pickles.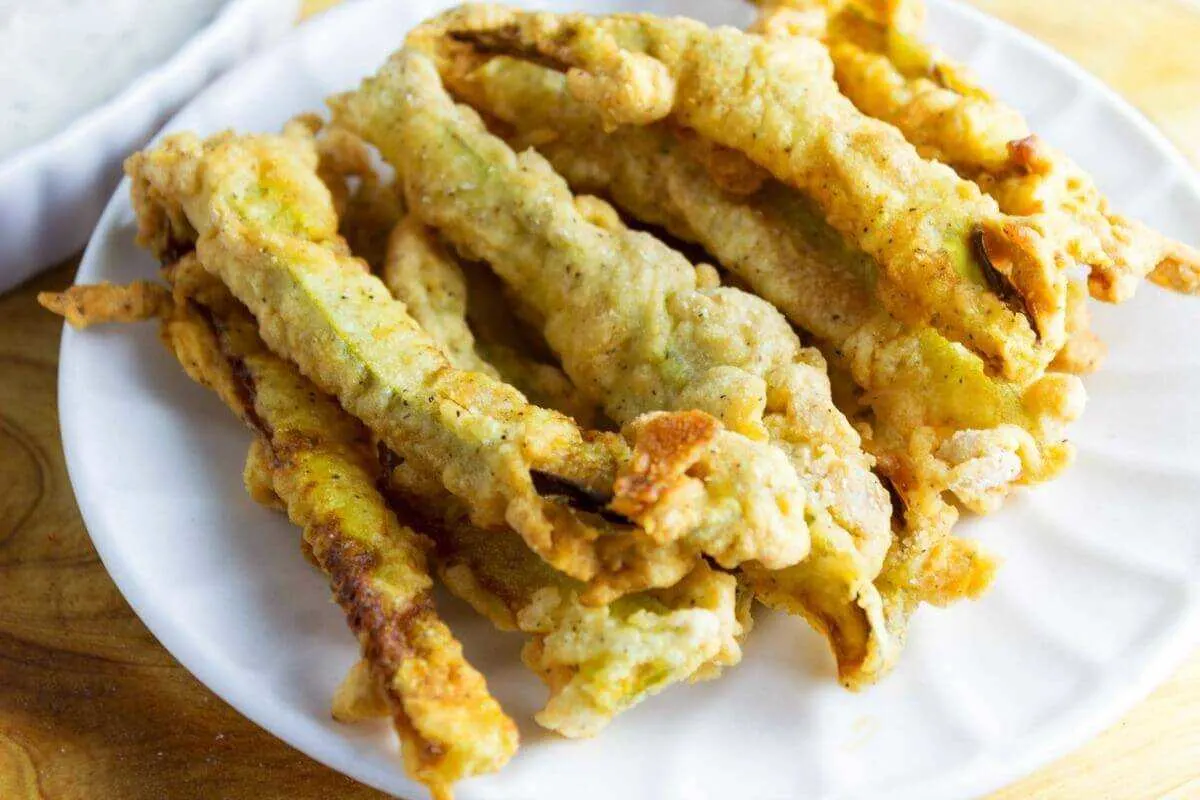 How To Make Fried Pickles
how to make fried pickles? Well this pickle fries version, I should say. You have to cut the pickles to be like shoestring fries. Then they battered them and fried them. It is very simple to make these fried pickles.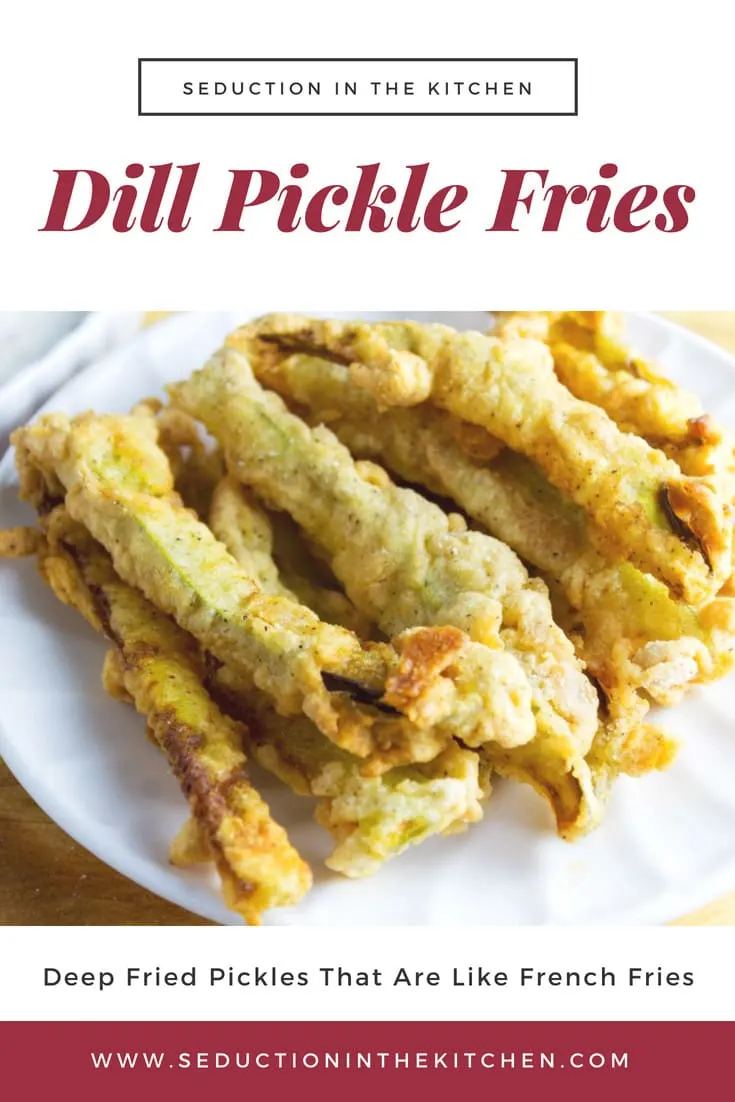 Dill Pickle Fries
The best way to shoestring cut dill pickles and turn them into dill pickle fries, is the pickle stackers. Those pickle chips are already a whole pickle cut flat. So all you need to do is cut the pickle into strips!
It is genius! This pickle fries recipe so good. I could just have had the whole basket of these dill pickle fries. They were that good.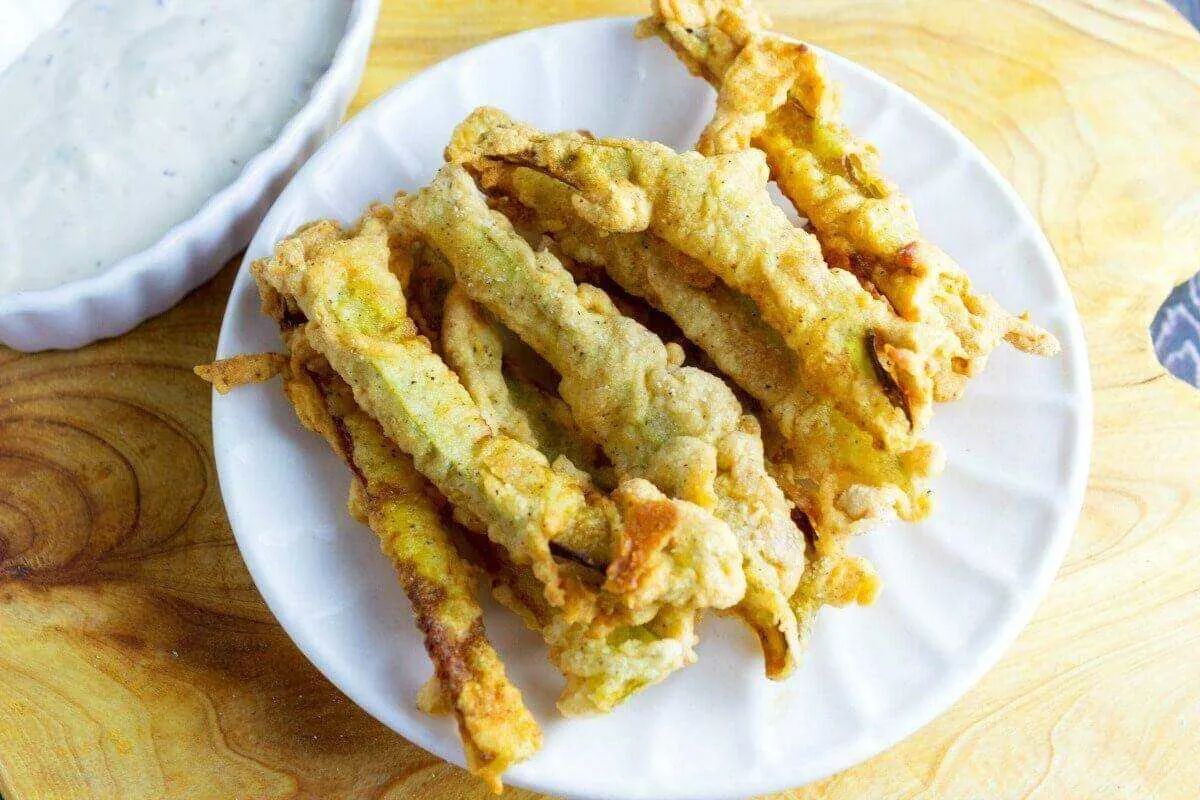 Yield: 4 servings
Dill Pickle Fries Recipe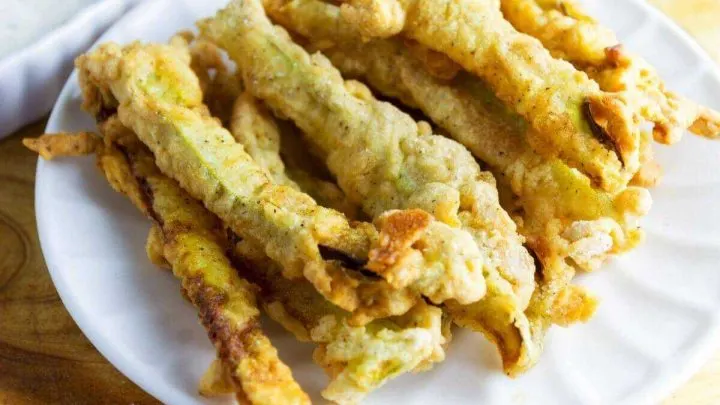 Dill Pickle Fries is simply a dill pickle that been cut into thin strips, battered, and deep fried. They are simply amazing! You have to try them!
Ingredients
1 jar dill pickle stackers (16oz) drained
1/2 cup flour
1 egg
2 tablespoons water
1/4 teaspoon pepper
Oil for frying
Instructions
After you have drained the pickles. Take a paper towel and dry them off as much as possible.
Slicing lengthwise, cut the pickles into strips. Do not get too narrow once you're in the middle section or the pickles break.
Mix together the flour and pepper. You can get a little fancy and add other seasonings like paprika, garlic powder, etc
Remove 5 tablespoons of the flour mixture and put into a small bowl.
Mix the egg and water with the 5 tablespoons of flour.
Dip your pickle strips into the batter.
After they are covered in the batter, dredge them through the dry flour mixture to cover them.
Heat up the oil and fry the fries for about 2-3 minutes till they turn a nice golden color.
Take out the oil and let them drain on a paper towel-lined plate.
Serve them up with a cool ranch or any dipping sauce you prefer and ENJOY!
Nutrition Information:
Yield:
4
Serving Size:
1
Amount Per Serving:
Calories:

107
Total Fat:

5g
Saturated Fat:

1g
Trans Fat:

0g
Unsaturated Fat:

4g
Cholesterol:

47mg
Sodium:

89mg
Carbohydrates:

12g
Fiber:

1g
Sugar:

0g
Protein:

3g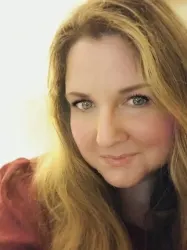 Latest posts by Deanna Samaan
(see all)