I am a participant in the Amazon Services LLC Associate Program, an affiliate advertising program designed to provide a means for me to earn fees to Amazon.com and affiliate sites.
[intro]Crock Pot Cheesy Bacon Potatoes is a classic and simple crockpot potatoes. This cheesy potato crockpot recipe is wonderful to make for a crowd. Trust me, these cheesy bacon potatoes will be your go-to recipe for crock pot cheesy potatoes. Serves 10[/intro]
** Photos were updated on 6/17/17 Orignal post was from 8/27/2013**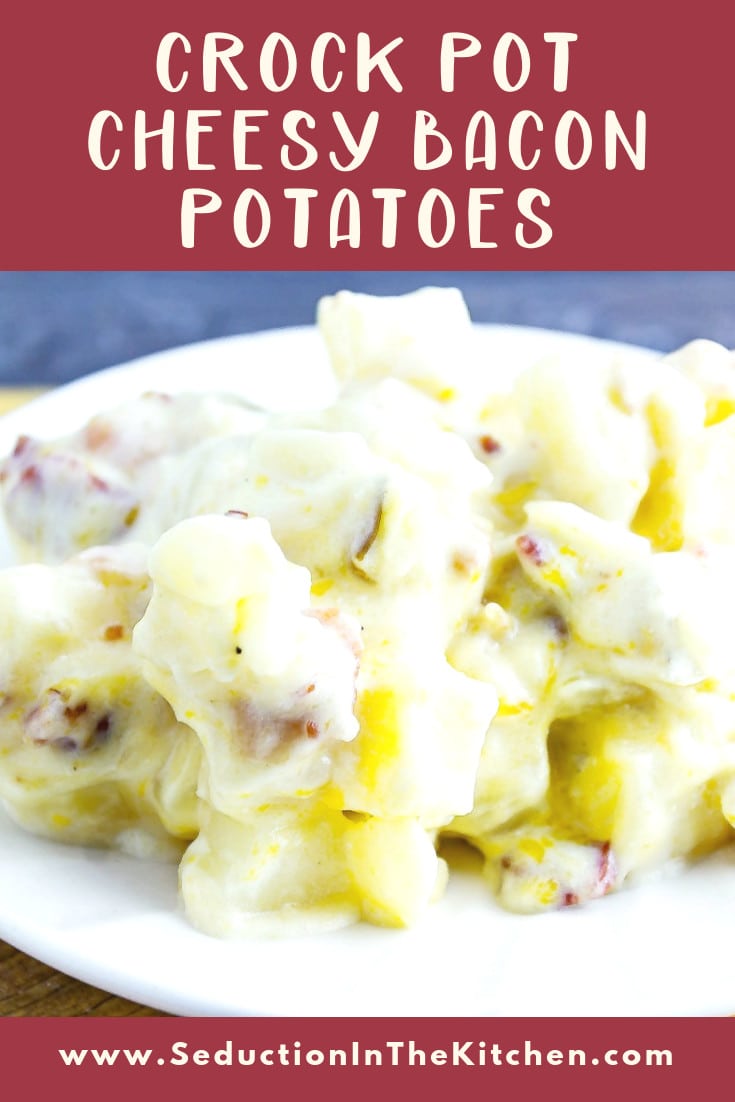 Crockpot Potatoes
I am Irish, so potatoes have always been part of my diet. I also like making a potato recipe as simple as possible. So crockpot potatoes are my favorite way to make a potato recipe.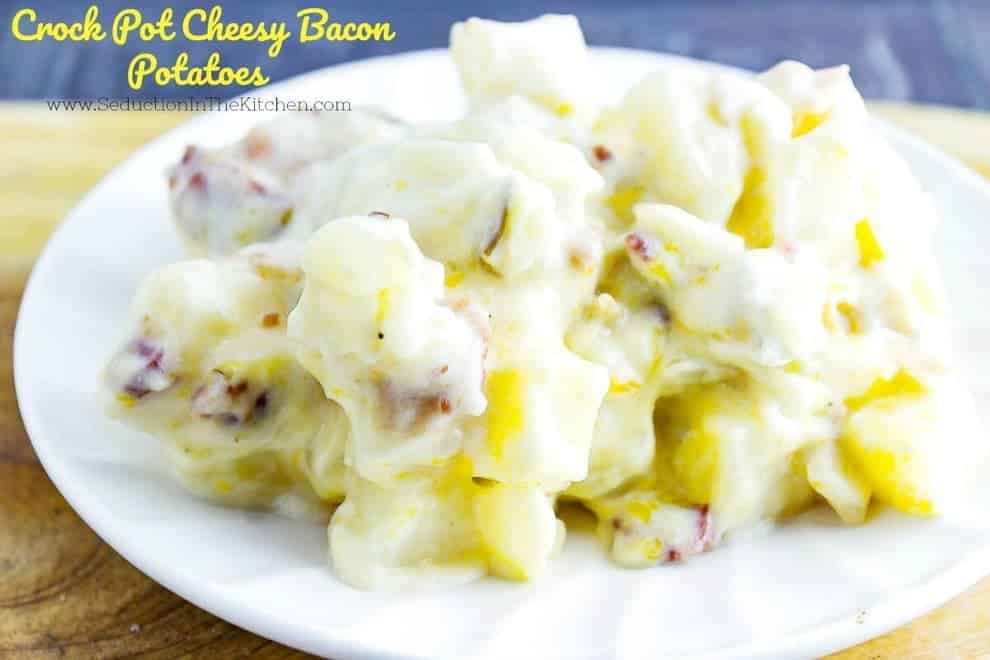 Cheesy Bacon Potatoes
Cheesy bacon potatoes are my absolute favorite way to eat a potato side dish. Gooey potatoes with bacon and cheese, oh my mouth is salivating just thinking about cheesy potatoes!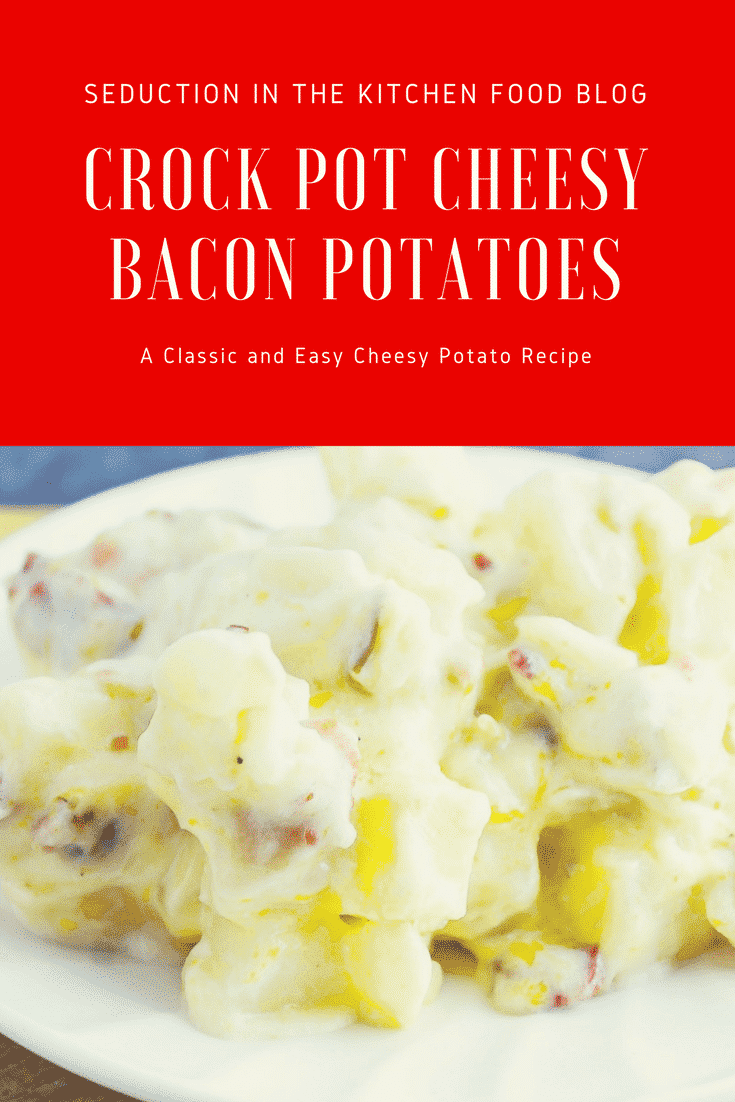 Crockpot Cheesy Potatoes
So what makes these crockpot cheesy potatoes so good? It is because these potatoes with bacon and cheese are only a few ingredients. Also because this cheesy potato is made in crock pot as well.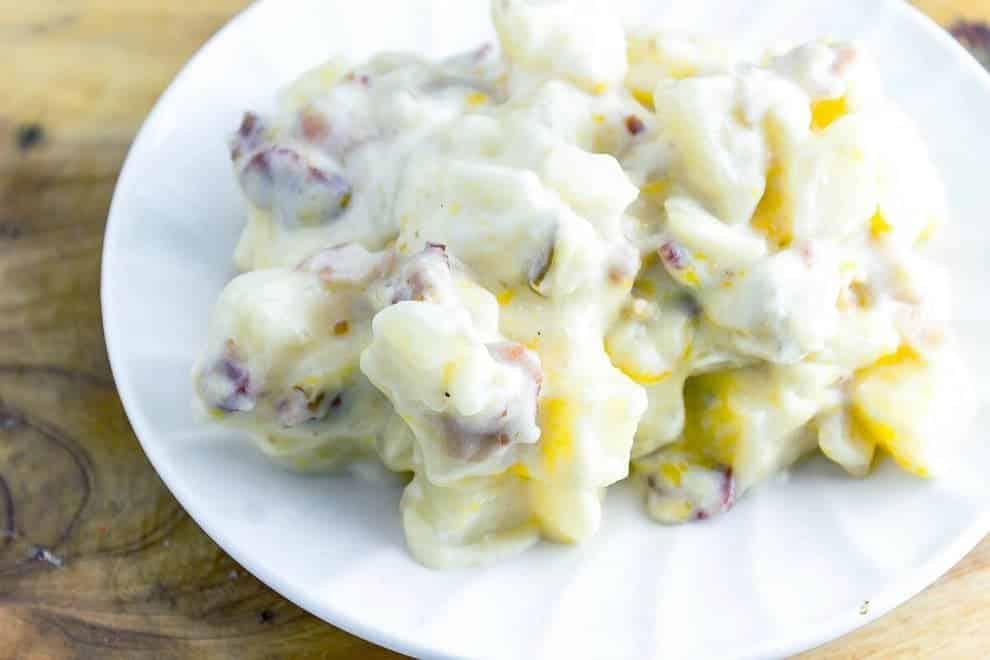 Recipe For Crock Pot Cheesy Potatoes
This recipe for crock pot cheesy potatoes is a rare recipe for me on many levels. I know this cheesy potato crockpot recipe isn't healthy, and these crockpot potatoes are not made from scratch. Instead, this cheesy potato crockpot recipe is made with can and frozen foods.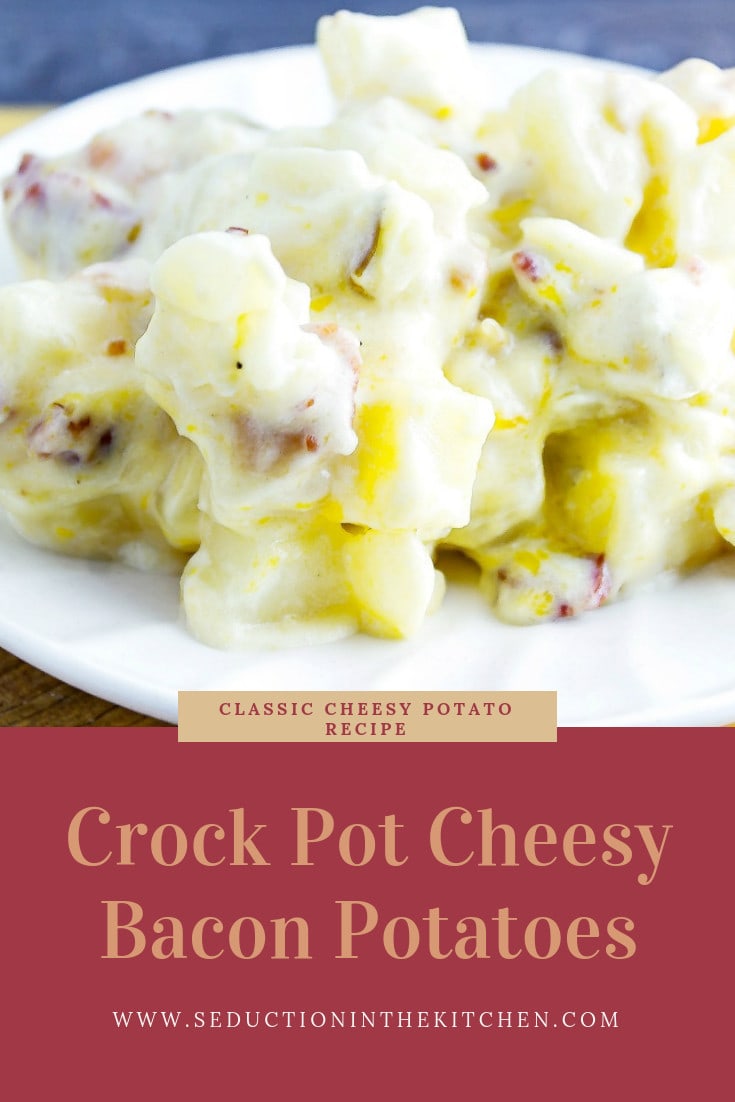 Crock Pot Cheesy Potato Recipes
I wanted to make these crockpot potatoes stand out from the other crock pot cheesy potato recipes. I decided on another favorite ingredient, bacon. instead of a cheesy potato crockpot recipe, it is now cheesy bacon potatoes.
The original photo for crockpot cheesy potatoes post from 2013: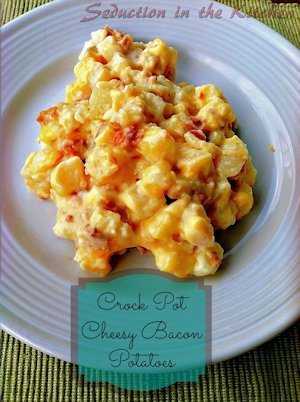 This is how the 2017 photo for this crock pot cheesy bacon potatoes: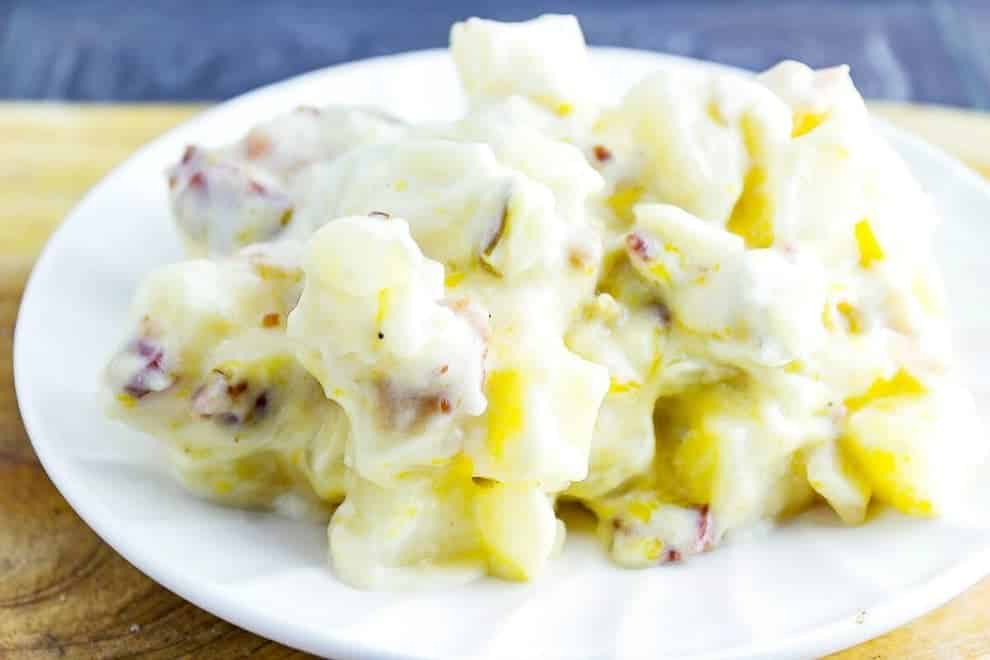 I see how far I have come, and hope to continue my improvements in both blogging and photography. This crockpot cheesy bacon potatoes dish was the most popular recipe for Seduction in the Kitchen. That is until I did French Onion Rice.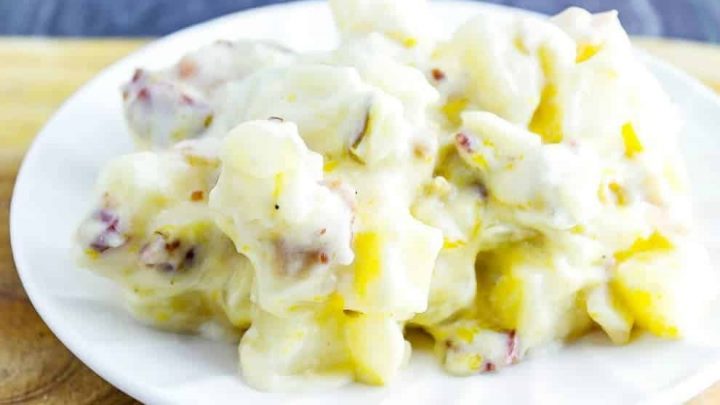 Yield:

10 servings
Crock Pot Cheesy Bacon Potatoes
Total Time:
4 hours
10 minutes
Crock Pot Cheesy Bacon Potatoes is a classic and simple cheesy potato recipe that has the addition of bacon in it. Plus what makes it even better is that it is made in a Crock Pot.
Ingredients
1 bag frozen hash browns (country style, 32oz)
2 cans condensed cream of potato soup (10 and 3/4 oz cans)
8 oz sour cream
2 cups cheddar blend shredded cheese
1 bag Oscar Meyer recipe style bacon (2 oz bag)
Instructions
In the crock pot, mix the potato soup and the sour cream together. Then add the hash browns
Next, add half the bag of the cheese, if you can not find the mac n cheese blend, then use a cheddar blend. Also add in the bacon as well.
Give everything a good stir in the crock pot.
Finally, layer the remaining cheese on the top and set the crock pot on low and let cook for 4-6 hours.
When all done, scoop some out and enjoy!
Recommended Products
As an Amazon Associate and member of other affiliate programs, I earn from qualifying purchases.
Nutrition Information:
Amount Per Serving:
Calories:

325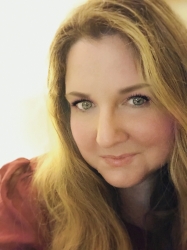 Latest posts by Deanna Samaan
(see all)