I am a participant in the Amazon Services LLC Associate Program, an affiliate advertising program designed to provide a means for me to earn fees to Amazon.com and affiliate sites.
Pomegranate Bruschetta is a break away from traditional bruschetta with this holiday twist. The ménage of juicy pomegranate, crisp apples, and walnuts creates the perfect balance to the tangy goat cheese.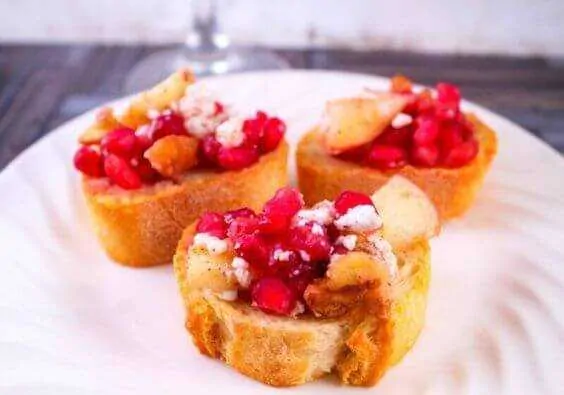 This post is going to be a little different. I recently had the pleasure of being contacted by Ménage a Trois wine if I am interested in using their product in a holiday appetizer that either has the wine in it or pairs well with. This recipe was part of a deal for an ad campaign that would be part of an ongoing ad that appears in Food & Wine.
When I got this email, I had my friends read it to make sure I understood it. This to me was very exciting, of course, I love to create a recipe for this wine. I love cooking with wine, I mean come on look at The Red Wine Burger or Red Wine Chocolate Cheesecake Cupcakes. Heck, even my logo has wine glasses in it. I love wine!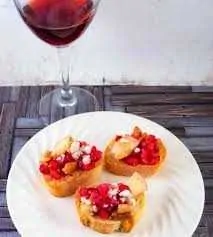 When I heard Holiday Appetizer, my mind went to pomegranate. Then I thought bruschetta. I knew if I could do it right, a wine drizzle would be good on a bruschetta. Also, I was on a time crunch, this recipe was to be published and live on November 1. So playing with this idea I had, I ended up changing the red wine drizzle into just mixing the wine in with the fruits and other infrequent a. It really made the whole thing just pop with flavor. Then finally my pomegranate bruschetta was born!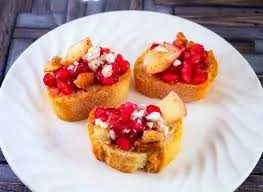 I am very happy with the end result. I am also so happy that I was asked by Ménage a Trois wine to be part of this holiday appetizer campaign. Now, do you want to see this beautiful bruschetta recipe? You can see this recipe here on Ménage a Trois Wine website.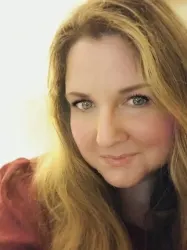 Latest posts by Deanna Samaan
(see all)