This post was most recently updated
Chocolate Chip Pudding Cookie Bars take a chocolate chip cookies with pudding and turn them into chocolate chip bars. These chocolate chip cookie bars are a chocolate lover's dream. You love the chocolate goodness of this chocolate chip cookie bars recipe. Serves 12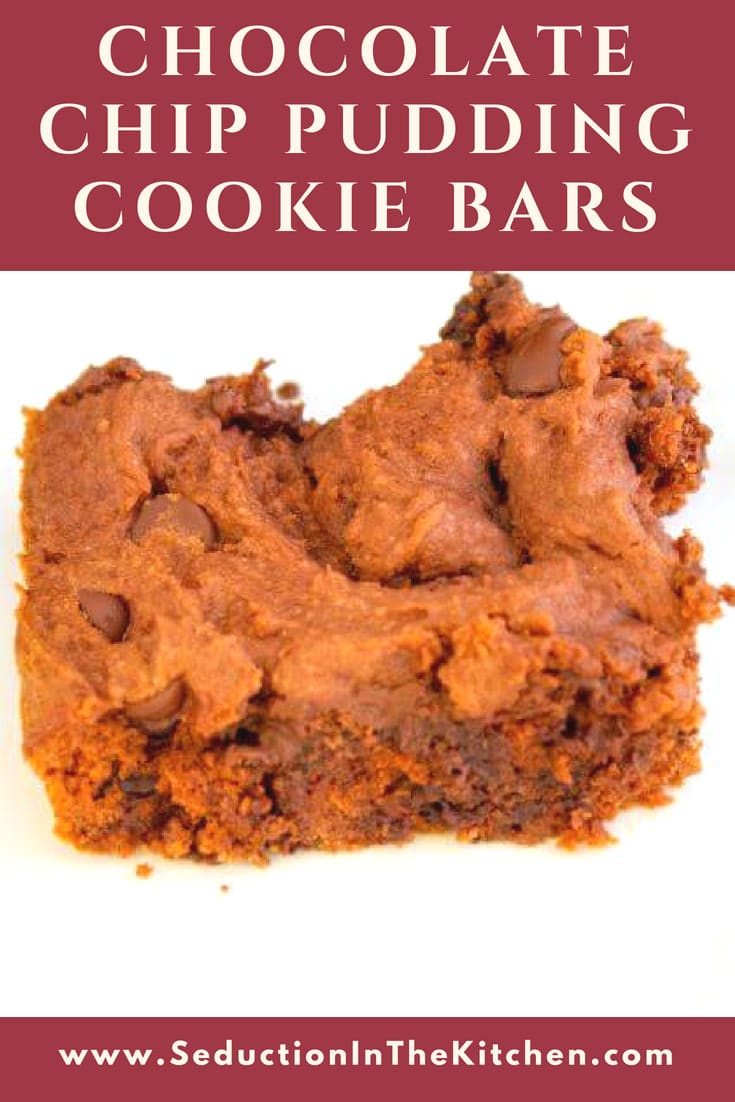 Choctoberfest
When it comes to chocolate, let's face it people simply love it. I know I do! That is why a whole week of chocolate recipes are being published by food bloggers called Choctoberfest!
I love making chocolate goodies! The event is being sponsored by Imperial Sugar, which is a brand I love baking with.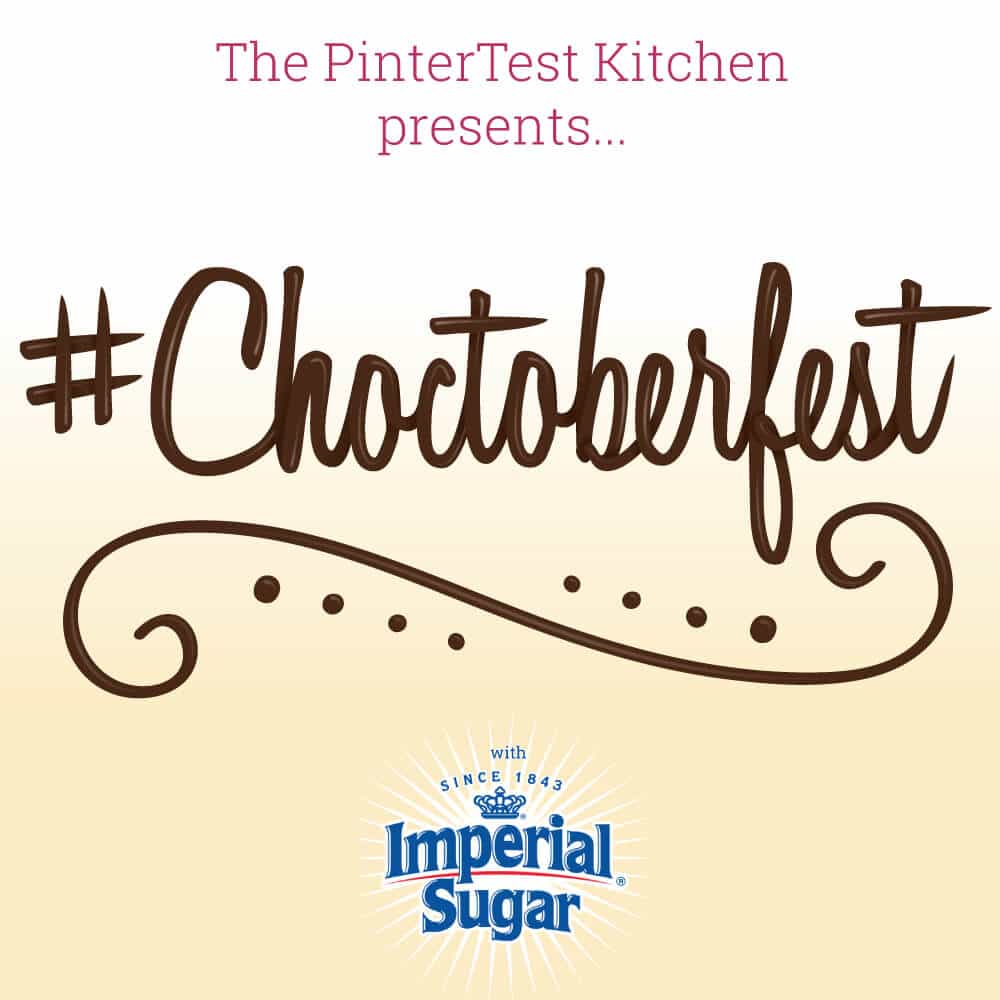 Chocolate Chip Cookies With Pudding
I have this old church cookbook that has recipes in it I love. In this cookbook is a recipe for chocolate chip cookies with pudding. Pudding makes chocolate chip cookies so moist and chewy. It is perfect!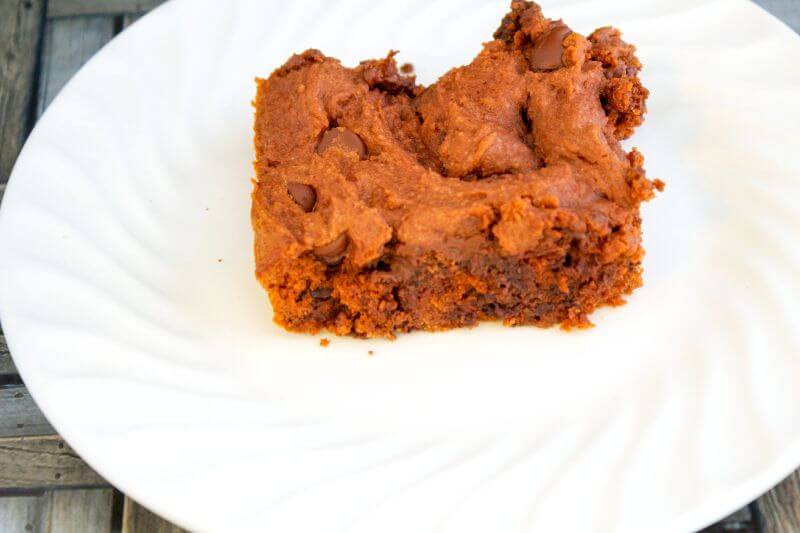 Chocolate Chip Bars
I was debating if I should make for Choctoberfest the chocolate chip cookies with pudding. The more I thought about it I decided I wanted to turn the pudding cookies into chocolate chip bars.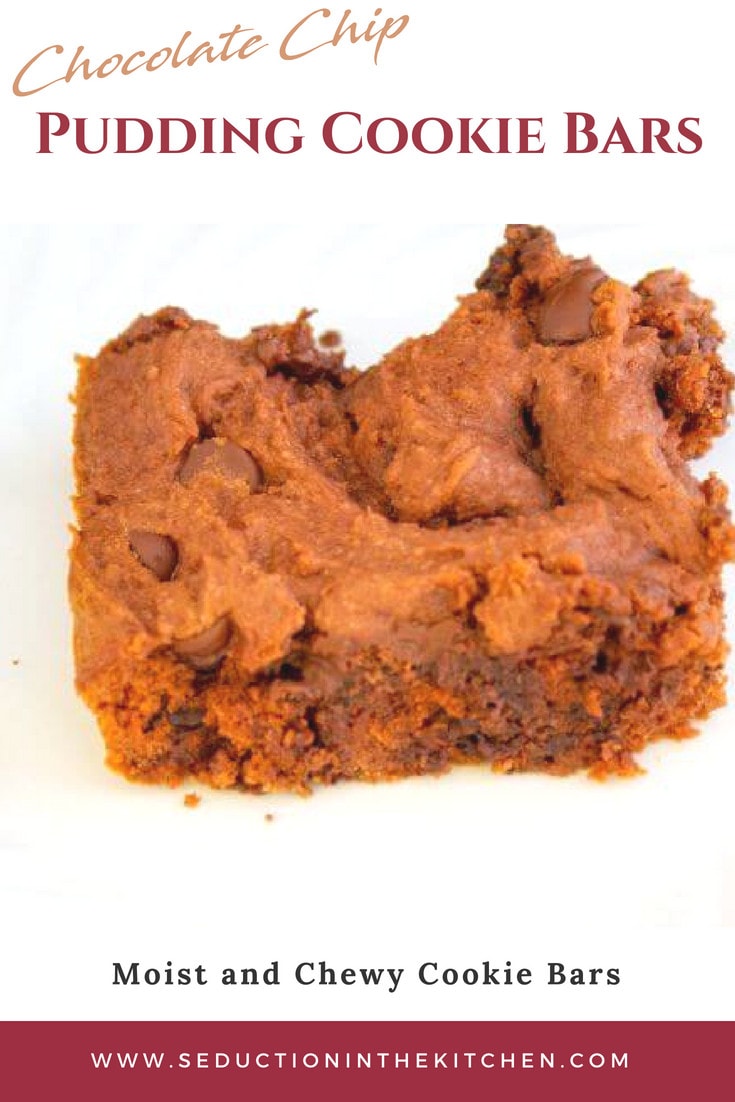 Chocolate Chip Pudding Cookie Bars
Instead of using vanilla pudding for this chocolate chip cookie bars recipe. I decided to make chocolate pudding cookies. Why would I use chocolate pudding for these chocolate chip pudding cookie bars? It is a chocolate event, so why not!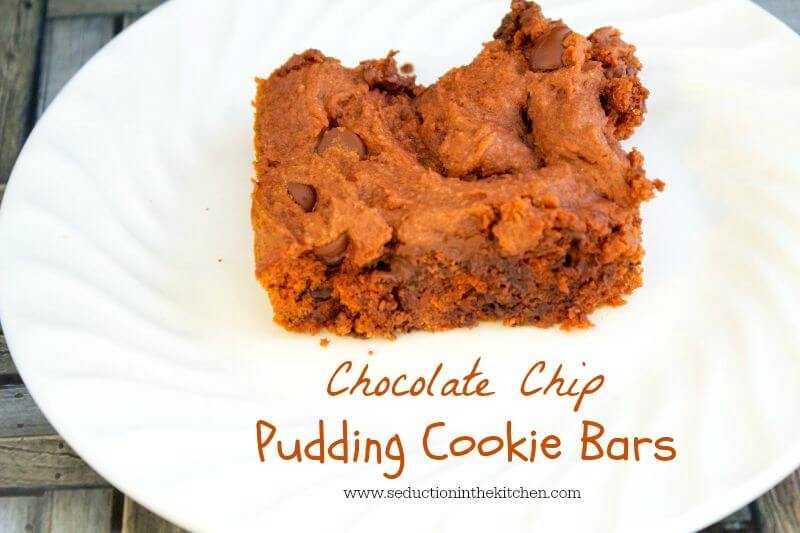 Chocolate Chip Cookie Bars Recipe
My thought was by adding the chocolate pudding to the chocolate chip bars would just increase the moistness. By using chocolate pudding this chocolate chip cookie bars recipe would really have a great chocolate taste to them.
For This Recipe You Will Need
Chocolate Chip Cookie Bars
Making these chocolate pudding cookies into chocolate chip cookie bars was a wonderful idea. These chocolate chip bars are a chocolate lovers dream cookie bar! Perfect chocolate treat!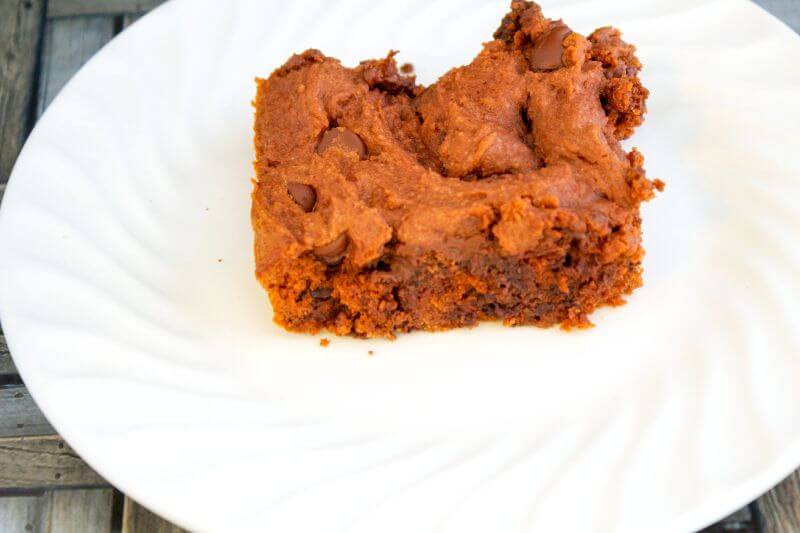 Yield:

12 Bars
Chocolate Chip Pudding Cookie Bars Recipe
It is #Chocotoberfest time! Let's start it off with a chocolate lover's delight in this cookie bar! A recipe from Seduction in the Kitchen
Ingredients
1 cup butter softened
1 cup Imperial white sugar
1 cup brown sugar packed
2 eggs
2 tablespoons milk
1 teaspoon vanilla extract
2 1 cups ⁄4 all-purpose flour
1 teaspoon baking soda
3 teaspoon ⁄4 salt
1 cup semi-sweet chocolate chips
Instructions
Grease a 13 x 9-inch pan, and pre heat the oven to 350 degrees F.
In a large mixing bowl cream butter with the Imperial white sugar and brown sugar until fluffy.
Add in eggs, milk, and vanilla; beat until well combined.
In another bowl mix together flour with pudding mix, baking soda and salt; gradually add to the creamed mixture until combined.
Mix in chocolate chips and transfer the mixture to prepared baking pan then spread out using a spoon.
Bake for about 25-30 minutes or until golden brown.
Take the bars out the oven to cool, slice them up and ENJOY!
Nutrition Information:
Amount Per Serving:
Calories:

395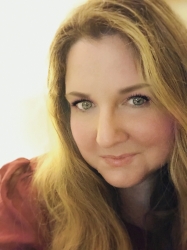 Latest posts by Deanna Samaan
(see all)