I am a participant in the Amazon Services LLC Associate Program, an affiliate advertising program designed to provide a means for me to earn fees to Amazon.com and affiliate sites.
The Philly Burger is when a gourmet burger meets a Philly Cheesesteak in this recipe. A recipe from Seduction in the Kitchen.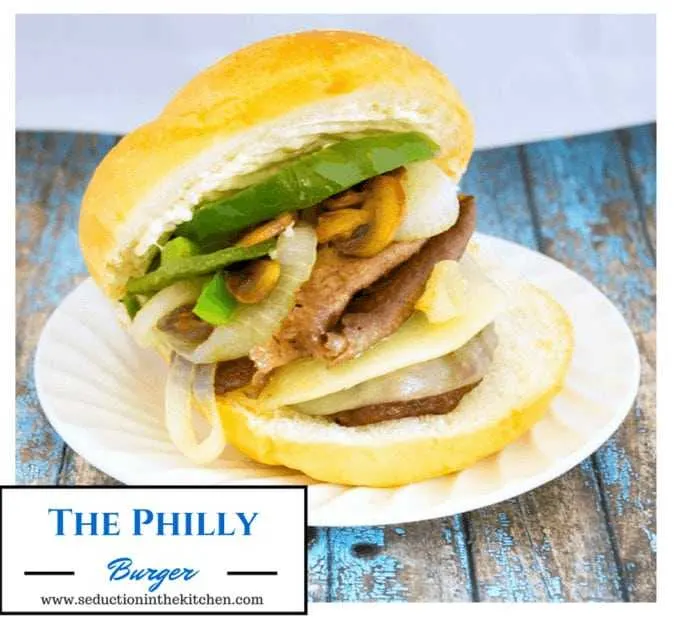 People like me. It always amazes me when I see growth with Seduction in the Kitchen. I hit 8400 Likes on Facebook. To some, this a small number, but to me, it is a large number. Why? Because I learned a very long time ago to appreciate the little things. When you're in a marriage that you have to earn everything, including a small kiss, you learn to appreciate those small things that many take advantage of, including a kiss.
Truthfully, if I had not gone through that in my marriage, where I had to earn everything, I would not be the person I am today. Everything happens for a reason. I do appreciate those small things in life now.
People really do like this food blog, I get told constantly it because it has a heart. Sure I could go here is the recipe and be done, but I choose to intermix life and food and how it relates. Is it a gamble, it sure is, but people like it.
It is my audience for Seduction in the Kitchen is why I want to improve stuff on here. I do everything manually for what I need to do for blogging. I am slowly learning some automation. For example, for Pinterest I am using 2 schedulers and repinning programs: Tailwind and also BoardBooster So far I am liking each one and it really help me grow my presence on Pinterest. If anyone would like to try Tailwind, send me a message and I can send you an invite.
Next, I am looking into Facebook scheduling, this more for me to share other great food blogger's posts. I am just trying Facebook's own scheduling but researching other options. Google Plus, well I got really just learn it, out the social medias, that the one I really am the least active on, and because I am just not familiar with it.
I am going outside my comfort zones, and I am trying new things, all because I want to better Seduction in the Kitchen. Why? Because people really do like this blog.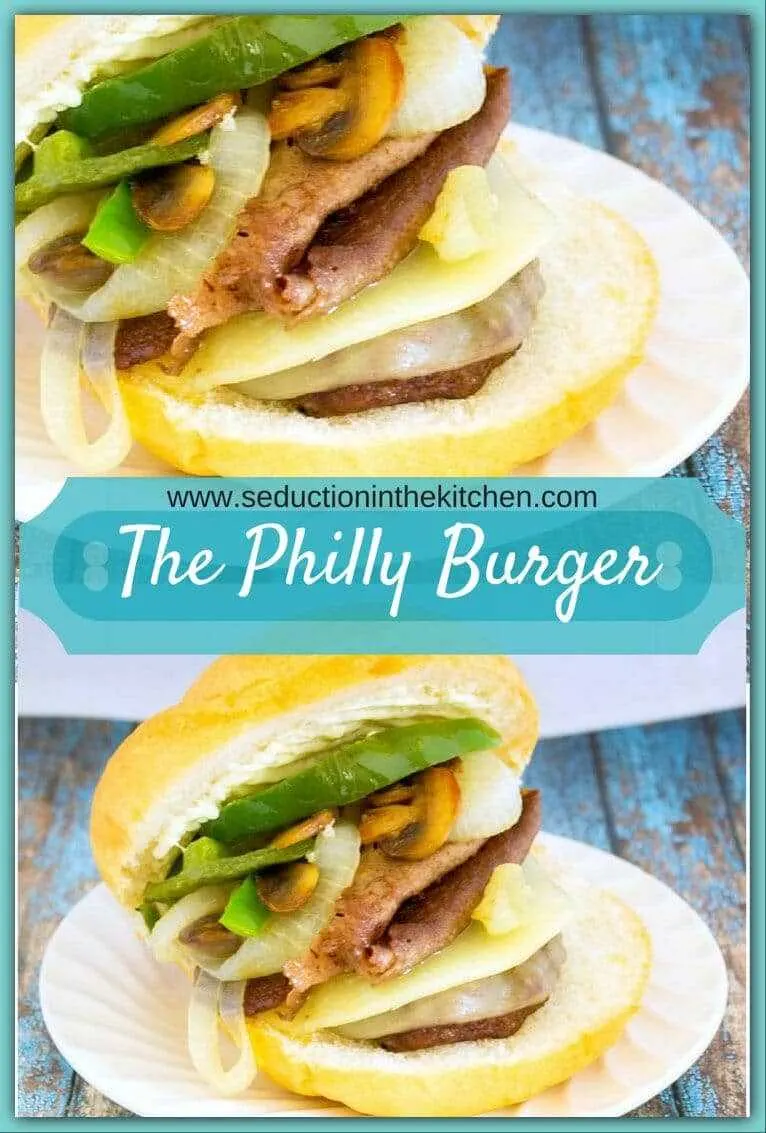 Trying new versions of familiar things isn't bad. In fact, that is kind of the inspiration behind this burger series. I wanted to take a familiar grilled burger and do something new with them. I know many know what a Philly Cheese Steak is, so why not add that to a grilled Angus burger? The results were the perfect marriage in heaven, perfect for burger #4 of 7 in my burger series.
Yield: 4 servings
The Philly Burger
Gourmet burger meets a Philly Cheesesteak in this recipe. A recipe from Seduction in the Kitchen.
Ingredients
1 Lb Angus Beef Patties
1 small onion (sliced)
1 small green pepper (chopped)
4 oz sliced mushrooms
3 tablespoons butter
1 clove of garlic (minced)
1 package of 7 Steak-ums Sandwich Steaks
8 slices of Provolone cheese
Kaiser buns
mayonnaise
salt and pepper to taste
Instructions
In a saute pan, melt the butter and add the mushrooms
Saute the mushrooms for about 2 minutes, then add the green pepper and onion. Saute for about a minute, then add the garlic. Continue the saute until the onions turn clear, then take off the heat and set aside.
Fry up the Steak-ums, and set aside.
Grill the Angus patties to your desire liking. Then top each patty with 1 slice of the provolone cheese.
For the remaining cheese you can melt it onto the steak or just place it on top on top the burger under the steak when you are building it.
Build The Burger
On the bottom part the Kaiser bun, place the Angus patty.
Next, add the steak
Top it off with the onions, pepper, mushroom mixture.
Season with salt and pepper. On the top part the bun add a little mayo.
Place the top bun on top of everything and then ENJOY!
Nutrition Information:
Amount Per Serving:
Calories:

425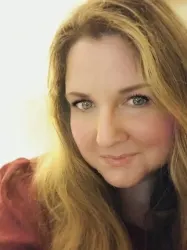 Latest posts by Deanna Samaan
(see all)